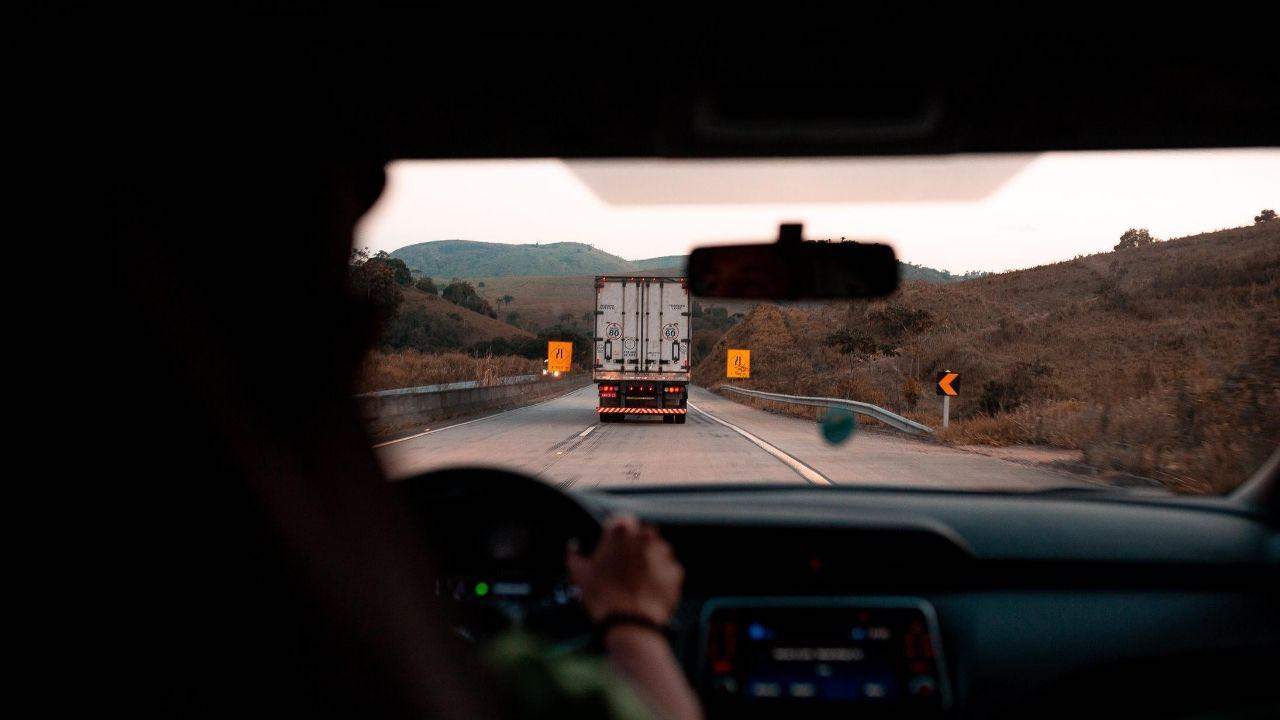 Disclaimer
We only endorse products that we truly believe in. Some of the links below may earn us some extra guac at no additional cost to you. Please pass the chips & thank you for feeding our habit.
Let's cut to the chase. Most of us have been working from home for a while now. Whether you started working from home because of the COVID-19 pandemic, or you already worked remotely before all this, we are all "at home" a little more these days. It can certainly be relieving to wake up and walk straight to your "office" with coffee in hand, or throw a load of laundry in at lunch. However, there are certainly financial hardships that have come with the pandemic, causing us all to look for ways to pinch pennies. Recently I've been wondering how to tighten up my budget and save a few bucks. 
Enter: usage-based car insurance. 
With being home more comes less – you guessed it – driving! 
No morning commute.
No trip to the grocery store; you get groceries delivered now.
No long drive to a wedding states away.
You're probably saving on gas these days! However, you might begin to wonder…
 "Why is my car insurance premium the same price as it was when I drove so much more?"
"Can't I get a break for driving less, and therefore having less risk of getting in an accident?"
The thing is, you don't necessarily have to stay with the insurance coverage you once had if you're working from home more and driving less. (Even if you want to change to usage-based insurance for one policy period and reassess if you go back to your morning commute!) When you're not even using your car much, it can be hard to justify paying a hefty premium to insure it. Did you know that it's possible to switch your auto policy to a usage-based policy instead of the typical auto policy? 
Usage-based policies have been growing in acceptance and popularity for the last few years, and they are expected to grow exponentially in the near future, especially with the unforeseen entrance of a global pandemic, which has drastically reduced travel in all its forms. With the capability of GPS tracking in most phones now, it seems like a logical next step for companies to begin adjusting insurance premiums to reflect a driver's actual risk rather than their perceived risk.
We're used to auto policy premiums being based upon things like age, accident history, credit scores, and even gender. While these factors certainly might still come into consideration with a usage-based policy, you can get a huge break from basing your insurance mainly on your actual car usage, rather than your previous risk assessment when you were a more frequent driver.
Let's start by exploring the basics: usage-based insurance is broken down into two main types:
Mileage-based insurance – the more traditional usage-based premium, this type of policy adjusts your premium based upon the amount of miles you drive in a certain period.

Pay-how-you-drive

insurance – this type of policy rewards drivers for things like driving the speed limit, not making sudden stops, and driving during daylight hours.
It's important to remember that there is a difference between a usage-based policy and a usage-based discount on your policy. Some insurers offer discounts, and others offer an entirely separate policy that the insured can switch over to.
A policy that is entirely usage-based will start tracking your mileage and safety right off the bat, and set your premium according to the miles you drive in that initial period. You might need to switch insurance providers to obtain this type of policy. There are a few up-and-coming providers that offer solely usage-based policies!
For a usage-based discount, your standard auto policy will stay in place, but your mileage will be monitored for typically one policy period, and then your premium is adjusted according to your driving habits. Many major insurance providers do not offer usage-based policies, but rather usage-based discounts. Check with your insurance company to see if this is a possibility for you to add on to your existing policy.
Typically, if you want to switch to a usage-based option, you'll begin by letting your insurance provider know, and they'll send you some sort of "mileage tracker" to place in your vehicle, or you can download an app with similar features. 
The technology in place to allow both of these items to track your location is dubbed telematics by the insurance world. It's a widely growing sector of insurance technology, and we're probably going to see more and more of it in the future with this growing sector. Providing a basis of accountability for well-intending drivers, this added feature can greatly benefit the insurer and insured alike.
The ability to download an application enables an easy way to track your mileage, safety, and speed as you drive around town. You might even get alerts to remind you to slow down or break softer…
Since you are being tracked with both of the policy options, insurance companies can decrease the possibility of insurance fraud for a time while policyholders are monitored. You as the policyholder can also better settle any claims that come your way, since there is an obvious proof of your speed or location in a discrepancy. However, there is certainly the "privacy issue" to consider, and if you aren't comfortable with your location being tracked by your insurance provider, this isn't the option for you. However, most states require the insurer to disclose exactly what information they are gathering from the device, and you must agree to these terms to obtain this type of discount or policy.
Obviously, this type of insurance isn't for everyone. If you know you're prone to speeding, braking hard, or even going for longer road trips, usage-based insurance probably won't save you any money in the long run. However, if you are a safe driver who puts little mileage on your car, this option might be for you.
Enjoy your time working remotely and take advantage of all the money saving hacks you can!
Contributor's opinions are their own. Always do your own due diligence before investing.
Keep Reading: