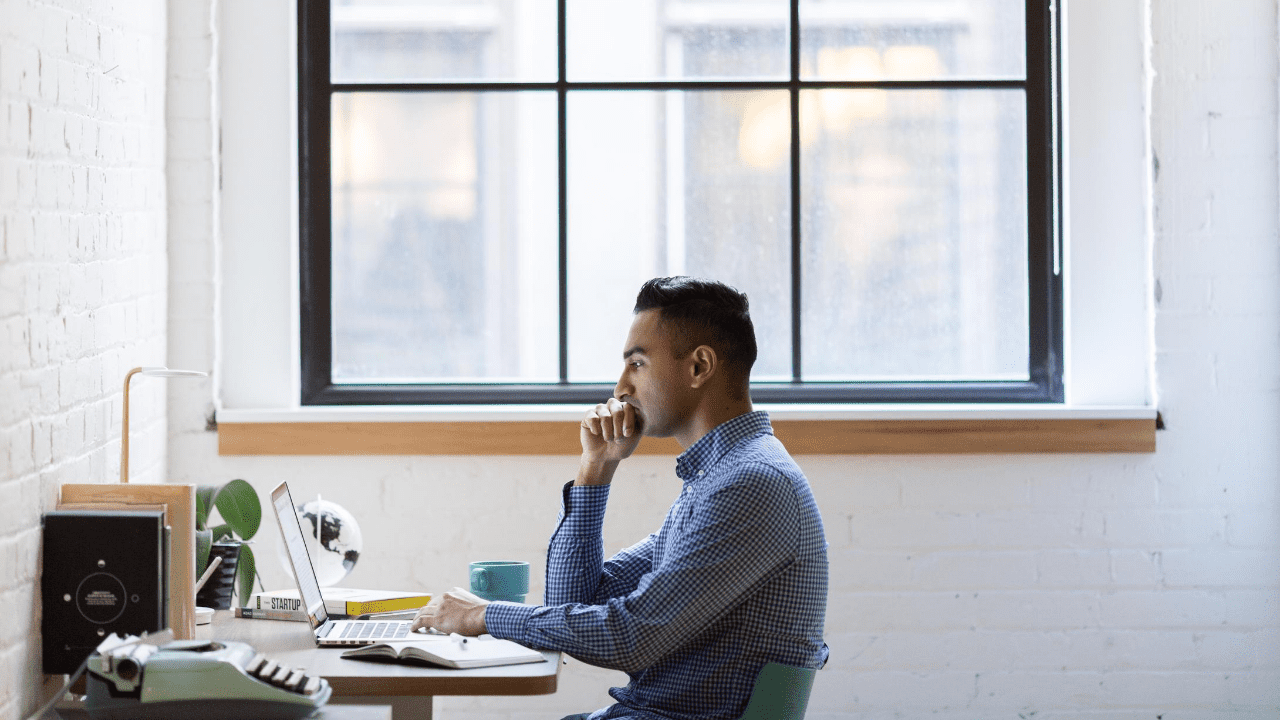 Disclaimer
We only endorse products that we truly believe in. Some of the links below may earn us some extra guac at no additional cost to you. Please pass the chips & thank you for feeding our habit.
If you're one of the 40 million+ Americans who lost their jobs during the first half of 2020, we have good news.
As overall unemployment rates soar, the number of openings for work-from-home jobs has increased by nearly 30%, according to Karin Kimbrough, LinkedIn's Chief economist.
If you've never worked from home or applied for jobs online, navigating your way through the process can be intimidating, but this list of where to find remote work will help!
In this article, we show you where to go to find work that you can do from home. 
Whether you're looking for part-time or full-time employment or freelance work, you'll learn where to look for jobs you can do from the comfort of your home.
Menu:
Bookmark this page before you go! 
Even if you're not actively looking for work, this organized list will help you get to the best jobs when it's time to start searching.
Remote-Specific Job Boards
The following websites specialize in work-from-home jobs and remote work.
On these sites, you'll discover three types of work-from-home arrangements:
Remote employment

Remote freelance work (including long-term positions)

Flex jobs (a blend of remote and in-person work)
Sites dedicated to remote work make your search easier because all the work listed is for work-from-home or flex-job positions. This means you can jump straight into searching for work in your industry without having to filter or scan listings for remote opportunities.
What kinds of jobs let you work from home? Find out here: 64 Types Of Work-From-Home Jobs Available Right Now
Flexible jobs are an exception that allow you to split your time between home and work. Currently, most flex-job positions have converted to 100% remote working due to COVID-10 adjustments.
The following remote jobs websites publish listings that include freelance work, employment, or flex positions.
How Remote Job Listing Sites Work
Before you apply for jobs on any remote listing site, take a few minutes to review the site policies and determine how the service works.
Many sites, such as UpWork, provide freelance listings on a contract (project-to-project) basis and charge a membership fee or commission.
Gain an edge on other freelancers with professional classes at Skillshare. Try Skillshare Free for two months
Often, getting started on a freelance site means creating a profile with your picture that lists your skills, talent, experience, certifications, and professional affiliations.
Some job listing sites publish remote employment opportunities instead of freelance work. Sites that focus on employment opportunities (instead of freelance work) typically don't charge a fee or commission to people looking for work.
Every site has its own set of policies, so take a few minutes to get to know how things work before applying for work.
Company Websites
Applying directly to companies that you're interested in working for is an excellent approach to finding a remote job.
One advantage of connecting directly with companies about their job opportunities is that you can research their business and brand before applying.
If you're serious about working for a specific company, take the time to do a little research on its website and social media pages. 
For example, taking the time to understand the company's history, mission, and products can give you an edge when you reach the interview process. 
Additionally, reviewing a company's corporate social policies and community or social action activities can quickly let you know whether you'd be a good fit with the company culture.
According to a report by FlexJobs, the top ten companies that consistently hire remote workers are:
The Flexjobs top remote companies list contains 90 more companies that are recognized for their commitment to hiring remote workers. You can also use the Flexjobs website to view listings from several of these companies at one time.
Aside from the list above, you can find your way to reputable employers and clients by Google searching terms such as "best companies for remote work" and "best brands to work for."
Blogs at job listings sites such as GlassDoor often share their lists of favorite companies in posts such as 10 of the Best Companies for Working From Home.
Finding work directly on company websites provides several advantages, and a bit of research will help you quickly find your way to reputable remote clients and employers.
Niche Job Listings
If you know what type of work you want to do or which industry you want to work in, then niche sites can help you find some of the best jobs in your field.
For example, if you want to work with startups in the tech industry, you might try the following websites:
Below are a few examples of niche job listing sites in a variety of industries. 
You can use these websites as a starting point, but you'll find many more niche job listings if you're willing to do a bit of research and networking.
Virtual assistants: VirtualAssistant, Belay Solutions
Finance specialists: eFinanceCareers, FinancialJobsWeb
Media and creative professionals: AuthenticJobs, Behance, and Dribble
Computer, IT, Tech, Software: Github, Dice, Hackerrank, Stack Overflow, DevSkiller
Education: K12Jobspot, Tutor, Edjoin, Schoolspring
Writers: Problogger, MediaBistro,  WhoPaysWriters
You may find better-than-average jobs and unpublished opportunities by visiting niche sites related to your industry or type of work. 
General Job Boards And Job Search Engines
Job boards are websites that contain employer-listed job openings, usually in a wide variety of fields. 
Job search engines are websites that aggregate listings from several sites across the web.
Both sources (boards and search engines) publish a mix of work-from-home and traditional jobs, so be sure to look or filter for "remote" or "telecommute," when using these resources. You can also use the term "work-from-home," but you'll probably have to weed through more scams when you use this term.
The following list includes job listing services that publish opportunities for part-time or full-time remote employment and freelance work. 
Glassdoor.com

Indeed.com

CareerBuilder.com

SimplyHired.com

ZipRecruiter.com

Snagajob.com

Linkup.com

TheMuse.com

Monster.com
Many of the job boards listed above allow you to browse job listings and submit applications without paying a subscription fee.
Job boards are competitive, but if you make the extra effort to learn about a company, its industry, and your professional skills, you can stand out in the crowd.
Skillshare offers thousands of classes free with its paid subscription-based service, and now you can get a two-month subscription free by signing up through Minority Mindset here.
Job Notification Services
When searching for remote work on job boards and search engines, look for sites that provide free job notifications.
For example, ZipRecruiter allows you to sign up for notifications that automatically email you a list of jobs that match your search.
Notifications show up in your email, where you can browse a brief description of the most recent openings.
Job notifications are a helpful tool that provide you with a quick way to review the latest job openings of your choice.
Social Media
Searching your favorite social media platform may turn up additional jobs or work that aren't advertised anywhere else.
For example, if you search Facebook for jobs, you'll get a combination of jobs, groups, and pages related to your search term.
Using Facebook to find jobs and network with other professionals can give you an edge when looking for remote work.
To finish our list of how to find work-from-home jobs, we saved the best for last.
LinkedIn is a social media platform for businesses and a hotspot for recruiters from several industries. 
Actively participating on LinkedIn can do more than help you find a job — it can also boost your career and keep you employed for years.
LinkedIn helps you find remote work in several ways:
Filling out your LinkedIn profile and sharing examples of your work can help get you noticed by recruiters in your industry.

Networking with other businesses and remote workers can help you discover jobs that aren't published yet.

Joining professional groups and forums in your industry can reveal unpublished job openings and referrals.

LinkedIn's

Job Search Engine

can help you find some of the best jobs in the B2B industry. It also highlights search results that it thinks may be a good fit for your background.
If you're looking for remote work in a professional field, make LinkedIn your first stop. You'll discover job listings, professional groups, and news feed resources to assist in your remote job search.
Looking for a new line of work? Top Ten Work-From-Home Jobs That Don't Require A Degree
Find A Job Quickly With Work-From-Home Resources
If you're looking for work, consider browsing job listings instead of news headlines. Headlines might intimidate you into thinking that you can get work right now, but if you've got drive and hustle — there's always work out there!
The resources above will help you find your way to remote jobs in nearly any industry you can imagine. If the job-search process becomes too challenging, look to job site blogs and professional groups and forums to help you adjust your approach.
Keep Reading: