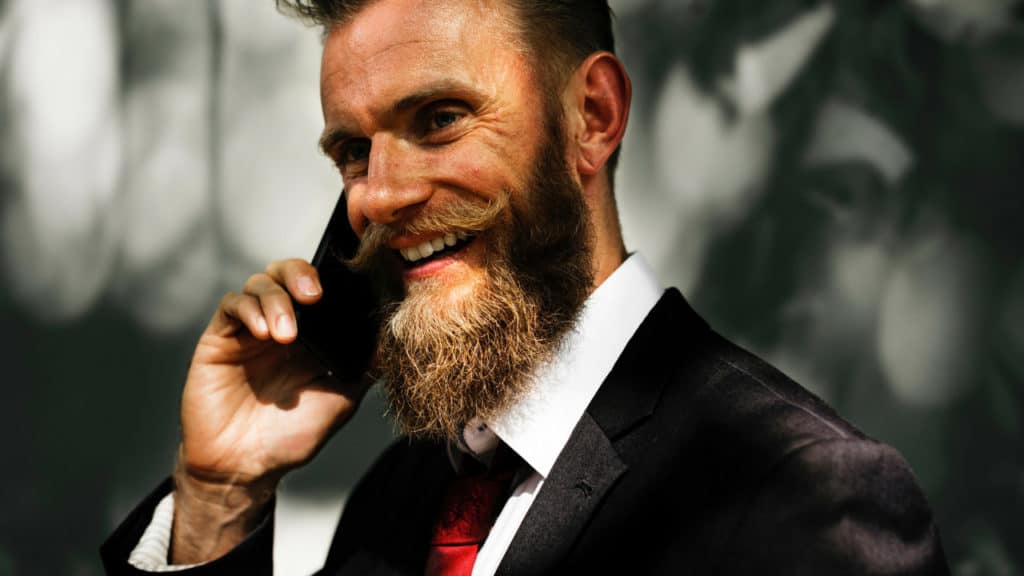 "Energy motivates but charisma inspires…All great leaders have charisma because great leaders have clarity of WHY; an undying belief in a purpose or cause bigger than themselves." –Simon Sinek, Start with Why
Charismatic leaders reap many benefits. People are more likely to value their decisions, be inspired by them, take their advice, and promote them within a company. If you want people to follow your lead and be excited to do so, charisma is key. But how do we become more charismatic? Contrary to popular belief, the level of charisma you have is adjustable. While it may come more naturally to some people than others, anybody can improve their charisma skills.
Be passionate.
When serial entrepreneur Gary Vaynerchuk was asked to what extent his success was due to his charisma, he responded, "I think my showmanship and charisma is a major factor." So why do people find Vaynerchuk so charismatic? He's extremely passionate.
During his YouTube videos, he is very expressive and uses a lot of hand motions, clearly showing his passion for what he is discussing. This millionaire encourages people to follow his lead and do what they love. The best way to get others excited about an idea is to be genuinely excited about it yourself.
Have confidence.
An important aspect of charisma is confidence. Eliminate "qualifiers" when you speak. Words such as "like," "maybe," and, "kind of," weaken your speech and make you sound unconfident. For example, the sentence, "Our sales are kind of low, maybe we should try hiring influencers" is better phrased as, "Our sales are low. We should hire influencers."
If you aren't confident in your ideas, nobody else will be. Your body language will also affect how confident others perceive you to be. Have your body take up space. Take a wide stance. Self-assured people have a presence and it's important not to cower. While it may feel uncomfortable at first, try not to use objects (including your own arms) as a shield. When people feel vulnerable, they stand behind furniture, grab onto objects, or cross their arms. Avoid this and keep your body out in the open and relaxed.
Visualize.
You need to know what you want to accomplish in order for it to happen. Arnold Schwarzenegger, Oprah Winfrey, and Will Smith are amongst countless celebrities who claim part of their success is owed to visualization. Schwarzenegger explains, "What you do is create a vision of who you want to be — and then live that picture as if it were already true." Making your vision clear and detailed is important.
Research is even starting to show that visualizing yourself doing an activity stimulates the same areas of your brain that are used when you're actually performing the task. Vividly imagine what you want to happen and then actively make that vision a reality. When you share these visions with others to help them imagine a better future, they'll believe you also know the path to that future and will follow your lead.
Listen.
Being a charismatic leader is more about the people you want to lead than it is about you. Charismatic people make others feel heard. Virgin America founder Richard Branson is a big advocate of listening. He once wrote, "Nobody learned anything by hearing themselves speak. Wherever I go, I try to spend as much time as possible listening to the people I meet…You never know what you might learn from simply listening to the people around you." But listening can be more difficult than one might think.
The most basic rule for listening is not to interrupt. Let others fully share their thoughts. Only then should you speak. Before jumping into your own opinion, ask a few questions. This will show the person you are genuinely interested in what they think. Finally, briefly repeat back your interpretation of what you heard to make sure you fully understand. If people feel that you have truly listened to them, they are likely to return the favor. Listening is key to leadership.
You aren't born charismatic. Anybody can learn to be confident, visualize, and listen. Like all other skills, practice is key. You can start small and work your way up. Slowly weed out qualifiers in your speech. Set aside a few minutes a day for visualizations. Begin by asking just a few questions before sharing your own view. Soon these actions will become habits and you'll feel the invisible energy that charisma creates.