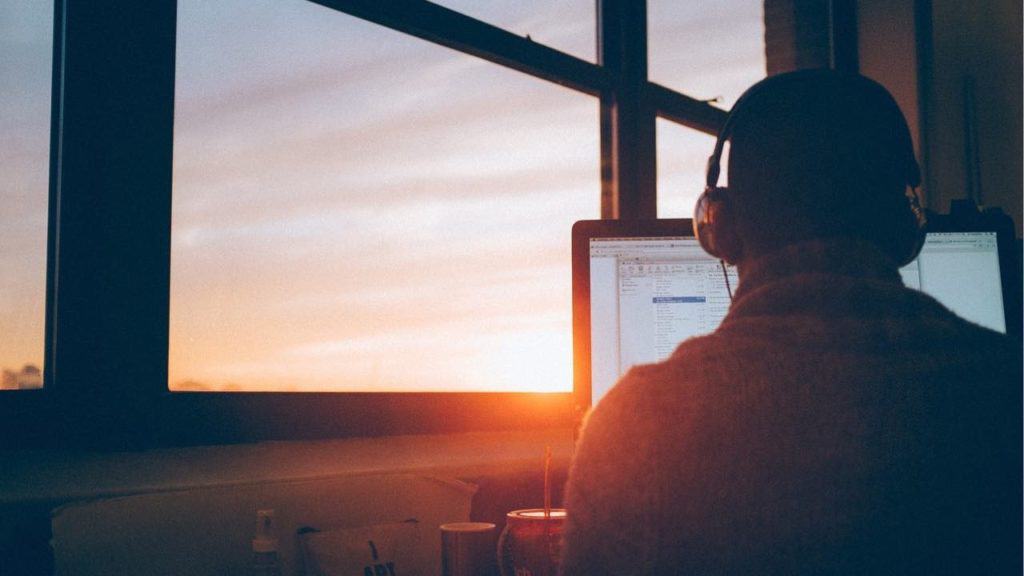 Entrepreneurship is the latest trend. It's hip, it's now, it's totally glamorous.
Check out all the inspirational quotes on Instagram and Twitter. It's all about the hustle, the grind, the work. You're sleeping and not working? That's sacrilege.
The popularization of entrepreneurship has brought in a slew of wantrepreneurs. They get the message and love the "hustle" attitude. Hmmm, but what's the difference between entrepreneurs and the wannabes? More importantly, are you an entrepreneur or one of those wantrepreneurs?
Let's dive into some of the key differences between the two. For everyone's sake, I hope you're here for the long run to make a difference and not just a casual dreamer…a (cringe here) wantrepreneur!
1) Entrepreneurs are here to fill the gap, wantrepreneurs are here for the money
To be fair, we're all here for some greenbacks, some lettuce, some cheddar, some dough. I've never heard anyone say "I have too much money!". Despite this, entrepreneurs are different from their wantrepreneur counterparts. Entrepreneurs identify a gap or problem between what customers have and what they need/want. They look to simplify and provide something of value to the community.
Wantrepreneurs are a different breed. They start for the money, are intoxicated by the idea of money, and only seek the financial windfalls. They don't have the same lofty vision as entrepreneurs to change the world. They lack the burning desire to see their company rise and flourish. It's about the cold hard cash.
Are you here to change lives or make a quick buck?
2) Entrepreneurs don't wait around
Man! I hate my job. They got me working all these crazy hours, my boss stinks, and my co-workers suck. UGHH I'm gonna totally quit and start my own business.
A great follow up question would be "When are you launching your business?". Entrepreneurs have a time frame in mind. Wantrepreneurs are ambiguous. They'll say something like, "Y'know I want to get a few years of extra experience, wait for the market to get better, and read 10 books. After that, save up some money."
That's the typical response.
Market conditions will never be perfect. There will always be a reason not to do something. Entrepreneurs are so propelled by their mission that they can't sit on the sidelines. When they've got a decent idea, a little direction, and that fire in their belly they start moving.
Entrepreneurs understand that time is of the essence.
3) Entrepreneurs have tenacity
One failure or 1000 failures doesn't make a difference to the entrepreneur. They're adaptable learning machines. They understand that it only takes 1 successful venture to erase all the other "failures." Moreover, they don't even look at it as a failure. Entrepreneurs have the superior mindset of "I win or learn", there's no losing.
Wantrepreneurs are on the flip side. They don't have a realistic view of how long it will take to get to the top. They fall for all the alluring talk on YouTube and posts on Twitter and think the gains will come overnight. They lack the tenacity to continue forward after a few failed attempts.
When it gets tough, do you say "GIVE ME MORE!" or are you already sprinting in the other direction?
4) Entrepreneurs focus on one thing at a time
When wantrepreneurs hear that millionaires typically have 7 streams of income they try to start 7 projects. Awesome? NOPE. Instead of 1-2 incredible products, the result is 7 forgettable projects and a load of wasted time.
Entrepreneurs take it 1 project at a time. They understand that each income stream must be started and fleshed out before pursuing another. It's a slow and steady approach. Just as in investing, they play the long game and understand the process will be long, arduous, and rewarding.
I've done the dumb thing and worked on several things at once. I was trying to understand cryptocurrency, investing in the stock market, trading FX markets, starting a YouTube channel, and beginning a t-shirt company. I got exactly what every scatterbrained approach deserves—a big, juicy loss. I didn't earn, but I absolutely learned.
For the profitability and success of your business, don't rush. Relax. Consider the market. Make decisions.
Conclusion
I want every entrepreneur I know to crush it. I want all the late nights, early mornings, and missed meals to count for you. It's a challenging lifestyle; the work never stops, the self-doubt always kicks in, and the paychecks may not come. I want all the wantrepreneurs to realize this isn't a fad. YouTube, Facebook, and Twitter romanticize the struggle. Hustling isn't for the faint of heart or the weak minded.