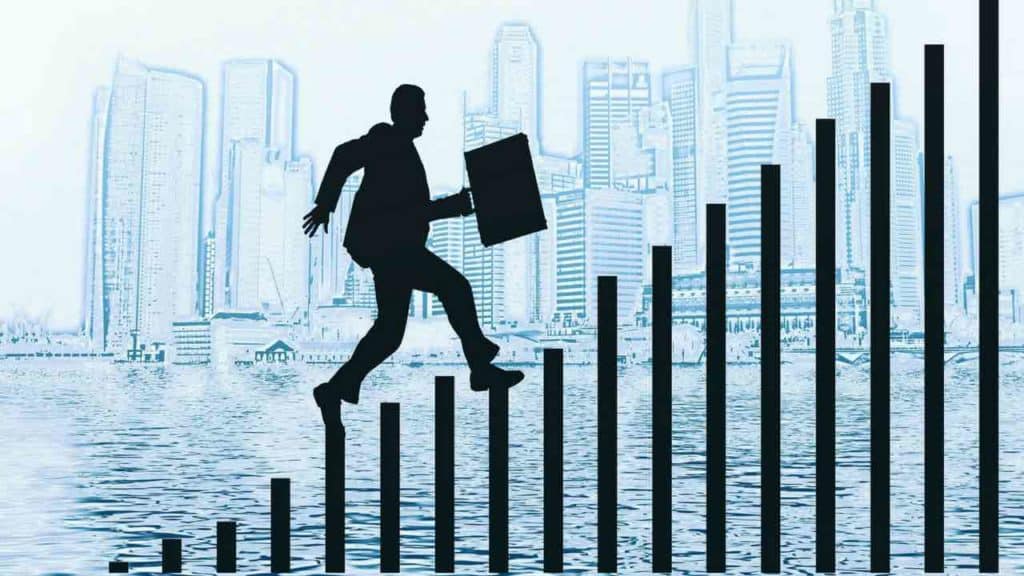 I recently received a promotion and a 12% pay raise. My boss was elated to offer me the bump in title and money. At our daily meeting she announced it to the rest of the team. They all cheered, clapped, and lined up to shake my hand. After telling my girlfriend I received a string of several text messages that read "OMG!!", "CONGRATULATIONS!", and "You totally deserve it!"
I put on a practiced smile and took it all in.
To me, the promotion meant nothing. I saw it as a trap to lure me into working at the company for years. For a moment I saw a future version of myself slumped over a keyboard with a large belly, potato chip crumbs in my beard, and a bald head.
A nightmare I hope never comes true.
My mind drifted amidst the congratulatory remarks. I was thinking about my Amazon Merch store and how I was going to increase sales, create unique t-shirt designs, and setup a strong passive income stream. I was more enthralled in coming up with these strategies than contemplating how I'd hop up to the next rung on the corporate ladder.
Millions of people go to work each day, stare at a computer screen for 8 or more hours, and then go home. They do this for years whilst hungering to tier up in the office hierarchy, failing to realize they've missed life—my biggest fear.
A few years ago, my mom said, "I wish I could have spent more time with you instead of working so much."
I cried.
My parents worked over 40 hours every week for most of my childhood. Usually I would wake up right as they had a foot out the door and go to bed hearing the same door creak open. They provided me with all the toys, video games, food, and love I could have ever wanted.
I'm grateful for what they gave me, but I don't want that life. I don't want to work so much that I miss my child's life only to realize they're all grown up.
I want my kids to be the ones on the playground complaining "UGH! My dad is always home. He keeps wanting to hang out with us!" instead of joining the chorus of children saying, "I wish I could play with my dad more."
I know entrepreneurship is the answer. Hitting the grind intensely for a few years so I can escape 40-hour work weeks sounds beautiful. Some people hear "Entrepreneur" and they think of a money hungry businessperson.
Entrepreneurship is not about money. It's about helping people. It begins by helping yourself get into a better mindset, then helping yourself become financially independent, and finally using your time to benefit those you love. It's about being the architect of your life and resisting complacency.
It's easy and safe to work a job, get a paycheck, and hustle for the next promotion. Just remember that an extra hour of work here and there compounds quickly, you miss moments, and before you know it 10 years will have passed. You'll still be at the same company wondering what happened.