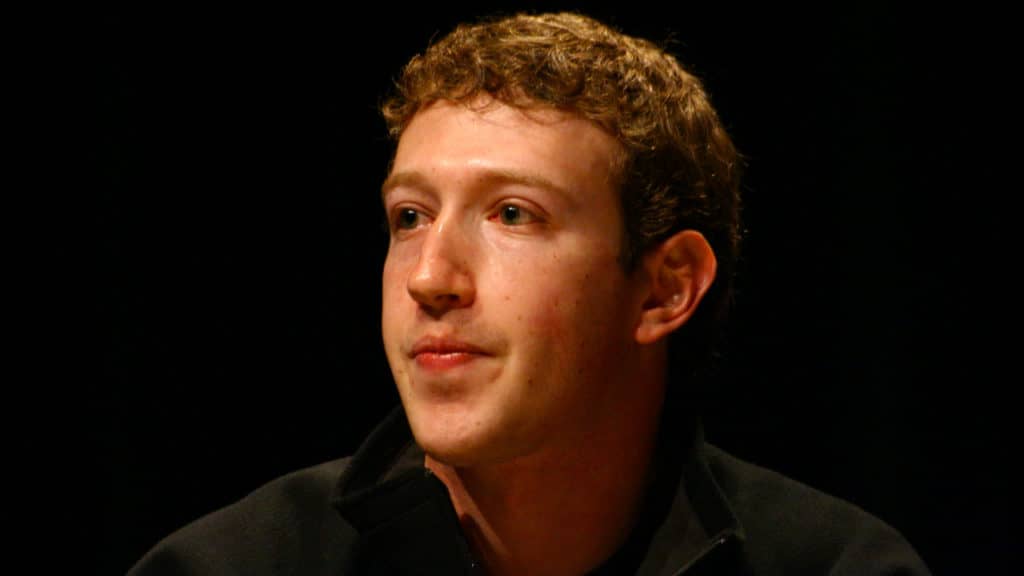 UPDATE: June 1st, 2018:
Facebook erased all of their losses and broke record highs. Once the emotions passed, investors came in and used this panic selling as an opportunity to buy Facebook stock for very cheap. The stock went from ~$155/share to over ~$193/share in a matter of weeks. That's a 24.5% return.
---
ORIGINAL STORY: Published March 28th, 2018
Facebook has been receiving a lot of bad press recently because of their privacy & data crisis.
Without going into a ton of detail, essentially, it became public that Facebook owns A TON of information on you.
(Big surprise right…)
Well, some people are upset that this information was misused by certain agencies to influence election results in America.
And this data scandal and public anger has led to Facebook's stock tanking over the last week or so…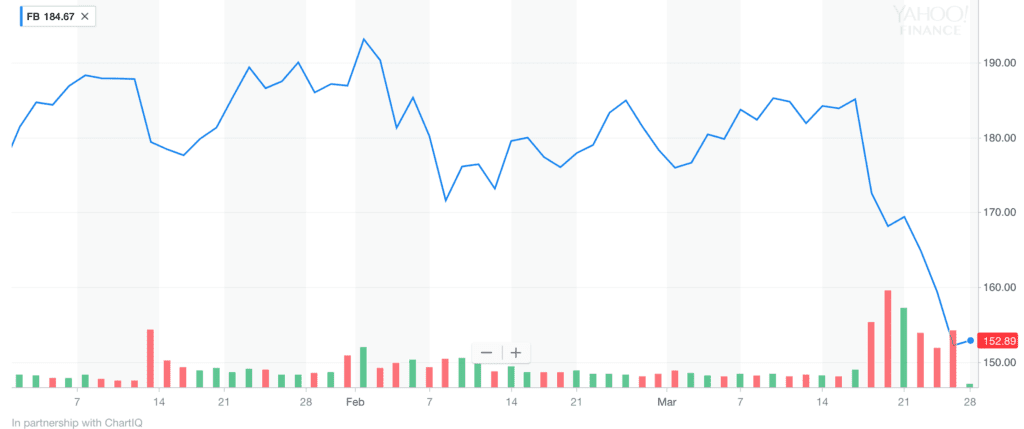 This is a chart from January 1st – March 28th, 2018 and you can see how the Facebook stock responded to the news.
So now while most people are going to be arguing over what happened, let's ignore the noise and learn to profit from scenarios like this.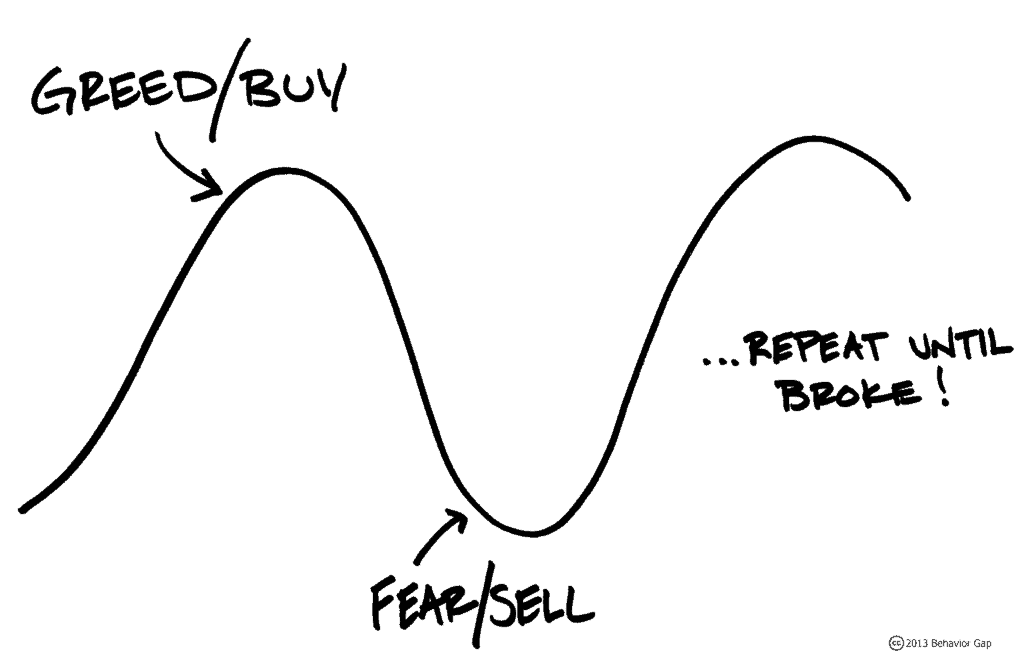 As always – I am not a financial planner and I'm not giving financial advice. I'm just giving my thoughts and opinions. You are NEVER guaranteed to make money when you invest.
The real question we need to ask is, how big of a deal is this actually?
The problem is, it's uncertain here.
Some sources are saying Facebook could be fined up to $40,000 per customer leak, and with 50,000 – 50,000,000 leaks that would mean a fine of trillions of dollars.
At the same time, Facebook's market cap is less than $500 billion meaning a fine that big could bankrupt Facebook.
The next question is – how likely is it that Facebook will go bankrupt over this scandal?
My unprofessional opinion, not very likely.
Google and Twitter have seen their share of data scandals.
In 2012, Google went around the default privacy settings on Safari browsers. They were fined $22.5 million.
And Twitter has faced issues with private direct messages being read, and location of users being disclosed when it was set to private.
So this isn't the first time we've seen a data breach (*cough* Equifax), and it probably won't be the last time.
But to be fair, we won't know how big of a deal this actually is until more research is done.
One thing to keep in mind is the market is emotional. (#DeleteFacebook is trending so this could cause more damage).
And this emotion causes investors to overreact either positively (remember Bitcoin) or negatively.
For example, Google's stock has shot down since Facebook's data breach news came out because people are worried about more regulations coming…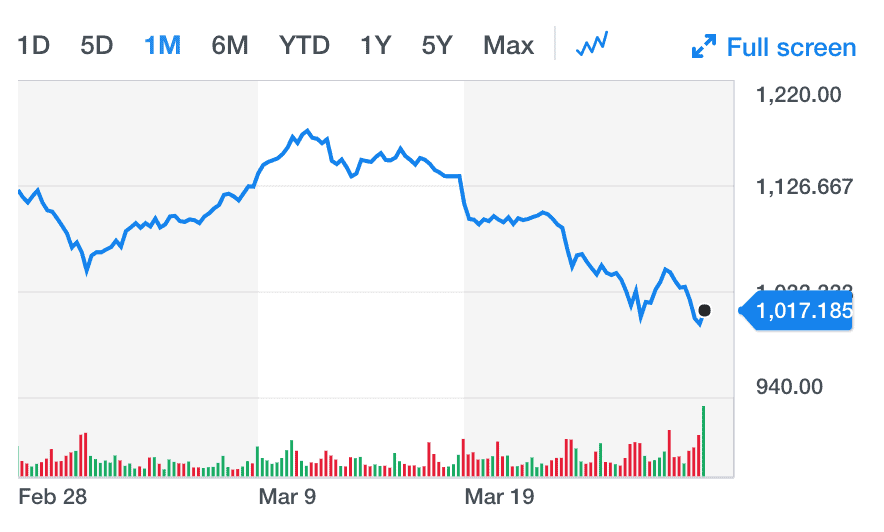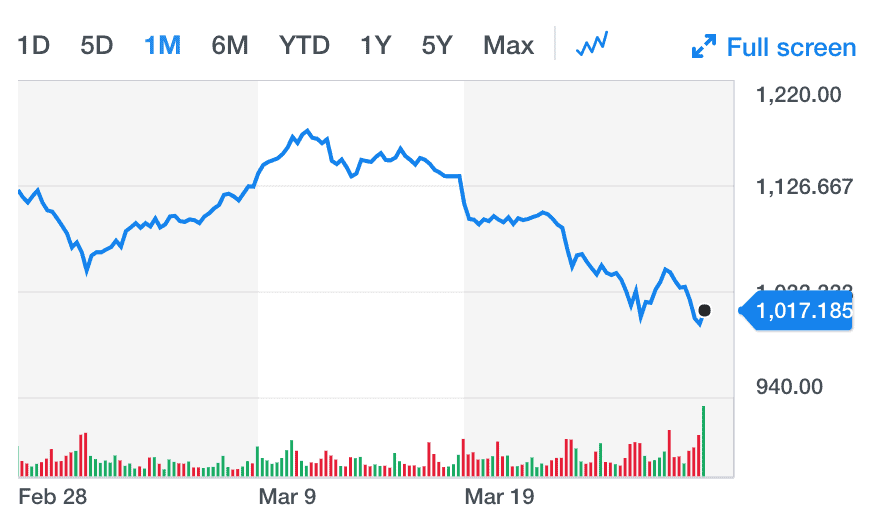 Why does this happen?
Because the media gets paid to sell drama.
The more drama they show, the more people watch, the more they get paid.
So they make bad things seem worse than they are. And they make good things seem better than they are.
So this is not an article saying buy Facebook or Google now. It's more of an article saying, watch and understand the market, learn how it works, and invest when you see potential in the future.
Let's see what happens.