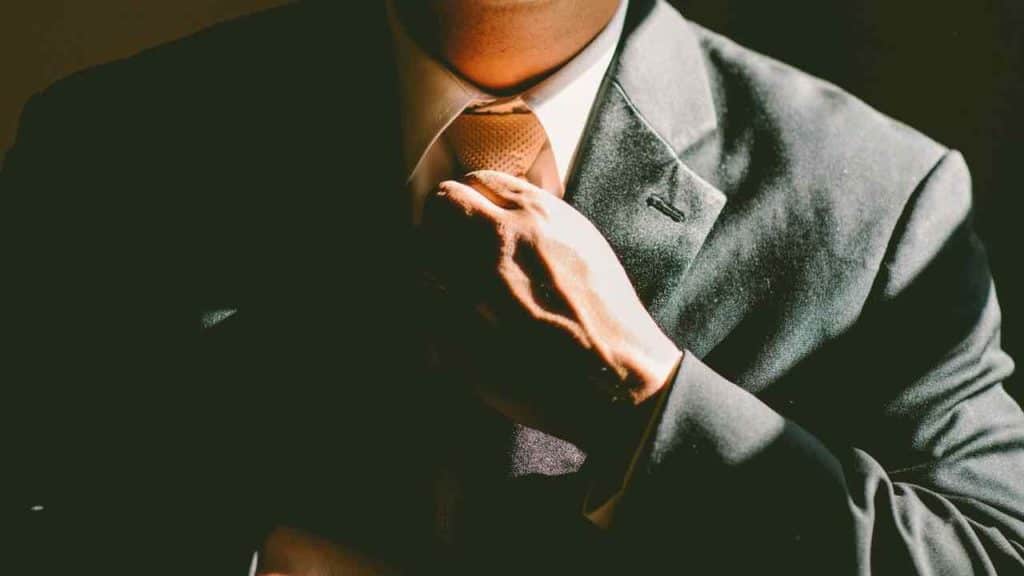 "So…uhh…do you think I could get your number?" I asked.
"No," she said as politely as she could without offering an explanation.
I speed walked out of the coffee house. My stride was double the usual size. I'm sure she must have immediately regretted her decision after seeing that.
I made it to the safety of my car, "Whew! I did it! That was awesome."
I smiled to myself in my rearview mirror, pulled out my phone and texted a friend, "OMG! You wouldn't believe it, I just asked a girl for her phone number!"
"Really?!?! That's great. What did she say?"
"She said 'No'… but I finally asked a complete attractive stranger for their number. Can you believe it? Me? I'm so proud of myself!"
Years ago, in a little coffee house in Columbus, Ohio, on a poetry night, my confidence was born. After 20 years of pure awkwardness I finally found it. Although the moment had its own social blunders, I counted it as a win.
Even today it's still a win.
Self-confidence is one of those things that everyone should possess, but no one can teach you how to get it. It's elusive, intangible, and there's no shortage of self-help books on the topic. Even so I haven't come across many personal accounts of obtaining confidence.  If you'll take my sweaty, shaky hand down this winding path with me I'd love to tell you about my stumbling to self-confidence.
The first thing I did was to begin an exercise routine. It was nothing major—just regular cardio in high intensity intervals. In high school I had a physical education class that forced students to come up with goals to achieve by the end of the school year. I was so annoyed with the idea, "Who the hell assigns homework in gym class? Everyone knows this is just a meaningless class."
I was such a lazy person I created a way to get out of working towards a goal. We were supposed to list our height, weight, and body mass index. The teachers would simply believe what we wrote down. So, I just listed my weight as 10 lbs heavier and wrote that it was my goal to lose 10 lbs. This way I wouldn't have to do anything. I thought I was brilliant.
A month or two later my dad had his first heart attack. I saw him hooked up to a host of beeping medical gadgets. My mom was crying. All I could think was "Why don't you take better care of yourself?! That's so selfish!"
Suddenly, I didn't think the class and the goals were so meaningless. I worked hard that year. I lost 20lbs and some people barely recognized me.
I loved the attention, the compliments, and I felt better. It's lovely to look and feel your best. I got such a boost in self-confidence from this. Only part of the feeling was due to losing the weight. The overwhelming part of happiness came from setting a measurable goal and chasing after it. In the beginning it felt completely impossible, but with my systems in place I got there.
I climbed out of adolescence and out of the hormone infested high-school world, and I entered college. This will be one of the few times I say anything good about college; it was the place where I established a strong social group. Of course, the first day of college felt completely alien. I was an hour from home, I didn't know anyone, and I was still a bumbling dork who feared small talk.
Oddly, it was those very things that helped me the most. I had to choose if I wanted 4-years of loneliness in a dorm room or 4-years of life experience. I chose the latter and worked on my conversation skills. I showed up to club meetings, talked to people in class, in the dining hall, engaged with people in the game room, and went on walks around campus.
Slowly, I met 1 person, then 2, then 4, and so on.  I surrounded myself with people who laughed at my jokes, who helped me when I was down, and who always had my best interests at heart. The debt was almost worth it.
One last thing that's helped me is looking my best. This isn't more weight loss, work out, and eat right anecdotal advice. I'm saying dress up—wear your polo and khakis, or that elegant black gown, or rock out in that black tie. When you look your best, you act your best.
It sounds so cheesy you want some nachos to go with it.  I get it, and I would absolutely agree it's cheesy enough to make someone lactose intolerant have a flatulence attack.
I've heard the same kind of thing pitched around in YouTube videos, articles, and pseudo-science studies. So, instead of whining about how foolish it sounded I gave it a shot.
For 30 days I dressed in a polo and khakis. When I dressed this away, a departure from my usual t-shirt and jeans look, I got a few peculiar looks. Soon after though I got in the head space of "What would someone who dresses like this speak like?" I started to speak up in meetings more, share ideas, and engage with coworkers. Moreover, I noticed a shift in the way people treated me. Individuals were more relaxed with coming to me for assistance. They felt assured that I could take care of their needs and almost seemed a little more respectful.
Before you go out and pop some tags for new clothes be aware that this isn't a panacea. Clothes don't make the person; the person makes the clothes. This is just a simple, actionable technique you can try today, and look drop dead gorgeous while doing it. Give it a try, and let me know how it goes for you.
Everyone's journey to self-confidence is unique. Cliché, I know.
This was only my journey. It was necessary for me to lose weight, to set goals, find people who appreciated me, and experiment with my appearance. I'm not sure if these same strategies will yield the same results, but I can tell you that they probably won't hurt. Getting to the point in which you are able to believe in yourself is such a massive success that you should be willing to try anything.