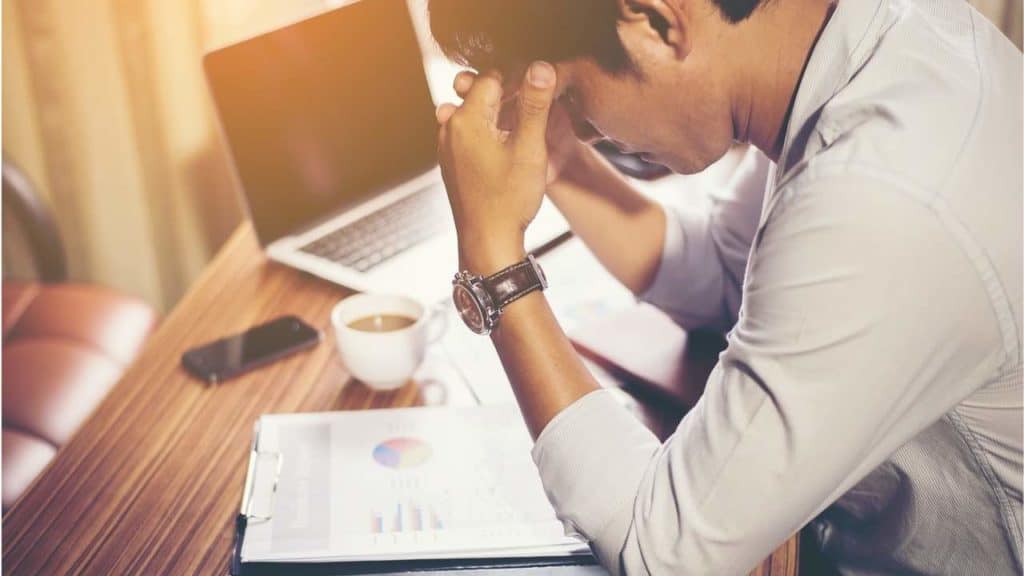 I didn't make the wrestling team because the coaches have their favorites. Plus, the guy I wrestled was twice my size! Oh, and did I mention my mom didn't even make me my usual breakfast? I don't know what my mom was thinking. It's like everyone was conspiring against me.
Meet Charlie.
What? You don't want to meet him? Why? He seems really accountable and focuses on things he can control.
Yes, I'm lying and I can't blame you. I'd sprint in the opposite direction if I ever saw him coming. If I were to diagnose Charlie I'd say he's got a malignant case of Victim's Mindset.
What's A Victim's Mindset?
Annoying–that's the best descriptor.
Before plunging into the depths of the Victim's Mindset, let's make a few important distinctions. People who've experienced overwhelming trauma do not possess the Victim's Mindset. These are people learning coping mechanisms to deal with horrific events.
I'm addressing the people who grumble, moan, and groan about everything that doesn't turn out in their favor.  These folks find a way to twist everything into an insult or some episodic drama. The Charlies of the world go to a coffee shop, somehow get free chocolate cake, and then say something like "Wow, they must want me to get fat that's why they gave this to me. This is why I never make weight for wrestling. Ughhh, or maybe they spit in it!"
That's a Victim's Mindset. They find something wrong with everything. They imagine the rest of the world is plotting some elaborate prank against them at all turns.
How to Change the Victim's Mindset
It's not my fault!
That's the mating call of the afflicted person with the Victim's Mindset.
Victims all have one colossal thing in common: they focus on things they cannot control. If they're stuck in traffic they blame everyone else for leaving late, being moronic drivers, and random pedestrians just trying to live their life. They don't dial into the things they can control.
Want a winning mindset? Focus on your reaction. The winner is sitting in traffic and thinks "OH YEAH! I have more time to listen to that podcast episode on marketing now!" We can't choose what happens, but we can choose our response.
Victims also resort to emotional reasoning. This is normal for every human being. I can't count how many times I've had a twinge of rage because someone said my name incorrectly, thinking that they were belittling me. Humans are emotional creatures.  The best way to convert to the winner's mindset is to slow down and think "Just because I feel it, does it mean this is true?"
Usually, it's not true. People mispronounce my name because mistakes are common.
Hungry for one more tip? Alright! It's simple, but not really. For all my friends with the Victim Mindset, be kind to yourself. Really listen to the thoughts you allow inside your mind. If you wouldn't say it to a stranger don't say it to yourself.
Why You Should Have a Winner's Mindset
Winners win. It's that simple.
I always blamed all my problems on the "system." I thought I was overweight because of my genetics. It was my parent's fault that I accumulated massive student debt. It was everyone else's responsibility to make MY life amazing. Not mine. I wasn't taking control.
People didn't want to be around me. I had very few friends, rarely smiled, and hated every day of the week.  I fell into a chasm of loneliness.
When I explored happiness and learned about controlling my thoughts everything shifted. Suddenly, people wanted to be around me. I became magnetic. I wasn't even wearing one of those plastic smiles either, I felt joy. I know this sounds hokey, but it's the truth. I stopped telling myself I was worthless, I stopped watching meaningless television, and removed cancerous people from my life.
Taking the time to evaluate my thought process changed everything for me. Do yourself a favor and watch how you interact with people and situations. You'll learn to improve all of your relationships from business to personal. It'll put you on the path to becoming the best you.