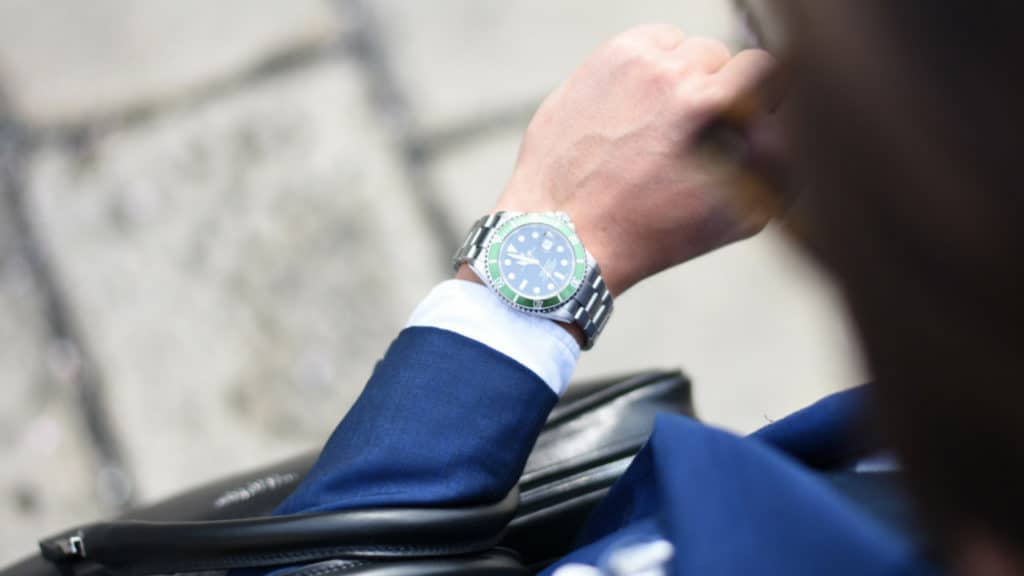 I know many people who spend their nights and weekends binge watching television. They nestle into their couch with a warm blanket and dive into a show. The dim glow of a screen lights the room. The next few hours are spent consuming the story with scattered social media breaks, texting, and bathroom trips.
According to a survey from Deloitte, 73% of Americans said they binge-watched videos. The study found that on average binge-watchers consumed 5 hours of videos in one sitting. Think about everything you could get done in that time. You could read, exercise, meet up with friends, or write that article you've been putting off.
If you're someone who's trying to get ahead in your career, start a business, or become financially free then using your free time productively is important. One thing is certain, the wealthy don't spend their time frivolously.  Here are 4 things wealthy people do with their spare time.
1. Read
In an interview Warren Buffett was asked about the key to success. The Oracle of Omaha simply pointed to a stack of books and newspapers and said, "Read 500 pages like this every day. That's how knowledge works." There you have it, from the billionaire investor's mouth, the key to riches.
Buffett isn't the only one to tout the benefits of reading either. Folks like Mark Cuban, Bill Gates, and Elon Musk are all avid readers. That should be enough motivation to make you sprint into your local library and start flipping pages until you're sweaty and out of breath. Yes, libraries still exist. They're those weird buildings with the mountains of books, "Shh" signs, and people pulling their hair out while studying.
2. Give
Many affluent people spend their time at charity events. It's a way for them to feel the pulse of their community. There's no better way to understand the needs of your neighbors than to volunteer. Don't immediately assume giving is about money either, the most valuable thing you can give is your time. There's a satisfaction that derives from being able to understand and appreciate each other's stories.
Why not take a break from watching the newest season of Game of Thrones and see what's going on? Come on, you already know someone's going to die in the new season any way so why does it matter when you find out? You may even hear a better story out in the real world socializing with people.
3. Learn
Charlie Munger, Buffet's right-hand man, believes the pathway to success stems from being a learning machine. This makes perfect sense. Financial success comes to those who can provide value. So, if you're not amassing the wheelbarrows of cash you think you deserve it's probably because you're not adding significant value to people's lives. It's time to learn a new skill!
No, I'm not telling you to go back to school and blow thousands of dollars on a piece of paper that has your name on it. There are other ways to transform yourself into a learning machine, especially with today's technology. If you have a wi-fi connection and a library card you can learn anything!
There are dozens of free courses on sites like Udemy and Khan Academy. You can even pull yourself away from those cat videos on YouTube and wander over to the educational side. There are people who spend their time uploading content on things from software development to mechanical work.
There's a lot more to YouTube than viral videos about cats and dogs. It turns out you can learn something on there…without paying for anything!
4. Explore hobbies
Find a hobby that suits you. You may be thinking "Netflix is my hobby!" I will agree that this can be a hobby if you're working on being a screen writer and it helps to understand the current film trends. Otherwise, I'd suggest shedding the potato chip crumbs from your belly, turning on the lights, and finding a different hobby.
It doesn't have to be as exciting as Richard Branson's hobby of kite-boarding, it just needs to be something that helps relieve stress. Some may argue that a hobby gets in the way of work. This isn't necessarily the case, having a hobby prevents one from getting burnt out.
Remember you need a balance between work and play. Additionally, your hobby could help you meet new people, strengthen old skills, or learn new skills. It's good to have an outlet to get rid of any excess energy so you can think clearly when it matters.
Conclusion
It's time to quit the frequent binge-watching. I know it's fun to decompress, but there's a wide array of other things you can be doing. Harness the power of compounding and start reading. Maybe you'd like to get involved with your community because you feel disconnected, if so get out there and volunteer. I'm sure no one will scoff at your willingness to help. Continue to learn because education doesn't stop when you receive your diploma. There's also more to life than Netflix—I can hear people calling me sacrilegious.  Finally, find a hobby. Do something that gets you active mentally or physically!