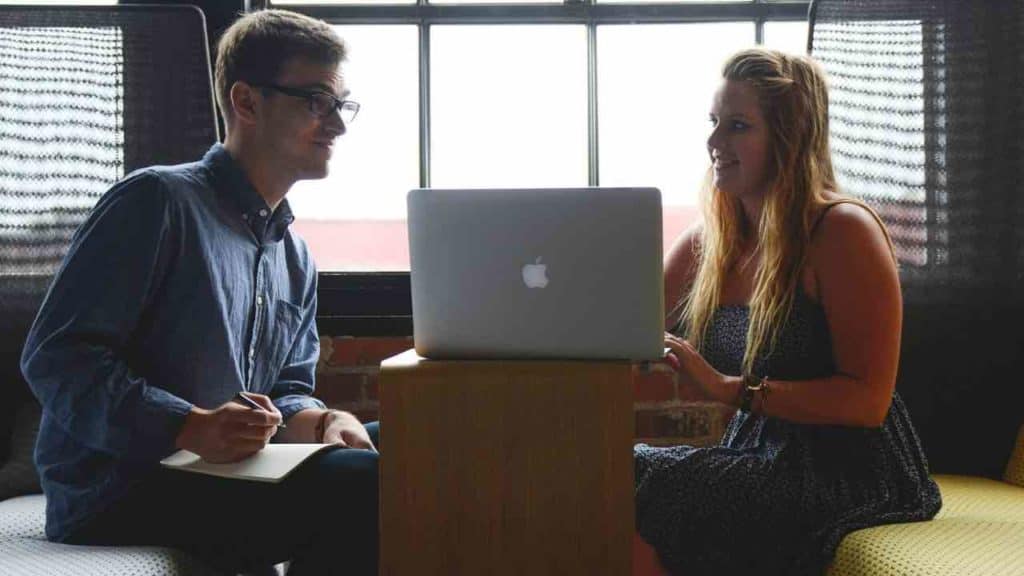 I was bored and lonely, so I hopped onto OkCupid.
I started swiping, liking, and sending cute little messages. I must have sent out over 100. These weren't just "Hey, how ya doin'?" messages. These were meticulously thought out, hilarious, and engaging messages. I recall one whereby I asked a beautiful lady about her plans for the impending zombie apocalypse. No, not because I'm weird, it was because she loved The Walking Dead.
I never heard back from her. I can only assume she had no plan and was too incredibly embarrassed to tell me.
There's another message I remember. The girl mentioned journalism and writing in her profile–instantly my interest was piqued. I asked her about her favorite writer, what inspired her to go into journalism, and if she had any work that I could read. Thoughtful, right?
She responded! THREE MONTHS LATER.
Luckily for her, I was still bored and lonely. As such, I responded promptly (unlike some people) and I managed to arrange a date with her. We went to Painting With a Twist–a place where you sip wine and paint. It went well enough that she accepted my invitation for a second date where we did an Escape Room.
We've been together ever since.
How It Applies to Business
I mentioned my communication strategy and my specific date activities for a reason. I knew that the majority of my dating "competition" sent terse messages of "What's up?" and "How are you?". This is why I asked about particular topics. Additionally, I knew other guys would be asking for coffee or dinner dates. I wanted to stick out, so I said and suggested things that were out of the ordinary. This got me the first date, the second date, and eventually a relationship.
In business, the same concept applies. Imagine you're in the notebook-selling business. Everyone is racing around in July to mid-August to get ready to sell things for the back-to-school rush. The market is oversaturated and there's no point in selling notebooks.
A fleeting thought pops into your head to give up. It quickly dissipates because you hear your great-grandfather's voice, he says:
"Don't give up the notebook business. I built it by the sweat of my brow and the grease of my elbow! Continue the legacy!"
You muster up your strength. Instead of flopping on your face, throwing up a white flag, and crying in a ditch you take a pause and re-assess the situation.
It's foolish to compete during the back-to-school time. Looking further ahead you notice that November is National Novel Writing Month, or "NaNoWriMo" as the writers call it. Instead of marketing to students, you market to the writers!
That's how successful people stick out. They acquaint themselves with their competitor's practices and the market. Whenever they see over-saturation they ask themselves about what is being overlooked, and if there is a way to do something differently.
Continuous Effort
You may have noticed that I highlighted it took 3 months to get a response. It's easy to give up, pack it in, and go on about your life when something proves to be difficult. In my dating example, I kept re-visiting the app, adjusting my profile, sending different messages, and experimenting with different approaches. I knew if I gave up, I'd remain bored and alone.
Business isn't that different. There are so many statistics out there showing how easy it is to fail. The statistics aren't wrong. Many people fail, but not all of them give up. Be part of the few that keep going.
In addition to my continuous efforts with dating, I've been learning to trade Forex for over a year now. The popular saying is that 98% of people who attempt to learn to trade fail and make no money from it. Well, I can tell you I've lost 50% of my demo account, however, I haven't lost the will to learn. In fact, I've had 3 months of consistent profit. It's taken over a year to learn this skill, there were plenty of moments I wanted to stop, but now I'm closer than ever to having it figured out.
Conclusion
In dating and business, you have to know the competition. Be informed with what everyone else is doing to avoid competing. The biggest results are achieved when you find an area of little to no competition. Stay the path towards your target. Don't get discouraged if the skill you're learning, or the business you're creating, is taking time.
Great things take time.