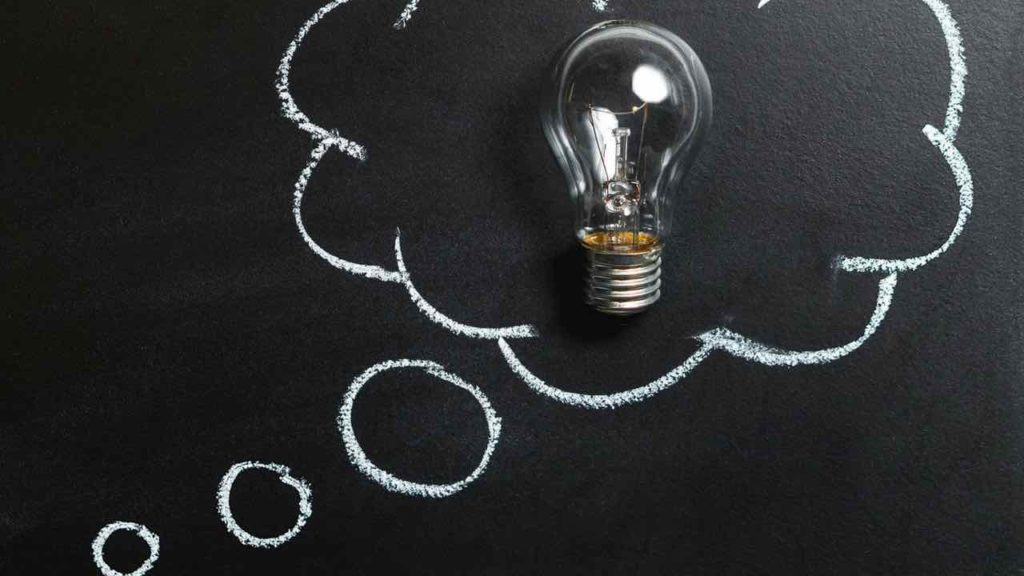 I'm a self-development junkie. I love self-help books, podcasts, and motivational YouTube videos. It's ridiculously fun for me to experiment with new habits to experience the impact they have.
A few of my previous experiments include taking daily walks, writing down affirmations, keeping track of daily gratitudes, taking cold showers, and abstaining from food and drink during daylight hours. Whenever I test drive a new habit I make sure to try it out for about 30 days. This amount of time allows the task to become automatic and helps me witness any profound benefits.
Most recently I tried out an exercise recommended by entrepreneurs Claudia and James Altucher, writing down 10 ideas every day. The challenge was simple, elegant, and quick. I'd researched other people's experiences and they were all positive, as such I was excited to try it.
Before I dive into my lessons, here's the process I followed so you can try this out too:
Select a topic for which you want to create ideas. For instance, you could create a list of 10 first date ideas.
Write down every idea, good or bad. All ideas are equal in the beginning. The purpose of the exercise isn't to come up with 10 fantastic ideas, it's only to come up with 10 ideas. If you're trying to come up with a new flavor of ice cream and one of your ideas is a pickle juice flavor write it down. You need the bad ideas to get to the good ones.
Don't stop until you have AT LEAST 10 ideas. If you continue to come up with more keep writing.
Following the process above resulted in an excellent 30 days. I won't keep you in suspense any longer, here are the major things I learned from keeping this ritual.
1) It's becomes easier to silence your inner critic
This was by far the greatest benefit I experienced. Content creators are constantly assaulted by their inner critic. The inner critic is the idiotic, fearful voice that's always screaming, "That's a dumb idea!" or, "Why the hell would anyone want to read or watch that?"
When I concentrated on the task of just meeting my quota of 10 ideas I wasn't concerned with anything else. I would always go back and evaluate the ideas once I reached my goal. Often my ideas weren't that crazy, they were just creative solutions. The first few ideas are the clichés, once you push passed those you find ones that are fun, exciting, and challenging.
2) Everyone loves an idea
As an aspiring entrepreneur slowly climbing out of the rat race I'm still attending meetings with coworkers and my boss. I noticed some time ago that meetings are just a big complaint session. People drag their feet filtering into a room and grumble about their problems. Few people bring things to discuss.
Knowing this I did something different, I came up with ideas for discussion and presented them in the meetings. Not only did it liven up the conversation, people were happy to share their thoughts and it provided us with direction.
Many people are unprepared for meetings and conversations. They fill up their time talking about minor annoyances instead of cultivating ideas and solutions to problems. This is an easy place to shine. Show up with your ideas and everyone will love you for them.
3) Ideas encourage others
People are sheepish. Imagine asking a room full of people "Are there any ideas of how we can do some fundraising for the charity event?" I guarantee this question would be met with stark silence or the annoying "bake sale" answer.
I have no hatred towards baked goods (I probably like them too much) but I am thoroughly disgusted with boring, played out suggestions.
Instead, I love the person who suggests something like a spicy salsa competition or someone who volunteers to wear a humiliating costume if the goal is achieved. The person who raises their hand with this idea triggers the ripple effect. Immediately people start adding on to the idea, modifying it, coming up with their own, and suddenly the group is 100 ideas deep.
It's amazing to see how one peculiar response reassures others its okay to think differently.
Conclusion
After 30 days of writing down ideas I've decided to make it a staple in my morning routine. I've slowly seen the results manifest in my life too. In my day job I've been able to boost morale and garner the attention of my superiors. On a personal level I've come up with dozens of article ideas and some unique date ideas that my girlfriend enjoys.
I must say however, ideas mean nothing if there is no implementation. So, after you write down your 10 ideas weed through the bad ones. Then, create a plan of action. Finally, make it happen!