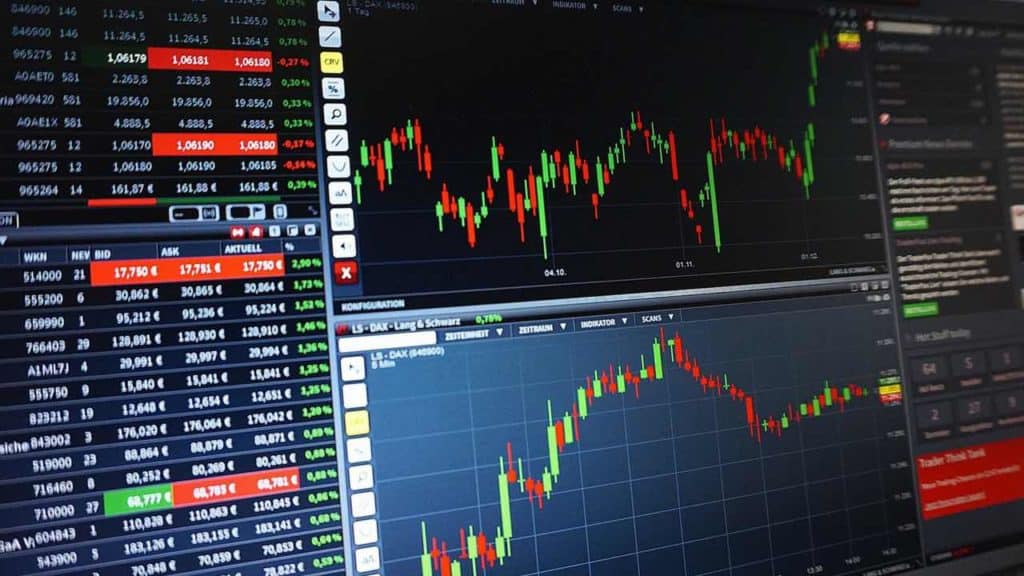 It was a warm summer day, the sky was clear, there was a slight breeze, the birds were singing, and my car growled down the highway. It sounded like a bowling alley. To remedy this, a friend referred me to his mechanic who worked out of his home. The guy looked at the car, pulled things apart, moved things around, and made periodic "Hmm" sounds.
As anyone would, I decided to make small talk. "So, how long have you been working on cars?"
"Since I was really young. My uncle showed me how to do a lot of the work. I also learned while working in shops."
"Cool. So, is this your full-time gig? Do people just come by and you work on their car?"
He fiddled around with the passenger-side wheel and gave a chuckle. "I love working on cars, but this is more of a side-gig. I'm a day trader on the forex market."
My eyebrows knitted into a quizzical look. Seeing this he explained that he traded currencies and speculated about the future price movement of currency pairs such as the EUR/USD, AUD/USD, and a few others. He told me he did it right from his computer, or phone, and never went into any fluorescently lit dungeon to exchange his time for money.
My mind exploded.
It was that day I realized working a traditional job wasn't the only way to make money. I began dipping my toes into the forex market with a demo account. As I write this I'm still far from a full-time trader, but I've learned an enormous amount about finance and hard work. Here are 4 lessons I learned from forex trading.
1) Jobs Aren't the Only Way to Make Money
To educate myself as a trader I started reading as much as I could. I read about dozens of indicators, strategies, time frames, candlestick patterns, and much more.  Naturally, I watched a few YouTube videos of other traders. YouTube then directed me towards entrepreneurs. This led me to discovering the Minority Mindset YouTube Channel.
I realized that working a job was only one option! There were people out there earning money from trading, investing in stocks, buying real-estate, starting online businesses, social media engagement, and a bunch of other things.
HOW DID I MISS THIS?! I thought. Trading was my gateway into the entrepreneurial world.
2) Discipline is Everything.
Here's a rough statistic: 97% of traders fail. The 3% that are successful only predict the direction of the market about 50% of the time. Even if you're totally abysmal at math you understand that the best traders are wrong half of the time.
So, what's the difference between the successful traders and the broke traders? Discipline. So many traders get into the space because it's sexy to make a ton of money in a few hours. They are lured in by the potential of great rewards. Unfortunately, these folks have no strategy, they just jump in. The strongest traders take their losses, but more than make up for them through their successful trades due to their strategy and discipline.
Benjamin Franklin once said, "Failing to plan is planning to fail." Similarly, traders like to say, "Plan the trade, trade the plan." The best traders create a strategy, stick to their strategy, and look to ways on how to improve it.
Understand this isn't just about trading, this can be said for your finances as well. Imagine spending whatever you want, whenever you want, without ever looking at your budget! That's a sure-fire way to empty your bank account.
3) Finance and Emotion Don't Mix
Many traders fail because they trade based on emotion. Financial markets don't care about your emotions. Money is made by staying calm and logical. It's about looking at the facts and drawing conclusions from those facts.
The exact same principles can be carried over into business. Would you start a business just because you're jealous someone else's business is booming? Would you invest thousands of dollars in a company because their advertisements make you feel giddy? I hope not.
Logic and reasoning reign supreme when it comes to trading, investing, and starting businesses.
4) Pursue Knowledge
There's always something new to learn, whether it's about the financial markets or something else. When I embarked on my forex journey I read a ton of articles online, watched YouTubers, hunted for books, and logged my trades in a journal.
Despite my quest for more information there were plenty of times I made losing trades. On those occasions I wondered, "What the hell am I doing wrong?" Typically, I missed a candlestick pattern, an economic report, or simply read everything wrong. It's a delightful thing to know there's more to learn, it means there are challenges to come!
If you ever feel like you've learned everything, you've fallen for a trap. Don't get cocky! Striving to learn allows you to grow, adapt, and overcome new situations. You may even be able to spot opportunities when everyone else sees a problem.
Conclusion
There's more than one way to make money besides sitting in a cubicle underneath abusive fluorescent lights. Learn about the exciting and glamorous world of trading, investing, real-estate, or business. After you've done the research create a plan and stick to it. This discipline is what separates the best from all the rest. Keeping with that plan make sure you don't make decisions based on your emotions. Fear and greed will destroy you. Finally. remember to be a voracious learner because it gives you the edge you need. Knowledge is power. Get the knowledge, act on it, and build your empire of wealth!