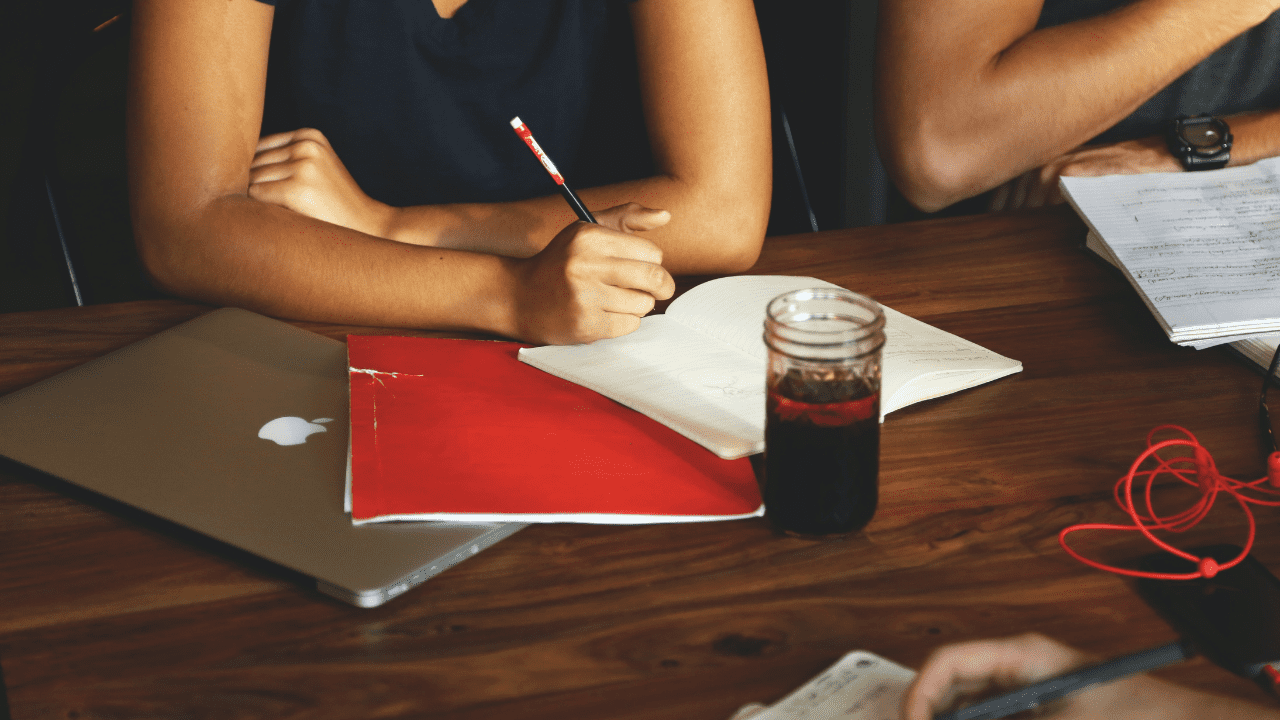 Disclaimer
We only endorse products that we truly believe in. Some of the links below may earn us some extra guac at no additional cost to you. Please pass the chips & thank you for feeding our habit.
Many life insurance agents and brokers genuinely want to help you find the best policy for your lifestyle. We show you how to avoid the scammers and ripoffs by recognizing the red flag warning signs below.
If you've ever had a bad experience with an insurance salesperson, you might be hesitant to shop around for life insurance. 
There's nothing worse than someone pushing you to buy something that you don't understand or aren't sure of.
The problem with avoiding agents is that Life insurance rates are different from one company to the next, even for the same coverage.
Fortunately, there are many decent life insurance agents who genuinely want to help you find a policy that fits your needs.
In this article, we help you find your way to the best insurance companies by showing you what to watch out for when shopping for a life insurance policy.
These seven warning signs, or "red flags," will help you steer clear of shady salespeople so you can find your way to legitimate life insurance agents who will help you find the best policy.
Want to get a free life insurance quote in under three minutes? Visit Policygenius today!
1. Anyone Who Tells You That
Whole Life
Insurance Is A Good Investment
Salespeople that push Whole Life insurance as a "good investment" are probably trying to play on your lack of insurance knowledge.
Whole life insurance costs 10 – 15 times more than Term Life insurance, and it requires a lifetime commitment to on-time payments. Whole life is not a good investment. 
Life insurance is not an investment. Life insurance is a risk-protection strategy that you use to protect your family.
Whole life insurance is good for insurance agents, though, because insurance companies earn more money by selling Whole Life, and agents often collect commission from it.
Term life insurance is reasonably priced and provides you precisely what you should be looking for: An inexpensive, hassle-free, risk-management strategy.
To learn more about Whole Life vs. Term Life insurance, check out our Guide To Understanding Life Insurance.
2. Pushy Salespeople
Mention the word "life insurance" sales in a crowded room, and you're sure to hear some moaning and complaining from the back row!
Life insurance agents have a notorious reputation for overly-aggressive sales tactics.
Fortunately, not all insurance agents are pushy. Many genuinely want to help you find the best policy.
Respectful salespeople don't push you to buy a policy immediately, and they aren't upset when you want to shop around and compare policies and prices before you buy.
In today's business environment, aggressive sales tactics are usually a red flag that indicates you'll eventually regret your purchase.
For example, pushy life insurance salespeople might tell you, "this is the best price you're going to get," as a way to pressure you into buying from them before you compare prices.
Life insurance policy prices vary from one company to the next, making a bit of pre-purchase research worth your time.
If you have any health issues, it's critical that you compare quotes from several insurance companies because you may find significant price differences.
One of your best defenses against pushy salespeople is to compare life insurance policies and prices before you talk to an agent or choose an insurance company.
Comparison sites such as Policygenius allow you to quickly compare quotes from several insurance companies for free. 
We like the folks at Policygenius because they genuinely want to help you find a life insurance policy that fits your needs, and their agents aren't incentivized to upsell you.
When shopping for life insurance, steer clear of aggressive salespeople and pushy tactics. These are "red flags" that may indicate a poor policy or service. 
Before you talk to an agent about life insurance, learn about current market prices at a comparison website such as Policygenius.
3. "One Size Fits All" Policies
Your life insurance policy should be tailored to fit your lifestyle, income, and family.
For example, how much insurance you buy should be based on your annual salary. We recommend purchasing a policy for ten times your yearly salary.
You'll choose from several policy terms – 5, 10, 15, or more years. 
We recommend purchasing a policy with a term of at least ten years. Remember that life insurance gets more expensive as you get older, so locking in low rates with a longer term may provide you with an advantage.
Additionally, not everyone needs life insurance. 
If you're single with no dependent family members and no co-signed loans or debt that will pass on to anyone, you may not need life insurance — especially if you have enough assets to cover funeral costs.
If you've built enough wealth to provide your family with years of income and security after you pass away, you may not need to purchase life insurance.
Life insurance isn't a "one size fits all" purchase. Watch out for anyone who tries to sell you a generic policy without understanding your needs and situation.
The cheapest policy isn't always the best when it comes to life insurance.
The whole point of buying life insurance is to ensure that your family is protected if something happens to you. 
While a $100,000 or $200,000 payout may sound like a lot of money when you're shopping for policies, it may not be enough to ensure that your family is well-taken care of five or ten years down the line. 
Especially if you have young children, you'll want to make sure that they are well-cared for throughout their childhood and teen years.
That's why you want to choose a life insurance policy that provides the protection you need, instead of agreeing to the cheapest policy.
Before you shop for life insurance, determine what type of policy you need. 
Below are three of the most important choices you'll make, followed by our recommendations.
How much coverage do you want? (we recommend 10X your annual salary)

What term will you choose? (we recommend at least ten years)

Term life or Whole Life (we strongly recommend Term Life)
Watch out for salespeople who try to sell you a generic life insurance policy that's not tailored to your needs.
4. Sites That Request Your Phone Number Before Showing Quotes
Life insurance comparison sites are an excellent way to shop for life insurance and compare prices before purchasing a policy.
You do want to be careful about whom you share your private information with, though.
For example, sites that ask you for a phone number before showing your quotes are probably gathering your private information to sell to other companies.
These types of sites often make money by selling your private information while you end up buried in promotional emails, phone calls, and robocalls.
To avoid having your contact information handed out to other companies, make sure that you visit a legit, licensed broker when comparing quotes.
We recommend starting your search with Policygenius, a legit comparison site (broker) with a 4.9 rating on Trustpilot. You can compare quotes on their site or give them a call directly to talk to a licensed expert for free.
5. Sites That Give You Quotes Without Asking For Health Information
There are many factors that can affect your policy rates, including your age, health issues, or tobacco use. 
Sites that give you a quote before asking about your health information aren't giving you accurate prices, and you can expect the policy price to change along the way.
Avoid agents or sites that provide you with life insurance pricing before learning about your health and background, as this is a red flag for unstable pricing information.
Take a peek at what it's like to buy life insurance from a reputable company: How To Buy Life Insurance A step-by-step guide from Minority Mindset
6. Low Ratings
When choosing a life insurance company, check out its ratings on a site like TrustPilot. 
Trustpilot provides color-coded reviews, so companies with consistent low star ratings are clear to spot.
All you need to do is enter the name of the company you want to check on, and Trustpilot shows you its ratings and reviews.
Reviews can help you uncover whether a company frequently breaks its promises, misleads customers, or avoids answering its phones altogether. 
Use a rating website such as Trustpilot to learn what other customers think about an insurance company before you buy from them.
7. Decreasing Premiums
A life insurance policy with a decreasing premium means that the benefits shrink over the lifetime of the policy.
Avoid policies that provide you with less value over time, and instead, search for life insurance that provides the best value for your situation.
Get a free life insurance quote from Policygenius in under 5 minutes
Finding The Best, Most Reliable Life Insurance Company
Finding your way to the best life insurance policy means understanding what "red flags" to watch out for along the way.
There are many excellent agents and brokers who genuinely want to help you find the right life insurance policy for your situation. Try using an insurance broker comparison site to learn about market prices and options before you buy life insurance.
Keep Reading: