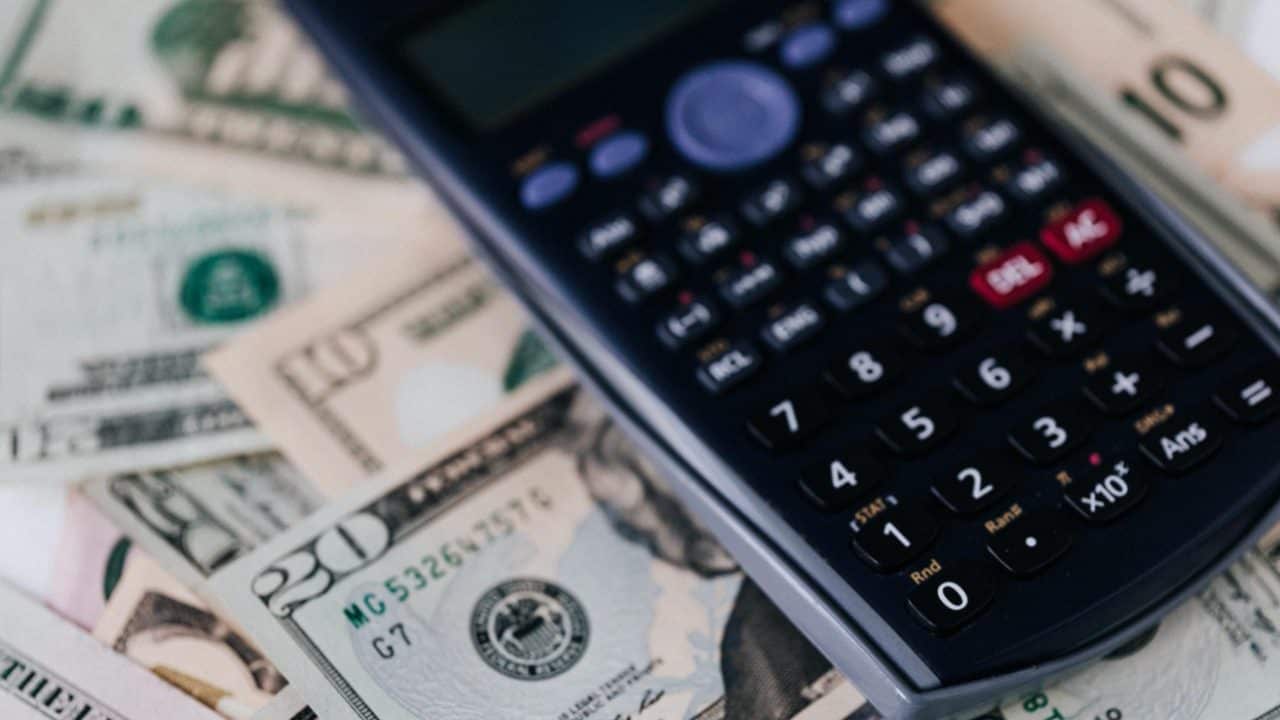 Disclaimer
We only endorse products that we truly believe in. Some of the links below may earn us some extra guac at no additional cost to you. Please pass the chips & thank you for feeding our habit.
Have you recently put in an offer on a house and then found out later you lost to an all-cash offer?
This happened to my wife and me this summer – twice! After years of putting it off, we had finally decided it was time to consider buying an investment property. There's a college town nearby, and so we thought this would be the perfect place to find a small condo that we could lease and make a little bit of money off of every month.
However, we should have known better. It's 2021 and the housing market is literally out of control! Housing prices are easily 10 to 20 percent higher than they were 12 months ago.
We knew it was almost a given that if you wanted any chance of beating out the next guy, you'd probably have to bid more than the asking price. However, what we weren't prepared for was that the market had become so competitive that some people were using the nuclear option – an all-cash offer!
In this post, I'd like to explore what a cash offer is exactly, why it's so attractive to sellers, and what you can do if you find yourself going up against one.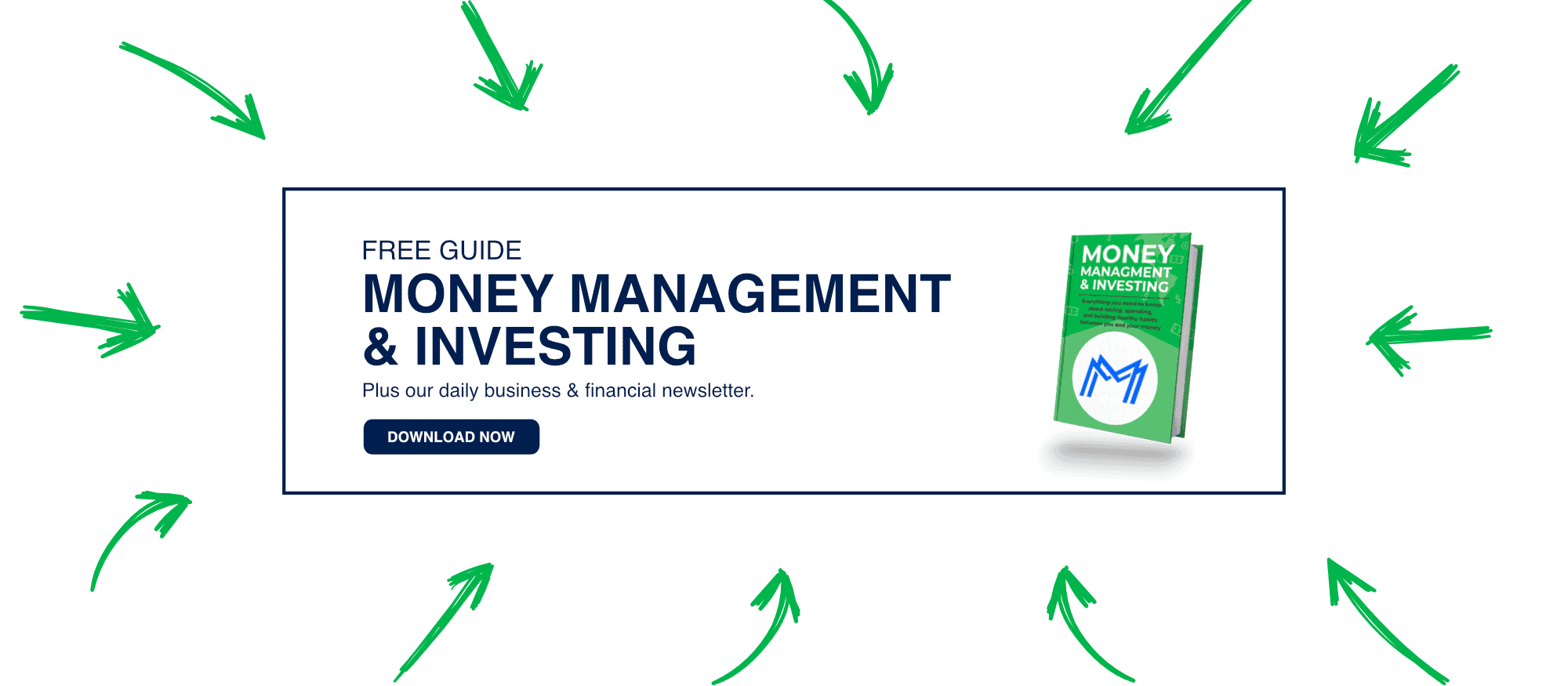 What is a Cash Offer?
A cash offer is when someone offers to pay for a property with nothing but cash. There is no mortgage company involved.
Just to clarify, when I say cash, I mean that the buyer will either bring a certified check or transfer the money into a third-party escrow account. No one actually comes to the table with a briefcase with stacks of hundred-dollar bills.
Traditionally, most people can't afford to buy a home outright with cash. In fact, when I bought my first home, I didn't even have enough money to come up with the traditional 20 percent that's needed for a down payment.
This is why most people will seek financing through a mortgage provider and how mortgages have grown into a $10.8 trillion industry. The concept of people borrowing large sums of money that they'll consistently pay back with interest over the next 30 years is extremely profitable to banks and other financial companies. This is why they're always trying to entice you with low rates or zero-dollar closing costs.
As helpful as it is to get the financing you need to buy a house, mortgage companies are notorious for moving slow and really complicating the closing process.
Since an all-cash offers side-step the mortgage process entirely, they can be very enticing to sellers for a variety of reasons.
Why Are Cash Offers More Attractive?
When our first offer on a potential condo got beat out by cash, I was annoyed. I remember thinking to myself: What's so great about cash? The seller is going to get paid either way – whether it's a big fat check from me or the mortgage company. So, what's all the fuss about?
As it turns out, there are many valid conditions where a cash-only offer would make sense. Here are some of the most common:
The Buyer Might Not Get Approved
Since the housing crisis of 2008, the majority of mortgage lenders have really tightened up on their requirements for getting a loan. Back then, I remember you could get a loan with virtually no down payment and a relatively high debt-to-income ratio.
However, times are different now. And to avoid repeating the mistakes of the past, those companies are more selective about who qualifies for a loan and who doesn't.
In this article from Money, one factor that was hit particularly hard was credit scores. Applicants need to have a FICO score of about 40 points than they needed pre-2008. Hence, if you've got a bad credit score, coming to the table with a cash offer can be one way to avoid this.
The Mortgage Could Fall Through
Getting approved for a mortgage is just the first step in the process. After that, several things could happen that may stop the process dead in its tracks:
Appraisals
Inspections
Underwriting
Etc.
Steps that may have got the blind eye or waived through in the past now cannot be left unchecked.
At the same time, the buyer could sabotage the mortgage as well. If they don't end up having enough money for the down payment or they get cold feet and pull out of the deal, then that could also cause the mortgage not to move forward.
Again, these kinds of disruptions can all be avoided if sellers pick offers with cash. Once an all-cash offer is put into escrow, there's really very little to get in the way of sealing the deal.
Skip Inspections and Appraisals
Typically, the reason most people have to do inspections and appraisals is because of the mortgage company. This is for a good reason: The mortgage company is about to become an 80 percent owner of the property.
They want to know ahead of time if there are any problems and what the true market value is if they had to resell it if you falter on your mortgage.
These steps can definitely create disruptions for both buyers and sellers. For instance, when we bought our current house, it appraised for $20,000 less than the asking price. That meant that the mortgage company was willing to lend us substantially lower than what we needed for our mortgage.
If you're a buyer who doesn't already have assets you can tap, then that could cause the loan to fall through. Thankfully in our case, we got an alternate loan to shore up the rest of the gap between the appraisal and selling price.
The same could be true for inspections. If the inspector goes through and finds something seriously wrong such as problems with the foundation, mold, leaks, etc. then this could allow the buyer to back out.
Or depending on the contract, it could mean that the seller would have to fix these problems for the mortgage to proceed.
Because all-cash offers don't involve the mortgage company, they have the power to skip inspections and appraisals. The two parties can agree to buy the home "as is" if that's a decision they're both comfortable making.
Quicker Closing
A typically closing with a mortgage lender will take roughly 5 to 6 weeks. However, cash offer deals can close in as little as 1 to 2 weeks.
This is because you won't have to wait on an appraisal, the inspector's report, and underwriting to process all the paperwork. Basically, as soon as the money transfers into escrow and the contracts are prepared, you can take the keys to your new property.
Less Closing Costs
Though the responsibility of closing costs can vary between buyer and seller depending on how hot the housing market is, this is something that can be avoided with a cash offer.
The majority of closing costs are those related to the mortgage company. So, by cutting the mortgage company out of the equation, you'll eliminate a large portion of those fees. However, take note that there will still be some costs involved such as the title search fee, escrow fees, notary fees, etc.
Are There Any Drawbacks to a Cash Offers?
It might seem like a cash offer is a slam dunk compared to other mortgage offers. However, there are still some potential pitfalls for sellers to be aware of.
For starters, just like a traditional mortgage, the deal could always fall through. The buyer could make an all-cash offer but then end up being not able to actually come up with the necessary funds.
Another thing about cash offers is that the bid amount is usually lower than that of a conventional mortgage. This actually happened on our first offer. Even though we went above the asking price, the seller still chose the lower value cash offer.
People who make cash offers usually get away with this because they know that the perception of not having to deal with any potential complications is more valuable than the actual dollar amount.
How Does Someone Have Enough Money for a Cash Offer?
You might be wondering: How does someone just happen to come up with the $100,000 or more that would be needed to make a cash offer? Even someone like myself with a good job and steady income would struggle to make that kind of money appear out of nowhere.
My realtor and I had a long discussion about this, and he offered me some insight into what he's seen going on in the market.
Sale of Former House
One of the most prominent ways for a person to buy a house with cash is to use the money they made from the sale of their former house. This is especially true of shoppers who may be downsizing (such as retirees).
Here's an example. Let's say you've lived in your house for the past 10 years. You might have bought it for $200,000, but thanks to this red-hot housing market, it's now worth $300,000.
Meanwhile, your mortgage balance is $125,000. That means if you were to sell, you'd receive $175,000 from the equity. This means you could theoretically sell your house, take up a temporary residency in an apartment or rental, and then buy a more modest property with the $175,000 that you're sitting on.
Raid Their Retirement Accounts
Another observation my realtor made was that more and more people are willing to dip into their retirement savings to come up with the funding needed for a cash offer. Retirement plans have lots of options for withdrawals such as 401k loans, Roth contributions, and paying the early 10 percent penalty (more on each of these below).
While dipping into your retirement savings comes with its own set of consequences, it is a resource that's available. And depending on how badly you want to get that property, some buyers are okay putting their financial futures on hold if that means coming up with the winning bid.
Using an Intermediate Company to Fund the Cash
This one seemed a little crazy to me, but you can actually hire companies to make the cash offer on your behalf and then buy the property from them using a conventional mortgage.
These companies are called iBuyers or instant buyers. Examples would be services such as Opendoor, Zillow Offers, and Offerpad. Though they were originally created to simplify the real estate transfer process, some people are using iBuyers to back the financing they need to make a cash offer and catch the seller's attention.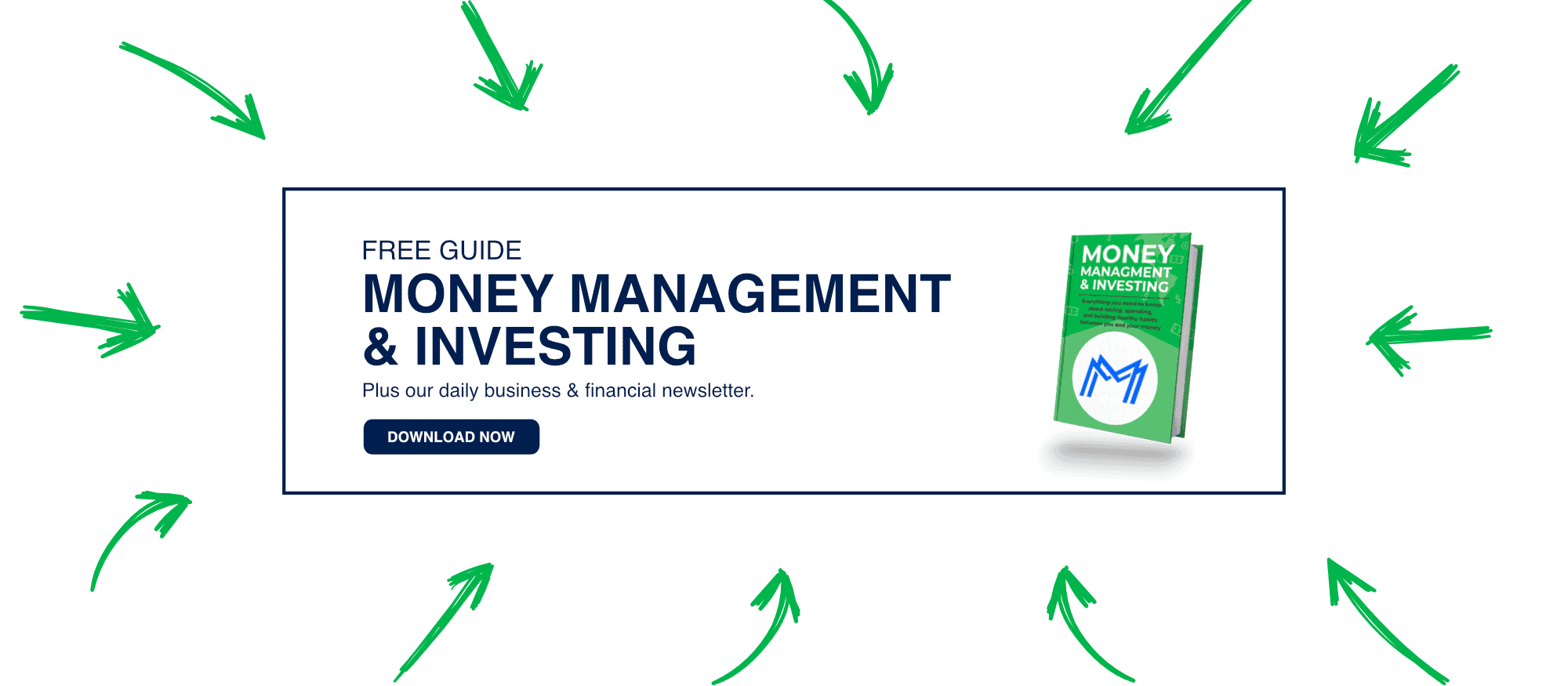 Strategies to Beat a Cash Offer
If you're in a situation where you believe that you might be going up against cash offers on a property you love, don't back down. Our realtor gave us some tips that helped make us strong contenders in the house bidding game.
Show You're Pre-Approved
If you're planning on financing your new home through a mortgage, then it would be in everyone's best interest to provide evidence that you're pre-approved.
Not only does this prove that you've got a written handshake from the mortgage provider, but many established realtors will want you to have this in place before they work with you on putting down a formal offer.
Getting pre-approved isn't too much different than applying for a mortgage refinance or any other major loan. The lender will request copies of your most recent paycheck stubs to show that you're employed and ask you some questions about your debts. They'll also want to run a credit check to make sure that there are no other red flags.
If all looks good, the lender will provide you with a letter that says you're pre-approved up to a certain dollar amount. I made sure to go high on mine so that I wouldn't have to reapply later on. Typically, the pre-approval is good for around 90 days.
Add an Escalation Clause
In a competitive market, the automatic reaction from most home buyers will be to throw a number that's $5,000 or $10,000 above the asking price. That's exactly what I assumed we'd have to do when we made our first official offer.
However, our realtor gave us a little bit of insight. He said on other deals he's received bids that were $20,000 above the asking price, and they were the only offer! So, while it might seem like a good idea to seal the deal with such a large offer, it could also be completely unnecessary.
As an alternative, he introduced me to a concept known as the "escalation clause". The escalation clause works like this:
You make your bid the full listing price. For example, if the listing price is $120,000, then bid $120,000.
You then add a statement that says you'll pay some amount above the highest competitive offer up to some predetermined upper limit (such as $10,000 above the asking price). Example: State that you'll pay $2,000 above the best offer up to $130,000.
Our realtor then also included some legal language to this escalation clause to ensure that these competitive bids were legit and not just some B.S. to inflate our offer.
He said that was to protect us from sketchy situations like the seller's brother-in-law making a bogus offer that's $10,000 above the asking price even though they have no intention of buying the property.
The end result is that you'll always have the highest bid (unless someone else makes an offer that's above your upper limit). That means you should also be higher than even an all-cash offer.
But at the same time, there is also the possibility that you might get the property much closer to the listing price than you'd expect. For instance, if everyone else also bids only the listing price, then all you might only have to pay is just $1,000 to $2,000 more.
Add an Appraisal Gap Guarantee
Another tactic our realtor recommended we use was to include an appraisal gap guarantee. This is effectively an agreement that says you'll still pay them the negotiated price even if the appraisal comes in as less.
Again, remember that appraisals can sometimes sabotage the mortgage process. If you're buying a house for $300,000 and the appraisal comes back at $260,000, then the mortgage lender is only going to approve you for 80 percent of $260,000. Instead of just paying the down payment, you'd also have to cover the gap of $40,000.
Sellers worry about this, especially when real estate is hot and properties are going beyond the asking price. This is why if you can give the seller some reassurance by committing to bridge the gap with cash, then it can make your offer look just as attractive as an all-cash offer.
Of course, make sure you can actually do this before you commit to it. In our case, we bid up to $130,000 for one of the condos and offered to put down 25 percent. However, there were some other units in the complex that had sold for around $90,000 the previous year (and were in rougher shape than the one we were after).
If we had theoretically won the bid and the appraisal had come back at $90,000, then we'd owe a 20 percent down payment of $18,000 plus the gap of $40,000 for a total of $58,000 at closing. Ouch!
To avoid this, our realtor recommended that you also add an upper limit to the appraisal gap. For example, we capped ours at $10,000 above the appraisal. That way, you don't end up being on the hook for so much cash at the time of closing.
Put More Money Down
Believe it or not, sometimes the amount of money you're willing to put down can have an impact on the strength of your offer.
For instance, if you've only got 10 percent, unfortunately, your offer is not going to look nearly as good as a cash offer. Loans below the standard 20 percent down payment will require PMI (private mortgage insurance) and have a harder time passing underwriting and could have a higher probability of falling apart.
At a minimum, you'll want to state that you plan to put down at least 20 percent. That will help ensure that your mortgage process moves along as smoothly as possible.
If you'd really like to send a message that you've got the financial means to see this loan through, then go higher … perhaps to 25 or 30 percent. That would tell the seller that even if there's a small gap between the negotiated price and appraisal, you'll have the means to cover the difference without dipping below the standard 20 percent and compromising the mortgage.

Make a Larger Earnest Deposit
An earnest deposit is a small sum of money that you make immediately following the acceptance of an offer (usually around $1,000 to $2,000). The idea behind it is that once your offer has been accepted, you are financially committed to the deal.
Therefore, if you want to show the seller that you really want this property, then you could send this message by increasing your earnest deposit. That tells the seller that you're willing to see this deal through even if it means risking the loss of a few thousand dollars.
Typically, an earnest deposit is applied at the closing, so it's no sweat to the buyer. The money can also be refunded if something happens on the seller's end causing the deal not to go through.
However, if the issue arises on the buyer's side (such as getting cold feet or the mortgage falling apart), then the seller gets to keep this deposit.
Remove Contingencies
Even though contingencies are usually a pretty standard part of any offer, removing them can make yours look more appealing relative to an all-cash offer.
Contingencies are usually things like:
The property must pass an inspection
The appraisal needs to be within $X of the negotiated price (going back to the Appraisal Gap Guarantee)
The buyer must sell their property to finance this purchase
The more of these you include, the more of a hindrance they can be perceived in your offer. As a matter of fact, this was the very reason we lost our second offer. The buyer feedback was that they had a cash offer with fewer contingencies.
Note that while removing the contingencies can make your offer more competitive, don't put yourself at risk unnecessarily.
For example, if you waive an inspection and find out later that the appliances don't work or that the basement leaks, then the seller is off the hook and it's up to you to repair these items. Try to strike a balance between making the offer attractive but still ensuring your financial security.
Accommodate the Seller's Goals
Ultimately, if you can find out what makes the seller tick, then this is the leverage you can use to make your offer stand out against even cash offers.
Keep in perspective that not all sellers are always so concerned with making the most amount of money. Some might want:
To sell as quickly as possible
To avoid stipulations such as the buyer selling their property first
To not have to make any repairs (if the inspection goes bad)
Possibly stay an extra month or two until the seller can find a new place to live
And so many others. If at all possible, let the realtors communicate with one another to find out what's the most important to the seller. Then tailor your offer to make it as appealing as possible.
How to Make Your Own Cash Offer
Okay … so after everything we've gone through, perhaps maybe you're still losing out to cash offers. You're frustrated and think that the only way to fight fire is with fire – you want to find a way to make a cash offer yourself.
There's no shame in feeling that way. I have to admit after our two offers got beat, I started thinking it was time to up my game and started researching some possible ways that I might be able to come with a cash offer.
Here's what I found …
Taking from Your Retirement Plans
Like I mentioned already, lots of people making cash offers are using their retirement accounts to come up with the funding needed. So how exactly are they doing this? There are a couple of different ways:
Roth IRA Contributions
With most retirement accounts, the IRS says you're not allowed to make any withdrawals until age 59-1/2. Otherwise, you'll have to pay any applicable taxes plus a 10 percent penalty.
However, there is one retirement account where this rule does not apply: Roth IRAs. With a Roth IRA, your contributions are always available for withdrawal tax and penalty-free because you technically already paid taxes on them at the time of the contribution. It's only the earnings portion that could still trigger taxes and penalties.
This was exactly the route we were planning to go if there was a big gap between the negotiated price and the appraisal. I called Vanguard ahead of time to make sure there were no conflicts, and they said the only stipulation was that you report the withdrawal on federal tax refund Form 8606.
401k Loan
Another common way to tap retirement funds is to borrow against your 401k plan. Currently, you're allowed to borrow up to 50 percent of your available balance up to a maximum of $50,000. You'd then have to pay it back within five years with interest.
401k loans are nice because you're both the borrower and lender. That means you're really just paying yourself back instead of paying interest to a bank.
However, most people don't realize that 401k loans have to be approved by your loan administrator before you can make one. In most cases, that means your employer. Do you really want your employer to know your personal and financial business?
To make matters worse, there's no guarantee that your employer will grant this loan. My first job was with a small engineering company, and it was well known that the family who owned the business would not sign off on any 401k loans.
Therefore, if you plan to go this route, be sure to check with your HR department and get the facts.
Paying the 10 Percent Penalty
In the event that you need more money than what your Roth IRA contributions or a 401k loan could provide, then you do always have the ability to make a non-qualified distribution. Non-qualified distributions are a fancy way of saying that you'll have to pay taxes and the 10 percent penalty.
These are reported on federal income tax Form 5329.
Obviously, this should be an option of last resort given that the taxes and penalty could seriously add up. For instance, if you withdraw $50,000 and are in the 22 percent tax bracket, then you'd owe roughly $11,000 in taxes plus another $5,000 for the early withdrawal penalty.
Consider the Consequences
Just a quick word of caution: Any time you're about to pull money out of your retirement accounts prematurely, think long and hard about what you're about to do.
Your retirement savings have the best chances of growing when they are left untouched and able to compound as the markets produce favorable returns. When you remove your money from these accounts, then there's less money invested and less compounding taking place.
Please keep this in mind before making any early withdrawals and only use your retirement accounts if you've got more than enough saved. Don't make this withdrawal if you think that it could in any way compromise your financial future.
Home Equity Loan
If the property you plan to purchase is a second property or potential rental, then a potential resource you could tap is your current home. This can be done by applying for a home equity loan.
The maximum you're allowed to borrow with a home equity loan is 80 to 85 percent of your home's value minus the balance you still owe on the mortgage.
Here's an example:
Let's say your house is worth $300,000
85 percent of the house value would be $255,000
Subtract the mortgage balance you still owe – Let's say $150,000
Therefore, the maximum you could borrow is $105,000
Home equity loans are available at most banks, credit unions, and even though some mortgage lenders. The process of applying for one is similar to a mortgage and involves a credit check.
If you plan to use this strategy, be sure the property you intend to buy is solid and that you're not overpaying. The last thing you want to do is overextend yourself and potentially jeopardize your current house.
Borrow From Relatives
If you've got family members who happen to have a lot of extra cash and wouldn't mind loaning you the money, then perhaps you could strike a deal with them. Similar to a bank, you'd need to prepare a contract and work out the details of the loan such as the payment term, interest rate, and any other important contingencies.
The most critical aspect of borrowing money from your relatives is that you don't default. Missing payments with a bank is one thing, but missing them with a family member such as your parents or grandparents is quite another.
Unless you want to severely damage your personal relationship with this relative, be sure to make paying this loan back one of your highest priorities.

The Bottom Line
A cash offer is when someone offers to pay for a property with cash rather than through financing from a mortgage lender.
From the seller's perspective, cash offers are more attractive because they avoid the potential hurdles that come with the mortgage process such as the loan not making it through underwriting, low appraisals, complications from inspections, etc. Cash offers are also quicker to close and have fewer closing costs.
There are several ways that someone could come up with enough money to make a cash offer. Sometimes it's through the sale of a former home, raiding retirement funds, or even using intermediate companies to front the cash.
If you think you're about to go up against a cash offer, there are some strategies you can use to improve your odds. You could add an escalation clause to help ensure you have the highest price.
Adding an appraisal gap guarantee will take away the seller's worries about the appraisal coming back too low. Other things to do are to get pre-approved, put more money down, use fewer contingencies, and anything else that might be viewed as beneficial to the seller.
If you want to make your own all-cash offer, then you've got options.
You could take from your own retirement accounts such as withdrawing from your Roth IRA contributions or borrowing against your 401k. If this is a second property, then you could take a home equity loan against your current property. You could also borrow the money from a relative and commit to paying them back with interest.
While an all-cash offer might seem like the king of all offers, don't underestimate your odds with a mortgage-backed offer. Sometimes being flexible and accommodating the sellers' needs will mean more to them.
At the same time, don't stress yourself out trying to come up with a cash offer if it means potentially compromising your own financial future.