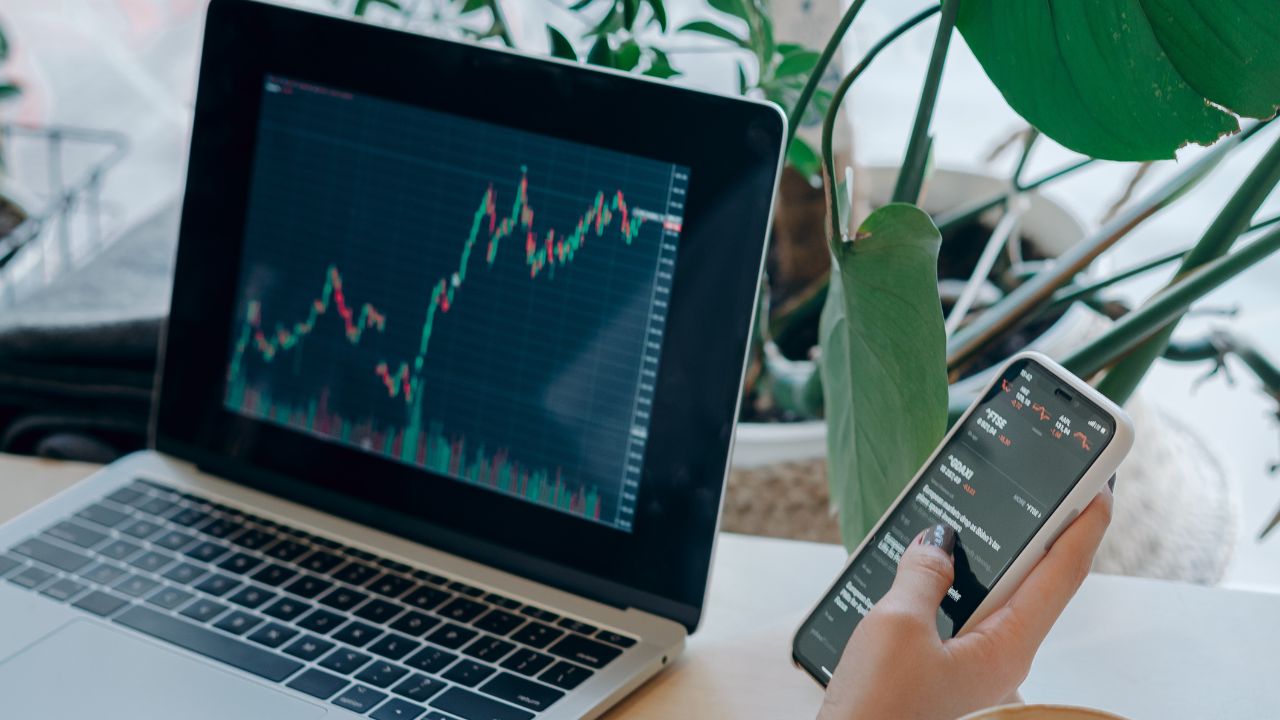 Disclaimer
We only endorse products that we truly believe in. Some of the links below may earn us some extra guac at no additional cost to you. Please pass the chips & thank you for feeding our habit.
The Minority Mindset earns commission from Fundrise via the partner links below. All opinions are the author's.
I always knew that investing was something that wealthy people did. 
For many years, I never thought that it applied to me but I was missing out on some key benefits that could have saved me more money, helped me to build my wealth, and would have put me closer to my goal of one day retiring once and for all. 
The benefits of investing are applicable to anyone – not just the wealthy! After all, there is a reason that financially successful people turn to investments to help build their wealth.
There are five main benefits to investing:
Investing builds wealth.

Investing helps with retirement.

Investing helps you reach long-term goals.

Investing comes with tax benefits.

Investing keeps investors ahead of inflation.
If you have been thinking about how you can achieve some of these goals this year, here is what you need to know and how you can easily get started today!
Top 5 Benefits Of Investing
If you have been thinking about investing but weren't sure why it matters, here are the top 5 benefits you could see with a solid investment portfolio.
1. Investing Builds Wealth
Perhaps the most popular reason that many people turn to investments is because they know that it holds a lot of potential to build wealth. 
You can use compound interest (which we will look at in the next section) to grow your portfolio. 
Alternatively, you can use investing to generate a new source of passive income with ETFs or real estate.
If you really want to start building more wealth, consider how you can maximize contributions to an investment account. For example, your employer may match contributions up to a certain amount in your 401(k) account for retirement.
This is free money just for being a wise investor who is looking toward the future.
If you want to build wealth, start by making a plan for how you are going to contribute to your investment accounts. 
You can automate your investments with programs like M1 Finance so that you don't even have to think about how or where the money needs to go at the end of the month.
2. Investing Helps With Retirement
No matter how young you might be right now, you need to start looking to the future if you know that you will eventually want to retire. 
Investing is the best way to make your way to retirement, especially as you will see that it helps you combat inflation and build wealth.
The longer you have to invest in the markets (including stocks, mutual funds, real estate, crypto, and more), the more money you will have due to compound interest in 20 to 30 years.
How does compound interest really work?
Let's suppose that you have $1,000 to invest in the stock market right now. At the end of the year, that $1,000 investment earns $50 in interest, bringing you to a new total of $1,050 in your account.
The next year, your $1,050 earns you $75 in interest – giving you a total of $1,125 in your account. 
The following year, you earn even more interest on your new, higher balance. 
Before you know it, you have thousands of dollars more than you initially invested as long as you made smart money moves and your investments continue to do well. 
This is essentially free money that you can earn and put toward your long-term financial goals. You don't have to do a single thing to earn this compound interest.
3. Investing Helps Reach Long-Term Goals
Retirement isn't the only long-term goal you should be concerned with achieving. 
Other huge financial goals can include:
Funding your child's education

Buying a nicer house

Purchasing a new car
Investing can help you get there in much the same way as it did for retirement – through the power of compound interest.
The trick here is that you still need to keep your money invested in the market, usually for the long haul. 
Consider how soon you will need money for that goal. If the answer is five to ten years from now, you have a better chance of getting a return on your initial investment if you can part with your money and take a risk on investing in the stock market, crypto, or real estate.
If you aren't sure how to go about getting started with investments, we will cover that in part two of the article.
4. Investing Comes With Tax Benefits
If you are tired of seeing most of your money head to the government's pocket, you might want to consider the tax benefits that are inherent to investing. 
These benefits are two-fold: they can maximize the money you have free to invest and they reduce your taxable income at the end of the year.
Using Pre-Tax Income
First, many investment accounts that are geared toward retirement allow you to contribute funds based on your pre-tax income. 
This allows you to invest more money than you otherwise would be able to with the paycheck you typically receive at the end of the month. 
Because that money then grows due to compound interest, you will reap significantly more benefits from the increase in contributions.
Reduce Taxable Income
Second, it may reduce your taxable income at the end of the year in two different ways. 
By contributing pre-tax dollars to a retirement fund, you might be able to reduce taxable income. 
Instead, you will pay taxes on these funds when you withdraw them in your retirement.
If you have a loss from your investments (and we really hope you don't), you can apply that loss to the gains you might have had from other investments. 
The result is that it lowers your annual income and reduces the number that you will need to pay taxes on.
The good news is that these are just the most common ways you can save money on taxes. 
If you want to make savvy money moves, talk with your accountant about how you can minimize your out-of-pocket cost on taxes with some of these options.
5. Investing Keeps Ahead Of Inflation
In 2022, inflation hit an over 40 year high of around 10%. This means that the average price of goods and services rose by 10% year-over-year.
More importantly – it means that the value of our dollars is decreasing, and that you need a lot more money in order to buy all of the same things. 
Many investors are concerned about inflation and how that will impact their investments.
While your first instinct might be to hold onto your money with both hands and to keep it tucked safely away in your bank account, this isn't the smartest move you can make.
Because of inflation, you will end up losing money if you just sock it away in a traditional savings account.
Most of the time, experts say that inflation averages around 3 percent while investments average around 7 percent. 
This quickly shows you how investing can increase the buying power of your dollar with minimal effort from you.
On the other hand, the average savings account has an interest rate of around 0.01 percent. So, you're not going to see much of a return on your money at all, meaning your savings are losing value year after year.
While it is important to have an emergency fund in case something goes wrong with your car or you have an unexpected medical bill, you want to transfer any funds above and beyond this amount into an investment that protects you from inflation.
How You Can Start Investing Today
Are you ready to start making the most of your money? You need to know how to invest funds the right way so that you can spend less on fees and contribute more to investment accounts.
The good news is that you can start building wealth and investing for literally pennies on the dollar and right from your phone!
If you want beginner-friendly platforms, consider investing with Fundrise (real estate) or M1 Finance (stock market).
Fundrise
According to a Minority Mindset poll, people are pretty evenly split on whether they would prefer to invest in the stock market (54%) or real estate (46%). 
Real estate used to be an expensive way to generate passive income because you had to save up for the down payment, closing costs, and any necessary renovations that a new property needed before it could be rented out.
Fundrise eliminates the headache and makes it easy for the average investor to get started in real estate.
With Fundrise, you can get started investing in real estate with as little as $10. 
You will purchase shares of a real estate investment trust (REIT) that can then yield passive income for you. 
Keep in mind that this is meant to be a long-term investment. They do not recommend that you invest your money into real estate unless you can keep it here for a solid five years or more.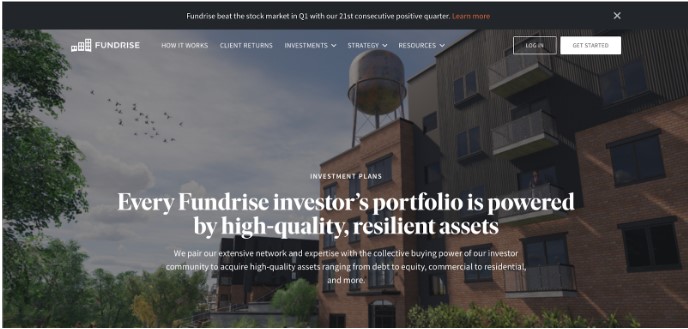 How does it work?
Open an account.

Fund your account with either a one-time investment or recurring investment.

Choose your investment strategy (growth investor or more conservative investor), depending on how much you invest.
You do not have to be an accredited investor to get started with Fundrise's real estate investment platform.
M1 Finance
If you prefer to invest in the stock market, you will want to check out the M1 Finance platform. It allows you to schedule automated investments without commissions. 
It has several key benefits when it comes to investing, including:
Low required account minimum of $100

Retirement savings accounts with an account minimum of $500

Zero commissions or fees for active trades

Ability to purchase fractional shares of your favorite companies
What makes M1 Finance perfect for beginners who aren't confident in their own assessment of the market just yet? 
While you do have the ability to customize your portfolio as you become more experienced, you can start with one of their Expert Pies. 
They have pre-made portfolios that are automatically diversified so that you can start investing right away with little to no market research.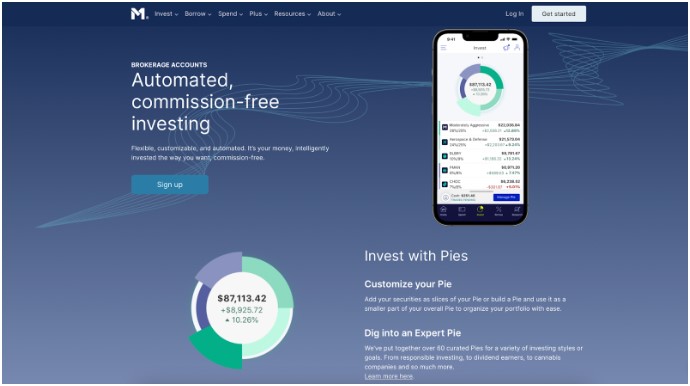 You can choose to invest in a pie focused on general investments, retirement savings accounts, or even responsible investing.
How does it work? Get started in three easy steps.
Open your account.

Fund the account ($100 for investments, $500 for retirement savings accounts).

Customize your portfolio or select an expert portfolio to invest in.
M1 Finance offers a user-friendly platform that allows you to get started quickly and easily, no matter what your past experience with investing.
The Benefits Of Investing Can Start Today!
No matter what your reason for wanting to build wealth for yourself or your family, you can start investing today with as little as $10 in a Fundrise account. 
Investing is the logical way to combat rising inflation rates, save for long-term goals like retirement or education, and receive tax benefits both now and in the future.
Decide whether you prefer to invest in real estate with Fundrise or the stock market with M1 Finance and open your account today!