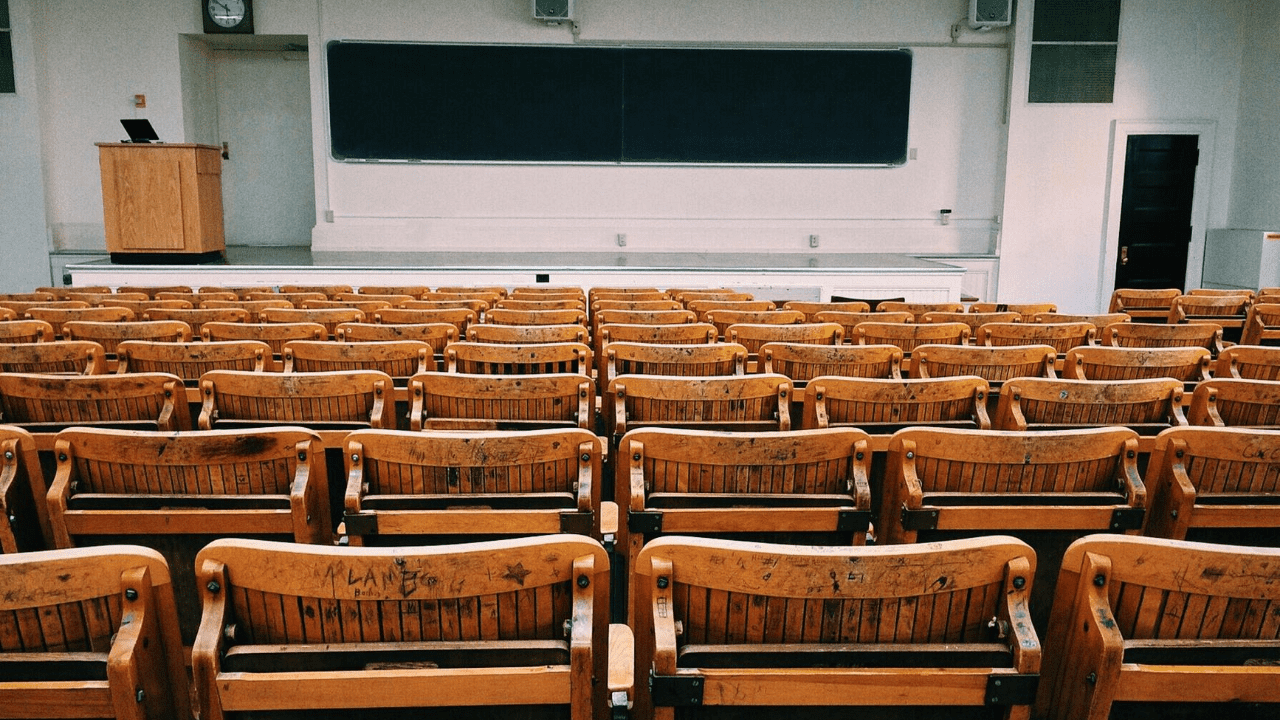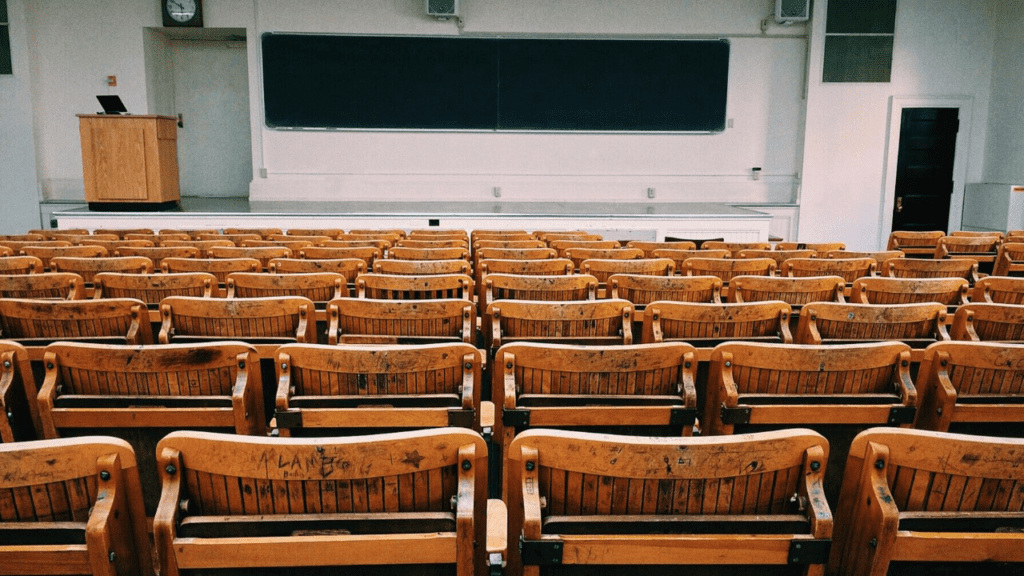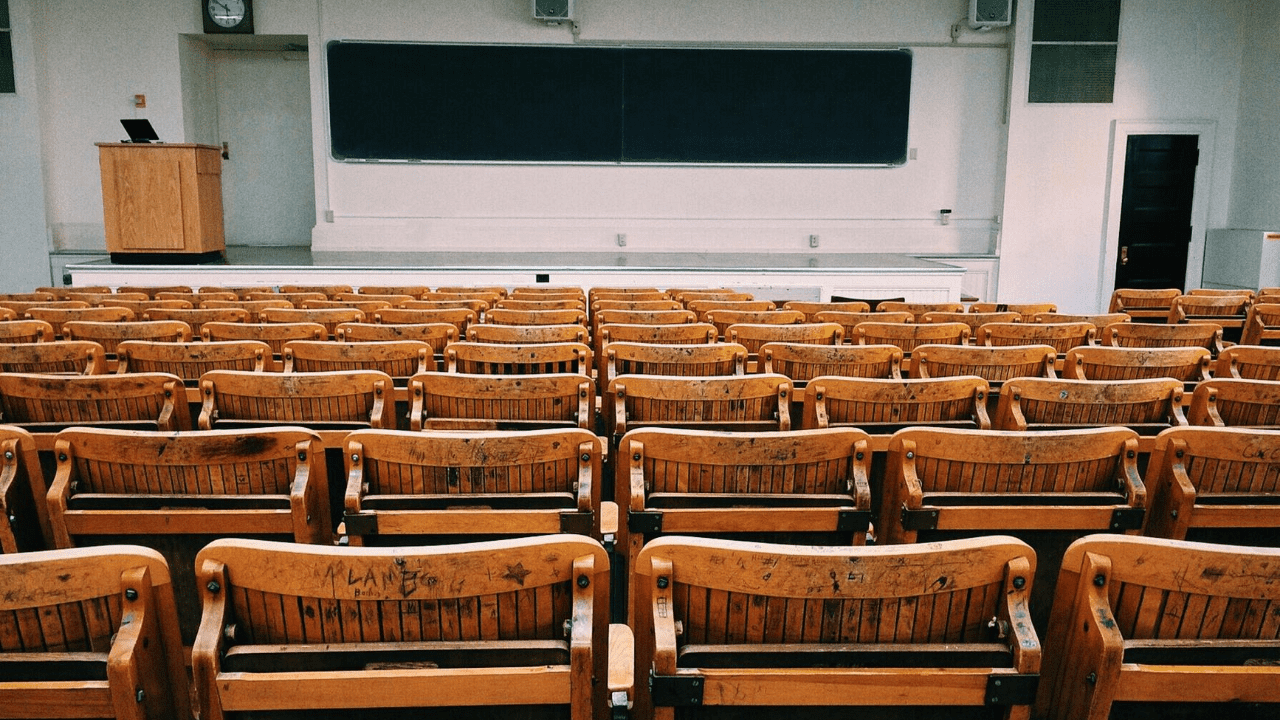 We have homeschooled our children since preschool, a feat I am quite proud to admit. It has meant hard work, long hours, and lots of research to give them the best education tailor-made to meet their needs and goals.
But of course, when they graduate from homeschool, they will not be done with their education. How can we make sure they have the finances to receive the job training they need, be it higher education or otherwise?
Well, we have a plan in place to hopefully minimize the debt load. When you look at the facts of college expense, it should scare you into making some financial decisions, the sooner the better. 
College Debt: The Scary Facts
College is super expensive these days. I remember my state university cost about $2400 a year. Not anymore. 
The average public university costs $21,950 a year, while private colleges average $49,879 a year. And that is just the tuition and fees, and only in-state! 
What are the options for paying for college? 
Well, you can hope for financial aid in the form of federal grants. But the numbers are grim. In 2015, 78% of public university students still had $14,400 per year of unmet financial need after grants. And 80% of private college students still lacked $20,770.
So, now you are left with student loans, right? That's a depressing figure, too. A staggering 69% percent of seniors graduating with 4-year degrees have an average debt of $29,900. And 14% of their parents take on debt also, on average of $37,200.
Not exactly the way I want my children to start their adult lives. 
How to Help Your Children Succeed Without Student Debt
Now that I've laid out the facts of college expenses, I want to talk about our plan to lessen the blow. I call it simply The 4 Part Plan. 
Part 1: 529 College Savings Plan
A 529 college savings plan is an investment plan specifically for saving towards higher education. The money can be withdrawn tax-free for tuition, room and board, books. etc. We would like to have half of the educational expense saved through this plan prior to college. 
This of course requires budgeting. For example, if our daughter decides to attend a 4-year public institution, we basically want to have 2 years of unmet financial need ($28,800 average from above) saved in advance. 
The caveat: Our daughter must contribute half ($14400) of that amount through allowance and paid employment during high school. We would budget to match the rest. Over 4 years of saving during high school, we need to budget $300 a month (contribution without taking into account rate of return) towards her savings plan. 
Starting sooner of course makes this much easier to budget for. Like maybe when they are born. 
Bottom Line: First 2 years of college (or 1/2 of educational expense) paid with savings accumulated from 529 College Savings Plan, by budgeting now and saving as aggressively as necessary. The kids contribute half of this amount because they should be actively involved in saving for their future. 
Part 2. Working Hard
I am a big proponent of working hard for what you earn. College is no exception. When I was in college, I worked for a work-study scholarship through my college, while also working a full-time job.
And working hard starts now. I expect my children to apply themselves to their studies. I expect them to volunteer for organizations, be involved in clubs and activities, and develop a good resume for scholarships. 
And hopefully they can receive some scholarship money, but we will not bank on it. I think it is also unfair to pressure them to the point of exhaustion and anxiety over college acceptance and scholarships. 
I simply want them to work hard because working hard brings satisfaction, a strong work ethic, and a good reputation. Free money just happens to be a great potential bonus. 
But working during college will be a no-argument requirement. I want my kids to have a good experience, but college is an expensive playground. They can pay for it, too.
Bottom Line: Third year of college (or 1/4 of educational expense) paid through potential scholarships, and definitely through working during college. By having the first 2 years already paid through the 529 Plan, there is some time to accumulate that third-year tuition. 
Part 3. Our Graduation Gift
If you have been following the math, you see that so far, the student has paid for half of the educational costs, and we the parents have only paid a quarter. Here's where we get generous. 
The final year of college (or 1/4 of educational expenses) will be paid by us, as a gift for graduating and as a kick-start into their career of choice. This means we have roughly 3 years of college to save for this amount, and we will need to be rather aggressive to do so, saving roughly $400 a month in an investment account. 
But hey, we will have lower lower food bills and utility bills if our kids live out of the house. 
If we absolutely have to get a loan for some of this final year, we will. But it's on us to pay it off, not our child who will have earned a degree. 
Bottom Line: We will cover the final year of college (or 1/4 of educational costs) as a gift to our child, by budgeting and investing and if necessary, through a loan. 
Part 4. Pushing For the Alternative
This is actually the most important part of our plan. You probably noticed all of these tuition numbers were high, but they don't even include room and board or other expenses. 
College is stupid expensive, and the return is not always worth it. 
So we are pushing for alternatives, not because we want our children to lower their expectations, but because we want them to succeed in life. 
So, if my daughter decides to pursue a 4-year degree occupation that will give her a solid rate of return, we will follow the plan. But if she can succeed financially and love her job by attending a 2-year community college, we will follow the plan—and all happily save tons of money on college that can be used for another venture. 
Many careers in the medical field, transportation, technology, and construction do not require degrees, or only technical school or associate's degrees. And many entrepreneurial careers just require some start-up capital or job training. 
And frankly, by entering the job market several years sooner, with no debt, my children will end up in the position to buy a home, invest, and save for their future sooner than those who start their careers later with loads of debt they can't pay for many years to come, if ever. 
Bottom Line: We will encourage our children to follow their dreams, but in a realistic manner, taking into account the rate of return of college expenses. 
A Quick Recap
To recap the budget: First, save in advance 1/2 the cost, contributed by the child and the parents while still in high school or below. Next, the student works to earn 1/4 of the cost while in college. And finally, the parents gift the final 1/4 in whatever way possible, out of love. 
And more than anything,  it is important for kids to think very seriously about the educational choices they make, both for career choice and for future financial success. A large college tuition bill may be better spent elsewhere, so being prepared ahead of time may make all the difference later on in life.
Contributor's opinions are their own. Always do your own due diligence before investing.
Keep Reading: