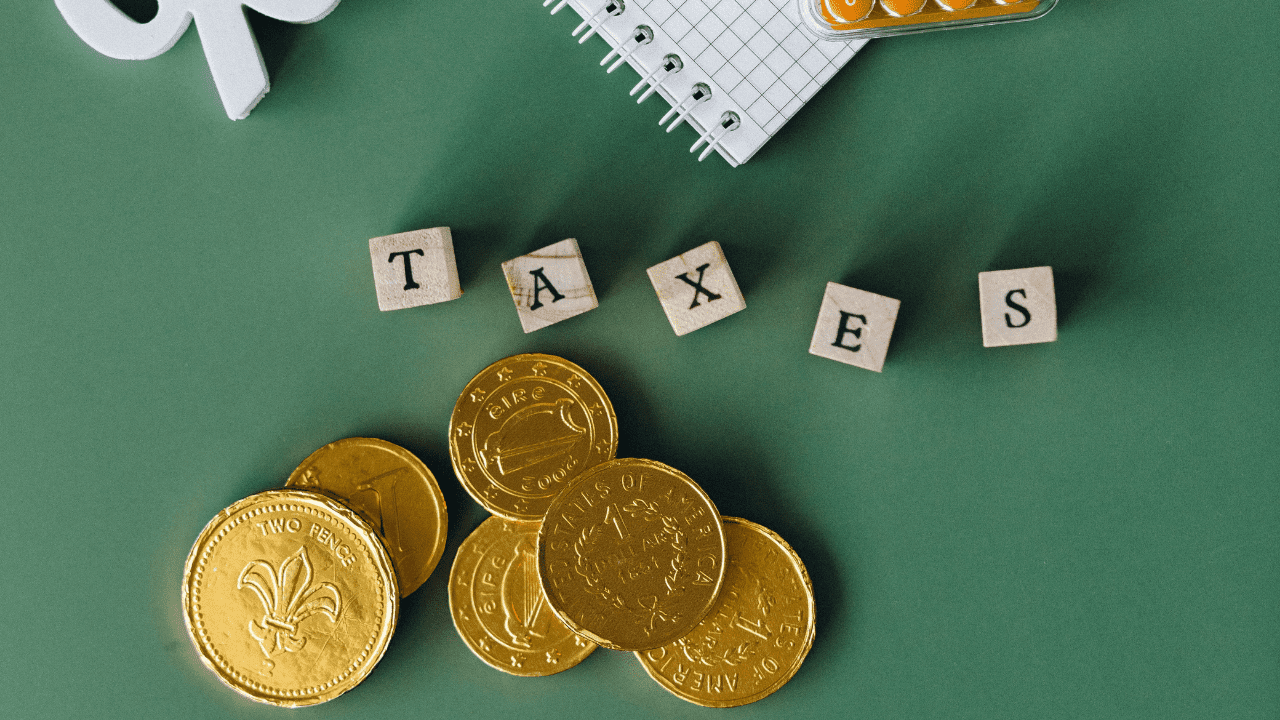 Disclaimer
We only endorse products that we truly believe in. Some of the links below may earn us some extra guac at no additional cost to you. Please pass the chips & thank you for feeding our habit.
Investing and trading cryptocurrencies can be quite profitable, and the Internal Revenue Service (IRS) has caught up to that reality.
After what looked to be an amazing surge in 2017 when Bitcoin rose from a few hundred dollars to over $20,000, Bitcoin's price came crashing down, eventually settling at around $2,000.
In 2021, the price of Bitcoin rose again with a vengeance, almost hitting the $60,000 mark. Many other cryptocurrencies also enjoyed similar surges during the same period.
But like any asset or investment, you'll need to pay taxes on what you earn. However, that doesn't mean you should lose all of your crypto gains to the United States government.
There are plenty of ways to save money on your taxes when trading cryptocurrencies. In this article, I'll show you how to keep your cryptocurrency taxes to a minimum, the easiest ways to file your taxes as a crypto investor, and some other essential things you need to know when trading cryptos.
But first, what does buying a cryptocurrency actually mean?
Platform
Fees
Promotions
Link
$0 Fees

Earn up to $250 in BTC bonus when you sign up and fund your new account.

Learn More
0.5% - 4.5% Other fees may apply.
Get $5 in Bitcoin when you complete your first trade.

Learn More
0.9% - 2% Other fees may apply.

No promotions at this time.
Learn More

0.5% - 3.99% 

$20 of BTC 

for new users after trading $100 or more within 30 days.

Learn More
What Happens After You Purchase Cryptocurrency
When you buy a cryptocurrency like Ethereum or Bitcoin, you're essentially buying a digital asset that you can then spend, sell for profit, or hold onto. These digital currencies are protected by cryptography, which is basically a unique coding that protects each individual coin and allows them to function.
Most are powered by decentralized networks of computers known as a blockchain.
The blockchain serves as a digital ledger that records every transaction on the network infinitely.  It makes it virtually impossible to counterfeit or double-spend cryptocurrencies, because each has its very own unique code.
Many, myself included, believe these virtual currencies will one day replace fiat currencies as the medium most transactions are done with. Crypto still has a ton of hurdles to jump over before it can be that widely used, but it looks like it's only a matter of time before cryptos may become a legitimate form of payment worldwide.
No one truly knows when that switch will happen and each investor has their own idea of how crypto will fare over the coming years.
Such speculation has led to the prices of cryptocurrencies rising tremendously and then falling rapidly.
A single Bitcoin was only worth about $200 in 2016, but the price almost broke the $60,000 mark in 2021. And, as I'm writing this, Bitcoin is currently trading at around $34,000 per coin.
The two main strategies commonly used by cryptocurrency investors are:
Buy, Sell: This strategy is equally common with traditional investments like stocks. It involves buying cryptos when prices are low and selling for a profit
Hold: This is arguably the easiest and most profitable way to invest in cryptocurrencies. You find a coin you believe in, buy a bunch, and hope prices go to the moon someday. Anyone who held on to virtually any cryptocurrency since 2016 has watched their investment grow significantly. I highly recommend this strategy for new cryptocurrency investors
If you're one of the many investors who cashed out big with cryptocurrencies, Uncle Sam says you owe him a cut of the action.
The IRS classifies cryptocurrencies as property, since they are intangible assets that can be owned by a person and they can appreciate in value. Classifying cryptos as property also makes it easier for the government to tax it.
Any profits made from your investments are subject to capital gains tax. Capital gains refers to the growth in value of an investment, and it is taxed when a person or corporation sells their holdings. The tax does not apply to investments you're still holding on to. It's only due when the investment is sold and you reap a profit.
Essential Things You Should Know About Cryptocurrency Taxes
Here are some important things you should know about how the IRS calculates cryptocurrency taxes:
1. Your yearly income affects your tax rate
Cryptocurrencies being classified as property doesn't mean you have to pay taxes on your investments every year, like you would with traditional properties. Taxes only apply when you choose to sell, and you make a profit – just as is the case with traditional stocks. These taxes are due, regardless of how small the amount of cryptocurrency sold is.
If you decide to hold on to your cryptos indefinitely, you do not owe any taxes regardless of how much the value of your holdings grows.
However, how long you hold on to your cryptocurrency investments does affect how much taxes you owe. If you've held on to your cryptos for more than a year, you'll have to pay long-term capital gains tax on any profits accrued.
Your annual income determines what your long-term capital gains tax rate will be. If you – assuming you're a single filer – make less than $40,000 per year, you don't have to pay any tax on your profits. An annual income of more than $40,000 but less than $441,450 gets you a 15% tax rate while earning more than $441,450 gets you a 20% rate.
Self-employed people like myself have an easier time regulating what their yearly income ends up being, so take advantage of this rule.
Purchase that expensive marketing seminar you've heard positive things about at the end of the year, hire a web developer to improve your website, or purchase a new property for your business. Any business expense that benefits you in the long-run and lowers your total income for the year works.
If you have only held on to your cryptocurrency investment for less than a year, you'll be taxed at your regular income tax rate. In other words, you pay less taxes when you hold on to cryptocurrency investments for more than a year.
2. Loses can be deducted
Cryptocurrency markets have some similarities with traditional stock markets. Some traders are winners, while others are losers. Regardless of how diligent you are about your cryptocurrency investments, some of the choices you make will end up costing you money.
Fortunately, the IRS allows you to use your losses to lower your taxable income by up to $3,000. Loses bigger than that can be carried over to subsequent years.
3. You still owe taxes if you spend cryptocurrencies
Paying for goods and services with cryptocurrencies is the same as selling a cryptocurrency as far as the IRS is concerned. Many manufacturers, retailers, and services providers now accept cryptocurrencies, but that won't help you to avoid taxes.
Any increase in value from the time you purchased the cryptocurrency and the time you used it to pay for something is taxable.
For example, let's say you bought a Bitcoin for $2,000 in 2018 and used it to order a Tesla Cybertruck when its value reached $58,000. The $56,000 profit your investment netted you is taxable. Taxes paid on your vehicle purchase do not negate that.
The only way you wouldn't have to pay taxes would be if you made less than $40,000 and owned the crypto for more than a year, as we discussed earlier.
4. All cryptocurrencies made by mining or received as payments are taxable
Cryptocurrency miners have an additional tax burden since the IRS views these virtual currencies as property. That means any cryptos acquired by mining are immediately taxable. The same goes for any cryptocurrencies received as a payment for goods and services or part of a promotion.
Taxes are owed on cryptocurrencies that fall under any of these categories, based on their value on the day they are received. You're taxed at your regular income tax rate.
Holding these cryptocurrencies does not absolve you of any taxes owed. If the value of the cryptocurrency increases and you cash out for a profit, you owe capital gains tax on the profit. Likewise, losses can be used to lower your taxable income.
I don't have much experience with mining, but I plan to take advantage of these laws since I get to write off all the equipment I purchase.
Filing Taxes for Your Cryptocurrency Investments
The IRS recently claimed cryptocurrency profits are significantly being underreported, and you can expect them to come after the lost revenue sooner rather than later. Simple things you can do to make it easier to track and pay taxes on any profits you make include:
1. Keep track of all transactions
It's impossible to overstate how important it is to keep good records of any cryptocurrency purchases or sales you make each year. Records of cryptos received as payment or earned through mining should also be saved. Also, track any transfer and trading fees you incur since that can be deducted from your total profits.
You don't want to ever get behind with your record-keeping since many cryptocurrency investors make thousands of trades each year on multiple platforms.
There's no question about it; keeping track of cryptocurrency investments creates unique record-keeping challenges, so you should consider hiring a professional to help you with bookkeeping if the volume of your trades justifies it. Don't worry, you'll be able to deduct their fee from your taxable income from cryptocurrencies.
If you don't trade a large enough volume of cryptocurrencies to justify hiring a professional, try doing most of your trades on exchanges like Coinbase. These firms keep detailed records of all your transactions, making it easier to calculate profits or losses.
Bookkeeping software can also help with record-keeping, and some even scrape the blockchain and pull up all the transactions associated with any wallet within a given tax year.
Cointracker and Koinly are excellent applications that can be used to connect to your wallets or exchanges and used to track your transactions.
2. Use the proper tax forms
There are different tax forms for the different types of cryptocurrency investors. These are:
Form 8949: This form records all of your cryptocurrency purchases and sales as an investor. It collects the volume of coins you purchased, records their value when they were bought, and their value when sold
Schedule D: This form is used to summarize your total capital gains and losses from all of your investments, including cryptocurrencies
Schedule C: This is the form you use if you received cryptocurrencies from mining. The form requires you to select if you mine as a business or hobby, which affects your tax rate. Mining cryptocurrencies as a business means you also owe a self-employment tax
Schedule 1: This is the form you feel out if you put down your crypto mining activities as a hobby. It limits what you can claim as a deduction, but you don't have to worry about the self-employment tax
3. File your taxes
Cryptocurrency taxes are complicated enough on their own. You don't want to add the complication of worrying about late fees and other penalties due to not filing your taxes on time or forgetting to declare your cryptocurrency earnings.
Use the records you've kept all year long and hire a professional to help you with the process if you have made significant profits.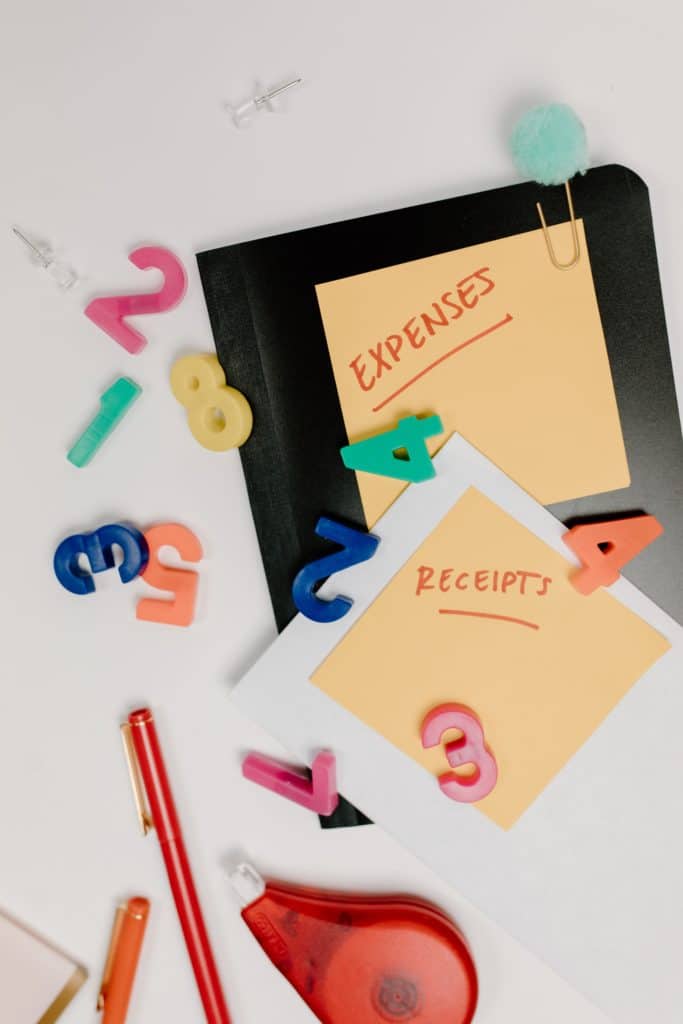 Keeping Your Cryptocurrency Taxes to a Minimum
Now that we've covered what your cryptocurrency tax responsibilities are, let's go over some of the things you can do to lower your tax bill:
1. Use long-term trading strategies
Holding cryptocurrencies for longer than a year allows you to qualify for long-term capital gains tax rate, which is lower than the short-term rate (calculated at your income tax rate.) People who make less than $40,000 per year don't have to pay any taxes on their cryptocurrency holdings.
The highest rate you might have to pay on long-term capital gains is 20%, while income tax rates can be as high as 37%.
In other words, using trading strategies that allow you to hold on to your investment for at least a year can cut your tax bill in half.
2. Lower your taxable income with losses
As is the case with any investment you make, always claim any losses you had during the year if you netted a profit. For example, if you made $5,000 with Bitcoin but lost $5,000 on Dogecoin, you don't owe any taxes since your net profit is zero.
You can also use losses from other investments to help lower your total taxable capital gains income.
3. Time crypto sales with favorable income tax rates
Your yearly income affects your long-term capital gains tax rate. You pay nothing if you make less than $40,000 yearly, 15% if you make between $40,000 and $441,450, and anything more than that gets you a 20% capital gains tax rate.
Keep that in mind if your income is about to significantly go up or down. The lower your income is when you sell your holdings and make a profit, the less taxes you have to pay.
Planning to take time off work and go back to school? You should probably wait until your income drops before selling any cryptos you have. Retiring from your high-paying job soon? Better to sell when you're in a lower income bracket.
4. Track all mining expenses
Don't let the naysayers fool you; mining cryptocurrencies can be profitable, especially when you're savvy enough to deduct all your expenses. The cost of miners, internet access, electricity, and any other expenditures you incur while engaged in mining activities are all deductible, even if you categorize your mining endeavor as a hobby.
5. Invest through a retirement plan
That's right, you can invest in cryptocurrencies through a retirement plan like a Roth or traditional IRA. This allows you to defer and, in some cases, avoid capital gains taxes on your investment. You'll need to open a self-directed IRA with a firm that offers cryptocurrency investments to do this.
6. Donate
You can also lower your taxable crypto profits by donating some of your cryptocurrencies to charities and causes you believe in. Your donations get you a deduction that is worth the value of your holdings, including any profits.
Expect the IRS to Come Down Hard in the Future
Cryptocurrencies have only been mainstream for a few years. Governments worldwide are still trying to figure out how to regulate and tax these virtual currencies.
Given the current cryptocurrency tax laws, long-term strategies that involve you holding on to investments for over a year get you the lowest tax rates. Short-term investments are still profitable since your profits are taxed at your regular income rate.
What is clear is the Wild West days of cryptocurrencies are coming to an end. Now is the time to start keeping detailed records so you can figure out how much you owe in tax at the end of each year.