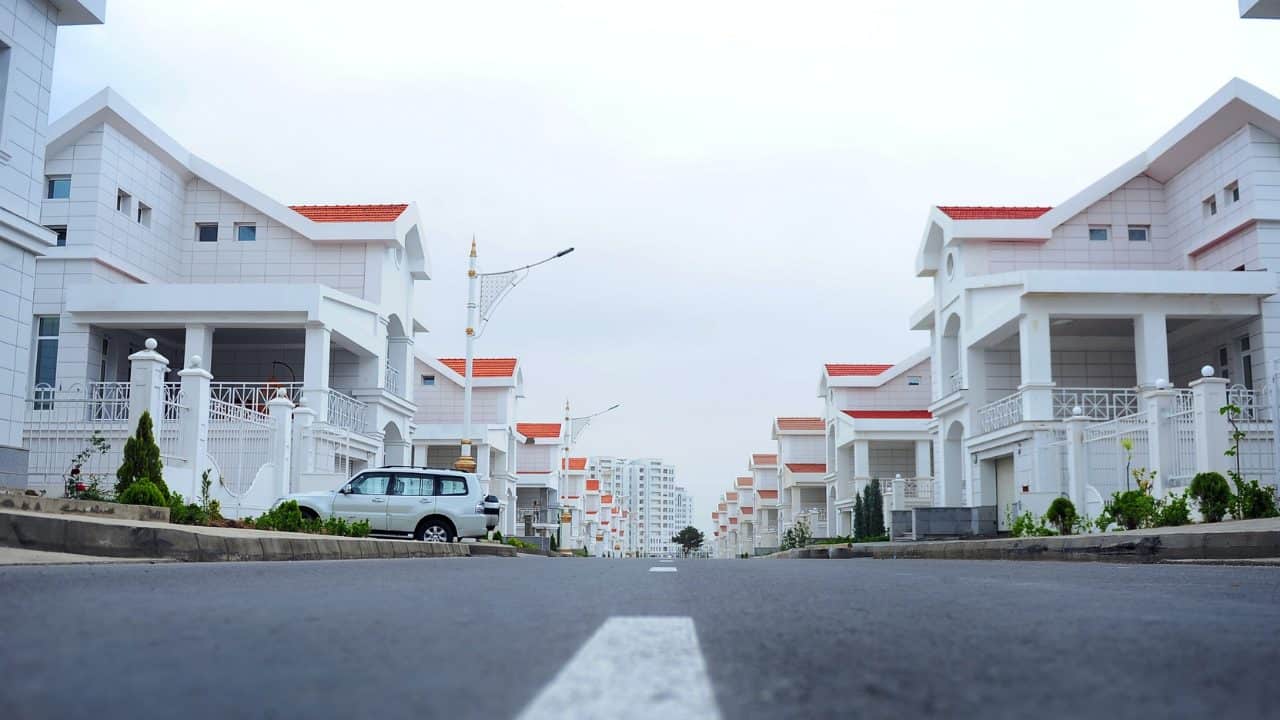 Disclaimer
We only endorse products that we truly believe in. Some of the links below may earn us some extra guac at no additional cost to you. Please pass the chips & thank you for feeding our habit.
Real estate is an appealing asset class for new investors. It's easier to wrap your brain around a rental house than it is to understand the nuances of stock analysis or cryptocurrency.
Although real estate sounds like a simple investment, it has a lot of moving parts and behind-the-scenes work that other investments don't have. I usually spend a few hours a year and zero dollars to rebalance my stock portfolio.
For my rental house, on the other hand, I've spent dozens of hours over the last three years cleaning, demolishing, painting, and coordinating with repair contractors, real estate agents, and tenants to keep things running.
However, even after all the cash, sweat, and tears I've put in, I stand to make more money from my real estate investment than any other asset I've owned—including my TSLA stock.
In this article, we'll unpack the pros and cons of becoming a landlord, compare how real estate stacks up against other investment opportunities, and explore what type of real estate is best suited to what kind of investment portfolio.
(If you're ready to leap into real estate investing, you can skip on to our article on the nuts and bolts of how to become a landlord.)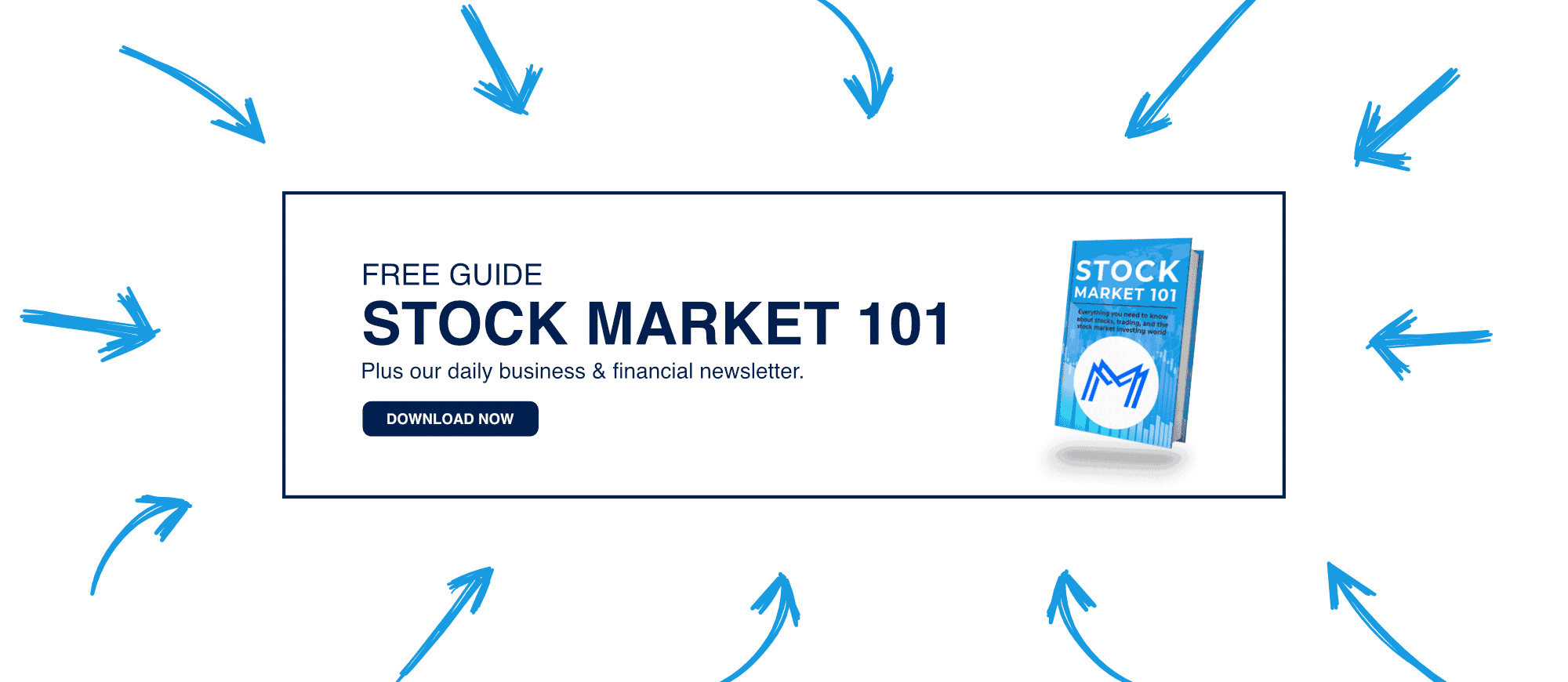 How does Real Estate Compare to Other Types of Investing?
There are so many choices in modern investing that it can be difficult to determine which asset class(es) will work best in your portfolio. Let's explore how real estate stacks up against a few other common asset classes.
Real Estate vs. Cryptocurrency
I can't think of an asset class more opposite of real estate than cryptocurrency. It's an unregulated, digital currency that uses a secure, decentralized technology known as blockchain. It can be "mined" using powerful computers that solve complex algorithms.
Crypto has no tangible thing to justify its value or back it up. Its price is based on speculation and general consensus by crypto owners. It's also highly liquid, meaning it can be traded anytime the exchanges are open.
Real estate, on the other hand, has tangible, real-world things (land, buildings, pipelines, etc.) backing up its value. And as the old saying goes, God's not making any more land. Its price is based on the location and condition of each property.
Real estate is also illiquid — you'll have a hard time offloading an underperforming real estate asset overnight.
Both classes have the potential for high returns, though crypto is considered more speculative than real estate. Real estate and cryptocurrency both appeal to people with a high tolerance for risk.
Real Estate vs. Stocks
Stocks and real estate have a lot in common — both have historically given great returns, and both are well suited to investors that can stomach higher risks for higher rewards. But there are a couple of key differences.
Like cryptocurrency, stocks are highly liquid whereas real estate is not. Also, most stock purchases and sales are free if you have an investing app like Webull or M1 Finance. Selling real estate, on the other hand, can be incredibly expensive as it involves paying a real estate agent commissions and potentially closing costs.
On the bright side, however, this lack of liquidity keeps you from panic selling your real estate like you can with stocks during a market crash.
Unlike with stocks, in real estate, your actions have an impact on your returns. As a shareholder of a stock, there isn't much you can do to influence the price of the stocks you hold. But as a landlord, you can make repairs, update fixtures, and raise rents to get better returns from your property.
Stocks are much easier to diversify than real estate (unless you invest in a REIT like Fundrise — more on that later) since you can buy multiple shares of a variety of stocks for the price of one single-family home.
If you like the set-it-and-forget-it style of investing, buying a diverse crop of stocks in an ETF or a mutual fund as a great way to get high returns without all the work involved in landlording.
However, if you're not afraid of putting in a little elbow grease, real estate investments have the potential to outpace stock returns.
Real Estate vs. Gold and Other Commodities
Commodities are held as investments to preserve the value of the investor's money. Some of the most common ones are gold, crude oil, and base metals.
Cash tends to lose value over time, but these commodities are things people always need and value.
For instance, if your grandpa had $50 stashed in his sock drawer in 1960, that would have bought him a new suit. Today, that will only buy him and grandma dinner out. (Maybe.) The purchasing power of the $50 was eroded by inflation.
The value of gold tends to keep pace with inflation. So if grandpa had stuck a bar of gold in the sock drawer instead, he might still be able to get some studly duds instead of just chicken parmesan.
However, a bar of gold sitting in a drawer or safety deposit box doesn't give you any returns; it just doesn't lose value. Real estate rentals will create wealth in the form of rental payments and paying down the mortgage (giving you more ownership of the property).
On top of that, real estate generally matches or exceeds the rate of inflation.
While the political or economic climate can make commodities go sharply up or down, they are generally conservative investments with low returns, whereas real estate has higher risk but a higher potential for reward.
Bonds
Bonds are essentially a loan to a government (state, federal, or local) or a corporation, but they trade on an exchange or through a broker. They are much less volatile (they don't go as wildly up or down in value) and less risky than stocks, and they give more modest returns.
Bonds are considered liquid assets because you can sell them fairly easily.
Like gold, the purpose of holding bonds in a portfolio is to preserve capital, not necessarily to grow your money. Many financial planners advise holding a portion of your portfolio in bonds for this reason.
However, if you're looking for high single-digit or even double-digit returns, real estate is a much better bet than bonds.
Types of Real Estate Investing
When most people think of landlords, they picture the guy that comes banging on the door asking for the rent every month. But truth be told, there are multiple types of real estate investing, not all of which involve hunting down rent checks.
Here are some of the most common types.
Single-Family Houses
This is one of the most common and accessible types of real estate investment — just a house that you own that you rent out to someone else.
Many landlords (including me) start out this way. My husband and I purchased a farm with a house on it with the intent to fix it up and live the homestead life. To make a long story short, that didn't work out and we moved across the country to take another job.
We couldn't sell the property at the time, so we rented out the house and became accidental landlords.
Multi-Family Housing
This includes any dwelling that has multiple units, from a duplex to a 100-door apartment complex. You can do this by purchasing apartments and renting all of them out, or a modified version known as "house hacking" in which you buy a multi-unit property, live in one, and rent out the other(s).
This is a great option for dipping your toe into real estate, especially since you can still use a first-time homebuyer mortgage for a multi-unit property as long as it's your primary residence.
Flipping
Made popular by several HGTV shows, flipping involves buying a property that needs repairs, fixing it up (either yourself or hiring out the work), then selling the property for a profit.
In order to make flipping profitable, you'll need solid knowledge of home repairs so you can make accurate estimations of how much the renovations will cost.
REITs
Real estate investment trusts (REITs) are professionally managed conglomerations of real estate investments.
They operate in a similar fashion to mutual funds (a group of stocks that trades as a single entity) in that you can buy a share of a REIT and profit from the enterprise — all without the worries of direct landlording.
Land
It is possible to buy raw, unimproved land as a real estate investment as well. Some people flip land by improving and reselling it, while others buy it with the hope that it will increase in value with time and surrounding development.
Like flipping, investing in land requires intimate industry knowledge in order to analyze whether a deal is worth it or not.

What are the Pros and Cons of Becoming a Landlord?
Of all the types and styles of real estate investing, probably the most common one you hear about is becoming a landlord of a single-family or small multi-family property. It offers a high degree of control for the investor, as well as a high potential for profit.
I've been a landlord for the last three years, and I'd describe it as a rollercoaster — it has exhilarating highs, devastating lows, and a lot of jostling around in between.
There are some compelling pros and serious cons to becoming a landlord, and real estate investing certainly isn't for everyone. Let's dive into what makes landlording so appealing, as well as what will make you think twice about it.
Pros of Being a Landlord
1. Different ways to profit. Real estate is unique in that it has multiple income streams baked in: cash flow from rental payments, appreciation (land tends to gain value over time), and equity (paying off your mortgage).
2. Ability to use leverage (debt). You can invest in real estate using mostly OPM — other people's money.
The ability to use leverage (debt) to buy real estate magnifies the returns you get. For example, if I buy $100,000 worth of stock and it gains its historical average of 7.5% interest in a year, I get $7,500 for my investment.
But if I buy a $100,000 property with a mortgage instead, I only have to put about $20,000 down. So if my property appreciates just 3%, my investment gains me $3,000, which is 15% of my $20,000 investment—double what I'd make in the stock market.
What's more, leverage reduces the upfront price tag on real estate investments, so you can access bigger deals than you could pay for out of pocket.
3. Returns. There's a reason many millionaires and billionaires got to their high net worth through real estate. The supercharged combination of cash flow, appreciation, and equity plus the magnification of returns through leverage translates to returns that the stock market just can't match.
Heck, even if you don't become a landlord yourself and just invest in a real estate investment trust or REIT (more on that below), you'll likely make more in real estate than in stocks over the long haul thanks to real estate's unique advantages.
4. Favorable tax treatment. As a real estate investor, you own a landlording business, so you can take several business deductions to reduce your taxable income. You can also deduct a certain amount for depreciation (wear and tear on your property) from your taxes. These are just a few of the tax breaks real estate owners enjoy.
5. Accessible to individuals. No need to be a hedge fund manager or a cryptocurrency expert to become a landlord. Some self-education, persistence, good systems, and cash for a down payment are all you need. In fact, most landlords are average people like you and me — the average landlord only has three units, and 40% of landlords have a total property value of less than $200,000.
6. Passive income. With a well-built team that includes property managers, contractors, real estate agents, and handymen, you can outsource much of the work that real estate requires, transforming your landlording business into a source of passive income.
Cons of Being a Landlord
1. Being on-call 24/7. If you're managing your properties yourself (and you probably will in the beginning), you're the go-to person for every toilet malfunction, lockout, and leaky roof — day, night, and holidays. I can personally tell you that there's nothing quite like sitting down to a cup of cocoa on a quiet, wintry evening only to be interrupted by a tenant's furnace crisis.
2. Nonpaying/destructive/demanding tenants. I can still remember the sick feeling in my gut as I called a lawyer to defend me against a pair of tenants that were threatening to sue. I knew they had no decent case against me, but it made me physically ill until we got the matter resolved. My story isn't unique — every landlord has a few horrific tales of concrete poured down toilet drains or holes punched in walls or passive-aggressive tenants that took every lightbulb on their way out the door. Ornery, non-paying, or destructive tenants are a big reason people hesitate to become landlords.
3. Tenant-friendly laws. Once you get terrible tenants, they can be tough to get rid of. To evict a non-paying tenant can take months and cost you thousands of dollars in attorney fees and lost rent.
4. Expenses/repairs. Unexpected expenses can wipe out your real estate returns pretty quickly, even with insurance. An oil leak from my tenant's furnace and the accompanying demolition of the ruined basement floor completely annihilated my emergency fund overnight. And insurance didn't cover the losses. If you want to become a landlord, start with a beefy emergency fund. Just like your personal emergency fund, shoot for three to six months of expenses per door, plus more if your property is older like mine.
5. Illiquid asset. If you need to get your money out of stocks or cryptocurrency, even if the market's in a downturn you can still sell your assets and get your cash back. That's not the case in a real estate investment. It can take months or even years to sell a losing real estate purchase, and you have to cover the costs of selling as well.
Can I Invest in Real Estate without Becoming a Landlord?
Absolutely. Real estate is a stellar asset class, but not everyone can or wants to deal with 2 a.m. calls from tenants or rekeying the locks every few months.
If you're looking for a low-risk, hands-off way to invest in real estate, REITs are a great way to go. In a REIT, professional property management companies care for multiple properties in multiple locations (often across multiple real estate types).
They fix all the toilets and collect all the rents, and they still give you returns via rent and appreciation.
REITs used to only be accessible to high-dollar investors, but these days, there are several REITs that are traded on the New York Stock Exchange.
There are also several apps like Fundrise that allow you to invest in REITs. Fundrise has a much lower investment minimum ($1,000) than you'd need to get a property of your own. Your account automatically reinvests the dividends you receive, which helps your portfolio grow over time. And they'll never call you at 2 a.m.
Is Real Estate Investing for Me?
If you've read this far and are still wondering whether or not to dive into real estate investing, ask yourself the following questions.
1. Am I comfortable with risk? Real estate involves a fair amount of risk. If you can ride out a rough few months or more without panicking about your investments, you're a good candidate for real estate investing. If the thought of losing money or a property sitting vacant gives you ulcers, you might do better with a more conservative asset class.
2. Am I financially stable? Our real estate investment has wiped out our emergency fund—twice. And while it was painful both times, I shudder to think of what life would have been like without that money to cushion the blows. If you don't have enough cash to cover a major system breakdown (i.e., plumbing, electrical, furnace), it's best to hold off on making major real estate investments until you do.
3. Do I like to be hands-on with my investments? I personally get a thrill out of surfing the internet for my next real estate purchase, and I don't mind giving my paintbrush and impact wrench a workout if it means I'll have a tenant paying down my mortgage. But that's not everybody. Some people don't have the time or inclination for the analysis and sweat equity involved in real estate and may be better suited to other asset classes.
If you've answered yes to all of the above questions and are ready for more nitty-gritty details on becoming a landlord and snagging your first rental property, check out our guide on how to become a landlord.
And if you answered no, don't think you have to write off real estate investing entirely. REITs like Fundrise were made for people just like you — those who want the diversity and returns afforded by real estate but who don't want to swing a hammer or chase overdue rent checks.

The Bottom Line
As an investor, the world is your oyster. There are so many investment options out there, and there's something for everybody. If you're risk-averse and just want to make sure you don't lose your cash, investing in bonds and commodities like gold is a good bet to preserve your capital against the batterings of inflation.
If you're the set-it-and-forget-it type, there are stocks, ETFs, and REITs that you choose once and let them ride for six months or more before you have to look at them again. If you're gutsy with a mind for analysis, speculative assets like cryptocurrencies and small-cap stocks will give you the thrills you seek.
But if you want better-than-average returns and you aren't afraid of a little elbow grease, real estate is the asset class for you.
The advantages of monthly cash flow, tax breaks, appreciation, the ability to use a mortgage—and have the tenant pay for it—make real estate one of the best investments out there.
Even if you don't want to own your own property, you can still take advantage of all the benefits real estate has to offer through REITs.
Like any investment, owning real estate comes with risks. Bad tenants, an economic slump, or a leaky pipe can tank your real estate investment as fast as a bad news day can sink a stock. But if you've done your homework and have a good emergency fund in place to weather the storms, real estate has some of the best returns available over the long run.