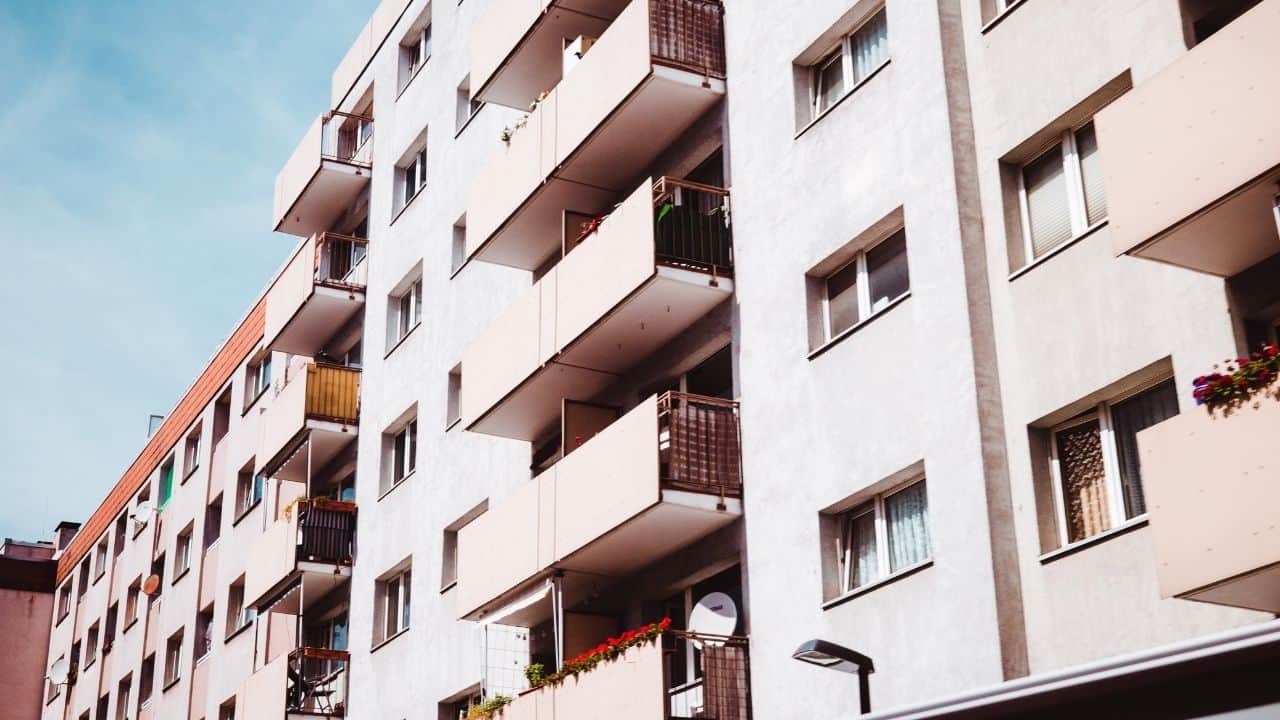 Disclaimer
We only endorse products that we truly believe in. Some of the links below may earn us some extra guac at no additional cost to you. Please pass the chips & thank you for feeding our habit.
Real estate used to be exclusively for investors who could afford the massive down payments, closing costs, and maintenance work on individual income properties. As technology develops, we are starting to see that real estate is becoming easier to invest in with the advent of apps like Fundrise and Cadre. Which of these two popular platforms is the better fit for your investment style: Fundrise vs Cadre? 
Fundrise is great for non-accredited investors who have a smaller amount of liquid funds to invest in real estate, requiring account minimums of just $10. Cadre is only open to accredited investors who can invest $25,000 upfront. Both have transparent and low fees, but Cadre boasts higher returns. 
If you are thinking about getting involved in real estate investments, here is the breakdown of what you can expect with each of these platforms.
Platform
Minimum Investment
Fees
Link
$10
1% Fee
Other fees may apply
Learn More
$1,000
2% Fee
Other fees may apply
Learn More
$25,000
0.5% - 2.5% Fee
Other fees may apply
Learn More
Fundrise vs Cadre: Full Comparison
Both Fundrise and Cadre are great platforms that investors can use to maximize their return on investment and start dabbling in the real estate market. Both have been on the real estate scene for a few years with the inception of Fundrise in 2010 and Cadre in 2014. 
While this may sound like they are relative newcomers to this investment trend, they do have historical annual returns that will make investors think twice when compared to the returns often seen on other assets. Their investment returns range from 7 percent to a whopping 18 percent.
| | Fundrise | Cadre |
| --- | --- | --- |
| Types Of Investments | Real Estate | Commercial Real Estate |
| Fees | 1% annually | 1.5% annual management fee and 0.25% administration fee |
| Minimum Investment | $10 | $25,000 |
| Liquidity | Liquid but charges 1% for early withdrawal | No early withdrawals |
| Investor Status | Open to non-accredited investors | Only available to accredited investors |
| Learn More | | |
There are some significant differences between the two platforms though. Fundrise caters more to new investors and non-accredited investors who need a lower investment to get started. On the other hand, Cadre is more geared toward accredited investors who have lots of spare cash to invest in real estate.
Fundrise Pros and Cons
Fundrise is a great platform for real estate investors who are just getting started. They offer an array of benefits that investors will want to capitalize on when growing their portfolio, beginning with a low minimum investment of just $10. 
Investors who are just interested in dabbling in the real estate market may prefer Fundrise to Cadre for its lower investment minimums. However, there are some benefits to investing more money including the possibility of opening a self-directed IRA.
Another benefit of utilizing Fundrise over Cadre is that it is open to all investors. While accredited investors are welcome to invest in the Fundrise platform, it is not a requirement. Those who have lower incomes that don't meet the criteria to become an accredited investor can still get involved with real estate. 
Other benefits of Fundrise include: 
Low fees (0.85% asset management fee and 0.15% advisory fee)

Ability to choose between 4 investment portfolios

Easy-to-use platform

Great customer support available through the week
Fundrise: What To Watch Out For
Of course, not everything about Fundrise is excellent. There are a few major disadvantages to the platform as well. For example, they haven't had the greatest returns when compared to historical data from Cadre. Between 2017 and the third quarter of 2021, the annual return ranged from just 7.31 percent to 16.11 percent. 
There can also be some confusion surrounding fees. While the 1 percent fees are relatively easy to understand and account for, some properties will require additional expenses that are only to be found in the offering circular, so investors must be sure to read the fine print carefully before making an investment decision.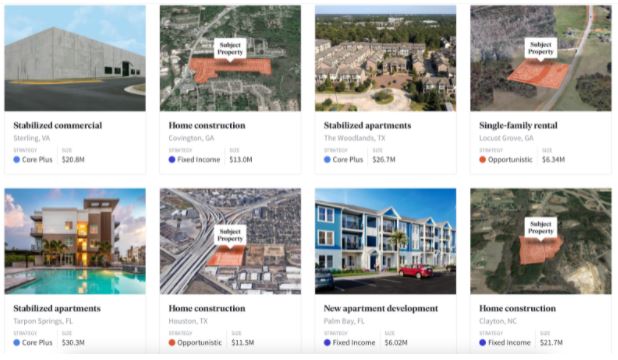 Check out our full Fundrise review for additional information.
An Overview Of Cadre
Cadre is a great platform for a more experienced investor who wants to expand their investment portfolio to include real estate. They feature one of the highest historical returns in the industry at 18.2 percent annually since its inception in 2014, trumping even that offered by Fundrise.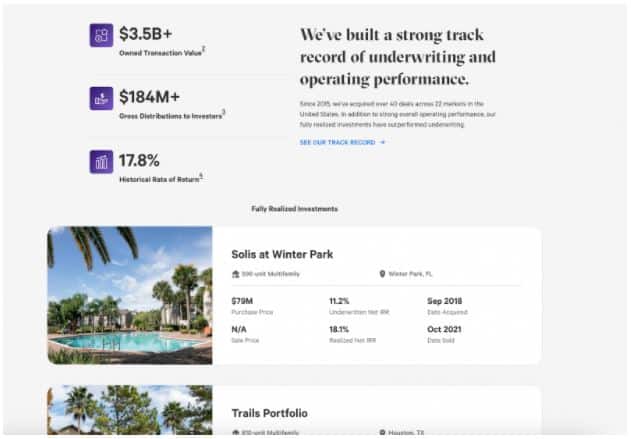 Cadre Features
Along with their historical performance, there are other benefits to using the Cadre system. One of which is the ability to liquidate your assets earlier than planned. Cadre has its own secondary market where investors can unload assets before their six- to eight-year maturity date. Investors will want to keep in mind that there are no guarantees that a buyer will be found. 
This platform also allows investors to select individual deals through their Deal-by-Deal program (requires a $50,000 minimum investment). An investor who is picky about how their money is invested will love being able to review each deal that comes their way. 
Cadre: Not For Newbies
While Fundrise is easy for new investors to get involved due to its low account minimums and requirements, Cadre is definitely going to be for a more seasoned investor. To start, they have a rather high minimum investment of $25,000. By itself, this would exclude many people from their investment platform.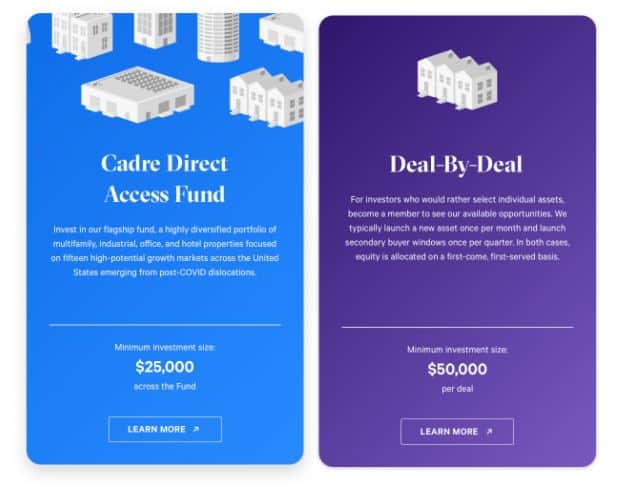 They also have a couple of fees that investors will want to take note of before investing: 
1% of gross investment upfront per transaction

1.5% of net asset value as an annual management fee
Another disadvantage to the Cadre platform is that it is only to be used for accredited investors, another limitation not seen with Fundrise.
Fundrise VS Cadre: Which Is Right For You? 
When it comes down to it, both Fundrise and Cadre are excellent investment opportunities for the right individual. Fundrise is slightly more accessible, requiring just $10 to Cadre's minimum investment of $25,000. They also do not require their investors to be accredited, something that really makes them stand out in the industry. 
On the other hand, Cadre does give investors a lot more freedom to dictate where their funds will go and how they will be invested. If you are an accredited investor who has a spare $25,000 in your bank account, it is a great platform to use. 
Overall, you will need to be realistic about what you can afford to invest. While Cadre has some stunning historical returns, you may not be able to afford to get started with them any time soon. Fundrise is the clear winner between these two platforms when it comes to accessibility, but you can really benefit from either platform if you can afford to invest in Cadre.