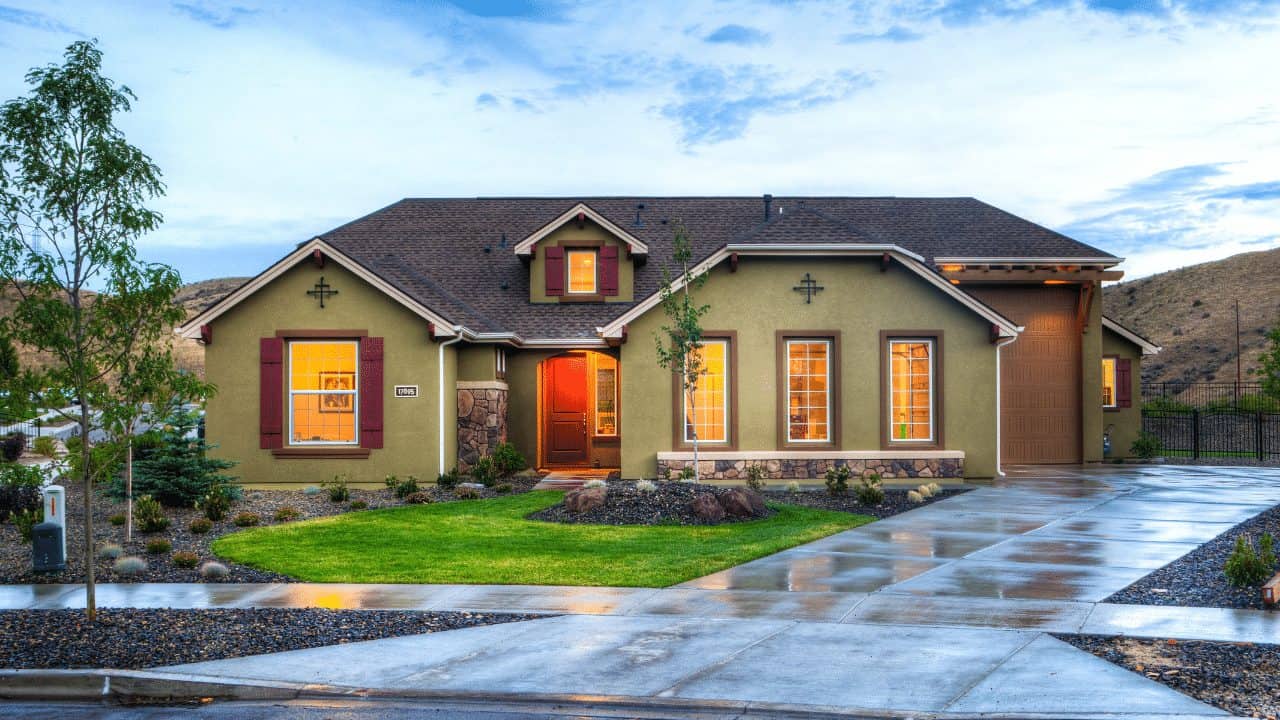 Disclaimer
We only endorse products that we truly believe in. Some of the links below may earn us some extra guac at no additional cost to you. Please pass the chips & thank you for feeding our habit.
Find out how to find the lowest interest rates for your mortgage refinancing – and then learn how to lower it even more!
When it comes to mortgage refinancing, interest rates have a direct impact on the size of your monthly payments and on how much you'll pay for your home over time.
With interest rates at a historic low, do you need to look for ways to lower them?
You bet!
If you can find a way to lower your mortgage by a fraction of a percent, it could save you ten thousand dollars or more on the overall cost of your home.
Compare mortgage refinancing rates in three minutes on Credible. Try Credible now
For example, you could save between $10,000 – $100,000 over the lifetime of a $200,000 mortgage by simply lowering your interest rates by .25% – 2.00%. 
While the final savings depends on several factors, such as how much you've already paid into your home and what type of mortgage loan you get, one thing remains consistent for everyone:
A tiny reduction in interest rates can equal significant savings for your family.
In this article, we show you how to lower your mortgage refinance rates and fees in three easy steps:
Evaluate Your Current Potential

Improve Your Credit Rating And DTI

Negotiate Fees And Expenses
With the right approach, you can save $10,000 – $100,000 (or more) on your next mortgage refinance.
Evaluate Your Current Mortgage Refinancing Potential
Before you make any moves to lower your interest rate, begin by finding out what it would cost to refinance today. 
This research will give you a comparison point to project from and look back on as you go through the process.
Take Three Minutes To Compare Legitimate Quotes From Several Lenders
Calling individual lenders for mortgage refinancing rates is time-consuming and often requires that you share personal information with several sources.
It can also leave you vulnerable to pushy sales calls and hard-sell tactics that make the entire process unpleasant.
Instead of hassling with various lenders or inputting personal information on shady-looking websites, try visiting Credible.
With Credible, you can get straight to the most up-to-date interest rates from vetted lenders in your area within minutes.
Compare mortgage refinancing rates on Credible now>>>
It takes less than three minutes to get a list of personalized quotes from several lenders. Next, you'll check for the best quote and compare it to today's lowest interest rates.
Compare Your Best Offer To Today's Lowest Interest Rates
Once you've compared rates from several lenders, find out how your interest rates compare to today's lowest available rates.
You can access today's lowest mortgage interest rate by visiting the Economic Research Department of the Federal Reserve (mortgage rates section) online.
If your interest rates are higher than the lowest rates available, then continue reading to discover how you might get an even lower rate with a bit of effort.
Improve Your Credit Rating And Lower Your Debt To Income Ratio
If comparing quotes from several lenders didn't give you the low rates you hoped for, consider improving your credit score or debt-to-income ratio.
A low credit score can significantly affect your interest rates.
For example, if you have a bad credit score that bumps your interest rate up to 4.5% instead of 3.5%, that extra one percent can cost you more than $60,000 on a $300,000, 30-year fixed mortgage.
Most lenders (90%) use the FICO score to determine your risk and interest rates.
The best mortgage loan interest rates go to people with FICO scores of at least 740.
Here's a quick look at what your FICO score represents:
300 – 579  Very Poor Credit

580 – 669 Fair Credit

670 – 739 Good Credit

740 – 799 Very Good Credit

800 – 850 Exceptional Credit
Lowering your debt to income ratio (DTI) can also help you get better interest rates.
DTI is a metric that lenders use to determine how much of your income goes toward paying debt every month.
Keeping your DTI low (36% or less) can help you negotiate better interest rates.
Here's how to calculate your debt-to-income ratio:
Add up all your minimum monthly debt payments such as loans, child support, alimony, and credit cards. Do not include household utility bills or health and car insurance.

Divide your monthly debt by your gross income.

Move the decimal point two spaces to the right.
For example, if you gross $7,500 per month and your minimum monthly debt payments total $2,800.
Minimum monthly debt payments: $2,800
Gross monthly income: $7,500
Divide debt by income: $2,800 ÷ $7,500 = .3733
Move the decimal point to get your percentage = 37% DTI
In the example above, your DTI is close to what bankers consider "good," however, you're still over the limit to get the best rates.
In this case, you might want to consider paying off one of your debts or finding a way to raise your income so that your DTI drops by one percent.
Is It Worth Waiting To Refinance Your Mortgage?
If interest rates are at an all-time low (as in 2020), you'll want to weigh the benefits of improving your credit score versus refinancing immediately.
Experts project that mortgage interest rates could remain low throughout 2021, but there's no guarantee that you'll be able to secure the same low rates in six months.
To determine whether you should refinance now or take some time to improve your credit rating before you refinance, take a few minutes to do some research:
How much money could you save on a mortgage refinancing loan by improving your credit?

How long would it take to improve your credit?




For example, if it would take six months to raise your credit score, is the overall savings worth risking higher refinancing rates?

Are there any simple improvements that might raise your credit score quickly, such as removing incorrect information from your reports or paying off some bills that might improve your debt-to-income ratio?





Sometimes a few small improvements can bump your credit rating up a notch, potentially saving you thousands of dollars in interest on your loan.
Improving your credit score and debt-to-income ratio may help you save money when refinancing your mortgage, but you could also lose money if you wait too long to refinance.
Every situation is unique, so review yours in detail before making a final decision.
Negotiate Fees And Expenses
When considering mortgage refinancing interest rates, make sure to investigate the fees and costs involved before you choose a lender.
The average closing costs for a mortgage refinance cost about $5,000, depending on several factors that include your home's size and location.
If you have a steady income and good credit, you can probably negotiate with lenders to lower or drop the fees.
Some of the costs and fees you can negotiate include:
Mortgage points

are a way of paying your lender to lower your interest rates. If you have good credit, though, you may qualify for a lower rate without having to pay mortgage points to your lender.

Origination, processing, and underwriting fees

may be charged by your lender. These expenses pay for the work it takes to process, approve, and set up your loan. You can sometimes negotiate with the lender to waive these fees, especially if you let them know that you're considering another lender with the same low rates.

Appraisal fees

might be waived if the property has been recently appraised.

Title fees

can often be cut by up to 40% if you use the same title insurance company that titled your home when you originally purchased it.
Some lenders provide no-fee, no-cost mortgage refinancing. However, no-fee refinancing often means that the fees are written into the loan. This makes your loan costs more expensive since you pay interest on every dollar of your loan.
Before you agree to any loan, make sure you understand all the expenses involved and try to negotiate lower costs and fees to help you save money.
Compare prequalified mortgage refinancing rates from multiple lenders. Without affecting your credit score! Visit Credible today.
Getting The Lowest Mortgage Refinance Rates
Shopping around for the lowest interest rates on your mortgage refinance can save tens of thousands of dollars over the lifetime of your mortgage.
To get lower rates, compare offers from several lenders, and determine whether poor credit or DTI may be affecting your interest rates. Also, pay attention to the loan costs and try to negotiate the fees or have them waived.
*Advertisement from Credible Operations, Inc. NMLS 1681276, not available in all states. Click here for important information about Credible's licenses. Address: 320 Blackwell St. Ste 200, Durham, NC, 27701.
Keep Reading: