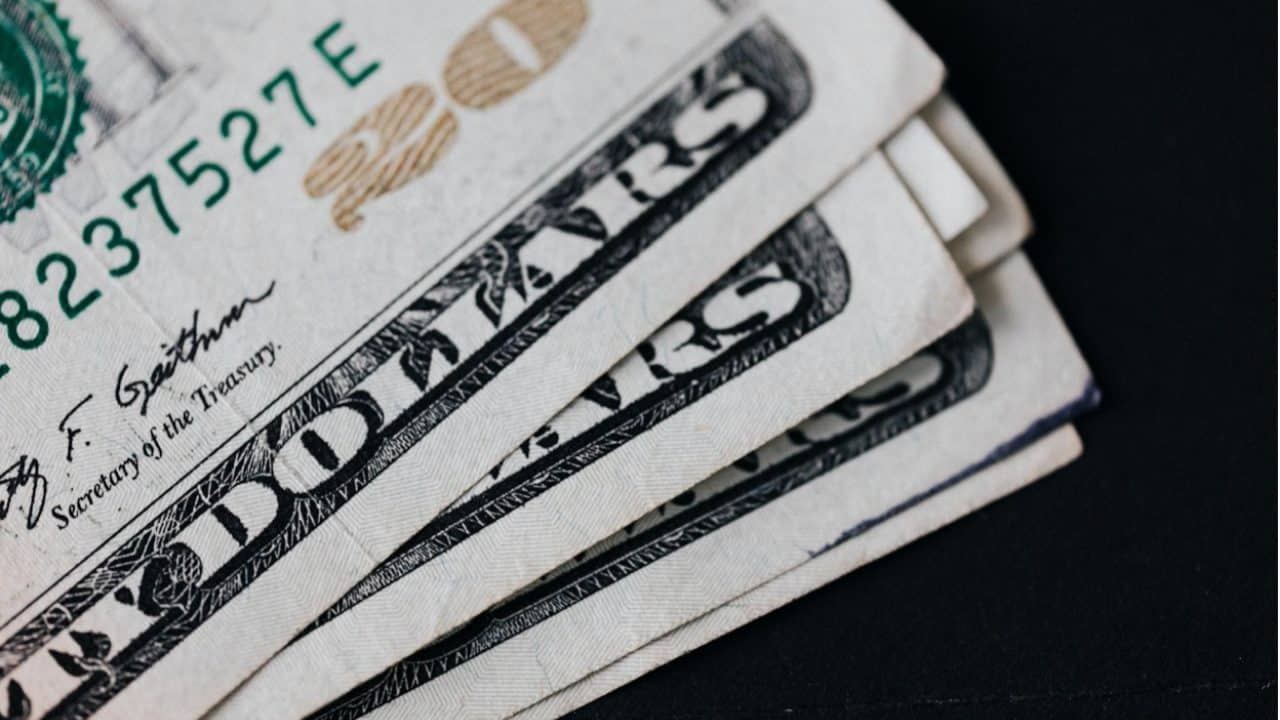 Disclaimer
We only endorse products that we truly believe in. Some of the links below may earn us some extra guac at no additional cost to you. Please pass the chips & thank you for feeding our habit.
When Bill Bengen, the financial planner who came up with the 4 Percent Rule for safe retirement withdrawals, was doing his research, he noticed two factors made a huge impact on the sustainability of a nest egg.
The first was, of course, market returns. The better the stock market did, the more money people earned, and the longer your retirement savings would last.
But the other, often ignored, variable was inflation. During years where inflation was low, retirees didn't have much to worry about because their living expenses barely changed. But during high-inflation years like 1974 and 1979-1981 when it was over 10 percent, that severely cut into the finances of someone living on a fixed income.
In this post, I'd like to talk about inflation and how it can affect your retirement plans. We'll go through why you need to be concerned and what you can do to prepare for it.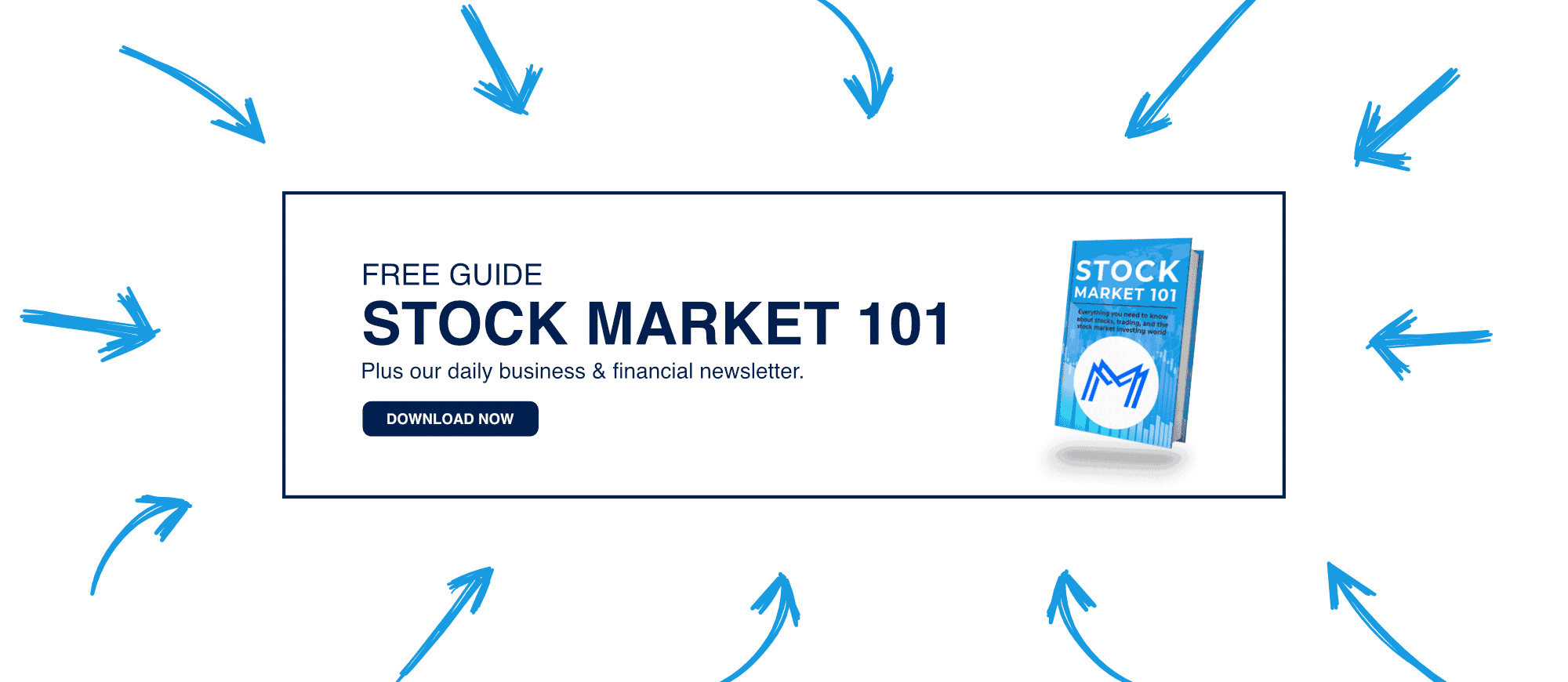 What is Inflation?
Most people know inflation as that annoying phenomenon of having to pay more for something than you did last year. I think about this every time I go out to any of my favorite restaurants. A plate that used to cost me $10 eventually became $12, then $15, and now $18 a few years later.
Of course, this isn't just happening with food. It happens to the price of everything:
Homes
Vehicles
Medical care
Energy / fuel
Commodities
Clothing
Entertainment
Etc.
The reason inflation rises & the price of everything oges up year after year is due in part to micro changes in our economy. If workers in one industry get a pay raise or a particular material to make an item become more scarce, a company now has to pay more in expenses than it did before.
This ultimately trickles down to the consumer, which means you now have to pay more to even the cost. And while there are a lot of factors that affect inflation, the one thing we know is that it will continue to rise every year.
Collectively, inflation is tracked by the government through a metric called CPI (consumer price index). By definition, CPI is the weighted average of a select basket of goods and services that the typical consumer would need. Primarily: transportation, food, and medical care.
One of the many jobs of the Federal Reserve is to make sure that these prices remain relatively stable and only increase at a modest pace. To keep prices in check, they'll use their powers of raising and lowering interest rates to influence inflation and the overall economy as needed.
What's the Problem with Inflation?
The danger with inflation is that it's slowly eroding the value of your money over time. The classic example is the person who hides their money under the mattress because they don't trust banks. (And yes, people actually still do this today.)
Someone who hides their money might think that they're being clever because they'll never gain or lose anything; their money always stays the same value. But the thing they're not realizing is that this is only the "face" or "nominal" value of the money – it's the number that's printed on the bill.
In reality, that money will buy them fewer things than it would have 10 or 20 years ago because of inflation. This is called the "real" value of money – it's the value after you deduct the negative effects of inflation.
I've encountered this first hand while trying to help my daughter look for an apartment. Units currently cost anywhere from $900 to $1,000 per month on average. Back when I was in college, $1,000 would cover nearly two months of rent.
The face value of money is still the same – $1,000 is still $1,000. But the real value of $1,000 is that it can basically buy about half of what it used to 20 years ago.
Why is Inflation so High in 2021?
If you were to look back at historical data, you'd find that the average rate of inflation over the past 100 years (1921-2021) is only 2.82 percent. Narrowing this down to only the last 50 years (1971-2021), the average increases to 3.89 percent. Therefore, you might say that 3 to 4 percent is a pretty "normal" rate of inflation.
Well, if you're like me and you've tried recently to shop for a car or buy wood from Home Depot in the last 6 months, then you've probably noticed that these items as well as many others have sky-rocketed. And that's not a coincidence.
According to a recent report from the Bureau of Labor and Statistics, the 12-month CPI of all items rose by 5.4 percent. Breaking this down, the most notable increases were:
45.2 percent for used cars and trucks
45.1 percent for gasoline
24.5 percent for energy (commodities and services)
So, what's going on? Why have prices risen so dramatically? As you can imagine, the COVID-19 pandemic has a lot to do with it.
1. Demand is Back!
For starters, when you look at the prices of things relative to what they were last year, the comparison is night and day. Every state was in some form of a lock-down, and that caused many businesses to close their doors and scale back.
This was particularly evident in the travel industry for airlines and hotels. I can remember getting emails from many of the major airlines with offers for flights as low as $50.
Now fast-forward to 2021 and businesses are booming again. People are shopping, eating out, and traveling just like they were before. That's resulted in higher prices – as much as 10 percent more for hotels and 24 percent more for airfare.
2. Re-Opening Means More Energy Consumption
This surge in demand is also one of the reasons why energy is so much more expensive. Stores need drivers to bring the goods. Offices need heating and cooling. Planes need fuel.
As multiple industries make their comeback, it's putting a strain on energy consumption. Hence, prices are soaring.
3. Manufacturing Shortages
The shutdowns that took place during the pandemic also created supply problems. This has become particularly evident with the manufacturing of new vehicles. A shortage in computer chips has stalled production and turned many car dealerships into empty lots.
As you can guess, with no new vehicles available, consumers are buying used cars at a higher rate than ever. And that's why they're going for top dollar.
4. COVID Relief Funds
Finally, since the beginning of the pandemic, Congress has approved roughly $4 trillion of relief. It doesn't take an academic to recognize that pumping this much money into the economy is bound to affect the value of a dollar.
In short, this is because as more money is printed, there's more opportunity for people to have money. With more people in the possession of money, the less a dollar is worth overall. It's no longer a rare thing is everyone has it!
Former U.S. Treasury Secretary Larry Summers was quoted on this issue as saying "There's a real possibility that within the year, we're going to be dealing with the most serious incipient inflation problem that we have faced in the last 40 years".
What Can the Fed Do About Inflation?
One way the government can try to curb inflation is through something called contractionary monetary policy. This is when they attempt to make it harder to spend money. When businesses can't buy things, prices drop, thus inflation goes down.
The Federal Reserve can do this by decreasing bond prices and increasing interest rates. A bond is basically something a loan that you give to the government, and in exchange, they will pay you back with interest every year. And while The Federal reserve can't actually make lenders set interest rates at a certain level, they can set the baseline for what they should be, and lenders typically follow The Fed's guidelines.
However, when they do, one of the immediate consequences is that the stock market will usually drop. Logically, this makes sense since businesses will be less likely to spend and try to hold back their money.
Throughout my adult life, I've witnessed this happen dozens of times. Before the Fed chairman makes his big, public announcement, you'll generally see the markets pull back in fear. Then, if rates do in fact increase, the markets almost always fall even further.
Another tool the government can use is to put higher reserve requirements on how much money banks need to keep on hand. The idea here is that the more they have to withhold, the less they can lend to consumers which will also reduce spending.
How Will Inflation Affect My Retirement Nest Egg?
For anyone thinking about retirement or getting close to their last day at work, inflation can be a real threat. Here are a few major areas of concern:
Decreased Purchasing Power
Like we mentioned earlier, one of the biggest dangers with inflation is that the money you're saving right now could have less purchasing power. That means it would effectively be worth less in the future than it is currently.
For example, imagine you came up with a retirement savings goal of $1 million when you were in your 20s and 30s. You work and save over the next 30 years to successfully reach that goal.
But then you retire and discover something unfortunate. Your $1 million might now only effectively buy $500,000 of the stuff you thought it would. This is because the price of literally everything has most likely doubled since you started saving: Gas, groceries, utilities, insurance, clothes, etc.
You might not believe me, but we can quickly validate this fact using the Rule of 72 (a helpful back-of-the-envelope calculation that tells you how long it will take for an investment to double in value). Remembering that the average rate of inflation for all items is roughly 3 to 4 percent, if we divide 72 by these values, then we'll know that it takes roughly 18 to 24 years for inflation to cause prices to double.
As someone in their early 40s, I can definitely attest that inflation is a very real thing. Just like in my earlier example about the apartment, rent has basically doubled since I was in college.
I can only imagine how scary that must feel to someone who's been retired for 20 to 30 years and trying to make their life savings last as long as possible.
Nest Egg Value Reduction
As we mentioned earlier, one of the ways that the Federal Reserve will fight back against inflation is to raise interest rates. But when they do it can cause the stock markets to go into a decline.
If you're like the typical American who has most of their 401k and IRA tied up in stock-based funds, then that's going to mean your nest egg will likely lose value. This is critical because it's those savings that you were depending on to provide you with the money you need to replace your employment income.
Although the downward trend in stocks is typically a short-term phenomenon, it could take several months for market values to return to their previous highs. And if the Fed does this multiple times, then it could take even longer while the economy tries to level out.
For someone who is near retirement or in their first year, that could mean trouble. For instance, if they had saved $1 million and the markets pulled back by 10 or even 20 percent, then their nest egg will go down to $800,000 to $900,000. That's a frightening thing to see 20 percent of your nest egg disappear so quickly!
Faster Consumption of Retirement Savings
Whether it's inflation eroding the value of your savings or the stock market bringing down the value of your nest egg altogether, all of this is going to lead to the possibility of you using up your retirement savings faster than normal.
The economy doesn't care if you're retired and on a fixed income. When home energy prices go up, you'll pay whatever it costs to keep your house warm. When grocery stores charge more for food, you'll pay what you have to so that you can eat.
This can get especially frustrating during those periods when inflation rates go way above normal and raise as high as 10 percent like they did in the 1970s. The higher the rate, the faster your nest egg withdrawals are going to deplete your savings and make running out of retirement money a very real possibility.
How Will Inflation Affect Social Security?
Social Security should be a consideration in every American's retirement plan. Even though it often gets a bad rap from the media because the surplus in the Social Security trust fund is predicted to be depleted by the year 2035, beneficiaries can still expect to collect around 79 percent of the benefits that they're entitled to. To me, 79 percent is still better than nothing!
Regardless, as part of your retirement planning, you'll be happy to learn that inflation adjustment is already baked into your Social Security payments. Every year, your benefits will automatically increase in an attempt to keep up with inflation. This is something called COLA or "cost-of-living adjustment".
COLA started back in 1973. Before this, Social Security payments were basically fixed until someone would propose new legislation every couple of years for raising them. That was a slow and inefficient system, and it led to benefits losing their purchasing power relatively quickly.
Then, starting around 1968, inflation started to get out of hand. In the 1970s, things really got out of hand with inflation. Over the next few years, it crept up as high as 5.84 percent. This caused an uproar with retirement benefits and the process of COLA was established to ensure payments would keep pace with inflation.
Does COLA Actually Keep Up with Inflation?
Even though there have been significant COLA adjustments over the years (like when it reached a record high in 1980 of 14.3 percent after inflation grew by 13.5 percent), there has been criticism. One of the most notable arguments is that COLA doesn't keep up with the true costs of medical care – perhaps one of the biggest expenses most seniors face.
How is that possible? To understand, you need to consider how COLA is calculated.
COLA is based on a metric from the Bureau of Labor Statistics called CPI-W or "Consumer Price Index for Urban Wage Earners and Clerical Workers". This is a variant of the more broadly used CPI-U which applies to all working citizens.
In both cases, CPI does not directly price health insurance policies. Even though the BLS acknowledges that this is an important expenditure, they've said that they cannot consistently control for changes in quality.
As anyone who's paid attention to the health insurance premiums that get deducted from their paychecks each year, costs have gone up dramatically! In a survey of employer benefits by the Kaiser Family Foundation, premiums have increased by 22 percent in the last 5 years and 54 percent over the last 10 years for family coverage. That's nowhere near the rate of inflation.
So, between a rapidly depleting trust fund and COLA not keeping up with one of America's greatest expenses, you can bet that changes will be coming to Social Security over the next decade. Stay tuned …
How Can I Best Plan for Inflation?
So, if inflation is this big ugly monster that's going to make things cost more and cause your life savings to become less valuable, then what are you supposed to do about it?
As it turns out, you actually have quite a few weapons at your disposal to fight back inflation. Here's what you can do.
Don't Ignore It
One of the biggest mistakes I see people make in their retirement plans is that they either ignore or forget about inflation completely.
Why do they do that? Because for most people, inflation isn't something that you can immediately touch or feel. Just like trying to imagine that one day you'll be 60 years old and retired is an abstract task, it's fairly hard for our minds to believe that a sandwich from Subway might actually cost $20 someday.
Believe it or not, both things will happen … even the sandwich thing. And we need to take that fact into account as we're trying to come up with how much money we'll need to put away in our nest eggs.
To help figure this out, I can offer you two approaches to plan your retirement with inflation in mind:
1) Adjust all of your monthly expenses for inflation and then add them up
Take each of your living expenses in the future and adjust them by 3 to 4 percent per year until the year you plan to retire. You'll probably need Excel or Google Sheets to help you with these calculations.
Once you've got that all figured out, add them up, multiply them by 12, and then multiply them again by 25 (to apply the 4 Percent Rule). The end result will be your inflation-adjusted nest egg savings target.
In the example I gave earlier, you might have thought that $1 million would be enough to retire. But after adjusting all of your expenses by inflation, it could be that they might all double in price. That means you'd probably really need closer to $2 million in your nest egg (in future dollars).
From there, you can figure out how much you'll need to save each month by considering:
The number of years until retirement
The average rate of return on your investments
However, this can get a little complicated because the amount of money you'll save each month most likely won't be a fixed number. It will also grow with time and inflation, and so that they would have to be taken into account.
2) Subtract inflation from your return rate (My preferred method!)
The other, simpler way to work inflation into your calculations is to keep your anticipated expenses and nest egg target exactly the same in today's dollars. If you believe you'll need $1 million based on your expenses today, then assume you'll need $1 million of inflation-adjusted money in the future.
So how do you account for inflation if you're keeping your expenses the same? Simple – subtract it from the expected rate of return on your contributions during your working years.
For example, let's assume you invest in a stock market index fund that has an average annual return of 10 percent. However, if you subtract 3 percent for inflation, then maybe you're only really getting a real rate of around 7 percent per year.
By doing this you're effectively converting all future dollars into today's dollars. Not only is there far less computation to be done, but I've also found this approach is far easier for people to accept because the numbers you'll come up with don't sound as unbelievable.
Save Your Money Using Tax-Advantaged Accounts
If you're saving your money into a bank account or investing with a traditional broker, then you're definitely not maximizing your efforts as much as you could be.
Every year, the IRS gives every American the ability to not have to pay thousands of dollars in taxes by using their retirement accounts like their 401k or IRA.
To illustrate this point, let's assume you're in the 22 percent tax bracket. If you maxed out your retirement plans, then you could be saving the following:
401k, 403, or 457: Max contribution of $19,500 per year means $4,290 in taxes deferred.
IRA: Max contribution of $6,000 per year means $1,320 in taxes deferred.
Plus, if you've got a side hustle, then there are even more opportunities with a SEP IRA or Solo 401k!
Though you won't directly be reducing inflation, you'll definitely be offsetting it by maximizing the efficiency of your savings. Every dollar you pay yourself instead of the IRS is going to result in a lot more in your nest egg.
Invest for Long-Term Growth
Recall that when you hide your money under a mattress, it's effectively losing around 3 to 4 percent in value each year due to inflation. Therefore, the natural way to combat this phenomenon is to invest in securities that will produce the highest returns possible.
A great option would be to invest in a stock market index fund that mirrors the S&P 500 (such as Vanguard's VFIAX). The long-term average return of these types of funds tends to be around 10 percent. That means with inflation you'd be making a real return of roughly 6 to 7 percent per year.
Now contrast that with someone who invests in short and intermediate-term government bonds. Due to the relatively low interest rates from the Fed over the past decade, these types of bonds have struggled and produced anywhere from 3 to 5 percent average returns. Unfortunately, when compared to inflation, that's barely breaking even.
If you're okay with taking a bit more risk, then another asset class to consider is small-cap stocks. Although their prices tend to fluctuate more than large-cap stocks, they also produce a greater long-term average return.
To give you some idea, look at returns from 1966 through 2018. Small-cap stocks returned 12.8 percent and large caps returned 10.1 percent.
Don't Pay Off Your House
I know it's blasphemous in the world of personal finance to suggest the idea of not paying off your house. But hear me out. When it comes to inflation, there is a potential advantage.
If you think about all of your basic living expenses (food, gas, utilities, etc.), each of these things will increase in price over time due to inflation. But one of your expenses won't: Your mortgage payment.
If you buy a home with a 30-year fixed mortgage, then the principal and interest portion of your payment will stay the same for the entire 30 years of the mortgage. That means the longer you stay in your house, you're effectively paying less for your mortgage relative to everything else around you.
Here's a simple example. Remember how we showed earlier that with the Rule of 72 that inflation doubles the price of everything after 18 to 24 years?
Consider a mortgage that costs $1,000. After 20 years or so, all of your regular living expenses will basically have doubled in cost.
But not your mortgage. It will still be $1,000 just like it was 20 years ago. In fact, relative to your expenses, it will "feel" like you're really paying $500.
Of course, the longer you drag out your mortgage, the more interest you'll pay to the bank. So only use this tip if you're comfortable with that fact and are already planning to stretch your mortgage out as long as possible.
Add Inflation-Hedging Assets to Your Portfolio
Stocks and bonds are typically the two main ingredients of any solid nest egg investment strategy. But if you'd like to add some additional diversification, then consider picking alternative investments that are known to be good hedges against inflation.
These might be investments such as:
TIPS (treasury inflation-protected securities)
Precious metals (gold and silver)
Real estate purchased through REITs (real estate investment trusts)
Even cryptocurrencies, the relatively new kid on the block, are being considered as a potential place to store cash and combat inflation.
This is because, unlike government-backed currencies, the creation of most cryptos is fixed to a limited amount of supply. As the supply approaches its limit, the price should increase to reflect the change in demand.
Follow the 4 Percent Rule
If you were already planning on following the 4 Percent Rule for your retirement, then I have good news: It already accounts for inflation-adjusted withdrawals.
One of the biggest misconceptions about the 4 Percent Rule is that you're not always taking out the same "4 percent" per year of your starting portfolio. You're actually withdrawing 4 percent plus a small increase for inflation. That's how it was tested when Mr. Bengen ran his study back in 1994.
For example, let's say you've got a nest egg of $1 million dollars. That means:
The first year you could withdraw $40,000
The second year, you could add 3 percent and withdraw $41,200
In the third year, you could add another 3 percent and withdraw $42,436
In the fourth year, you could add another 3 percent and withdraw $43,709
And so on …
To further bolster this point, have a look at another study that was done 4 years after Bengen proposed the 4 Percent Rule. Known as the Trinity Study, a group of academics conducted a similar experiment on retirement withdrawal rates.
However, they considered both nominal (non-inflation adjusted) and real (inflation-adjusted) dollars. Here's what they found:
A retiree with a 50/50 stock and bond portfolio would have a 100 percent success rate of not running out of money for at least 30 years while making 7 percent non-inflation adjusted withdrawals. Using our earlier example, this would mean always taking out $40,000 every year and never increasing.
The same retiree would have a 95 percent success rate of not running out of money for at least 30 years while making 4 percent inflation-adjusted withdrawals. Using our earlier example, going from $40,000 to $41,200 and so on.
This is very helpful to know because it means inflation adjustments give us some wiggle room when it comes to our withdrawals.
For instance, if you retire and inflation was relatively low for that year, then there's nothing that says you have to increase your withdrawals the following year. You could take the same withdrawal amount the next year and effectively "bank" the extra money that was meant for inflation by keeping it in your nest egg.
In the most extreme scenario (never adjusting for inflation at all), we know that this would work up to a 7 percent withdrawal rate.
Though no one would ever suggest you go that high, it should give you confidence that the more times you skip inflation adjustments the more robust your nest egg will be against the test of time.

The Bottom Line
Inflation is a constant threat to the value of your money. The more it goes up, the more things cost, and the less purchasing power your life savings will have.
2021 has been a difficult year for inflation. CPI has already risen 45 percent for used cars/trucks and gasoline. This is mostly due to the COVID-19 pandemic creating a surge in demand, low supply, and the injection of nearly $4 trillion by the government.
When it comes to retirement planning, inflation can be a big threat to the security of your nest egg. Though Social Security payments will be increased by COLA, your retirement savings will not unless you plan in advance.
The best way to do this is to not ignore inflation and include it in your retirement plan. Avoid taxes, invest for long-term growth, and consider how alternative assets or fixed expenses might be of assistance.
Also, remember that the 4 Percent Rule may already provide you with some cushion when it comes to inflation-adjusted withdrawals within your retirement plan.
No one can avoid inflation. But we can certainly overcome it if we plan and prepare. I feel confident in knowing that as I use these tips to make my nest egg as efficient as possible, I'll be ready for whatever my expenses may be in the future.