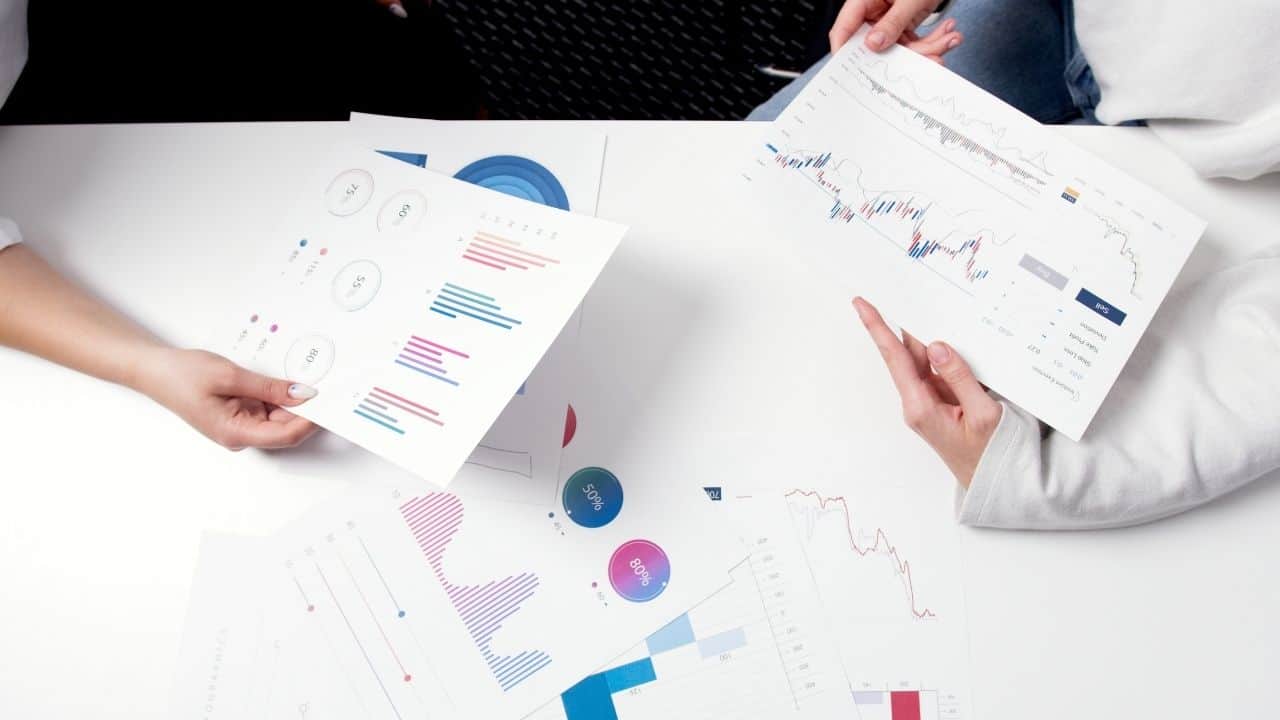 Disclaimer
We only endorse products that we truly believe in. Some of the links below may earn us some extra guac at no additional cost to you. Please pass the chips & thank you for feeding our habit.
Many people talk about the stock market as if it's a simple thing we all learn in school. Stock investing is far from that, though, and often overwhelms people who want to learn about it.
We wanted to help you understand how the stock market works so you can begin investing without feeling intimidated by the overload of information.
The stock market is a public place where anyone can buy or sell partial ownership of a company. Stock owners, or shareholders, own a small piece of the companies whose stocks they purchase and get to enjoy profits from those companies over time. 
Learning the basics of stock investing helps the market make more sense. In the guide below, we explain how the stock market works and show you how to get started investing on a very small budget so you can learn as your money grows.
| Platform | Promotions | Link |
| --- | --- | --- |
| | Get a cash bonus of $30-$500 when you deposit $1,000+ in the first two weeks. | Invest Today |
| | Get one free stock priced up to $225 when you link a bank account. | Invest Today |
| | Get two free stocks when you deposit $5 within 30 days. | Invest Today |
| | Start investing with as little as $1. | Invest Today |
What Are Stocks And How Do They Make Money?
Stocks, also called "shares," are little pieces of a company that you can buy to become part-owner of a company. Shareholders don't get to run the company, however, they do get a piece of the profits.
Here's How Stocks Work From A Business Perspective
Companies typically fund their initial startup through private arrangements such as loans, individual investors, venture capital firms, or their own equity. 
When a company reaches a point where they're experiencing success but need more funding to take their business to the next level, the owners might consider "going public," which means they sell pieces of the company (shares) through the stock market.
Taking a company public is no easy feat. The business must disclose full financial information and be regulated by the SEC.
A typical startup company begins with about 10 million authorized shares, but there is no minimum so, technically a company could begin with one share. However, if it decides to add more shares later, it incurs more costs and fees, so companies usually go public with a large number of shares. 
However, the total number of stocks will equal the entire valuation of the company. So, If a business is worth one million dollars, it might authorize 100,000 stocks to sell for $10 apiece (for a total of $1M).
So if a company is made of 10 million shares, each stock is worth one-ten millionth percent of it. If you purchase 5 million shares, you own 50% of the company.
Like anything else in the world of commerce, stocks will only sell for an amount people are willing to pay, so keeping the price affordable at the beginning can be an advantage to both the company and future shareholders.
Here's How Stocks Work From A Shareholder Perspective
When you buy stocks from a company that becomes more successful over time, the value of your stocks increases right along with the company's value. So if you purchase 100 shares from xyz company at $10 each, and its value doubles over the next five years, so does your investment. Five years down the road, the stocks you purchased for $10 each are now worth 20% each.
There's more than one way to profit from your stocks:
You can sell your shares and keep the profits.

You can reinvest the profits into more shares, so your investment portfolio grows over time.

If you bought stocks from a company that pays dividends (quarterly payments of profit-sharing), those payments will increase along with the company's profits. You can cash out your dividends to create passive income, or reinvest them so that your dividends increase your portfolio.
Investors typically leave their money in the stock market for long periods of time, often decades, while contributing a portion of their income each month to purchasing more stocks. In time, provided the economy does well or recovers after performing badly, these types of investments have a snowball effect that creates wealth.
Stocks are tiny pieces of a company that you can purchase for the purpose of sharing in the profits over time. If a company doesn't do well, the value of its shares do the opposite — they decrease. This is why the stock market carries risk, because companies can fail, and most investors offset that risk by purchasing from many different companies over time.
What Is The Stock Market?
The stock market is a broad term that refers to the buying, selling, and trading of equities such as stocks and bonds. It helps companies raise money to fund their operations while creating opportunities for investors to share in the profits of those companies. The stock market is regulated by the SEC and all its equities are sold through exchanges.
Exchanges are marketplaces, usually online, but sometimes physical locations, where equities such as stocks and bonds are sold.
In the U.S., there are 13 registered stock exchanges. The largest and best-known are the New York Stock Exchange (NYSE), and the National Association of Securities Dealers Automated Quotations (Nasdaq). Combined, the NYSE and Nasdaq are valued at  $32 trillion. Other countries also have stock exchanges, such as the Shanghai Stock Exchange in China and Euronext in Europe.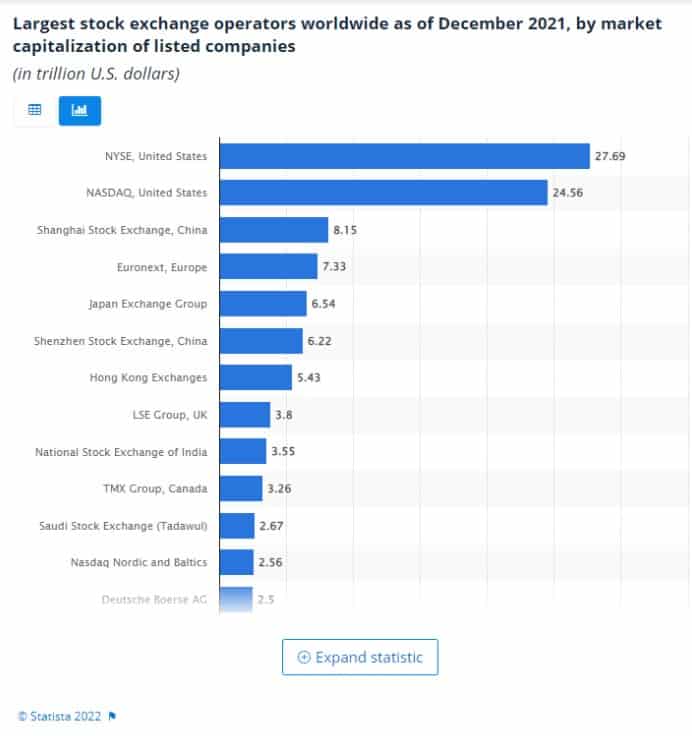 Stockbrokers are where people go to make stock transactions since you can't purchase equities directly from an exchange without a stock brokerage license.
In the past, investors would have to go to brick-and-mortar locations and speak to a person in order to buy and sell equities. Today, there are countless apps that allow you to do the exact same thing, but from your couch, and typically, without any fees.
There are several types of stock-market investments to choose from:
Stocks

are individual shares of a company.

Bonds

are loans you give to a company or the government.

Commodities

are physical goods such as metals, oil, and gold.

Options

involve an agreement to buy and sell stock by a specific date. These are high-risk investments not recommended for beginners.

Mutual Funds

are a changing collection of investments managed by a finance expert who works on your behalf to buy and sell them profitably.

Index Funds

are a collection of equities that follow a specific index, such as the S & P 500.

ETFs (Exchange-Traded Funds)

are index funds that provide better tax benefits, lower minimum investments, and real-time sales.
Like any kind of investing, there is some risk associated with the stock market, which varies depending on your approach. People wanting to focus on long-term growth and lower risk should consider Index Funds, ETFs, or Mutual Funds, and steer clear of individual stocks or options, which are higher-risk investments.
How The Stock Market Works
The stock market gives businesses an opportunity to raise funds that can help take their companies to the next level by selling shares to investors who earn profits as the business grows more successful.
Stock market investing can be an excellent way for people to build wealth over time. There are many documented cases of people earning low-to-average incomes becoming millionaires by steadily investing a portion of their paychecks into the stock market throughout their lifetime.
Legal secretary

Sylvia Bloom

worked for the same law firm her entire life, investing regularly after observing her boss's stock decisions and mirroring them with micro-versions of her own. When she passed away at the age of 67, Bloom was worth 9 million dollars.

Janitor and gas station attendant

Ronald Read

invested in stocks throughout his lifetime, with a strategy that combined slow growth, profits reinvestment, and constant learning about the market. By the time he passed at age 92, Read had built an $8 million portfolio of investments.

Abbott Labs secretary

Grace Groner

purchased $180 in Abbott stock in 1931 and allowed them to grow over time, reinvesting the dividends along the way. By the time she passed away 75 years later, her $180 investment had grown to more than $7 million dollars.
Stock marketing investing has allowed many people to build a fortune throughout their lifetime, and can be an excellent way for anyone (that includes you!) to financially prepare for retirement. 
For example,

if you begin investing $300 a month at the age of 18,

and get a 7% annual return (which is below average), you can

stop investing at the age of 40 and retire at 65 with one million dollars

, provided you always reinvest the dividends.

Or, if you learn more about the stock market along the way — and get better at investing — you might raise your returns to 10% annually, resulting in a 3 million dollar retirement fund by age 65.
Thanks to online platforms that make stock investing easy on any budget, there's never been a better time to get started. Many of today's apps even provide you with the training and education you need to grow your understanding of the stock market and investing.
How To Make Money From The Stock Market
Stock market investors (shareholders) earn money through dividends, appreciation, or trading, depending on their strategy.
Stock market investing

for long-term growth is a passive activity in which investors purchase shares and allow them to grow over time. These investors earn money through dividends, appreciation, and compound investing.

Dividends

: Some companies, when they are doing well, pay dividends (usually quarterly but sometimes monthly or annually) to their shareholders. Investors can opt to receive dividends in cash or more shares.

Appreciation:

Appreciation is when a stock's price rises and your investment becomes more valuable than it was when you purchased it.

Compound investing

is a strategy that has turned many people into millionaires. With compound investing, you continually reinvest the dividends your shares earn. Each quarter, your dividend payouts become bigger because your dividends are also earning dividends.
Stock trading

is when you regularly earn money by selling stocks at a higher price than you paid for them. Trading carries much more risk than investing. It's also demanding of your time, and therefore is

more like a part- or full-time job than a passive investment strategy

.
Stocks earn money through some combination of dividends, appreciation, or trading. Investors often direct dividends back into their stock portfolio so their money earns more profits over time, while traders seek to earn profits through a buy low-sell high strategy.
Basic Stock Market Terms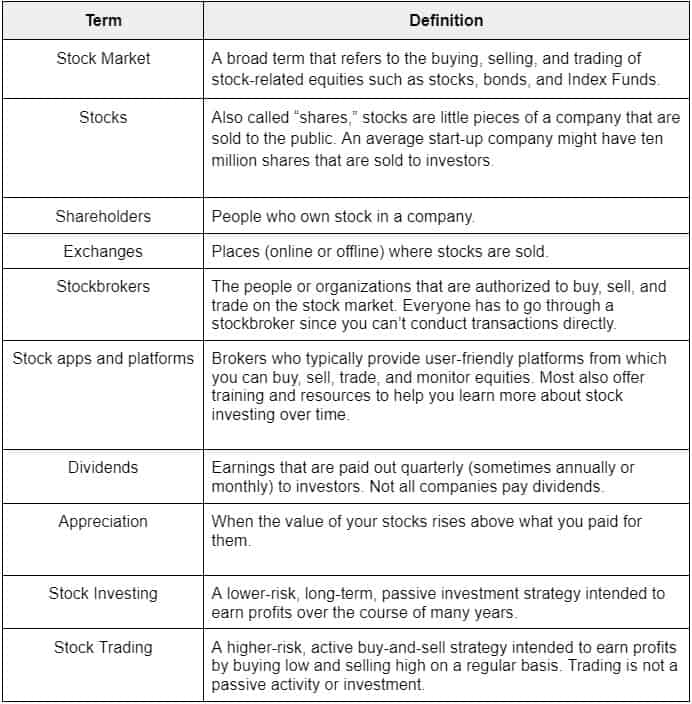 Here is a full breakdown of the most common stock market investing terms.
How The Stock Market Works — For New Investors
Getting started as a new stock market investor has never been easier, thanks to the many stock market apps and platforms geared toward beginners.
If you're a newcomer to stock market investing and you're feeling intimidated by all the terminology and information there is to learn, congratulations — you're perfectly normal!
The trick is to not let all those "unknowns" prevent you from getting started. If you're overwhelmed, look for a platform that caters to beginners and has a low minimum investment requirement. You'll learn so much by investing a small amount, even if it's only $10 a month!
When you put investing off for "someday" or for when you understand the stock market better, you're taking a chance that another decade will fly by before you get around to it. And because your success relies on your investment accruing over many years, it can be very hard to get caught up if you don't start in your 20s or early 30s.
No matter what your understanding or experience level, you can easily get started investing in the stock market.
Step #1: Choose A Strategy
There are many ways to approach stock market investing. If you continually educate yourself on the market, you can develop a strategy that aims to earn higher-than-average market returns.
When you're getting started there are two basic strategies to choose from
Long-term investing

: allowing your money to sit without cashing out your investments for many, many years, usually throughout a lifetime. Most long-term investors also reinvest their dividends to take advantage of compound investing. Long-term investing typically allows you to retire comfortably, or if you started young, to retire early.

Trading

: learning enough about the stock market and performances to attempt to earn profits from buying low and selling high on a regular basis, usually daily.
We recommend long-term investing, allowing your shares to stay in the stock market while reinvesting the dividends throughout your lifetime. 
Long-term investing allows you to build wealth over time so that you can retire a millionaire or retire early and live off of the income that your investment creates. 
Long-term investing also helps you beat inflation costs over your lifetime.
For example, inflation (the rate at which goods and services rise over time) used to go up about 2% – 3% a year, before the pandemic. A typical savings account pays less than 1% interest per year, which means that money in your savings account loses more than 2% of its value every year. However, the inflation rate for 2022 is hovering around a 7%, so the money in your savings account will lose considerably more (over 6%) value this year.
On the flip side, the average return for stock market investors is currently 9-10%. That's 8-9% more than you can earn in a savings account. When you account for an average 2% annual inflation, and if the stock market continues to generate the average, you keep up with inflation and earn 7%-8% on your investment each year. Even with the higher 7% inflation rates, your money still ends up earning a profit.
Once you decide how you'd like to invest, you're ready to choose a stock market investing platform (broker).
Step #2: Find A Stockbroker
Next, you'll need a finance company/stockbroker to make your market transactions for you. 
Investors might check out platforms such as Robinhood, or M1 Finance, while traders may consider a platform such as Webull or SoFi.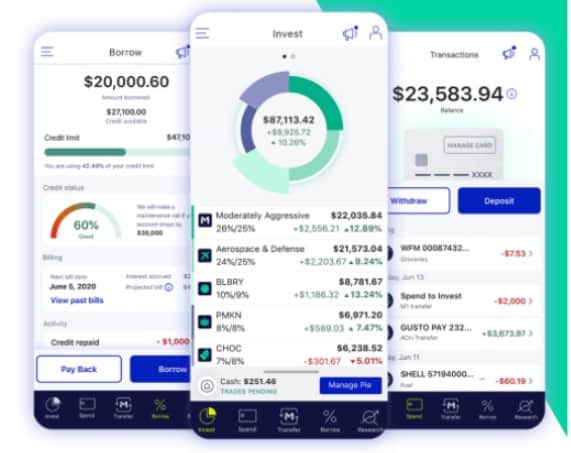 Once you choose a platform, you'll open an account and deposit money.
Setting up auto-invest through the platform allows you to direct a portion of your income each month toward stock market investing. This type of income allocation helps get your investing on track and keep it consistent so you can build wealth over time.
Step #3: Learn More About The Stock Market And Investing
Once you've opened an investment account, you're ready to begin learning stock investing from "behind the scenes."
Finding your way around the platform and watching your investments grow gives you a peek inside the investing world that you can't get anywhere else. Your platform also likely provides learning resources to help you get started learning the basics of stock investing.
You can also take classes in stock investing if you find that you love learning about it.
But, by far the best way to learn investing is with a coach who can help you learn how to think like a successful investor, so you can focus on earning higher-than-average returns over time.
Market Insiders is a Minority Mindset coaching program for investors. It's not a class. This is an actual coaching program in which you get weekly group coaching calls on how to be a better investor in the stock market, real estate, or crypto — or all three, if you'd like.
The Market Insiders coaching program includes:
Group coaching calls with experienced, successful investors

Private Discord community of serious investors

Access to previous coaching call recordings
Fast-track your stock market investing by learning to avoid many of the pitfalls new investors make. Start your 10-Day free trial with Market Insiders here.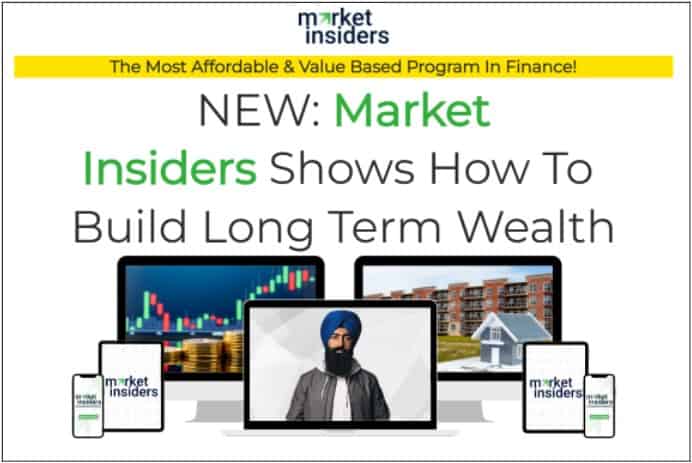 How To Make The Stock Market Work For You
The stock market makes it possible for businesses to raise the funds they need to take their companies to the next level, while also allowing investors to share in the profits of growing companies.
With an average 9-10% annual return, stock market investing can be an excellent way to build long-term wealth and keep up with the rising costs of inflation. 
Stock market investors make money from dividends and appreciation over time, and many of them constantly reinvest their dividends to take advantage of compounding. 
Stock traders make money from buying stocks at a low price and selling them for higher prices, however, trading is a time-demanding and risky stock market strategy.
To get started investing in the stock market and learn how to become more successful than the average investor, begin by opening and funding an account with a stockbroker. You'll learn a lot by investing, even if you start with as little as $10. Setting up auto-invest to direct a portion of each paycheck into your stock portfolio is an excellent, hassle-free strategy to help you build wealth over time. 
Finally, continually learn about the stock market and investing, to aim for earning a higher-than-average return on your money. Onsite resources will help you understand the platform and stock market basics, however, investment coaching (like Market Insiders) can help you learn to make better decisions as you invest throughout your lifetime.