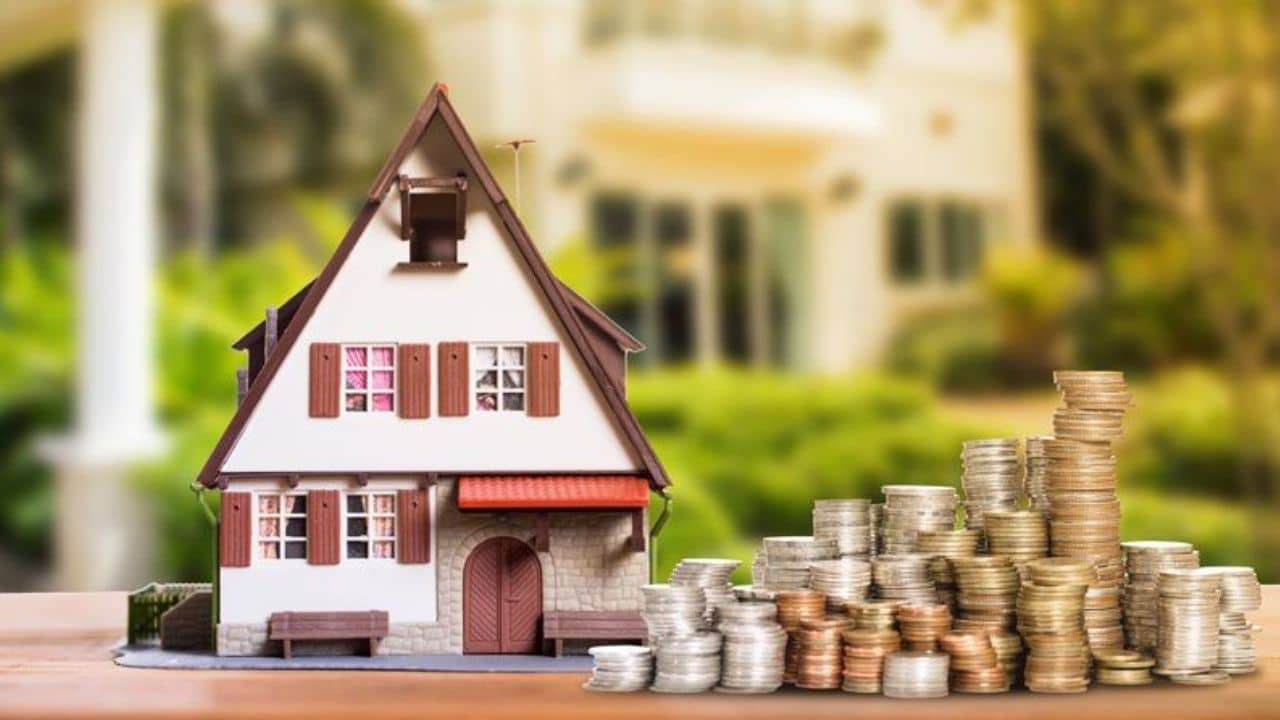 Disclaimer
We only endorse products that we truly believe in. Some of the links below may earn us some extra guac at no additional cost to you. Please pass the chips & thank you for feeding our habit.
Years ago, my uncle told me insurance was a scam. To be fair, insurance was only one of many things that were a scam in my uncle's estimation. He'd lean back in his brown suede recliner with his cigar, furrow his eyebrows, and wait for my response to his musings.
A young adult at the time, I nodded in agreement, not always knowing what my uncle meant during these "life-lesson" conversations. I admit, in some cases, I hadn't even been paying attention.
Later in life, I got my insurance license and began work at an agency. I helped customers learn about coverage options and ways to protect their families with the right policies. At first, many of these customers also thought insurance was a scam.
The part that went unsaid was that they felt the insurance was overpriced. Nobody had fully explained how insurers calculate a price for coverage.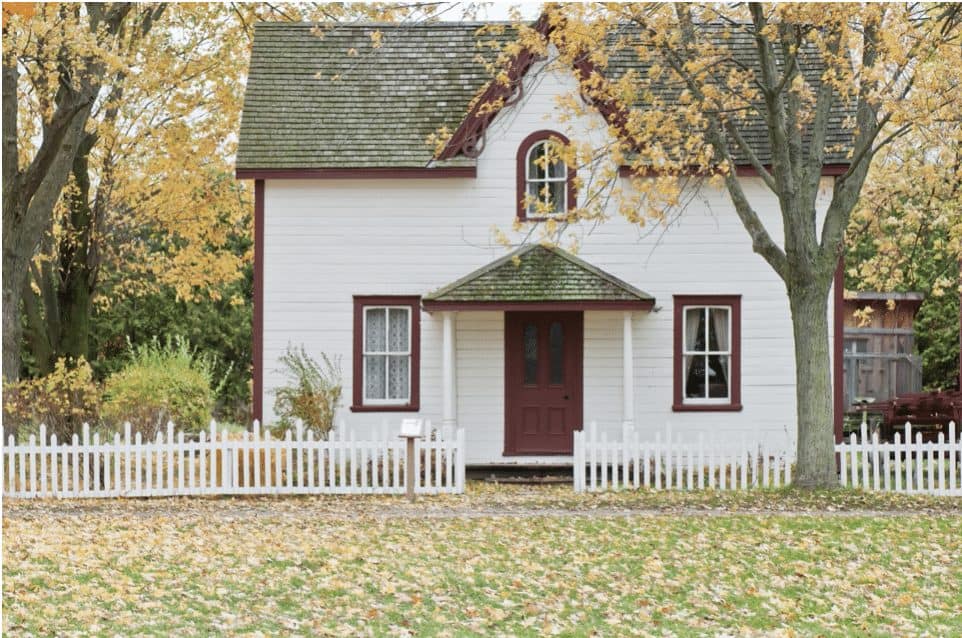 With an average cost for home insurance of over $1,200 annually, homeowners should know how insurers come up with this number. Did they pick it out of a hat? Did someone spin the wheel of misfortune? $1,200 is a lot of money, and many homeowners pay much more.
Without understanding what insurance covers and what affects rates, it's difficult to see the value in the policy. Instead, all we see is the price. And without value to give it context, every price seems high.
For homeowners who have a mortgage, the lender requires home insurance as a loan condition. But even if you've paid your home off, insurance provides an effective way to protect the largest single investment many families will make in their lifetimes.
Whether you have a mortgage or your home is paid off, you can choose your own insurance provider. And while similar, not all home insurance policies are the same. Some offer better coverage overall. Some may offer better discounts for your situation. Rates can also vary from one insurer to the next.
Consider using Policygenius to compare home insurance rates. Policygenius makes insurance shopping a breeze and explains the details of your coverage in plain English. With Policygenius, you can make an informed decision.
How is Home Insurance Calculated?
Your home insurance policy covers many types of damage to your home as well as damage to your personal property. Home insurance won't cover every risk, but you can expect coverage for common dangers like fires, wind and hail, and many kinds of water damage.
In exchange for this coverage, you pay insurance premiums based on the cost of rebuilding your home and several other factors.
Home insurance isn't as mysterious as it seems. Learn how insurers calculate home insurance premiums and some primary factors affecting homeowners insurance rates.
How Does Home Insurance Protect My Home?
Insurance is the transfer of risk from the individual to a group. If your $300,000 home burns down and you don't have insurance, you have a $300,000 problem. And if you still owe money on the mortgage, the loan doesn't go away because the house is gone.
For many of us, a $300,000 loss can change our financial situation for years to come. However, if you have home insurance, your out-of-pocket costs are probably limited to your deductible. Insurance spreads the risk out across a group.
This structure helps ensure that no individual homeowner has a $300,000 problem while also keeping coverage affordable.
Here's an important figure to know: According to the Insurance Information Institute, about 1 in 20 homes will have a home insurance claim this year. That's a 5% chance of a claim at your house—every year. In some areas, the risk is even higher.
I live on a cul-de-sac in the Philadelphia suburbs of South Jersey. In my small part of the neighborhood, about 20 houses, 1 home will have a home insurance claim this year.
Last year, the neighbor 4 doors down or the left drew the short straw. A plumbing mishap filled his basement with water.
Sadly, he didn't have adequate insurance coverage and lost the house to the bank because he couldn't afford to make the repairs himself. True story.
A loss without coverage can snowball into a financial disaster.
Earlier this year, one block over, a tree fell on the garage at another home during a wind storm. Insurance covered the loss.
You can't always guess which home will have a claim, but probability plays a significant role in all insurance types, and every household has some risk.
Calculating Rebuild Cost For Your Home
One of the most significant factors in home insurance costs is the cost of rebuilding the house itself. While most claims are limited in scope, insurers have to account for the possibility of a total loss.
In some cases, like a destructive fire, you'll have to rebuild the home from the ground up.
Many policies require that you insure your home to 100% of its rebuild cost. So, the first step is to calculate the cost of rebuilding your home with the same quality of materials.
For single-family homes, this calculation includes both interior and exterior. For condos, your coverage for rebuilds includes spaces from the studs inward. The condo association owns the outside of the building and covers the exterior walls and roofing with a separate policy.
Most policies use replacement cost coverage to protect the home itself. This structure means the policy covers the rebuild value of your home without a depreciation deduction.
When you purchase a policy or get a quote for coverage, you provide information about your home. The questions below show some information insurers collect when insuring a home.
How many square feet is your home?
Larger homes often cost more to insure because an increase in size means increased labor and materials. The number of floors can also affect the cost of rebuilding.
What kind of construction does the home use?
Wood or masonry construction affects building costs. Some homes have both, such as wood-frame homes that feature partial brick.
Is your home built on the foundation or a slab?
Labor and material costs drive premiums. The type of foundation your home uses is part of the rebuild calculation.
What type of siding do you have?
Some parts of your home affect the rebuild cost but also change the risk to the structure. As an example, a house with stucco or brick siding may provide additional fire resistance.
By contrast, if you've ever put a barbecue grill too close to your vinyl siding, you already know vinyl doesn't deal with heat well.
I'll confess to being guilty of that mistake at my house. Fortunately, we acted quickly, and the damaged siding is only visible if you look closely. The burgers were toast, however.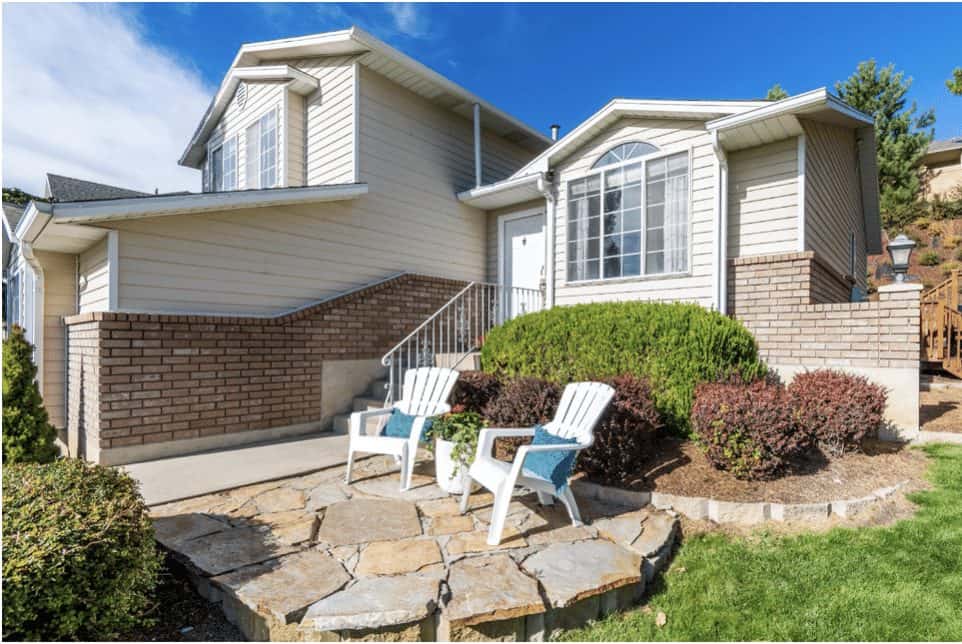 How old is the roof?
Similar to siding, roofing can affect both the rebuild cost as well as risks to your home. An older roof can fail, possibly causing claims related to weather events to be more significant. The size of your roof and the tile or shingle type can also affect rebuilding costs.
How many bathrooms does your home have?
Perhaps surprisingly, the number of bedrooms in your home often has less effect on insurance premiums than the number of bathrooms in your home.
The cost of adding another wall to create an additional bedroom is usually negligible. Many times, a bedroom wall is just studs, drywall, and paint. By comparison, bathrooms require plumbing and fixtures that cost more to replace.
Your insurer will also want to know whether you've upgraded your bathroom. For example, custom marble counters cost more to replace than standard counters.
Do you have a custom kitchen?
Arguably one of the most used rooms in the house, the kitchen also has some of the most expensive fixtures and appliances. Home Depot places the average cost of a major kitchen remodel at nearly $70,000. Upscale remodels cross into 6 figures. Your home insurance policy can protect the cost of rebuilding your kitchen with the same quality of materials.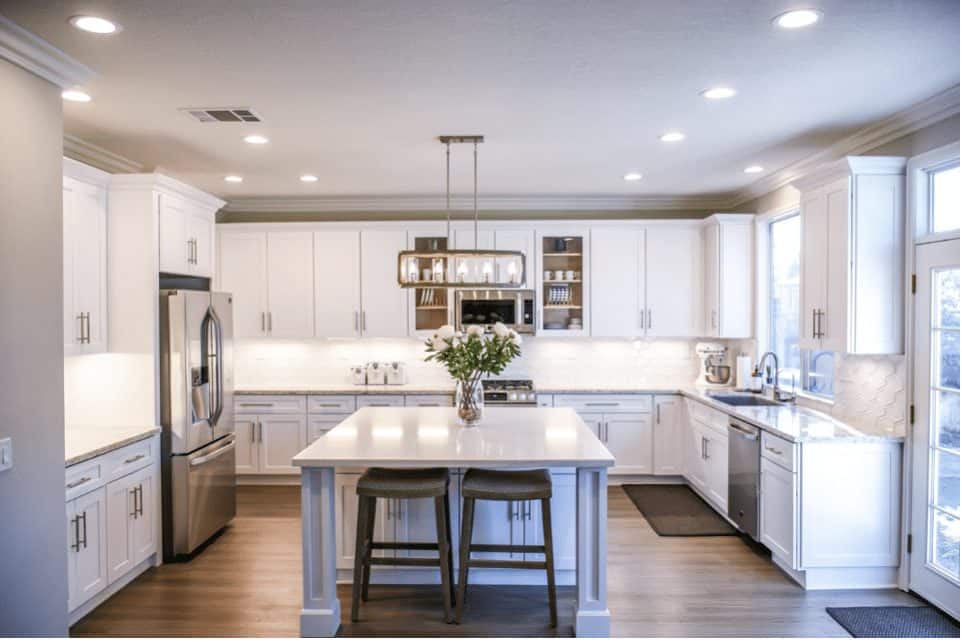 Is the basement finished, or do you have a finished attic?
Our first single-family home, a cape cod, looked like a gingerbread house. It was a tiny little thing — at least from the outside. On the inside, however, the house was much bigger than you might expect. With a fully finished basement and a finished attic divided into 2 rooms, the house had tons of living space.
At one point, 3 adults, 4 dogs, and a cat all shared the gingerbread house happily. Well, in truth, the cat wasn't always happy with his living arrangements.
The extra space may become essential to keep your home livable. If your home has a finished basement or a finished attic, you'll want to insure the rebuild value of the improvement.
Bankrate estimates the cost of finishing a basement at about $20,000 on average. If you have a finished basement or plan to renovate your basement, be sure your insurer knows so you can adjust your coverage limit.
Have you made any significant improvements?
Additions, decks, and patio enclosures are just a few examples of common changes people make to their homes. If you've changed your home in ways that would affect its rebuild value, your coverage amount needs to consider the cost of rebuilding with the improvements you've made.
Does your home have any unique design features?
Archways, picture windows, wainscoting, or crown molding can make your home one-of-a-kind. Special features can also add to the rebuild value of your home.
Does your home have any safety features?
From deadbolts on the doors to alarm systems or sprinkler systems, the safety features in your home can affect your premiums. Most times, you can expect a discount if your home has features that make a claim less likely or which might reduce the cost of a claim.
Do you have any detached buildings or fencing on the property?
Your home insurance can cover fences or detached buildings as well. Most policies provide a default amount of coverage for other structures equal to 10% of your home's insured value. Some homes may need more coverage, however.
Many quoting platforms now pull information about your home from real estate databases or public records. However, this information can be out of date or just plain wrong. Agents usually verify vital parts of this data with the homeowner.
Compare Rates to Save on Home Insurance
Insurance ads throw round the word "save" until it loses its meaning. Savings don't provide a benefit if the money you save also forces you to cut corners on your coverage.
Each home insurance company offers a similar core policy, but policy details can vary from one insurer to the next.
Each insurer also chooses a focus market. Some might offer better rates to homeowners with good credit. Others might favor seniors. Not every insurer is a perfect fit.
If your insurance shopping consists of just one quote, you may be doing yourself a disservice. By comparing rates and features from multiple insurance providers, you can find insurers that offer the policy features you need at rates you can afford.
Compare rates and policy features with Policygenius. Get a free personalized quote in minutes.
With Policygenius, you can compare homeowners insurance policies online in just a few minutes. Policygenius also provides optional no-obligation auto quotes so you can choose the best strategy to protect your home. Bundling your coverage can save money with some insurers. In other cases, a standalone policy is a better fit. Policygenius puts you in the driver's seat. Get a free quote now.
Premiums Can Change Based on their Insurance Inspection
Home insurance policies are also subject to a home inspection by the insurer. This step allows the insurance company to verify details about the home and its condition in person. Most times, the inspector won't need access to the home's interior. You may not even know an inspector has visited.
The inspection can uncover details that may affect the cost of your coverage or even your eligibility for coverage. As an agent, I saw changes in premiums because the inspector found the square footage didn't match the application.
The good news is that these adjustments can also work in your favor by reducing premiums.
Sometimes, the inspection also uncovered risks the insurer couldn't insure. One such case was a roof moss-covered roof that was sure to fail (and was probably already leaking). The homeowner had 60 days to find new coverage or replace the roof.
In another case, the insurer couldn't cover the property because the railings on the second-floor balcony were too far apart. The potential for injuries (or worse) can be a liability concern. The homeowner saved the policy by adding more railings.
Understanding the Difference Between Insured Value and Market Value
In the part of NJ where I live, real estate prices still haven't recovered fully from the 2008 crash. As a result, the cost of rebuilding my home differs from the market value. Market values for homes go up and down and sideways, but the cost of rebuilding your home typically moves in just 1 direction: up.
Over time, expect the cost of insurance coverage to increase as the cost of rebuilding increases. Some policies build in automatic adjustments to account for inflation and its effects on rebuild cost.
Coverage for Personal Property
For most families, the house costs more to insure than its contents. However, if you have valuables or collections, your personal property may have a higher insured value than your home.
Standard policies use a coverage type called actual cash value (ACV) to cover most personal property types. This coverage type keeps the cost of coverage down for everyone by taking a depreciation deduction.
Let's face it, that tweed couch in the basement probably isn't worth much these days. Actual cash value coverage seeks to insure your real monetary loss rather than the cost of replacing used items with new items.
Some policies offer the option of adding full replacement cost coverage for personal property. Expect to pay more for a policy that uses replacement cost coverage for all personal property.
Coverage for Personal Liability
As a boy, I remember jumping off the monkey bars at a neighbor's house to impress a girl. Hey, not everyone can fly, so I was sure she'd be smitten. As I soon learned, I can't fly either, and I broke my arm on the landing.
Back then, we weren't quick to call a lawyer if someone got hurt. My parents didn't sue. I didn't even tell my parents until they noticed my arm had turned blue.
Today, we're more litigious. It's important to protect yourself against liability lawsuits.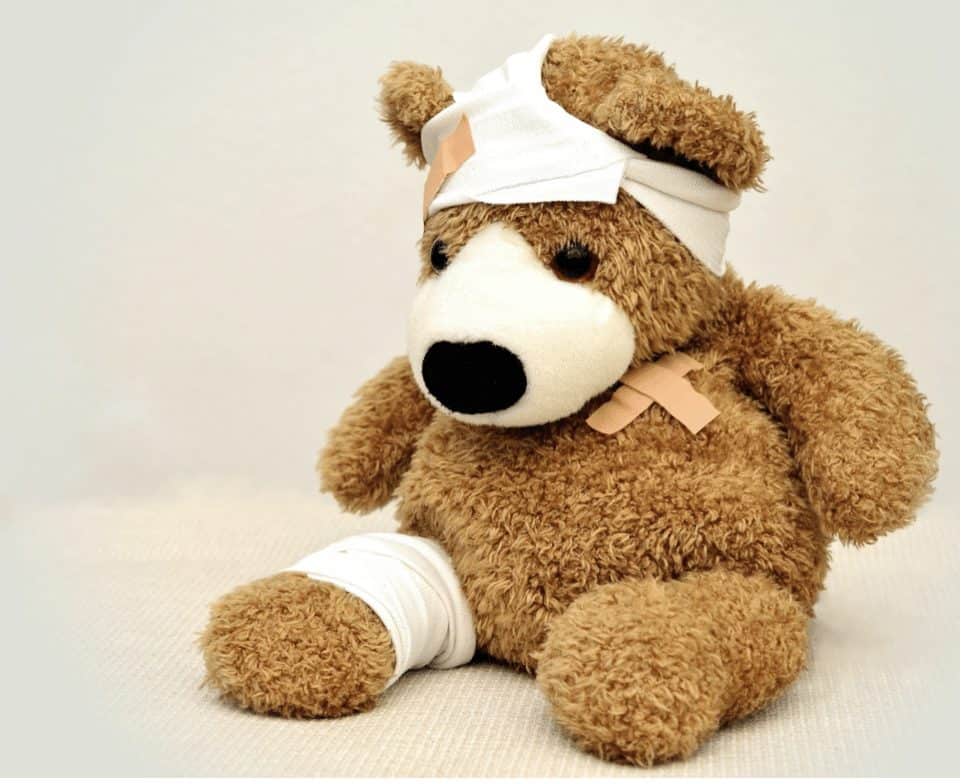 The legal term for the playset in question is an "attractive nuisance," meaning something that attracts kids but can lead to injury. But playsets, pools, and trampolines aren't the only risks. Dog bites are the most common cause of personal liability claims. Sometimes, Fido feels threatened and bites someone.
Your home insurance includes personal liability protection, and the coverage limit you choose affects your home insurance premium.
However, personal liability insurance is one of the most affordable parts of your coverage—and one of the most essential. Don't choose a lower limit just to save a few dollars.
Other Factors That Can Affect the Cost of Home Insurance
Credit scores: In most states, your credit score can affect your insurance costs. Strong credit scores can help you save money, though. Insurers prefer the name "insurance scores," but an insurance score relies heavily on credit history in states where allowed. You can probably save money by tuning up your credit score before shopping for insurance.
Prior claims: A prior claim history can show a greater risk of future claims. Auto insurance works similarly in this regard. Expect to pay more if your claims history is less than perfect.
Crime rates: Because home insurance covers theft and vandalism, crime rates in your area can drive insurance costs.
Distance from a fire department: Many of us dream of living in the sticks, one with nature. However, homes far from a fire department face a greater risk of fire damage because firefighters take longer to arrive. Greater risk translates to higher insurance costs. You may save in other areas, though. Crime rates may be lower in rural areas compared to urban living.
Risks in your area: Homes near the coast may pay higher rates because of hurricanes. Other regions may face higher rates based on the risk of wildfires or earthquakes.
Covered Risks Also Affect Insurance Costs
Most home insurance policies cover all risks to your home–except those it doesn't cover, which are called exclusions.
As an example, many policies exclude coverage for plumbing backups. Any type of water damage can be expensive to remedy, so you may want to add this coverage.
Not all insurers offer the option, but you can add protection for more risks with some policies. Coverage for added risks increases your premiums but may be worth the investment.
Consider Policygenius to compare rates for coverage options. With Policygenius, you can buy a standard policy or customize your policy. Easily add protection for risks like floods or earthquakes. If you don't need the extra protection, enjoy the savings.
Adjust Your Home Insurance Costs With Your Deductible
The deductible is the part of the claim you pay. If you have a $10,000 covered claim and a $1,000 deductible, the insurer will deduct $1,000, paying $9,000 for the repair and remediation. By choosing a higher deductible, you choose to accept more financial risk.
The result is lower insurance premiums because the insurer has less financial risk.
Some policies use a single deductible for all types of claims. Others use special deductibles for specific kinds of claims. For example, in coastal locations, wind and hail deductibles aren't unusual. You can use these deductibles to manage the cost of premiums.
However, it's also essential to choose a deductible that fits your budget. Remember, the deductible is the part of the claim that you pay out of pocket.
Choosing the Right Coverage for Your Home
Insurers weigh hundreds of rating factors when setting a premium for your home insurance policy. Unsurprisingly, the most significant factor is often the cost of rebuilding your home itself. But other factors such as claims history, regional risks, or even your credit history can have a significant effect as well.
As a reminder, some of the things that will affect how your home insurance premium is calculated are:
Your home's square footage
The cost of rebuilding your home
Your home's unique design features
The quality of materials used for construction
The value of your personal property
The age of your roof and major systems
Crime rates in your area
Natural risks in your area, such as coastal storms or wildfires
Your home's safety features or security features
Distance from a fire department or fire hydrant
Your liability coverage choices
The deductibles you choose
Skipping coverage options can seem like a way to save money, but choose your coverages carefully. If you have a loss without coverage, the results can be financially devastating. Instead, use an online portal like Policygenius to compare rates. Many times, you can get the protection you need without paying more by comparing policies and premiums.
Keep Reading: