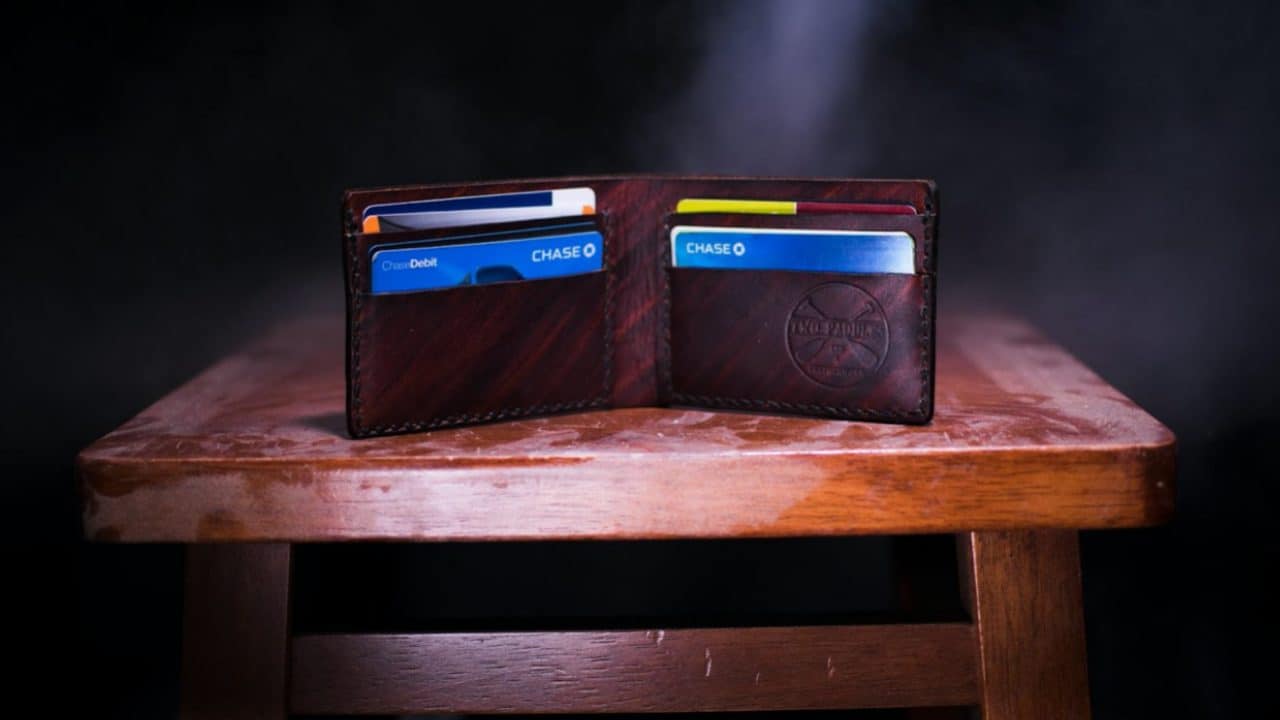 Disclaimer
We only endorse products that we truly believe in. Some of the links below may earn us some extra guac at no additional cost to you. Please pass the chips & thank you for feeding our habit.
Throughout my adulthood, I've had a lot of credit cards … Probably dozens at this point!
My dad was the person who encouraged me to get my first one so that I could start responsibility using it and build a good, strong credit history. But it wasn't long before I realized there's a more lucrative side to using credit cards. And so I began to cycle through them pretty frequently, taking advantage of as many perks as possible.
I've applied to almost every major type of credit card you can think of and earned all kinds of free travel rewards, gift cards, as well as cold-hard cash. Though I've not kept track, I would estimate the total value of these rewards to be in the tens of thousands of dollars. And most of that was in just the past five years.
However, I will admit there have been times when the number of cards I had open began to feel a bit excessive and possibly even risky.
This is when I began to research how having multiple credit cards can affect your credit score (also known as your FICO score). FICO, or the Fair Isaac Corporation and it's the score that roughly 90% of lenders use to determine if you will be a responsible borrower.
For many people, credit cards are still a relatively new financial product and there's a lot of misinformation about how to properly manage them.
In this post, I'd like to clear all that up and help you better understand how many credit cards you should own. We'll also talk about why people decide to open more than one, how that impacts your credit score, and some tips for making sure they don't end up in debt.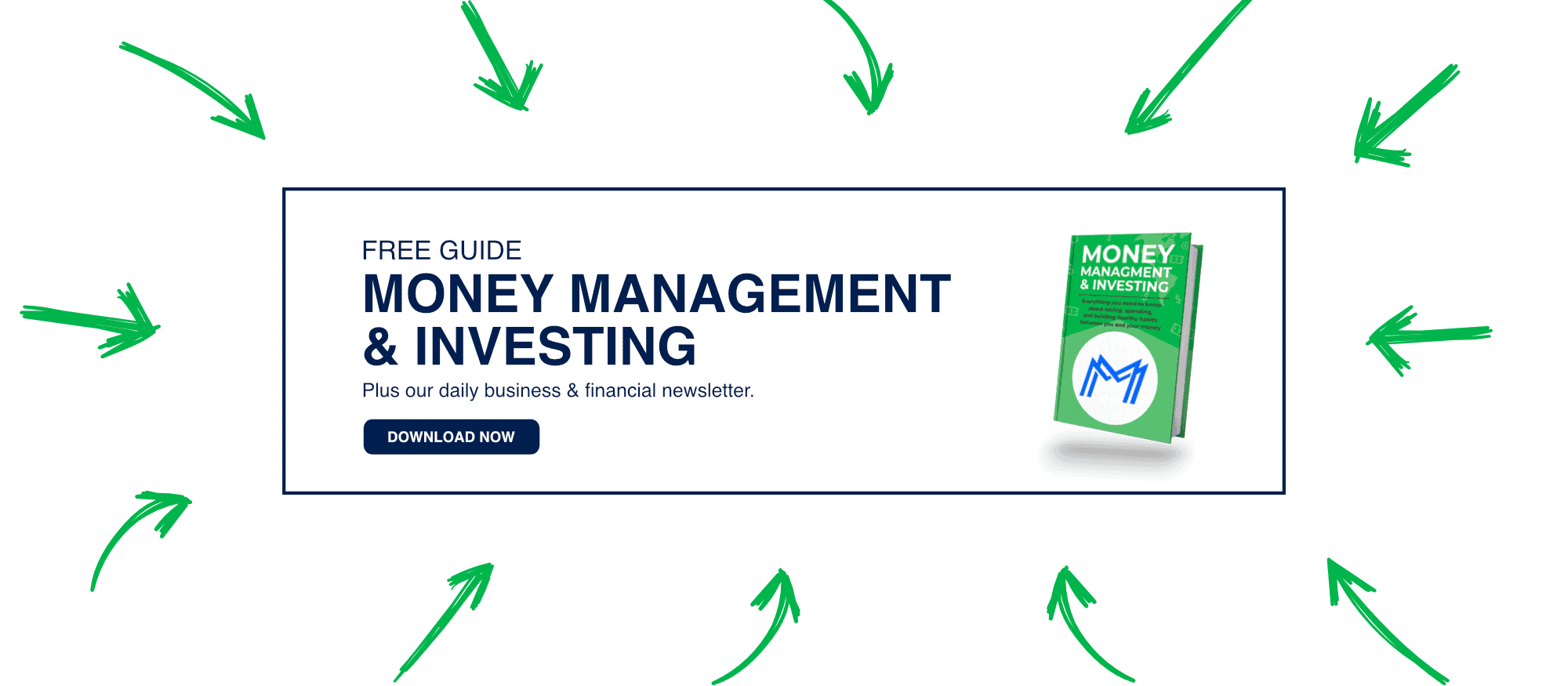 What's the Average Amount of Credit Cards a Person Has?
According to a 2019 Experian Consumer Credit Review, it was found that the average American has approximately 4 credit cards in their name. The states with the highest number of cards per resident were:
New Jersey (4.1 cards)
Connecticut (3.8 cards)
New York (3.8 cards)
Alaska has the least with 2.8 cards per resident.
Why Do People Have More Than One Credit Card?
My first credit card was pretty straightforward. It was a student card with no rewards and a $500 spending limit. I even got to pick the design on the front!
However, like most people, I didn't stick with this credit card forever. Once I started becoming accustomed to using credit, I quickly began to realize that there were a lot of other ones out there with far better perks and benefits.
Whether you're great at paying your bills on time or you need some help with some existing debt, today there are product offerings for just about every type of consumer. Here are just a few of the top reasons why you'd want to open multiple credit cards.
Rewards
Rewards were one of the first reasons I began to switch between various credit cards over the years. Credit card rewards are the points you earn every time you make a purchase. These points can then be redeemed for anything from cash back to gift cards or even free travel.
My first major score with credit card rewards was when I was in college. There was a specific card targeted towards students that offered to pay 5 percent on tuition-related payments. I remember using it one time and earning $200 from just a single transaction!
Today, you can find credit cards with rewards that cater to just about any category of purchases you frequently make:
Gas
Groceries
Restaurants
Online purchases
Travel
Business expenses
These days, there are two cards I use regularly in my rotation: Chase Freedom and Discover Cashback. I like them because they have rewards categories that payout 5 percent and rotate each quarter.
For instance, from January through March, one card might offer 5 percent on gas while the other caters to purchases made at grocery stores. By strategically using them every month, I can really optimize the number of rewards I'm earning with each purchase.
Before you apply for your next credit card, it's definitely a good idea to take a look at your spending patterns and see which of these categories you tend to use the most. Then pick a credit card that offers you the greatest payback for those types of transactions.
Introductory Bonuses
Within the last 5 years, I'd say introductory bonuses have become my new biggest reason for applying and opening new credit cards. A promo bonus is when certain credit cards will give you a boat-load of points just for opening an account and meeting a certain spending requirement within the first 3-4 months.
For me, this all began with the desire to get into travel hacking. I was hearing in podcasts about all these people who were traveling the world for virtually free, and they were doing this by taking advantage of various credit card offers. I wanted in on the action and began to deep dive into how it all worked.
One of my biggest scores was back in 2016 when Chase first released the Sapphire Reserve card. This was a premium-level credit card and carried a hefty $450 annual fee!
However, it also came with a dynamite offer of 100,000 Ultimate Rewards points plus $300 in statement credit for travel per year. Credit card enthusiasts quickly realized that this was an incredible return on investment because:
Those 100,000 points could be redeemed for $1,500 of travel if you booked travel through Chase's Travel Portal
Your statement credit could actually total $600 if you got the card in July and redeemed your travel credit twice; once per calendar year.
This promo was so popular, it eventually led to a $200 million loss as reported by CEO Jamie Dimon. The Sapphire Reserve card is still available, but the bonus offer has been significantly reduced.
Chase isn't the only credit card I've taken advantage of over years. There have also been countless others with bonuses that have led to $500 – $1,000 of rewards. Even to this day, I'm always on the hunt for the next one!
Low APRs and Balance Transfers
If you've got a fairly large purchase coming up, then finding a card with a low or 0 percent APR introductory period can be particularly useful. This is usually a period of 6 to 24 months where the credit card company charges you this special interest rate.
I've done this many times at places like Home Depot or furniture stores when I'm about to make a relatively large purchase. When we bought a bedroom set for our current home, they had an offer of 48 months with no interest. That meant we could break the payments down to less than $100 per month and basically pay it off as if it was cash.
Along the same lines, if you've got existing credit card debt, then you could do a balance transfer and move your debt over to one of these other types of credit cards. That will significantly reduce the interest accumulation and allow you to make more reasonable purchases without accumulating high amounts of interest.
Cardmember Perks
Outside of the immediate payback of rewards, credit cards can also offer some other pretty awesome perks. These might include things like access to airport travel lounges, early concert ticket access, and other concierge services.
One of the most excessive examples of this is the Amex Centurion card (formally known as the "black" card). If you're a holder, then you have elite status with pretty much every airline, hotel, and car rental service you can think of. However, it also comes with a $5,000 annual fee and requires somewhere around $350,000 of transactions per year – no thanks!
On a much, much smaller scale, I remember having a credit card that was specific for Delta. We got free checked bags and it saved me about $120. Score!
Emergencies
Another reason people keep extra credit cards around is in case of emergencies. There are plenty of situations where you might need quick, easy access to money that you wouldn't normally have (or have time to wait for). Examples would be things like medical bills or circumstances preventing you from getting home while traveling.
Though a credit card would definitely get you the money you need fast, keep in mind that you'd eventually have to deal with the repercussions of interest if you weren't able to pay it off right away. This is why to be truly prepared I'd recommend having an emergency fund of 3 to 6 months' worth of living expenses instead.
Does Having Multiple Credit Cards Help Build Credit?
As a matter of fact, it does. If we take a closer look at the main factors that affect your FICO score, we can see that having multiple credit cards can actually help you in many ways.
Your Credit Utilization
The amount of money you spend on your credit card counts for 30 percent of your credit score calculation. This is given by a number called your credit utilization ratio.
Your credit utilization is the amount of money you owe divided by the total available credit line available. Most experts recommend that this number should never exceed 30 percent for any given billing cycle.
This is something you have to be conscious of when you frequently rely on your credit card. For instance,
Let's say you've got a limit of $10,000.
If you spend $3,000 per month, then you'll be right at that 30 percent threshold that you don't want to exceed.
Even if you keep your spending at 25 percent, this would be flirting with the 30 percent boundary line. The goal is to make this number as low as possible (without going to zero).
To achieve this, multiple credit cards can help. Here's an example of how:
Instead of having one card, let's say you've got three credit cards that each have a credit limit of $10,000.
Now you can spend $1,000 on each credit card and drop your credit utilization down to 10 percent.
This is one of the reasons I like having multiple credit cards available. If I check my spending and find it getting anywhere close to 20 percent, then I can hop over to another card and spend on that one instead.
Your Payment History
Payment history counts for 35 percent of your FICO score. The more payments you make that meet the minimum requirement and are on time, the more points it will add to my score.
Therefore, you could rationalize that making several payments over multiple cards is better than just one. This is because there will be multiple records of payments being made on time and in full which demonstrates to lenders that I can responsibly manage multiple cards.
Length of Credit History
The length of your credit history counts for 15 percent of your FICO score. This includes your oldest card, newest card, and the average age of all your cards.
If you're the type of person who just cycles through one card at a time, then this will cause the age of your credit to always be low. However, if you have multiple cards, then this will increase the age of your cards and likely add points.
What Are the Risks to Having Multiple Credit Cards?
While the prospects of earning tons of rewards points and establishing a high FICO score are great, having multiple credit cards does have some potential drawbacks. Here are a few things that could go wrong if you're not careful.
More to Keep Track Of
One of the most challenging parts of having multiple credit cards is making sure that they can all get paid on time. If you make your payments manually, then it would be very easy to slip up and miss one. Not only will that have negative consequences on your credit score, but it could also trigger late fees and interest to start accumulating.
This is why one of the first things I do anytime I get a new credit card is to set it up for automatic payments. That way, I know I'll always make all my payments on time and in full.
The Temptation to Overspend
Unless you're already disciplined with your budget, having multiple credits can present the opportunity to spend way more than you'll ever be able to pay back in a timely manner.
Some people fall into a mindset where they might run up card after card after card. This is a highly reckless way to use credit cards because it's unlikely that you'll be able to pay it all back within one billing cycle. That means you'll have to deal with daily interest accumulation on not just one but multiple cards.
Annual Fees
Some credit cards aren't free to use. A number of them, particularly the ones with the most lucrative rewards programs, will charge an annual fee that could be anywhere from $95 to $450.
I've had several of these types of cards myself, and the only way to avoid being charged more of these fees than is necessary is to make sure you've got a system in place to remember. I rely on a spreadsheet that keeps track of my active cards and shows me a warning if I'm within a month of having to pay the annual fee again.
Should I Cancel a Credit Card If I Get a New One?
No. This is because of the "length of credit history" factor that impacts 15 percent of your FICO score. Each time you cancel one card and start a new one, the clock essentially starts over and drops your age down.
A better approach would be to leave your oldest card (or cards) open indefinitely (as long as there's no annual fee that you have to pay). Any new cards that you open would simply be in addition to these previously established cards.
I've personally done this with my Discover Cashback card. I got it over 20 years ago and I never intend on closing it because those 20 years of usage show up as a positive contribution towards my FICO score.
What's the Ideal Number of Credit Cards to Have?
Surprisingly, most experts agree that there simply is no ideal number of credit cards for any one person to have. This is because the calculation for your credit score does not include the number of cards as a variable.
If you don't think that's true, then consider Walter Cavanagh of Santa Clara, California. He's the Guinness World Record with 1,497 credit cards in his name and a credit line worth $1.7 million!
"Mr. Plastic Fantastic" as he's sometimes called, also has a nearly perfect credit score. Despite all the cards he's opened, he only really uses one card and makes sure to pay it off every month.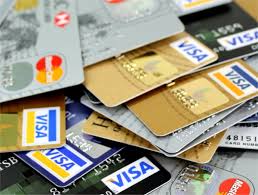 How Many Credit Cards Is Too Many?
Again, even though there's no hard rule against having too many credit cards, there are some times when having too many can adversely affect you.
Hard Inquiries
Every time someone does a credit check on you and pulls your credit report, this is called a hard inquiry. Whenever you apply for a new loan or credit card, the ledner will need to do a hard-credit pull in order to check your full credit report, and asses if you're going to be a risky borrower or not
If you do too many of these within a 12-month period, it can start to negatively affect your credit score.
Keep in mind that this can influence more than just your chances of getting another credit card. It could also make you not qualify for a mortgage, auto loan, bank accounts, or even the opportunity to rent an apartment.
Chase 5/24 Rule
One of the most well-known and feared rules among credit card rewards enthusiasts is something called the 5/24 rule. This is a rule made up by Chase that says you will not be approved for a new credit card if you've applied for more than 5 credit cards in the last 24 months.
For instance, if you'd like to apply to the popular Chase Sapphire Preferred card but have already opened 5 other credit cards in the past 2 years, then you'll most likely be denied. Those 5 other credit cards could even be from other providers like Citi, Capital One, or American Express.
7 Great Ways to Manage Multiple Credit Cards
As someone who's been juggling dozens of credit cards over the years, I can tell you that it can quickly get out of hand if you're not careful. There's a high potential that if you're not careful, you might wind up forgetting to make a payment or getting charged interest unnecessarily.
Here are some of the ways that I manage multiple credit cards and stay out of debt.
1. Get Organized
My favorite way to make sure that no credit card slips through the cracks is to always have some sort of summary or report ready at all times. For this, I have a spreadsheet where I list out all of my active credit cards.
There's nothing fancy or complicated about this spreadsheet. It's simply a list where I note important details like the current balance, due date, and any other helpful reminders.
2. Keep Track of Your Overall Spending
Like I mentioned already, overspending is a very real possibility when you've got more than one credit card at your disposal. To make sure you're looking at your spending from an overall perspective, I'd recommend getting a free budgeting app (like Mint), linking it to each of your credit cards, and then using it to ensure that your purchases don't exceed the total amount you've set for yourself each month.
3. Turn On Automatic Payments
Nearly every credit card these days has automatic payments as a feature. Whenever you get a new credit card, the first thing you should do after logging into the dashboard is to activate autopay. Be sure to also set it to pay the "Statement Balance in Full" so that you'll also never be charged any interest.
4. Know Your Dates
Even if you've got autopay turned on, it's still a good idea to know when each of your credit cards has an upcoming payment due. That way you can always make sure that your bank account has sufficient funds available and the payment won't bounce.
5. Use Just One or Two Cards for Regular Expenses
No matter what your reason is for having multiple credit cards, it's generally a good idea to carry only one or two of them around with you. This will not only help to curb your spending and keep it isolated to a manageable number of cards, but it will also be less of a headache if your wallet or purse is ever lost.
I decide which cards make it into my rotation by considering the rewards potential for each one. For instance, if I've got one where I know it will pay 5% cashback on gas or groceries, then that's the one I'm taking with me for that month.
6. Check-In on All Your Accounts Weekly
With the spreadsheet I mentioned in tip #1, I check on my credit cards weekly. This is to look over things that go above and beyond what autopay takes care of.
For instance, I'll usually browse through the past weeks' worth of transactions. This is just to make sure I recognize all of the transactions and that nothing suspicious is going on.
The other thing I'll look at is my credit utilization ratio for each credit card. If I'm getting dangerously close or even exceeding that 30 percent recommended threshold, then I'll generally make an early payment to reduce it before the cycle closes out. That way it will be lowered before the number gets reported to the credit bureaus.
7. Properly Close Out Unneeded Cards
At some point, you'll decide to cancel certain credit cards. Maybe it's to avoid being charged an annual fee, or perhaps you'd rather just not deal with keeping track of them all. Either way, here are a few things you'll want to keep in mind as you do this.
When you do decide it's time to cut one loose, be sure to call the credit card company and speak to their customer service. They will generally send you a confirmation (either by email or letter) after you close your account.
The other thing to do is to dispose of the physical credit card. Plastic cards can easily be cut up into tiny pieces and then thrown away. Metal cards (like the Chase Sapphire Preferred) might have to be sent back to the credit card company for proper destruction.

The Bottom Line
There are a lot of good reasons to have multiple credit cards. From maxing out rewards to increasing your FICO score, properly managing several lines of credits can have some pretty incredible benefits.
However, handing more than one credit card also comes with its own set of risks. Never take on more credit cards than you can manage financially or mentally.
This way your cards are easy to track and the temptation to overspend will be much lower. The best thing for you to do is stay as organized as possible and always look at your purchases from an overall perspective (using the help of a budgeting app).
As someone who's successfully managed multiple credit cards over the years, the best piece of advice I can give you is to automate the process and stay in the know. Make sure that every account automatically pays itself and in full so that you're never charged any interest. Check-in regularly to make sure that you stay within budget and that everything appears to be in order.
If you're able to keep your purchases under control and remain disciplined, then there's a world of perks to snatch up like thousands of dollars in cash back and free travel. I consider it my reward for good credit card management.