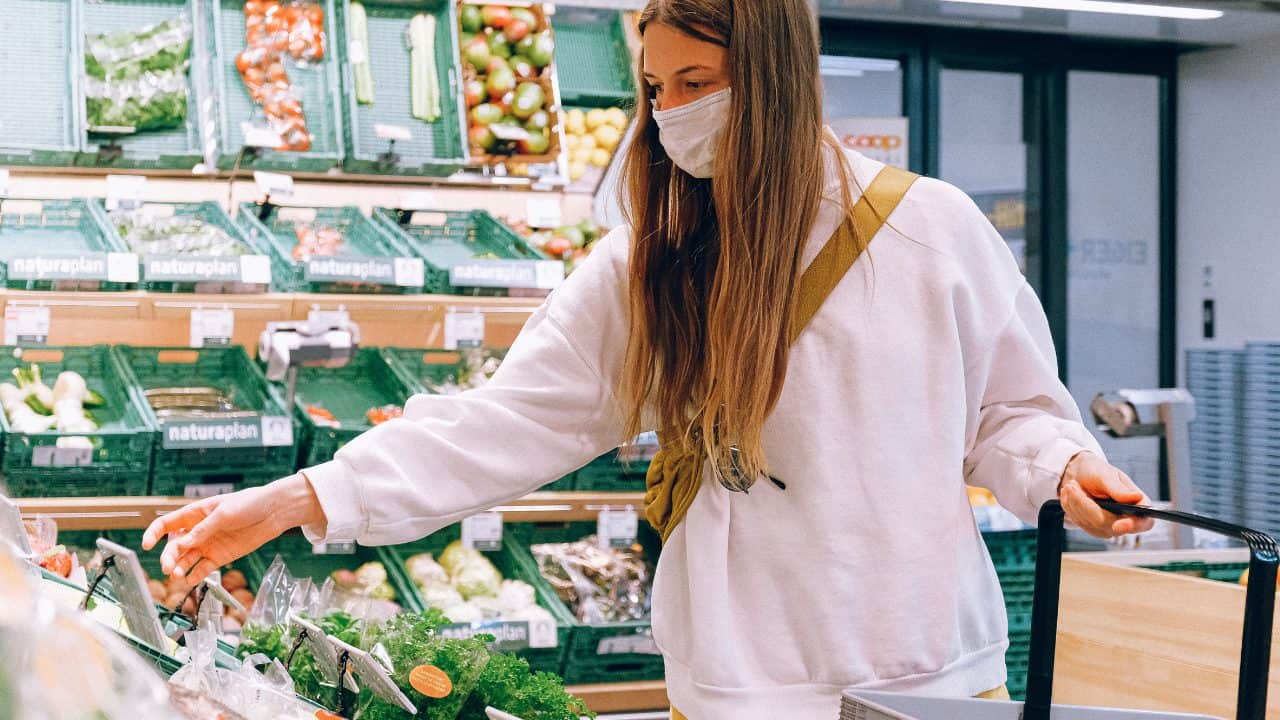 Disclaimer
We only endorse products that we truly believe in. Some of the links below may earn us some extra guac at no additional cost to you. Please pass the chips & thank you for feeding our habit.
There's no doubt about it: in some way or another, most folks are feeling financial pressure from the pandemic and recession. No matter where you go, it seems like sky-high prices and out-of-stock signs are the new status quo.
And if you're like me, you've noticed that your weekly grocery bill is easily $20 – $50 more than it was before the pandemic. I'm not alone here, either: 29% of consumers expect to pay more for groceries than they did pre-COVID, all for pretty much the exact same goods and services.
But are grocery stores actually inflating their prices? How does pandemic inflation affect food prices, anyway? Let's dig into how inflation works, how the pandemic increased inflation, and 5 ways to save money at the grocery store (even with higher prices).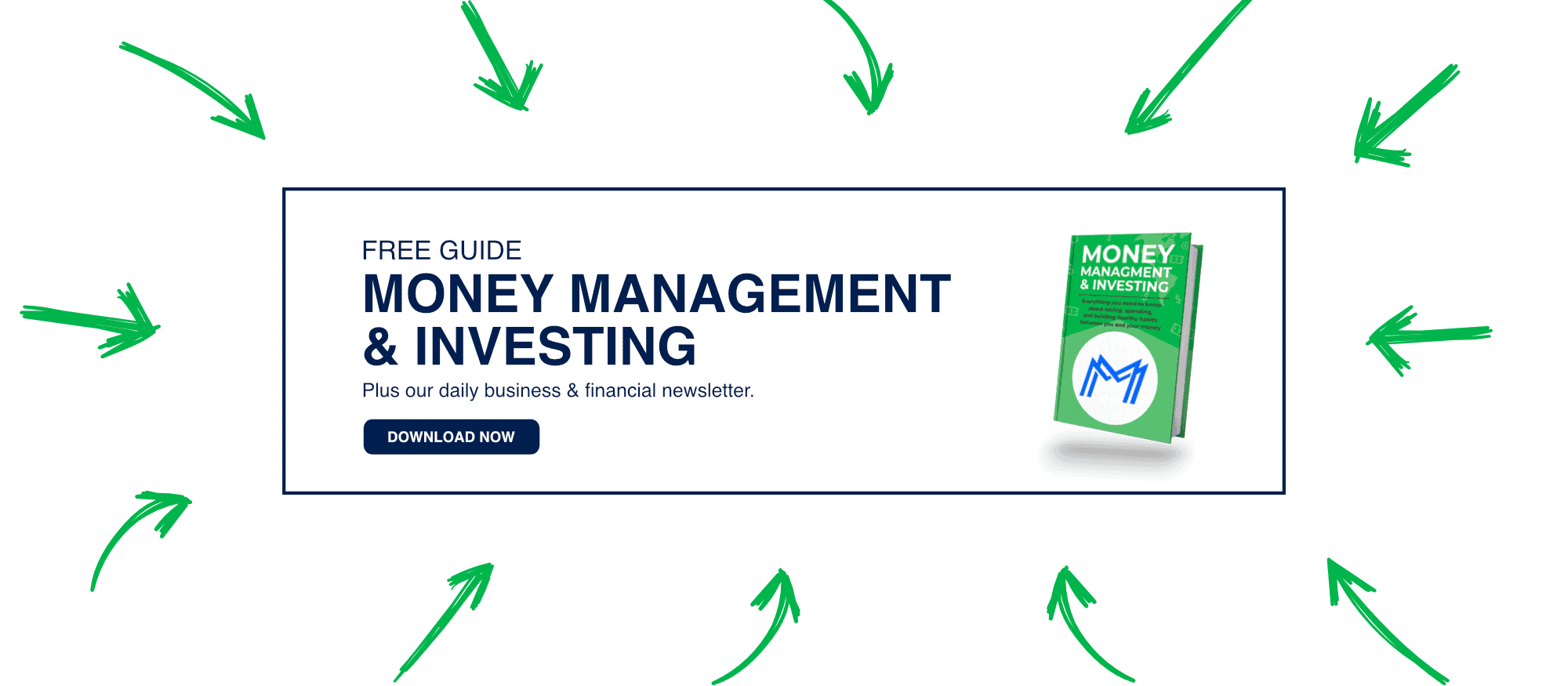 How the Pandemic Affected Inflation
Inflation refers to an increase in prices of good and services, accompanied by a decline in buying power. It's the reason why $20 bought you way more stuff in 1999 than it does today.
If you grew up during the Great Recession like I did, "inflation" is a word you've grown to fear. If it's too high, inflation can make it impossible to buy daily necessities or pay rent.
There's a lot of talk about inflation in the news thanks to COVID-19. And historically, pandemics can lead to inflation. In the case of COVID-19, the price for all goods has risen 5.4% in all categories in 12 months. Since the average annual inflation rate in the modern era is around 1 – 3%, this is definitely a noticeable change.
So what's the deal? Why are we seeing a near-double increase in our annual inflation rate? It comes down to a few factors, like:
Stimulus checks: These checks kept Americans afloat during the pandemic, but they're a double-edged sword. Flooding the market with cash can lead to inflation because the more money that's in circulation, the less it's worth (generally speaking). Some Americans saved their stimulus checks instead of spending them, too, which didn't help with economic recovery. And roughly $4 trillion dollars was printed out of thin air to cover the stimulus, meaning, there's way more money out there and people may have more of it, too.
Increased demand: Remember how people hoarded toilet paper and food when the pandemic first hit? You were lucky if you could find milk or eggs for a few months. This surge in demand led to a drop in supply, which translated into dramatic price hikes and even price gouging. Issues like the infamous Suez Canal blockage also led to supply chain bottlenecks that made this problem even worse. 
Fewer sales: With an increase in consumer demand for groceries, retailers aren't incentivized to offer as many sales. After all, why lower your prices if you know people will pay top dollar for your products?
Outbreaks: Meat prices skyrocketed when several major meat processing plants had to shut down because of COVID-19. Worker shortages at farms and other processing facilities means that fewer products are hitting the grocery store shelves, which increases the overall price.
5 Tips to Save at the Grocery Store—in spite of inflation
If you've noticed your grocery bill is higher, it's not just your imagination. All of these factors have led to higher food prices. In fact, food prices were 2.1% higher in 2021 than they were in 2020.
But it's not all doom and gloom, my friend. Yes, we're all paying more for food, but there are a few ways you can inflation-proof your shopping habits to save more money. Try these 5 tips to keep your grocery bill as low as possible—even after accounting for inflation.
1. Track Your Spending and Habits
You don't have any control over inflation, but you do have control over what you're buying. Start saving your receipts after every grocery trip. I pore over my receipts every few weeks with a pink, blue, and yellow highlighter to categorize purchases by fresh foods, household items, and packaged goods. A quick glance will help you spot problematic spending habits.
For example, one month I realized I was buying way too many frozen convenience foods, like french fries. To save money, I switched back to making homemade french fries from a huge sack of $1 potatoes.
You'll only be able to make changes if you're aware of your shopping habits first. You don't have to analyze your receipts forever, either; just watch what you buy for a month and switch up your habits to save more money.
2. Cook at Home
We all know restaurant meals are more expensive, but did you know that restaurant meals were more affected by the pandemic than home-cooked meals? Restaurant inflation increased by 4.2% while home-cooked goods increased by only 0.9%. That's a huge difference! If you're seriously concerned about inflation, try to limit how often you eat out.
Instead of buying a billion new ingredients every time you cook at home, cook with what you have on hand first. In my case, that meant eating a lot of grits for one week. Go through your pantry and freezer and make as many meals as you can with what you have on hand. This is a great way to prevent food waste while decreasing your grocery bill.
P.S. If you're looking for recipes, use this tool to cook meals with what's in your pantry. 
3. Eat Whole Foods Whenever Possible
Yes, inflation affected the prices of whole foods like fruits and veggies. But the inflationary price increase on whole foods is still cheaper than the convenience premium you pay on products like Rice-A-Roni, Cheerios, or Totino's Pizza.
I'm not saying you have to stop eating the junk food you love (I could never live without Oreos), but try to eat fewer processed foods whenever possible. In my case, that meant making french fries from whole potatoes instead of buying a sack of Ore-Ida french fries.
But few folks have the time to cook all of their food from scratch, myself included. I recommend looking over your grocery list, identifying the most expensive processed foods you buy regularly, and looking for a lower-cost fresh substitute. That might mean making your own yogurt, hummus, or sausage, for example.
4. Buy in Bulk
Buying bulk ingredients at warehouse stores like Costco is another way to reduce how much you spend on food. You'll pay more upfront because you're buying a lot of food, but per pound, bulk food tends to be much cheaper.
Always compare the price per unit, but in many cases, you can save money when you buy bulk:
Ground beef
Rice
Pasta
Beans
Keep in mind that you need storage to do bulk buying effectively. There's no point in buying 30 pounds of flour if you can't store it. Make sure you have extra pantry or freezer space before you buy anything in bulk.
5. Cook With Less Meat
Did you know that you could save $23 a week on your groceries if you didn't buy meat? I know that requires a big change to your diet, but reducing your meat intake can significantly reduce your grocery bill. You don't have to convert to veganism or vegetarianism to save money on meat, either. Try a plant-based meal once a week and expand from there if you like it.
If you absolutely can't have a meal without meat, try to buy unprocessed cuts of meat to save money. This is why my husband usually buys whole chickens instead of chicken breast; per pound, whole chickens are cheaper because you have to do the work of breaking down the chicken. You can also buy less desirable cuts of meat, like shanks, that are cheaper (but they taste divine in a Crock-Pot, I swear).

The Bottom Line
COVID-19 affected everything from our work, hobbies, and wallets. While you can't do much on your own to combat pandemic-related inflation, you can certainly do your best to save money on groceries. I've started using these 5 tricks to minimize the effect inflation has on my budget:
Track your grocery buying habits.
Cook more meals at home.
Eat whole foods.
Buy in bulk.
Buy less meat or less desirable cuts of meat.
Will the pandemic have long-term consequences on our economy? It's a little too soon to tell. But what I do know is that we don't have to accept sky-high grocery prices right now. Strategic meal planning and grocery shopping will go a long way to minimizing your weekly grocery bill, inflation or not.