Disclaimer
We only endorse products that we truly believe in. Some of the links below may earn us some extra guac at no additional cost to you. Please pass the chips & thank you for feeding our habit.
At the beginning of my journey as an investor, there appeared to be few options for those who just wanted to test the waters of stock market investments. Since that first trade I made almost a decade ago, the internet has exploded with investment platforms that promise to simplify the entire process. With the plethora of platforms available, do you know how to choose the right investment platform?  
Finding the right investment platform starts with understanding your investing needs. Perform due diligence into the security of the site, its fees, and the types of assets available to purchase. Educational resources such as a blog or a glossary should also be considered before a trial run. 
If you want to get started with investments but don't know where to begin, we will dive deep into the six tips we use to evaluate whether an investment platform is going to be a good fit.
How To Choose The Right Investment Platform – 6 Great Tips
Deciding how to choose the right investment platform requires investors to do a great deal of research before investing the first dollar. Here are six tips to help you choose the right platform from the very beginning. 
Understand Your Investing Needs
Chances are that you have seen appealing advertisements for many of the more popular platform options including Robinhood, M1 Finance, and Webull. It can be tempting to go with the first one that appears in front of you, but you need to first evaluate your investing needs. Understanding what you need for the long haul is essential to making a choice that will serve you well into the future. 
You should know what your investment goals are and have an overall strategy in mind. Consider what you need from an investment platform: 
Educational resources or a blog to keep you informed

Access to customer service for questions that arise

Advanced charting capabilities

Overall goals for your investment (rainy day fund, retirement, etc.)
The important thing here is to be as honest with yourself as possible about your current know-how and where you would like to be. 
M1 Finance makes investment easy for beginners with commission-free trades, access to great customer service, and an array of educational resources. Not to mention, they have automated investment pies for you to choose from if you aren't yet confident enough to allocate your funds into a specific plan that you created. 
Research Each Investment Platform
You want to make sure that everything is above-board with your new investment platform, and that means doing some digging before you invest the first dollar. Checking out the reviews from other investors is a great first step. You should be able to access these through their website, on trusted review sites, and through Google.
Look for investors that were happy with the service they received and steer clear of investment platforms that have a long list of unsatisfied clients. 
While these personal anecdotes are important, you also need to make sure they are financially safe for you to put your savings on the line. Make sure that they are a member of the Securities Investor Protection Corporation (SIPC) and Financial Industry Regulatory Authority (FINRA).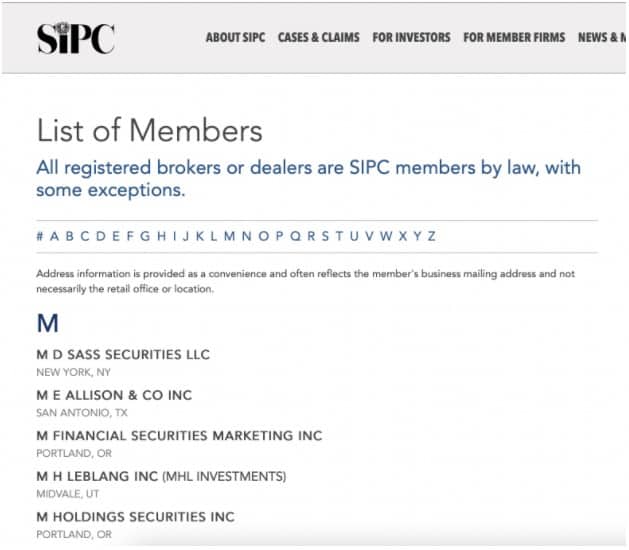 Both of these certifications should be prominently displayed on their website or you can take a look at the SIPC and FINRA websites to see if the particular brokerage is listed. These certifications can help put your mind at ease that your money is protected, even if the company goes under.
Consider What You Will Pay In Fees 
No matter what you want to invest in, you want your hard-earned dollars to be working in your favor to build wealth. It is important to know what fees a brokerage will charge for each trade or purchase that you make. Look for trade commissions as well as annual or monthly fees. 
M1 Finance is a great option for investors who want their money to be building wealth because they charge no commissions or markups on trades. You will never be charged to use the platform, but there are some other fees you might encounter, including: 
Requests for paper copies

Inactivity fees for accounts with no activity in 90 days

Outgoing direct account transfers

Wire transfers or check requests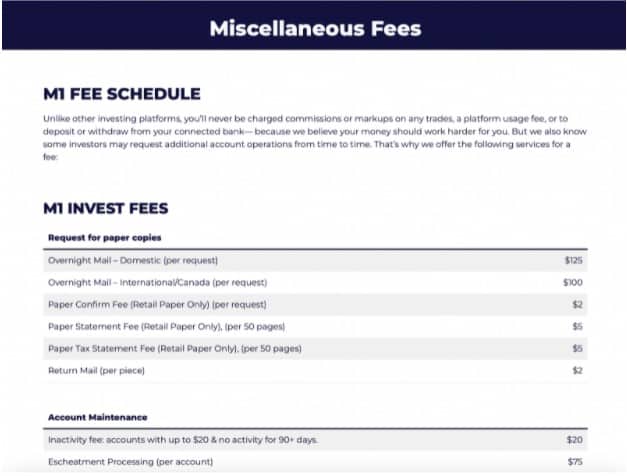 In addition to the fees levied on your investment account, you should also know what the account minimum is going to be for a beginner investor. Some platforms allow you to get started for as little as $1 while others may require thousands in initial investments. 
M1 Finance requires a modest $100 minimum for their investment accounts or $500 for retirement savings accounts. This is still relatively minimal compared to some traditional brokerages that will require thousands of dollars to invest with their firm.
Look for the Assets You Want to Invest In
Not every investment platform will have the assets that you are interested in investing in. It is important to know what your preferred investment strategy is going to be before you make any type of commitment on which investment platform is the right fit for you. This is key to learning how to choose the right investment platform. 
Think about where you want to invest your money. Are you more interested in stocks, crypto, mutual funds, ETFs, or something else altogether?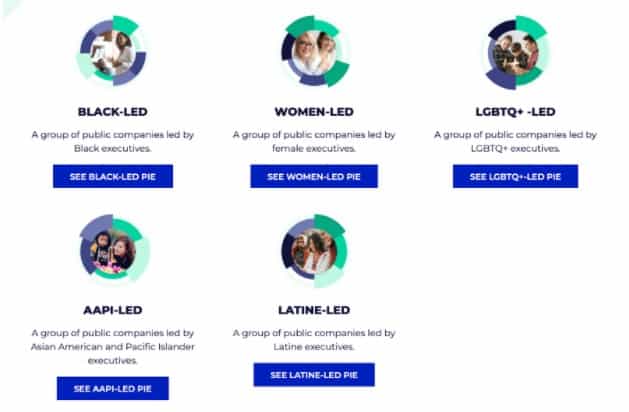 M1 Finance makes investment strategies simple with individual stocks and ETFs. Investors who are just beginning their investment journey will love the expert-made pies that create a diverse portfolio with very little effort on your part. 
As you become a more experienced investor, you can build your own custom pie that caters to your interests and investment strategy. If investing in the stock market is your primary goal, M1 Finance is the way to go. 
Educational Resources
How much do you already know about investing? When it comes to how to choose the right investment platform, you need to be really honest with yourself about what you know and what you may still need to learn. Even seasoned investors can benefit from brushing up on the basics from time to time. 
Look for an investment platform that promotes good education for their investors. This can take the form of a comprehensive FAQ library or a long glossary of important terms. Either way, robust lists of resources can give investors the confidence to make better trades and make important decisions. 
You may also want to look for a platform that has a regularly-updated blog that keeps you abreast of changes in the market. Keeping up with industry changes is crucial to helping you figure out when to hold, sell, or buy new assets. 
If you aren't a fan of reading the business section of the newspaper, a blog can be a great alternative to keep you informed.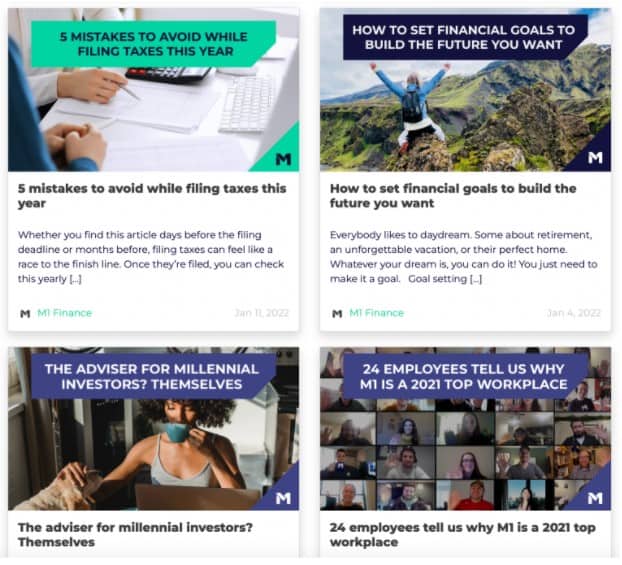 Take The Platform For A Test Run
The truth is that the only way to truly learn how to choose the right investment platform is to test a few of them out for yourself. Many accounts are free to set up or require only a small initial investment for you to try them out. This is the best way to see how user-friendly a platform is and whether it is a good fit for your investment strategy. 
While you are testing the platform out, be on the lookout for answers to some of these questions listed here. It will clarify what type of assets you can invest in and what the fees are for conducting a new trade. Other important things to look at include: 
Timing and execution of trade

Possibility of extended trading hours

Charting capabilities
Investors should be looking at what data is available to them through the platform to help guide their decision-making process when it comes to buying and selling assets. 
Go ahead and conduct a trade, no matter how small. See how easy or difficult it is to make your first purchase of an asset that you are interested in. 
Keep in mind that many platforms allow for fractional shares (including M1 Finance) so that you can invest just a small dollar amount in your favorite stocks to test the waters.
Choosing The Right Investment Platform For The Long-Term
If you need to learn how to choose the right investment platform, there are many aspects that you need to consider. From the cost of use to the security of the platform, investors need to do their due diligence and heavily research which platforms are the right choice for their investment strategy and plan. 
Know what you want to invest in and how much time and effort you want to put into managing your funds. 
In the end, the best way to decide which platform is going to be right for you in the long-term is to take it for a test run. Invest the minimum amount and see how user-friendly the platform is. This will also give you great insight as to whether the platform has more advanced tools that you can learn to use as you grow into a more seasoned investor. 
M1 Finance is a great platform to turn to for investors of any age and experience level. Consider taking them for a test run today!