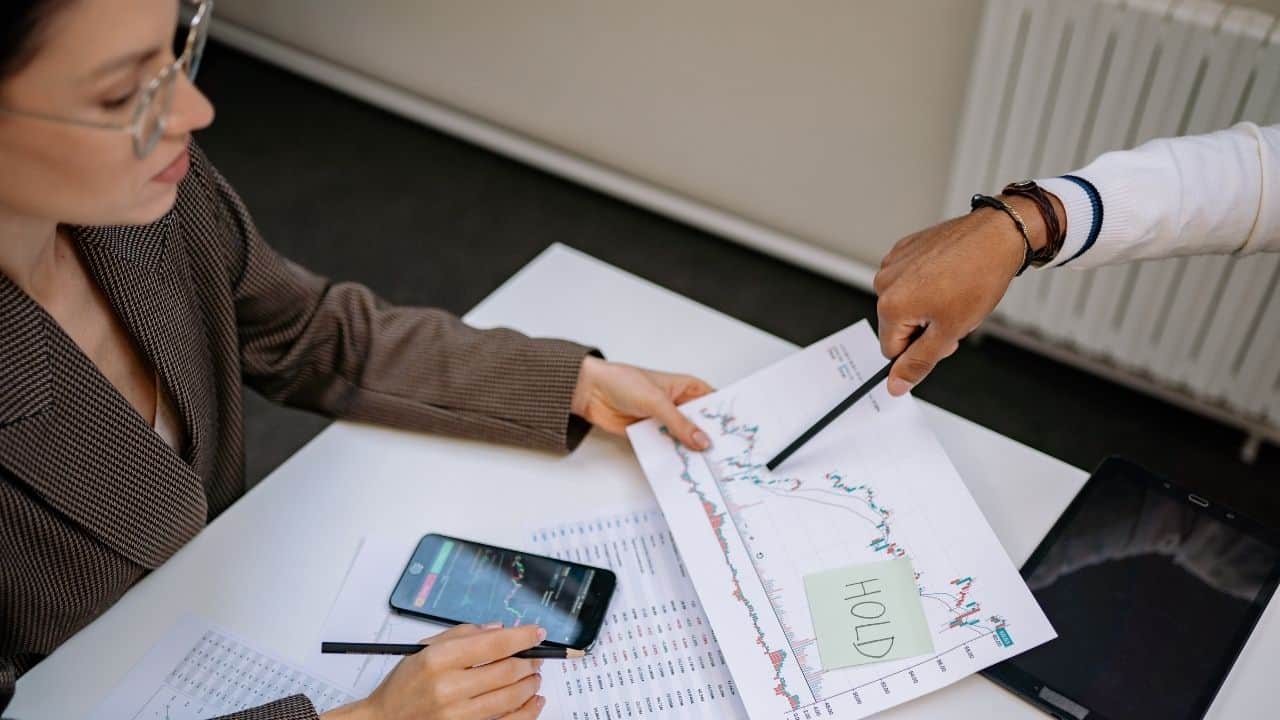 Disclaimer
We only endorse products that we truly believe in. Some of the links below may earn us some extra guac at no additional cost to you. Please pass the chips & thank you for feeding our habit.
Investing is a tricky subject to broach for anyone, but international students often have an even more difficult time determining which apps are best suited for their unique needs. The good news is that there are several top trading apps that can help you to put your money to work for a low initial start-up cost. There is something out there for you whether you happen to be looking for commission-free trades, a robo-advisor, or a platform that has great educational resources. 
The best investing apps for international students may require an F1 visa, a social security number, an account at a US-based bank, or permanent US address. Be sure to check with each to determine requirements. Top choices are:
Robinhood
M1 Finance
Betterment
Firstrade
Fidelity
TD Ameritrade
Charles Schwab
If you are ready to make a move on the stock market while you are living stateside, here is everything you need to know about these top investing apps.
1. Robinhood

International students who are in the United States under an F1 visa are permitted to participate in trading on the Robinhood platform. Robinhood offers a robust and comprehensive trading platform that allows investors to participate regardless of how much money they have to invest. They permit you to start with no account minimums, and they allow investors to purchase fractional shares of their favorite stocks. 
One of the major draws of Robinhood for international students is that it allows for commission-free stocks, options, and ETF trading. If they want to dabble in day-trading or make more frequent trades, this one savvy move can save a lot of money.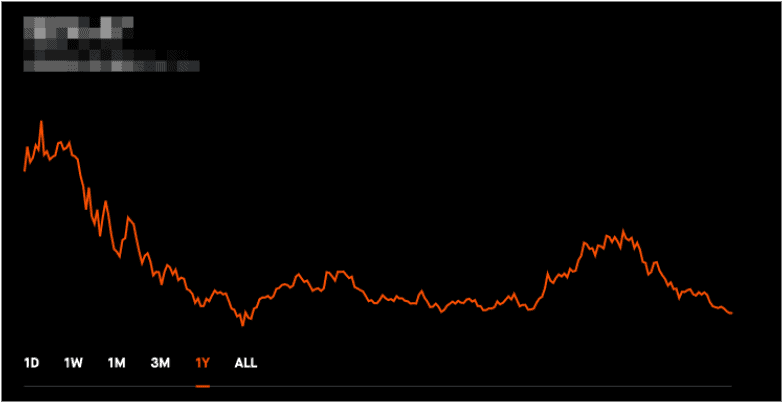 Robinhood is also ideal for those who want to get involved in cryptocurrency for free. This is a unique feature to Robinhood, as most of the major brokerages will charge a nominal fee for those who want to trade in crypto. 
The platform is extremely user-friendly, making it simple for even beginner investors who have limited knowledge of how the stock market works. 
Unfortunately, there are a few drawbacks to the Robinhood platform. The major one to note is that they do not offer any type of retirement account. Investors who are looking toward the future when they no longer wish to work will want to turn elsewhere for the tax benefits inherent to accounts like IRAs and 401(k)s. They also do not offer mutual funds or bonds. 
Try Robinhood today for a user-friendly and inexpensive trading experience!
2. M1 Finance

M1 Finance is another of the top investment platforms for international students. In order to make use of this platform as an international student, you will need a green card or to be a permanent resident of the United States. A simple F1 visa will not be enough to allow you to invest through their platform in the United States. 
If you meet the requirements as an international student, M1 Finance is a great option to invest in. They offer commission-free trading and no account management fees. 
Unlike Robinhood, there is a small minimum account balance when investing in M1 Finance. For those who plan to use it solely as an investment account, the account minimum is rather small at just $100. Investors who are looking toward retirement will need to invest at least $500 into an IRA account. 
While there are minimal account balances, it is also important to note that you can get started with your favorite stocks for very little initial investment. Purchasing fractional shares of a high-end stock is always a possibility when investments are done through M1 Finance. 
One of the benefits of M1 Finance is that they offer automated investing at no additional charge for standard accounts. While investors can choose how and where to direct their funds, they can also choose from pre-made "pies" that are professionally designed to mimic certain investment strategies. This can be great for a beginner investor who isn't yet confident in their ability to select the right stocks.
3. Betterment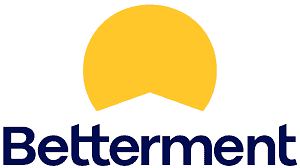 For those who are new to the world of investing, Betterment might be the best option. It will require a few additional details for international students though: 
A permanent United States address

A United States social security number

A checking account at a United States bank
If you meet all these criteria, then Betterment is a comprehensive robo-advisor that can help you to reach your goals. 
One of the unique features of Betterment is their goal-setting tools that allow you to see whether you are on track to achieve your financial goals in any given time period. They even help investors to determine how much they should be contributing on a monthly basis if they hope to achieve those goals.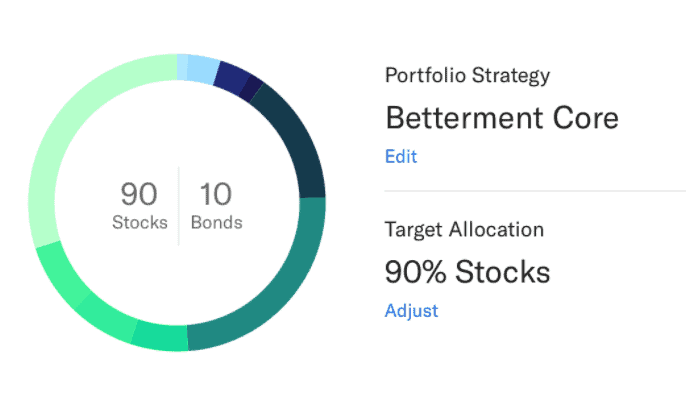 Much like many of the other best investing apps for international students, the low account minimums make investing with Betterment easier. In fact, there is no required account minimum to get started. They also charge minimal fees with just a 0.25 percent management fee. 
Betterment is great for hands-off investors who want someone else to manage their funds for them. Investors can set up a customized portfolio and then allow the platform to maintain their trade with tax-loss harvesting and reinvesting dividends. Betterment also offers fractional shares so that every penny of what you want to invest can be put to good use.
4. Firstrade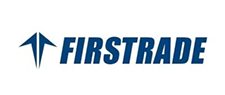 The best option for international students who do not have a valid United States social security number is Firstrade. They cater to this niche market with an offering that is highly competitive, even among other investing apps. 
It is easy to see how you can save money on some of the fees associated with big-name brokers when you consider the benefits of Firstrade:
$0 commission on all trades and $0 options contract fees

No deposit minimum

No hidden fees
If you are a cost-conscious investor who wants a platform that can grow with them, Firstrade is often an ideal fit. The platform is extremely user-friendly, making it easy for beginners to get their feet wet with their first few forays into the United States stock market. However, it has a suite of robust features that can be used by even more advanced traders. 
Besides being one of the few legitimate investing apps that does not require you to enter a social security number, they also have a nice range and selection of investment products. Investors can try their luck with stocks, ETFs, options, and mutual funds. This makes Firstrade even more robust than Robinhood while remaining as user-friendly as possible.
It also features extended-hours trading that spans from 8:00 AM to 8:00 PM (EST), so investors have more time to close deals throughout the day. 
Many international students will love the customer service offered through Firstrade. They offer customer service representatives who speak both Cantonese and Mandarin.
5. Fidelity

International students who have a valid social security number may want to look into an account with Fidelity. When trading through their app, you gain access to an array of features and benefits that will help you to diversify your holdings for minimal cost. Fidelity features a selection of great commission-free ETFs as well as stocks and options. 
Much like the other best investment apps for international students, Fidelity also offers fractional share investing. International students can start by investing whatever they have available and know that their money is hard at work for them. There are no account minimums for the app, giving investors a great way into the market if they don't have much to invest in the beginning. 
An area where Fidelity really shines is in their customer service. In addition to a resource center found on their website, investors can also access in-person services at more than 200 locations across the United States. Phone, chat, and email support are also available around the clock. 
There are two apps offered by Fidelity, but international students may want to consider getting the Fidelity Spire app which is more suited to young adults who haven't spent much time dabbling in the stock market. It offers an easy-to-use interface along with clear vocabulary that allows a new investor to understand exactly what they are getting into.
6. TD Ameritrade

If an international student is seeking out an investment opportunity that will help them look to the future with IRAs, TD Ameritrade may be the best fit. Like many of the other best investing apps for international students, this platform features $0 commission stock, ETF, and options trades. TD Ameritrade has several types of accounts to choose from, including: 
Taxable 

IRA

HAS

401(k)

Trust
Much like M1 Finance, there is a small minimum investment required to get started on this one platform. Investors who are seeking to access this relatively user-friendly app will need to invest a minimum of $50 to get started. 
It is particularly great for beginning investors because it offers a multitude of resources to help educate investors on how the market works. That being said, it is still a great platform even for those who have more experience in the market. It is easy to use and has some of the same great features as other apps that are more geared toward day-trading. 
One downside to TD Ameritrade that is important to note is that they do not allow for investors to purchase fractional shares. If an investor wants to purchase a share of a pricey stock, they will need to take the time to save up for this investment which can cost you more money in the long run because your dollars will not be hard at work for you in the interim.
7. Charles Schwab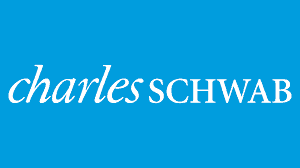 International students who want to invest in the United States stock market will want to consider one of the biggest players in the industry: Charles Schwab. They also acquired TD Ameritrade though the two platforms run independently of each other. However, because they are owned by the same parent company, they have many of the same benefits. 
For example, Charles Schwab has started to move toward more commission-free stock and ETF trading like many of the other best investing apps on this review. Investors who are more interested in trading in FX or cryptocurrencies may want to consider a different platform such as Robinhood though. 
Much like TD Ameritrade, Charles Schwab is known for its resource library that caters to investors of all kinds. From beginner to more experienced, investors will find the answers that they need on the app. 
They also do their best to keep investors abreast of the latest news and research on the stock market, tools that most would expect to see from a large brokerage. If you still don't find the answer you are looking for on the app, you always have access to live customer service where a trained representative can assist you. 
Much like Betterment, Charles Schwab also offers robo-advisors that will manage your portfolio for you. Investors who prefer to deal with their account in-person have the option at one of the Charles Schwab branches spread out across the country.
Finding the Right Investment App for You
Before you decide which investment app is the right choice for you as an international student, you must first determine what features are most important to you. Do you need an account that has no minimum investment required? Maybe you are looking to the future and searching for something that you could use in retirement.
Beginner investors may need a bit more guidance than those who have a background in finance or the stock market. Apps that feature high levels of support such as those found with Charles Schwab or TD Ameritrade may be the best fit for you. 
Many of the top options allow for commission-free trading, enabling you to keep more of your hard-earned dollars in your pocket at the end of the day. If this describes you, then you may want to consider Robinhood, Firstrade, or M1 Finance to make the most of your overall investment. 
Don't delay getting your investments started!