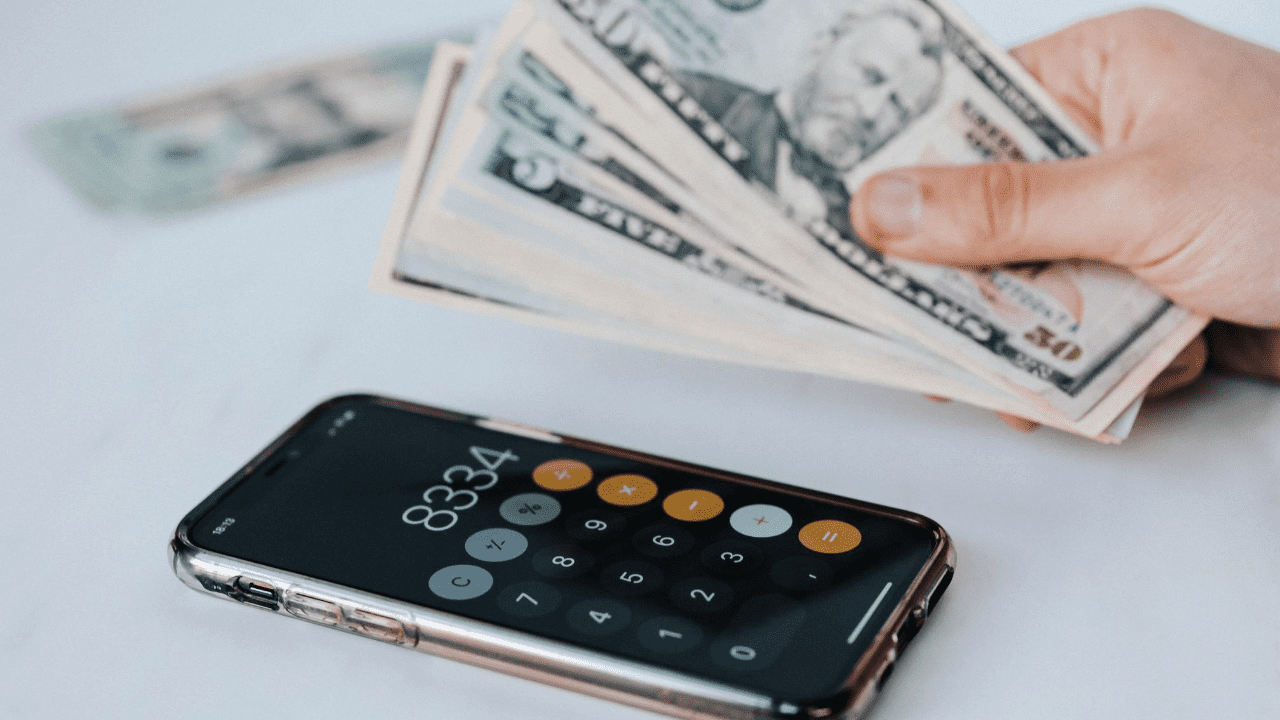 Disclaimer
We only endorse products that we truly believe in. Some of the links below may earn us some extra guac at no additional cost to you. Please pass the chips & thank you for feeding our habit.
One of the most overwhelming aspects of being in a lot of debt is owing money to many different lenders. It can feel like you're aren't making any significant progress because you're only able to pay the minimum balance on each of them.
If you find yourself in this situation, debt consolidation could be your saving grace. Debt consolidation takes all your high-interest debt and rolls it into a single loan with a single monthly payment.
And it's even possible to consolidate your debt at a lower interest rate. Not only will this simplify your monthly payments, but it could save you a lot of money in interest over time. 
How do I Consolidate My Debt?
If you're considering debt consolidation, there are a few different ways you can get started. Let's look at each of these options in more detail:
Debt consolidation loan:

You can apply for a fixed-rate loan through a bank or online lender, then use that money to pay off your outstanding debts. Going forward, you'll focus on paying down the loan. 

Credit card balance transfer:

Another option is to transfer your outstanding balances onto a 0% interest, balance-transfer card. For this strategy to work, you'll have to pay it off before the promotional period is up.

HELOC:

If you have equity in your home, you can apply for a home equity line of credit (HELOC) and use the money to pay off your debt. This could be a good option for anyone with bad credit. 

401(k) loan:

You can also take out a 401(k) loan to pay down your debt. This comes with lower interest rates than other types of loans, but most financial experts will not recommend this option. Money that you borrow from your retirement account will not earn any returns, and you can end up hurting your retirement plans.
The Pros and Cons of Debt Consolidation 
If you've been unsuccessfully trying to pay off multiple debts for years, then debt consolidation may be sounding pretty appealing right now. However, there are pros and cons to every financial decision, and this is no exception. 
Here are a few things you should consider before consolidating your high-interest debt:
Pros 
Pay less money in interest:

If you have a lot of high-interest credit card debt, then it may be worth it to consolidate for the lower interest rate alone. The average interest rate for a credit card is more than 18%, as opposed to an average of 10% on a personal loan. So by consolidating, you could end up saving thousands of dollars in interest payments. 

Pay off your debt faster:

Many people find that they're able to pay off their credit card debt much faster by consolidating. Credit cards don't come with a repayment schedule, and it's easy to pay down your cards, only to end up adding to the balance later on. This isn't an option with personal loans.

Simplify monthly payments:

Consolidating to one monthly payment will streamline your payments and likely make it easier for you to manage your finances. Instead of making multiple payments throughout the month, you'll have one consistent payment every month.

Improve your credit: Did you know that your payment history accounts for 35% of your total credit score? That means if you make your payment on time every month, consolidating could give your credit score a boost. 
Cons
Potential fees:

Depending on the debt consolidation loan you take out, you might end up getting hit with some fees. This includes things like origination fees, closing costs, and balance transfer fees. You should consider all the potential costs involved before applying for a debt consolidation loan.

You may need a high credit score to qualify:

If you're hoping to take out a balance transfer card or personal loan, you'll need a high credit score to qualify for the best rates. So both of these options may not work for borrowers with bad credit. 

Using a HELOC can be risky:

The advantage of taking out a HELOC is that it's an option for borrowers with poor credit. However, by doing this, you're using your home as collateral for the loan. That means if you're unable to repay your loan, you're putting your house at risk. 

Won't fix your financial situation:

And finally, if you're in a lot of debt, then you should consider how you got there in the first place. Consolidating won't fix your financial problems, and if you don't change your behavior, then you may end up in debt all over again. 
How to Know if You Should Consolidate
So now that you understand what debt consolidation is as well as the advantages and disadvantages, how do you know if it's the right choice for you? Well, the biggest thing you should consider is whether or not you have a plan for repaying your debt.
Debt consolidation isn't a magic wand that's going to fix all of your financial problems. You should know that you have the cash flow to make your loan payment every month, and a plan to avoid getting into the same situation in the future.
Debt consolidating is also a good idea if you have a high enough credit score to qualify for a balance transfer card or personal loan. Taking out a HELOC or 401(k) loan is riskier, and it's not a great idea to put your home or retirement savings at risk.
And debt consolidation is best for people who are looking for ways to reduce their high-interest credit card debt. If your debt is small and could be paid off in six months or less, then consolidating is probably more of a hassle than it's worth. 
Bottom Line
Debt consolidation can be a useful strategy to help you reduce your interest and pay off your debt faster. However, it's not going to be the right choice for everyone. 
If you want to get out of debt but aren't sure what the next best steps are, it can help to work with a certified financial planner. That individual can evaluate your situation and help you come up with a plan that's right for you.
Contributor's opinions are their own. Always do your own due diligence before investing.
Keep Reading: