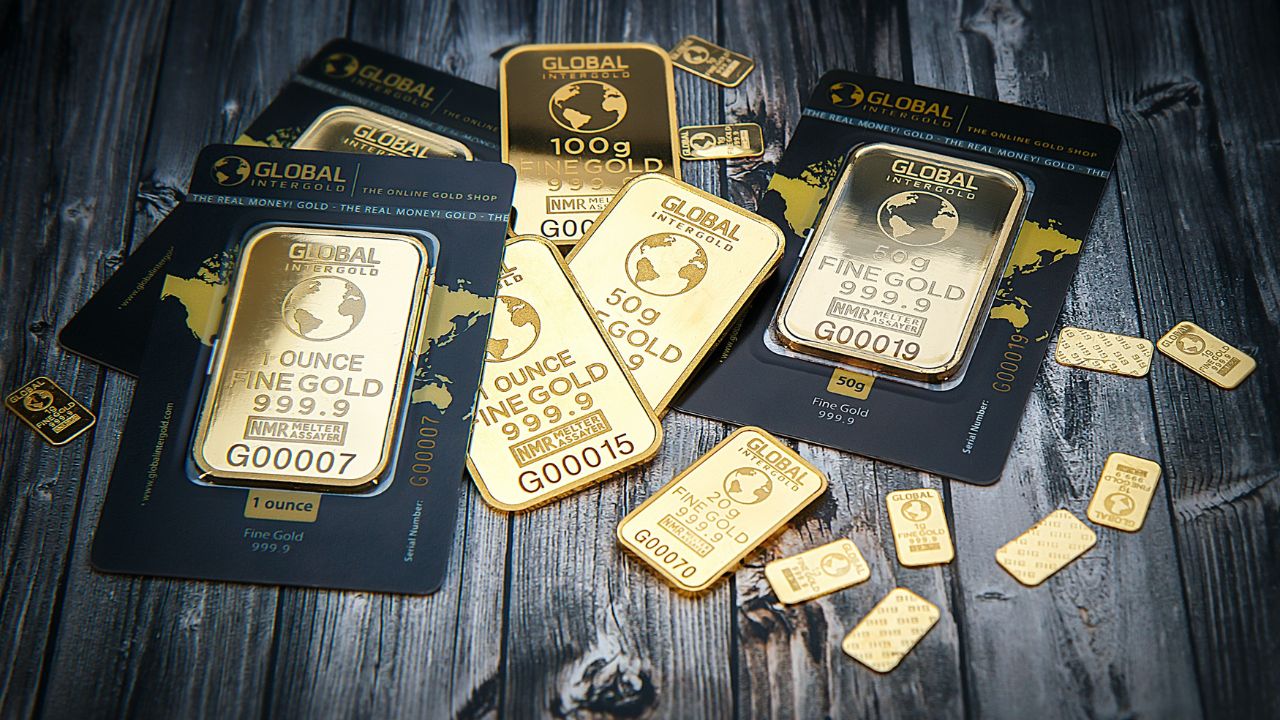 Disclaimer
We only endorse products that we truly believe in. Some of the links below may earn us some extra guac at no additional cost to you. Please pass the chips & thank you for feeding our habit.
When the economy starts to decline and the media begins to suggest that there's an impending recession on the horizon, what can investors do to protect their money and potentially capitalize on the situation? One of the places that many people have turned to happens to be one of the oldest and most recognizable assets that's still used today: gold.
Investing in gold during a recession can be advantageous because its value tends to rise as the stock market falls and investors look for a safe place to preserve their capital. This is due mainly to its scarcity as well as gold being universally recognized as a medium of exchange.
Of course, gold isn't the only investment to consider during a recession since there will be opportunities in other asset sectors too. In this post, take a closer look at gold and see how it's classically performed during previous recessions. 
We'll also highlight a few other important investments to keep in mind as you work towards shielding your money and leveraging this recession to your advantage.
Is Gold A Good Investment During A Recession?
Whenever the economy starts to show signs of trouble, something investors will notice is that the price of gold typically starts to rise. To fully appreciate why this is happening, it's helpful to understand what makes gold valuable in the first place.
Why Gold Is Valuable For Investors
Gold has been regarded as a medium of exchange and store of wealth for centuries. It was used by kings and civilizations long before people started using fiat currency, the government-issued "paper money" that you and I use today. 
As a matter of fact, U.S. dollars were redeemable for a fixed amount of gold up until 1971 when then president Nixon took the country off of the Gold Standard.
Gold derives its value from three important characteristics:
It's widely desirable

– You can go anywhere in the world and gold will be recognized as having value

It has relative scarcity

– Gold is not easily mined relative to other precious metals. Therefore, its supply is somewhat limited

It has a wide range of uses

– Aside from having it as wealth, gold has a lot of practical uses as a commodity for things like jewelry, electronics, computers, dentistry, etc.
When the stock market falls or the buying power of the dollar begins to erode because of inflation, investors lose confidence in these modern forms of assets. Instead, they will turn to what has historically done a good job of protecting their principal.  
To give you some idea of how gold has performed in the past, let's skip over the mini-recession that took place in 2020 during the start of the COVID pandemic and go back to the 2008 Great Recession. 
This is when major financial institutions began to fail due to the sub-prime mortgage crisis, and it caused the stock market to lose nearly 50 percent of its value. 
Yet, between 2008 and 2012, the price of gold increased by a dramatic 101 percent. This was mainly because investors flocked to the commodity as they waited for government intervention and the economy as a whole to get back on track.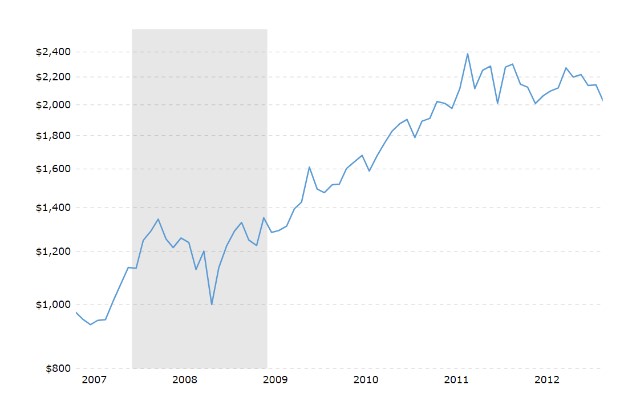 Ways You Can Invest In Gold During A Recession
If you want to make gold a part of your portfolio, there are a few ways you can go about doing this.