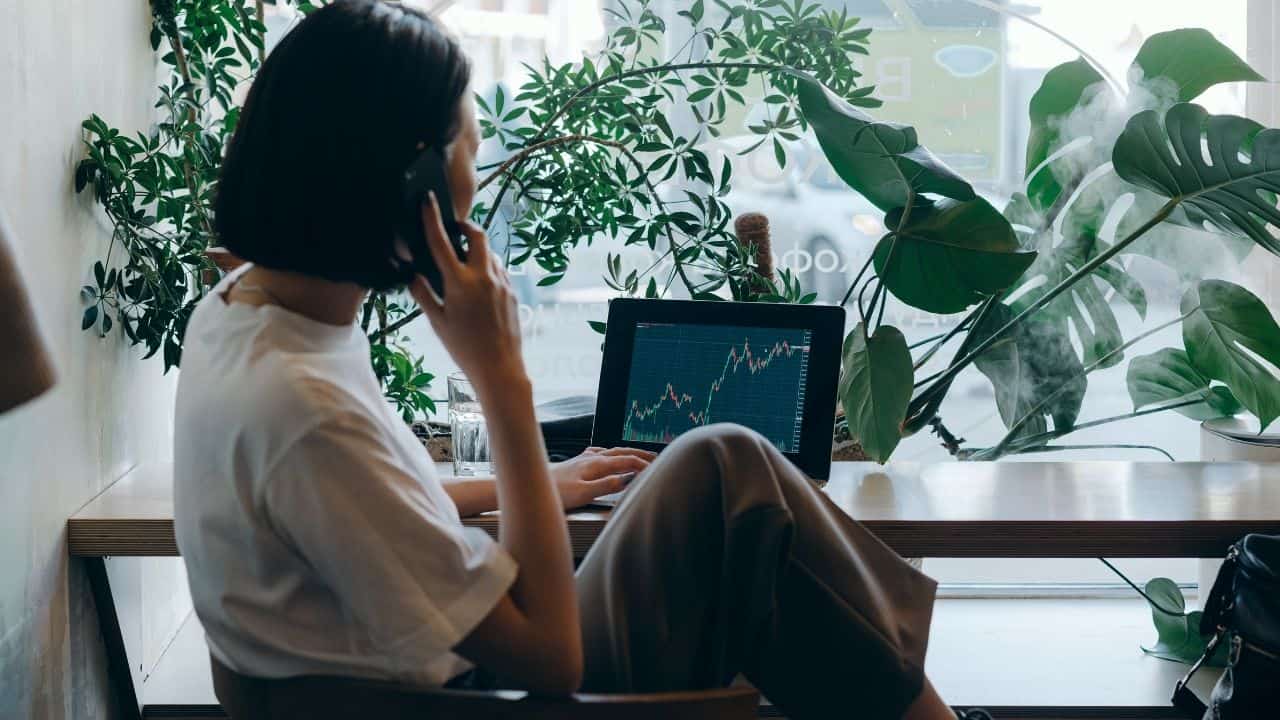 Disclaimer
We only endorse products that we truly believe in. Some of the links below may earn us some extra guac at no additional cost to you. Please pass the chips & thank you for feeding our habit.
Taking those first steps toward an investment portfolio can be nerve-wracking and overwhelming – at least, it was for me. I needed something that was simple and easy to understand so that I could get started while learning more about how the market works. In the end, I opted to use a robo-advisor to help me get started. M1 Finance is part robo-advisor and brokerage which leads many people to wonder: is M1 Finance good for beginners? 
M1 Finance is a great platform for beginners because of its Expert Pies that make hands-off investing simple and straightforward. It features low account minimums, zero commissions and fees, and a chance to grow as investors gain experience by allowing them to create a custom investment portfolio.  
For more information on what you can expect from M1 Finance, here is a breakdown of what a beginner will truly need to know.
Is M1 Finance Good For Beginners?
If you are just starting to dabble in the market with stocks and ETFs, M1 Finance should be your first pick. This platform aims to make investing a breeze, even for those who don't have years of experience under their belt just yet. Investors who want to sign up and start managing a portfolio right away will want to think hard about this platform.
Low Fees And Account Minimums
First, M1 Finance is a free account that comes with a low required account minimum of just $100. You can also upgrade to a retirement savings account with a slightly higher initial investment of $500. The two options give you everything you need to start saving toward your goals. 
The next perk of choosing to go with M1 Finance is that they charge zero commissions and fees for making active trades. Even account management is free on this platform, a major savings over some of the more traditional brokerages. 
Another benefit to investing on M1 Finance is the ability to purchase fractional shares. For those who want to invest in pricey companies but don't yet have the capital saved up to do so, they can choose to purchase a fraction of a share. 
This means that every dollar you invest is working hard for you instead of languishing in an account where it will wait until you have enough money to purchase a single share of Apple, Netflix, or any other major company.
Expert Pies
However, the place where they truly shine is in their investment strategy for beginners. For those who simply want to get started with their investments right away, they don't have to do any real research on what stocks or ETFs to invest in. 
Customizing your portfolio is one option, but it may not be realistic for a beginner who has no knowledge of the market and no guidance. Instead, M1 Finance has pre-made pies known as Expert Pies that help all investors to diversify their portfolio and start investing right away. 
These Expert Pies are designed with unique goals in mind including areas like: 
General investments

Retirement savings accounts

Responsible investing
All you have to do is think about what matters most to you and then select an Expert Pie that aligns with your beliefs and goals. It is an easy hands-off approach to your investment strategy, making you more likely to stick with your investments for the long haul.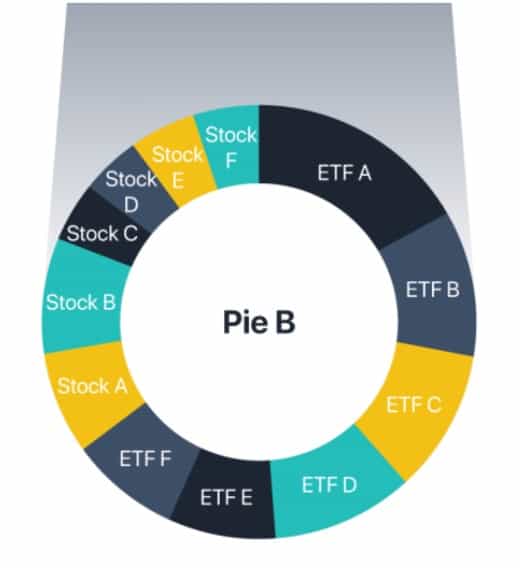 Simple To Use Platform
One of the major complaints from new investors is that they just aren't sure where to start with their new investments. Fortunately, M1 Finance takes this dilemma and makes it easy for any and all investors to get started right away. Their platform is simple to use and understand, paving the way for a great experience when it comes to long-term investing. 
A great feature of the platform is that it allows investors to grow and change their investments as they learn more. Beginners might initially want to take advantage of those Expert Pies for no reason other than that they want to get started quickly. This is still a great option, and many investors will stick with this for the lifetime of their use on M1 Finance. 
However, they can also branch out into creating custom portfolios. There are still zero trading fees and no commissions charged when you decide to start dabbling in your investments.
Dynamic Rebalancing
One of the most time-consuming aspects of managing a portfolio is keeping everything organized and balanced. M1 Finance takes this burden away from the investor by engaging in what they call dynamic rebalancing. Every time that you make a deposit into the investment account, they will ensure that it lines up with the percentages set in your Expert Pie or the custom pie you made. 
For a beginner who has minimal experience in the stock market, dynamic rebalancing could be a real game-changer. If you notice that things aren't quite adding up with the dynamic rebalancing, you can also choose to manually rebalance your portfolio (if you have the experience to do so). 
Borrow Against Your Portfolio
Investors who aren't used to having their money tied up in the stock market will want to build up a savings account to cover emergencies and unexpected bills. In lieu of this account, experienced investors who have a significant amount of money in their investment account can borrow against it through M1 Finance. 
If you have $5,000 invested with M1 Finance, you can borrow up to 35 percent of your portfolio at an incredibly low interest rate. Standard users will be penalized with a 3.5 percent interest rate but M1 Plus members borrow the same funds at just 2 percent interest.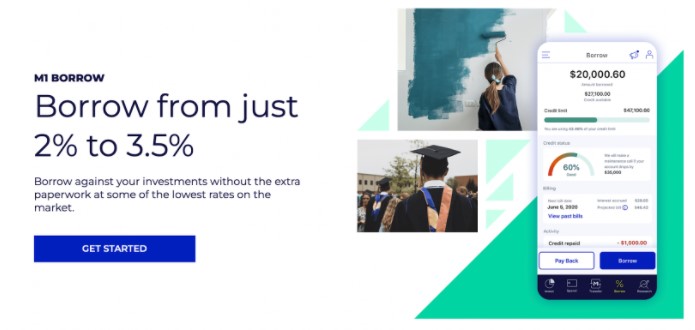 While the need to borrow money is a sign that you might need to rethink your finances, knowing that the option is available should give you some peace of mind. Without sacrificing your strategy, you can still gain access to the funds you need for an unexpected expense.
Is M1 Finance Actually Good For Beginners? 
The verdict is in: beginners should definitely give M1 Finance their time and investment money if they want a hands-off approach to managing their investments. This platform has a lot to offer a new investor, but it also has the capability of growing with you. It is low on fees and has a small account minimum that makes getting started more accessible.
If you are just beginning to dabble in the world of investing, M1 Finance could be a great fit for you. Set up your account here today!