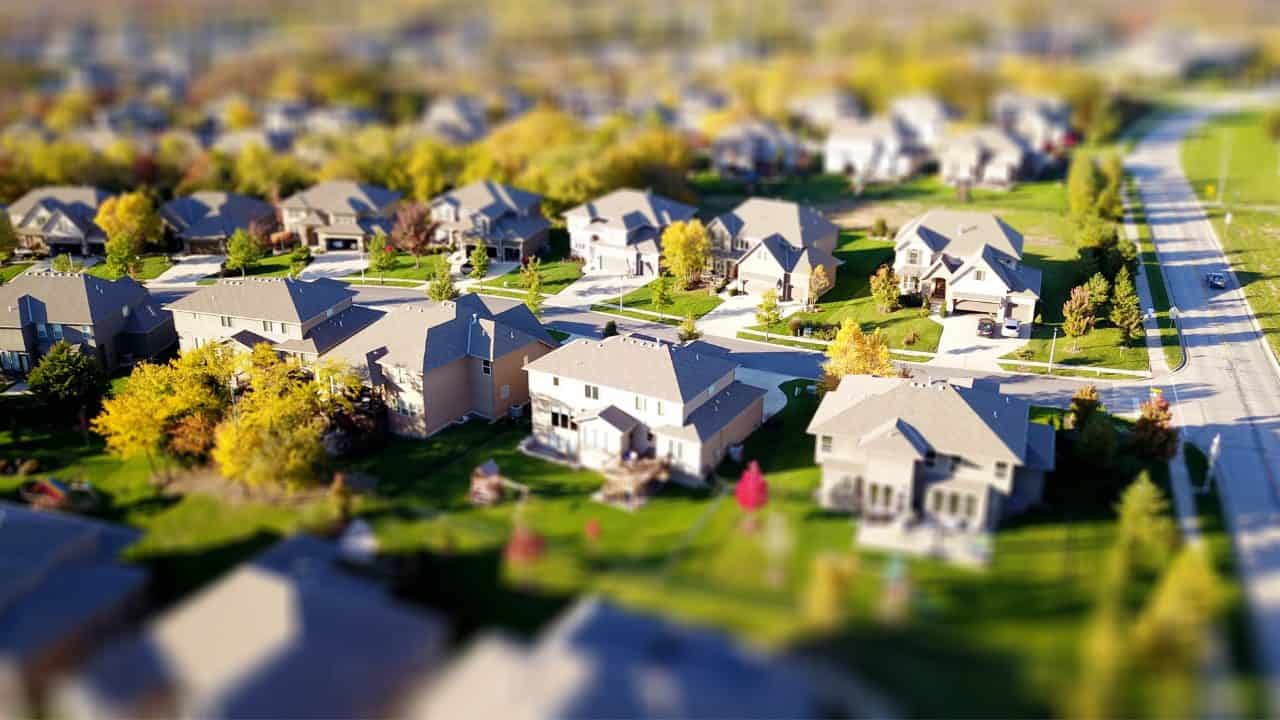 Disclaimer
We only endorse products that we truly believe in. Some of the links below may earn us some extra guac at no additional cost to you. Please pass the chips & thank you for feeding our habit.
When I was growing up, my parents worked hard to buy their first home together. I remember that first house like it was yesterday. There was such a sense of pride knowing that they owned it and could make whatever modifications they wanted. I knew when I became an adult and moved out on my own I wanted to purchase my own home too.
Unfortunately, I was unprepared for just how expensive it was to purchase a home. From down payment and insurance, to closing costs, not to mention the  initial expenses, all of it was just too much to bear. Even the monthly payments were higher than I was able to make.
I felt like I was stuck renting an apartment simply because it was the housing option I could afford. Over time, I came to love my apartments but I still purchased a home when I was financially ready to do so.
If you are in the process of figuring out what works best for you, you might be wondering whether renting is cheaper than buying. The truth is that renting has a lot of financial advantages that savvy shoppers can take advantage of if they aren't in the position to purchase their own home right now. It can be less expensive on a monthly basis and upfront.
Before you make a quick decision about what to do, here is everything you need to know about renting versus buying.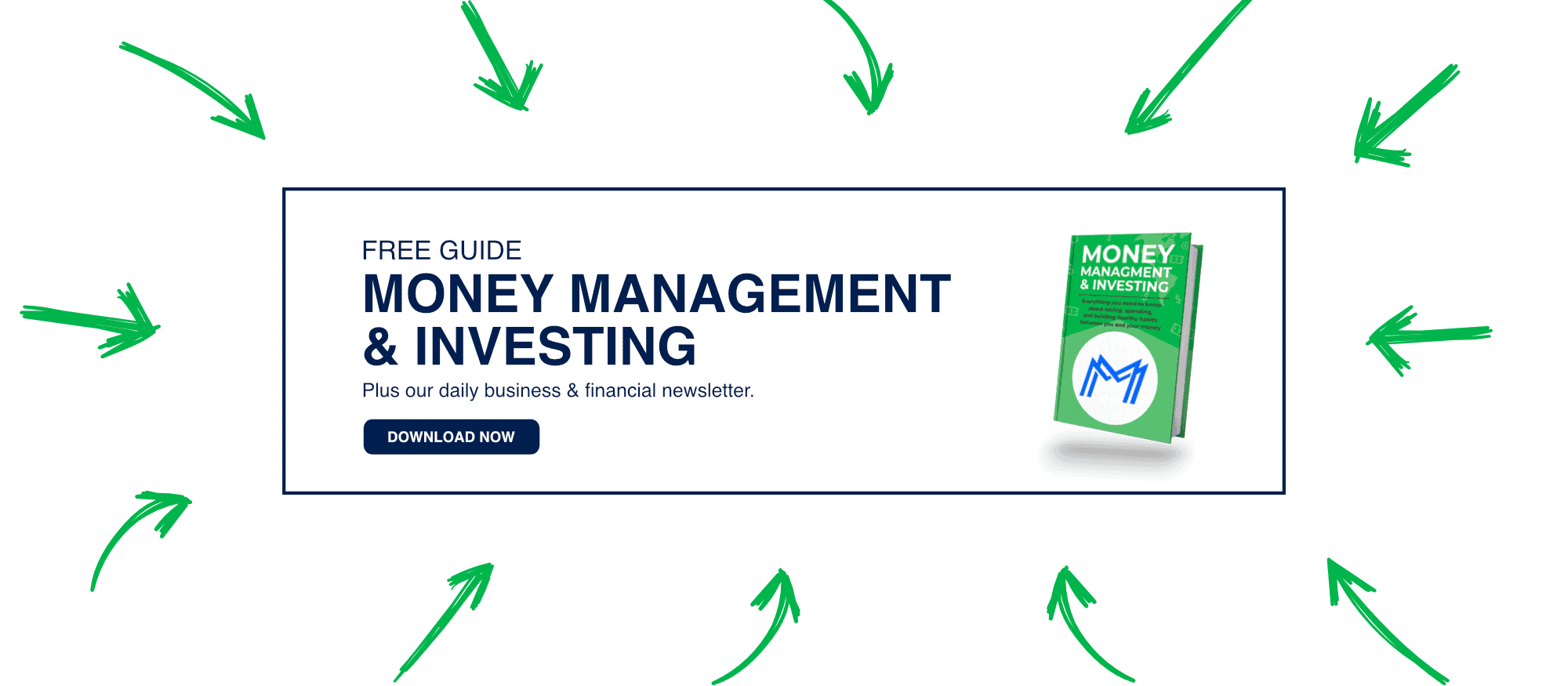 Is Renting Cheaper than Buying?
If you pay any attention to the current real estate market trends, you likely already know that this is a seller's market. In short, a seller's market is when there's fewer homes available than the total number of buyers in an area.
And right now, people are snatching up homes right and left with many properties going for more than the asking price. It is a highly competitive market and housing prices are at an all-time high. This leads many people to wonder whether renting may actually be cheaper than the alternative of purchasing a home of your own.
According to a recent study by Lending Tree, the median rental price is significantly less expensive than the median mortgage cost. They compared the fifty largest metropolitan areas to see how the numbers stacked up.
On average, Lending Tree found that renting was $606 cheaper than paying down your mortgage on a monthly basis. Major cities like New York and San Francisco saw huge differences of more than $1,200 per month.
The monthly cost isn't the only thing to consider though. You have to think about the upfront costs associated with purchasing a home versus renting one. Buying means that you will need to come up with a down payment, usually somewhere between 3.5 to 20 percent (unless you are using mortgage products like a VA loan).
For a $250,000 home, that means a down payment of $8,750 to $50,000. That is quite a chunk of change that you may not have just sitting around in your bank account.
Buying a home also means that you will need to either come up with the closing costs or roll them into your mortgage. These can be an additional 3 to 4 percent of your purchase price ($7,500 to $10,000 based on our example). Closing costs are the additional expenses you pay for when purchasing a house that include things like attorney fees, appraisals, taxes, and title insurance.
On the other hand, rentals typically only require a security deposit along with the first month of rent. Some properties may also require the last month of rent as well, depending on your credit. Given that this equates to about three months of rent, this can be a significant savings over putting up the funds needed to close on a home.
Because purchasing a home requires so much money upfront, it is only a good idea if you plan to stay in the property for a while. Selling the home quickly within the first couple of years means you will lose all of the money you put down for closing costs which can be quite a hefty expense.
It is recommended that you only purchase a home if you plan to stay there for three years or longer to help offset the initial expense. Renting gives you more freedom and flexibility to move around as you see fit.
Added Expenses of Renting
On the flip slide, there's more than meets the eye when it comes to your monthly rent payment as well. While your monthly expense should certainly be considered, you must also make sure you budget to allow for other expenses. These are typically one-time expenses charged upfront when you sign a new lease.
Application Fee
You will usually start with an application fee before you even get the keys to your first apartment or rental home. Most companies charge an application fee just for you to be considered as a tenant for the property. Application fees are used to cover the costs of a background check and credit check.
This helps property owners to determine whether you are at risk to skip your monthly payments. The application fee is usually relatively small ranging from $20 to $80 depending on where you live.
When we rented our last apartment, we had to pay an application fee to be considered for the lease. They did offer discounts in the application fee for people who worked in certain fields such as first responders. Always ask if there are any discounts on this application fee to help you save a little bit of money.
Security Deposits
If you own your home, you are responsible for the overall state of affairs. If you trash the place, you are the only one who is going to suffer the financial repercussions of putting it back together. Rentals are a bit different. Because the tenant is not financially responsible for making repairs, many people tend to live carelessly and damage the property.
A security deposit is designed to give the homeowner some recourse and to help cover the cost of any damage you inflict on the property. It is usually equal to about one month worth of your rent.
When I first started out and had no credit to my name, I was required to put down some hefty security deposits. At my first apartment, it was equal to about two months of rent. However, things improved over time. In some of the apartments I've lived in, I was able to get the security deposit waived based on my good credit score.
The property owner or landlord may even give this security deposit back when you end your lease. Be sure to ask whether there is an opportunity for a reduced security deposit under certain circumstances.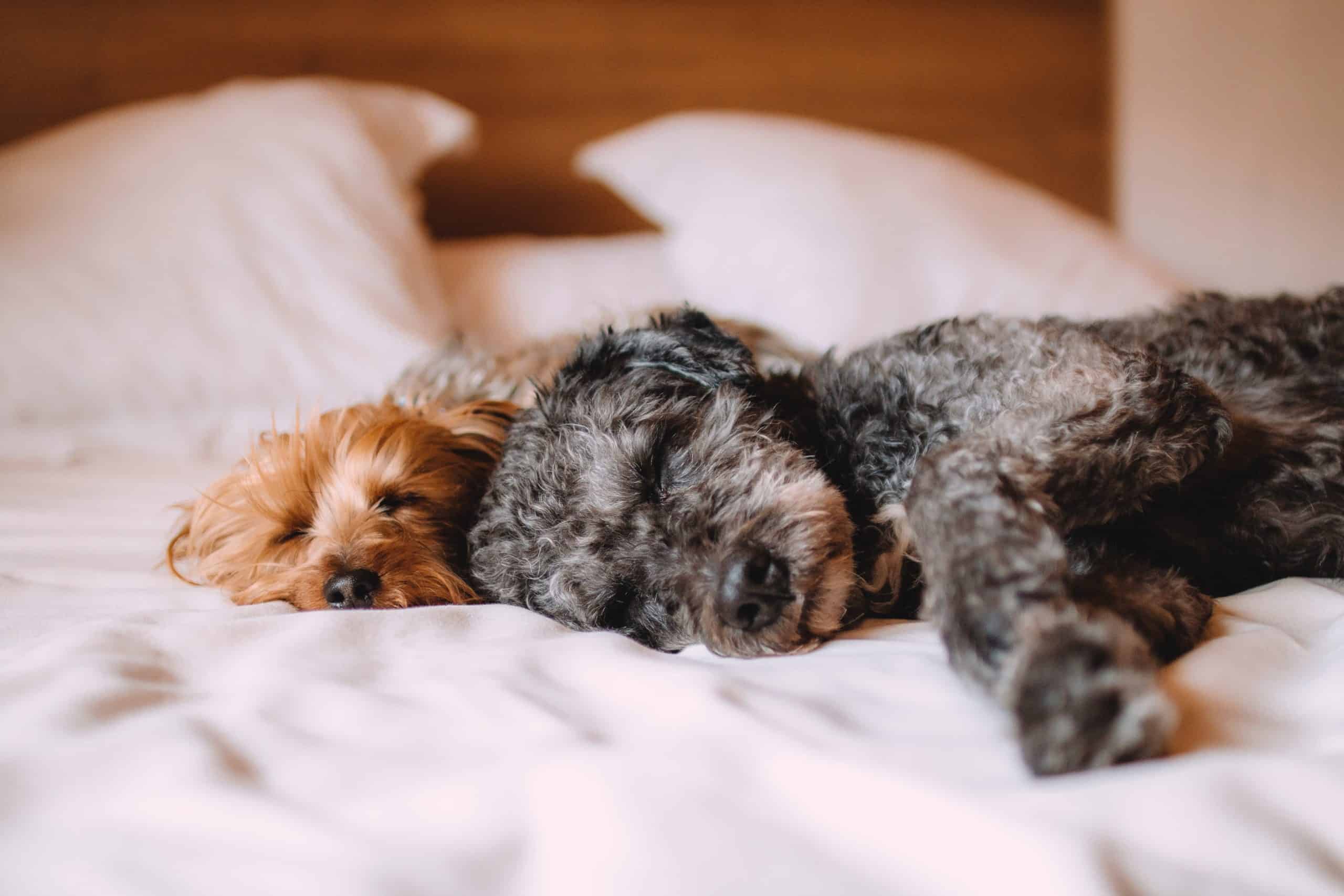 Pet Deposits
Owning your own home gives you the freedom to do what you want with the property, including getting a four-legged friend. Renters may have to jump through additional hoops if they want to keep Fido in their apartment or rental home.
Dogs and cats increase the likelihood of wear and tear on the property such as scratched floors, pet stains on carpets, and damage to the doors or window sills. Landlords may charge a few hundred dollars extra (non-refundable) just to keep a single pet in your apartment.
We have always had multiple dogs, even when we lived in an apartment. Multiple dogs mean multiple pet deposits, and that expense can really add up when you move as often as we did. Our average pet deposit was usually somewhere around $250 per dog, so make sure you check with the landlord before you decide to move in.
Renter's Insurance
While it may be a relatively small cost, most rental properties also require renter's insurance. This helps to protect you and your belongings in the event something catastrophic happens to the property while you live there.
It also protects you from theft, medical payments, and personal liability if someone is injured or their property is damaged while at the house or apartment. This usually costs $20 or less per month.

Added Expenses of Owning
When it comes to owning your home, there are quite a few additional expenses that you need to prepare for financially. Renting tends to be simpler with fewer out of pocket expenses beyond your monthly rent payment, but owning is far more in depth.
Here are a few expenses associated with owning a home that you might not consider upfront.
HOA Dues
Most rental properties do not require you to pay the dues for the homeowner's association or HOA. The average HOA fee is usually close to $200 for single-family homes. If you have your heart set on a condo, you might be looking at an even greater expense. Many of these types of homes have HOA dues that reach into the $500 range.
Keep in mind that these numbers will vary based on where you live and the community you purchase into. Communities with greater amenities like pools or tennis courts often have higher HOA dues to cover the cost of maintenance.
When we purchased our first home, we got really lucky and bought a property that had no HOA dues. It wasn't located inside of a neighborhood and had no amenities that were taken care of by someone else. This was a great way for us to save a little bit of extra money each month.
Just know that it is possible to find homes without HOA dues though it may be a bit more difficult to do so.
And if you don;t have an HOA, that means you'll be on the hook to keep up the the daily or monthly maintenance of the home, which could entail cutting the grass, trimming hedges, etc, and will cost some of your time and money in the long-run.
Repairs
If you're renting a home, chances are that getting a repair made is as easy as picking up the phone to call your landlord. They handle hiring the professional and they foot the bill. If you own the property yourself, you are going to be the one who is ultimately responsible for making all of the repairs.
This can be beneficial as you can choose reliable contractors you trust and schedule the work to be done around your schedule. However, it is ultimately going to cost you when the repair is finished.
Property Taxes
After your mortgage and interest payments, your property taxes are probably your next highest housing cost. When you purchase a home, expect to pay hundreds of dollars per month toward your taxes. The national average is 1.07 percent of the purchase price.
This means that for a $250,000 home, you would be paying $2,675 in taxes annually or about an extra $222 per month. While the property taxes are likely factored into your rent price, you are responsible for paying the taxes on your own if you purchase a home.
Mortgage Insurance
Private mortgage insurance (PMI) is a lender's way of protecting themselves in the event that you default on your mortgage payment. It often comes into play when you are putting down a smaller down payment under 20 percent of the value of the home.
This is one expense that you won't see in your rent payment. PMI typically comes out to be between 0.5 and 1.8 percent of the purchase price of your home annually.
When we were purchasing our second home, we had to decide if we wanted to part with more of our savings to put down a larger down payment and avoid PMI. We looked at what PMI was going to cost us monthly (over $100) and decided it was worth it to put more money down. However, this did quickly deplete our savings account.
We justified the extra money on the down payment by seeing how much we would save monthly and over the years. After all, PMI does not benefit homeowners in any way. It only serves to protect the lender, so it is essentially money wasted.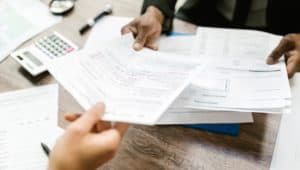 Homeowner's Insurance
In a rental property, you probably pay for renter's insurance which can be relatively inexpensive. Once you own your home, you are required to hold a homeowner's insurance policy on the property.
This is required to protect the lender's interests in the event something catastrophic happens to your home such as a hurricane, tornado, or even just a falling tree.
The average insurance policy costs about $1,300 per year on a $250,000 home (a little more than $100 per month). By comparison, renter's insurance is often less than $20 per month. That makes this expense significantly greater than what is required of you when renting.
Difference in the Process
There is a difference in the process between renting and buying a home. Buying a home requires significantly more work. Lenders are a lot more stringent about who they allow to purchase a home than landlords are about who they rent to for a short period of time.
Here are the major differences in the process between renting and buying.
Renting
When you want to rent a property, you will start by filling out an application. The landlord or leasing company will perform a background check to dig into your criminal history, your credit, and any history you might have of being evicted from a previous property. You will usually be asked to pay a small fee to cover the cost of this service.
If everything checks out, you will go through the process of putting together a lease. This is where you will find out more about the security deposit and what other funds you must put down to sign the lease.
Your security deposit is oftentimes based on your credit score with lower scores requiring higher deposits. If you owe any pet deposits, this is also the time where you will pay for them.
Finally, you will sign a lease for a specific time period. At the end of the lease, you can consider renewing. However, you should be aware that the landlord typically reserves the right to adjust the price of your rental at the end of each agreement.
This instability in pricing is why many people prefer the idea of purchasing their own home where mortgage payments are consistent throughout the decades ahead.
When we were renting apartments, we often moved during winter because apartments were cheaper during this time of year. After all, no one wants to move during the holidays. We often got special deals because the leasing office was willing to do whatever it took to fill vacant units.
Every year when our lease was up, they would try to raise the rates to the current market value and we would move to a different apartment. It was a huge hassle, but it saved us hundreds of dollars each month and was ultimately worth it to us.
Buying
If you plan to purchase a home, the best thing to do is to sit down with a lender right away. They will perform a similar check on your credit and financial history before determining if you are pre-approved for a loan.
This pre-approval tells you what your budget is for the purchase of your new home so you can start shopping with a real estate agent.
While you find the home of your dreams, you'll need to supply  the lender with everything they need to secure your final approval. They will need to see bank statements, tax returns, and paycheck stubs. Lenders also typically verify your employment and make sure you have enough money set aside for the required down payment.
Once you find the home you are looking for, you will put in an offer. If the current homeowner accepts your offer, then the property goes under contract.
You will have the right to have the home inspected before the purchase which comes at an additional cost.
It can take months to actually complete the process of buying a home. Once all of the necessary inspections and paperwork is complete, you will go to the closing with your attorney. This is when you will need to pay your down payment and cover the closing costs. After your appointment, you will have signed on the dotted line and the keys are officially yours!
Things to Keep in Mind When Looking for a Home
If you still think that buying is the way to go for you, you need to be smart about choosing a property you can afford. These tips will help you choose the house of your dreams that you can actually pay for.
Low HOA Dues
If you want to save money on a monthly basis, one tip is to look for a home with little to no HOA dues. This is definitely a possibility if you live in an area where there are a lot of single-family residences not located within a neighborhood.
Some neighborhoods without many amenities like pools or parks also have extremely low HOA dues. This could save you hundreds of dollars each year like it did us when we purchased our first home.
Newer Properties
Another way to potentially save money on the purchase of a home is to look at newer properties. Homes that are either new construction or that were built in the past few years can save you money on repair costs.
On the other hand, older homes may have more repairs just on the horizon such as faulty hot water heaters, broken HVAC systems, and old appliances like the stove or refrigerator.
When we purchased our second home, we opted to go with a new construction property because it meant less money tied up in costly repairs. Everything is new and covered under warranty. We should have many years ahead of us before we have to pay for any repairs.
While the property was a bit more expensive upfront, the peace of mind is greater knowing that everything is new and in working order. We will have fewer surprises pop up over the coming years.
Save Up for a Down Payment
If you suspect that purchasing a property might be in the cards for you, you need to start saving for those initial expenses right away. Set up a separate savings account so you will be less tempted to touch the funds you set aside for your down payment and closing costs.
These can add up, so be sure you are setting aside a healthy chunk of change each month. You can even increase your savings by slashing your monthly bills or picking up a side hustle.
Pro tip: pay yourself into your savings account every month as if it were another bill you have to pay. Paying yourself this way ensures that you are always putting money into your savings. You can set up a recurring transfer between your checking and savings account to make it even easier.
This is one way to really see growth in your savings instead of wondering where all that extra money went at the end of the month.

Renting vs Buying: Which Should You Choose?
There is nothing inherently wrong with renting a property instead of buying one. According to recent surveys, it is actually less expensive to rent a property compared with the cost of a mortgage. You will pay less money in rent and in upfront fees such as down payments or closing costs.
Not to mention, you aren't responsible for making repairs, paying the HOA, or covering the property taxes.
The process is a little different and less involved if you want to rent a home. There are fewer hoops to jump through to prove your income and credit history. As a result, you can often move into a rental faster than you can when buying a home which can take months.
But, when you own a home, you can essentially do whatever you want with it, such as updates, or owe multiple pets. You can even secure fixed payments on your mortgage so that your monthly payments will be the same year after year.
In a rental, your monthly payments could increase after your lease is up.
If you do decide to purchase a home, you can save money by looking at properties with low HOAs or searching for newer homes. Start saving up right away if you think that a purchase is the right money move for you.
While renting and buying will each give you a different experience, there is no right or wrong answer. Honestly evaluate your finances to see if you can afford one or the other. If you think you might want to buy, consider reaching out to a lender to talk through your options before making a decision.
Either way, you'll have to do some homework to find a great and affordable place to live.