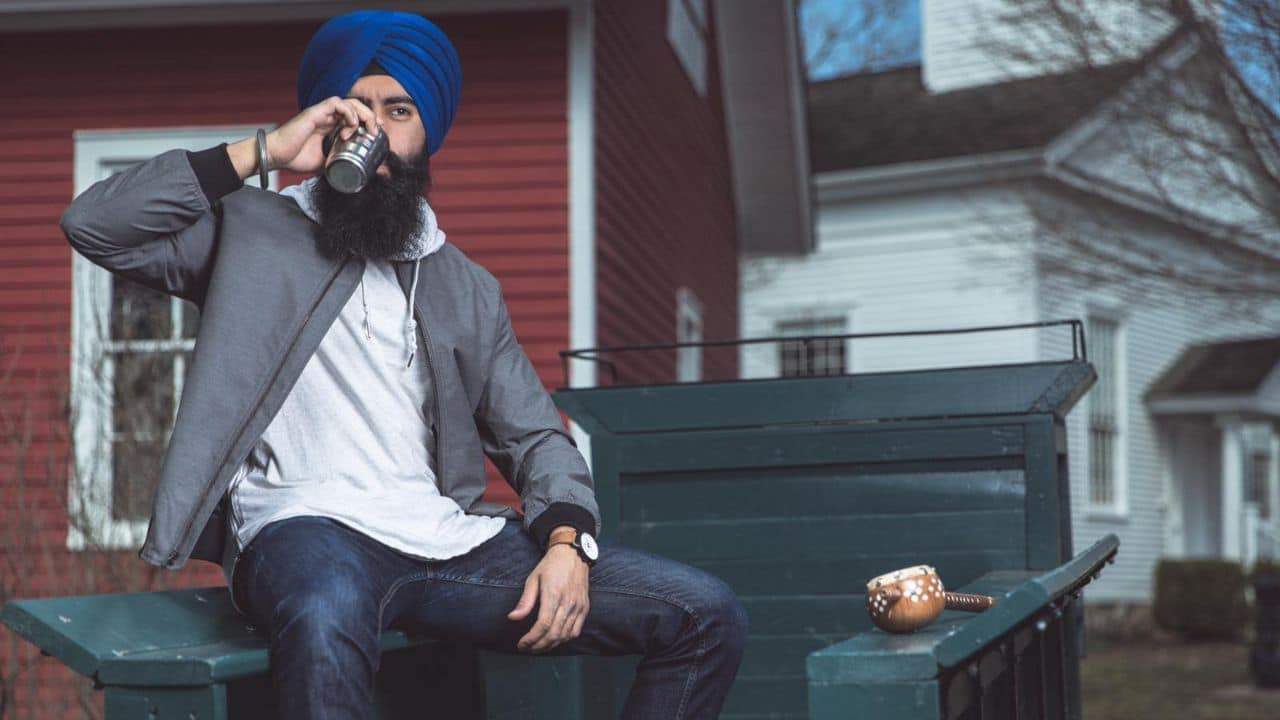 Disclaimer
We only endorse products that we truly believe in. Some of the links below may earn us some extra guac at no additional cost to you. Please pass the chips & thank you for feeding our habit.
Personal finance is for everyone, and no one knows that better than Jaspreet Singh, CEO and head Money Nerd at the Minority Mindset – a financial media company. And while the brand and Jaspreet have now been elevated to international success, it didn't start out that way.
Jaspreet Singh is a personal finance YouTuber, entrepreneur and CEO of Minority Mindset. He aims to help others learn about investing, retirement and managing money by Rethinking Rich and approaching the personal finance space differently than the majority of people. 
From licensed attorney, to beginner entrepreneur, then Money Nerd and investor, here's everything you need to know about the founder of the Minority Mindset, Jaspreet Singh.
Who Is Jaspreet Singh?
Born in Michigan, Jaspreet is a first-generation American, as both of his parents immigrated to the US from Punjab, India.
Like many first-generation Indians, Jaspreet grew up thinking that he needed to become a doctor in order to be successful.
That meant saving every last penny he had and living far below his means.
However, he quickly discovered his own path as he grew up. Entrepreneurship and finance was his passion, and he knew that being a doctor wasn't going to make him happy in life.
So, he started his first business instead  – an event planning company – while he was in college.
Jaspreet would essentially provide entertainment and music to on-campus college parties and weddings while he was in school.
It was here that he began learning the basic principles of business; organization, leadership, and most importantly, financial management.
However, Jaspreet didn't see a future with that company, so he graduated college, and then pursued law school where he continued his entrepreneurial and financial ventures.
It was at this point that Jaspreet started investing in real estate, and quickly realized that, while the gains were great, the starting cost to begin was far out of his daily means.
He realized that if we wanted to continue investing in real estate, he'd need access to more capital.
So, Jaspreet jumped back into entrepreneurship so that he could make a little more money on the side.
And, after a couple years of research, Jaspreet invented a water-resistant athletic sock, which launched as a success for him.
Starting Minority Mindset
Now that Jaspreet had managed several different businesses for multiple years, he was well on his way to becoming a business and financial expert.
This enabled him to take his sock company to the next level, which was now beginning to build steam and expand.
In an effort to build the brand's reach, Jaspreet began working with a marketing company, which offered to help him grow on social media and in his particular niche.
But, that same marketing company ended up scamming him out of thousands of dollars just a few months after he was officially on contract.
He did all that he could to recover the funds, but he ended up losing his entire marketing budget to the scam, and was left with nothing.
This scam pushed him to start an educational social media page, which he called Minority Mindset.
Minority Mindset would become a place where entrepreneurs and personal finance enthusiasts could come together, learn, and network.
It would be an all-inclusive community which had nothing to do with the way you look, or what you believe in.
It was centered around a person's money mindset and it seemed to pick up across the world pretty fast.
And, in turn, he would help others to avoid the same business mistake that he did.
But what began as a side hobby quickly became a new-massive opportunity for Singh.
Within a few years the page began garnering a significant following, which led Jaspreet to create a YouTube channel that would educate all those looking to better their financial situations and start a business.
From there, he would begin uploading a few times a week to thousands of eager subscribers.
Around the time when his YouTube Channel hit 100,000 subscribers – his sock business was growing and he even explored patents for his technology.
However, his patent was denied which left him with a difficult choice:
Continue with the sock company, or pursue Minority Mindset?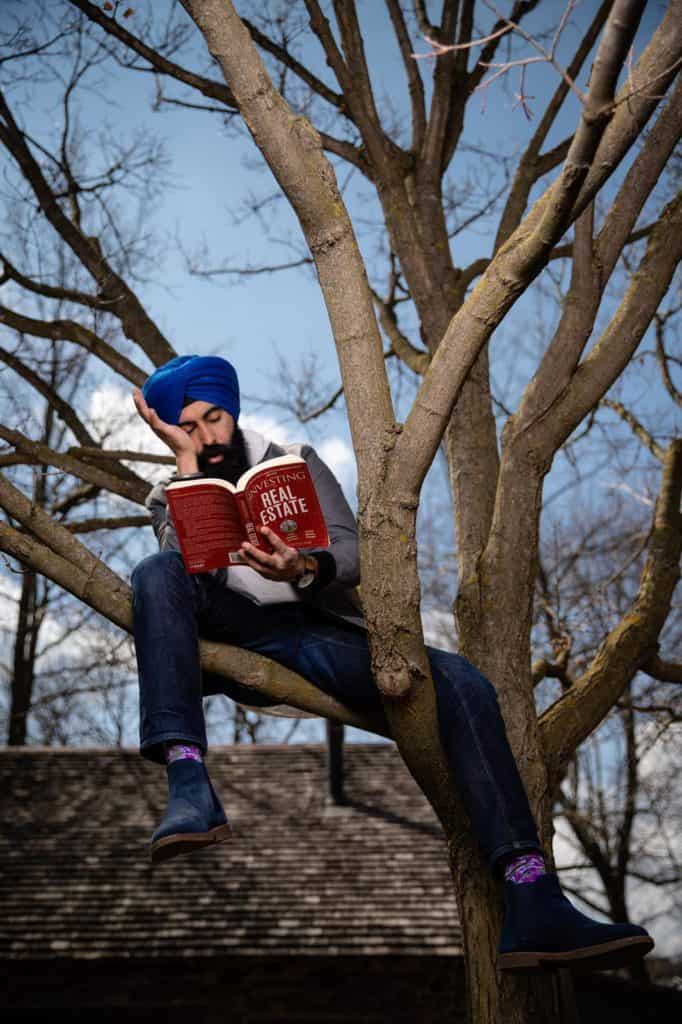 Jaspreet wasn't passionate about socks, but it was making him money. On the other hand, Minority Mindset wasn't generating much revenue.
With that being said, he decided to follow his passion and pursued Minority Mindset full time after graduating law school.
And, after a few years, the Minority Mindset continued to grow, passing over 500K subscribers on YouTube in 2018 and the same number on Instagram in 2020.
Where Is Jaspreet Singh Now?
Today, the Minority Mindset has grown, with millions of social media followers and popular blog – Jaspreet's company is now fully bootstrapped with multiple full-time employees.
Jaspreet still creates weekly uploads on his YouTube channel and wears many hats in the business and financial world as an attorney, investor, and entrepreneur.
He used the success from Minority Mindset to create Briefs Media, LLC which houses Market Briefs and Business Briefs, two popular newsletters.
In addition, Jaspreet's brand has helped countless people get out of debt, start investing, and create a plan towards building real long-term wealth.
Although he didn't receive any formal financial education – he's on a mission to make financial education fun and accessible.
He and his team are out to Rethink what it means to be Rich, while turning his followers into full-fledged Money Minds one day at a time.
If you're ready to start learning about how money can change your life, go check out our YouTube and social pages, and Rethink Rich, today!
If you're wondering what the meaning of the name Jaspreet is, you're in luck!
It is a Sikh name, Jas means praises of God and Preet means love. Together, Jaspreet means someone who loves singing praises of God.