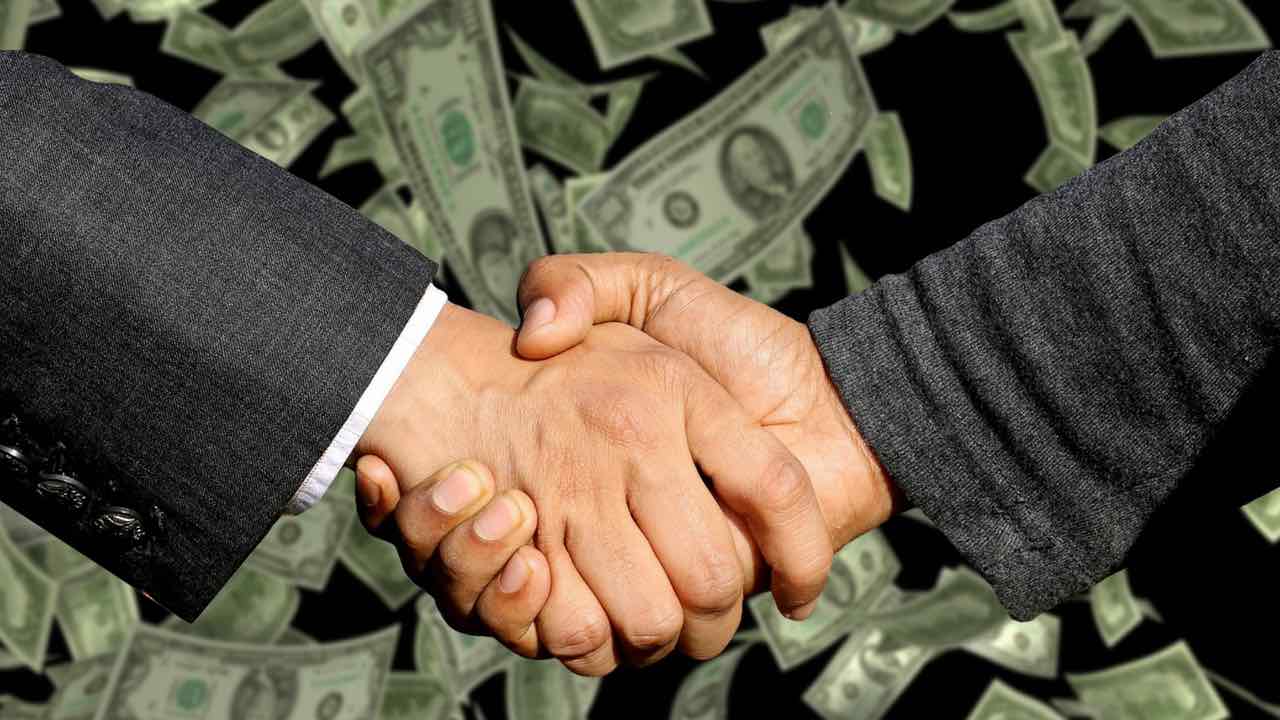 Disclaimer
We only endorse products that we truly believe in. Some of the links below may earn us some extra guac at no additional cost to you. Please pass the chips & thank you for feeding our habit.
There's an all too familiar stereotype about car salespeople—they're pushy, they're annoying, and they're all crooks! All they care about is their fat commission checks. UGH! They're all so terrible!
Well, maybe that's true for the lot of them (pun intended), but not Joe Girard. People would voluntarily wait days for an appointment with this guy just to buy a car.
Why? What's the big deal about buying a car from Joe Girard? Did he offer free donuts, smell exceptionally delightful, or have exciting stories? No, nothing like that. He didn't offer a discount, a superior car, or anything fancy. Simply put, he approached sales differently than all his competitors.
Joe Girard, a world record holder for automobile sales, did these 3 simple things to get him to the top:
1) He sold more than just a car
Girard understood that he wasn't just selling cars, he was selling himself too. For Girard the deal wasn't finished when all the papers were signed, and the car was off the lot. It was much more than that.
Whenever customers came to have their cars serviced he made sure to have them taken care of immediately. Girard would have 3-4 mechanics rush out to the vehicle and start the repairs. Occasionally, he would even pay for some of the parts! All he'd say to his customers was "Just come back."
When you bought a car from Joe Girard you got his honesty and integrity.
2) He loved his customers and employees
In a world where the daily mail is full of bills upon bills it's magical to receive a letter. It's even more enchanting to receive a hand-written letter instead of one of those mass produced typed up mailers. Girard knew this and took full advantage of the opportunity.
If someone purchased a car from Girard they could be sure that he'd send them a handwritten greeting card in the mail every month. Every year he commissioned an artist to design 12 cards, and then he'd send them out.
So, what was written on these cards? Was it some eloquent poem, a heartfelt message, or, better yet, a sales pitch? Not at all. He wrote "I like you" and that was all. Everyone loves being liked!
Girard extended this kindness to his employees too. On the third Wednesday of every month he would take all his employees out to dinner. He shared a meal with them and made sure to tell everyone he appreciated their work. He would even have employees and their families over for a barbecue at his home once a year.
Of course, this created a powerful cycle. Girard's employees loved working for him, so they worked harder, which in turn satisfied customers, bringing them back, which brought in money to the dealership.
Never underestimate the power of a few kind gestures.
3) He was a regular guy
Close your eyes for a moment, and picture someone trying to sell you a car. What are they dressed like? The person is probably wearing some form of a dress shirt, a tie, khakis, and shiny shoes. Maybe this person even has a luxury watch that glistens in the sunlight, or earrings that sparkle brilliantly in the day. Immediately you're subconsciously thinking, "I can't relate to this person."
You would most likely relate to Girard. He wore casual clothes to fit in with his customers. It wasn't just fitting in, he was an average person. He came from a poor family, worked several jobs before finding his calling, and even had to beg for his first job as a car salesperson. He was no stranger to the plight of the blue-collar person.
People tend to want to work with people who they view as similar. This is known as the similarity bias. By dressing similarly to his customers Girard was already leaps and bounds ahead of his overdressed competitors.
You don't need flashy gimmicks to reel in the customers.
Joe Girard's 10 Rules of Success
Whether you're interested in becoming the best car salesman in the world or you just want to be better at selling yourself, the Joe Girard success story is something we can all take a little inspiration from. Joe Girard built his success from the ground floor. He was born to two extremely poor immigrants, and worked his entire childhood, dropping out of high school and never graduating. Joe Girard worked hard and sold his first car at 35, where he begged for the manager to give him a job. During his career he sold more than 13,000 cars between 1963 and 1978 and is recognized by the Guinness Book of World Records as the best salesman in the world, you'll need to work hard.
To get you started, here are some rules that Joe says were instrumental to his success.
Sell Yourself, Not Your Product
Unbelievably, Joe Girard was able to sell, on average, six cars a day. But according to him, he never sold a car in his life. Instead, he sold himself. As a friend and a trusted partner, Joe Girard was able to build real relationships with his clients by focusing on the personal touch. The foundation of this was to send personalized notes for any occasion, such as a birthday, marriage, etc. Today, this might look a little different, but it speaks to what's important: the relationship, not the product.
Listen First
Most salespeople come off as pushy because they're so busy talking that they don't take the time to listen. People were born with two ears and only one mouth, and if we all spent a little more time listening we just might find more successful avenues than if we're busy filling up dead air with our words. The Joe Girard success story is built on listening and understanding his clients' needs, so when he did open his mouth, he was able to say something compelling, not intrusive.
Be Positive
We all know how the power of positivity and positive thinking can change your mindset. But positivity isn't just about the absence of negativity — it's about being somebody that people want to be around. A mopey salesperson isn't going to win any personality awards, but they're not going to sell many cars, either, because people won't want to be around them. Think about it — you're trying to buy a car but the salesperson is going through the motions and doesn't really seem like they want to be there. All of a sudden, that great looking car doesn't look so great and you end up leaving the lot for something else.
Leverage the Power of Networks
Joe Girard is a success story because he understood the power of networks. One person on your lot looking for a car to buy is just one person. But that one person, even if they don't buy, knows dozens of other people. If you can get them thinking positively about their encounter, they just might refer someone else that you haven't even met to buy the next car on your lot. By always treating people with respect, honesty and integrity, as well as with a smile and a positive mindset, you'll be increasing the chances that more people will be drawn into your network. At some point, you might even be able to make a sale.
Find Your Spark
Many salespeople just go through the motions. The goal is to get through the day so that tomorrow can start — and the daily grind begins. But if you have passion for your work, or "inspiration" or "spark," you'll never work a day in your life. The drive to create strong relationships with his clients is what made Joe Girard's success story possible, and if you bring that same intensity to your work day after day you'll inevitably succeed.
Conclusion
Overall, there's no secret to Joe Girard's success. His fantastic sales record came from understanding the desires of his customers, valuing the people around him, and being himself. Of course, he thought and worked differently than those around him; how many people do you think were sending out handwritten greeting cards to their customers every month?
Although Girard's record has been broken recently, it's important to note that the new record holder—Ali Reda—was significantly influenced by Girard's techniques. The evidence is clear, be like Joe Girard and the sales will arrive in tidal waves.