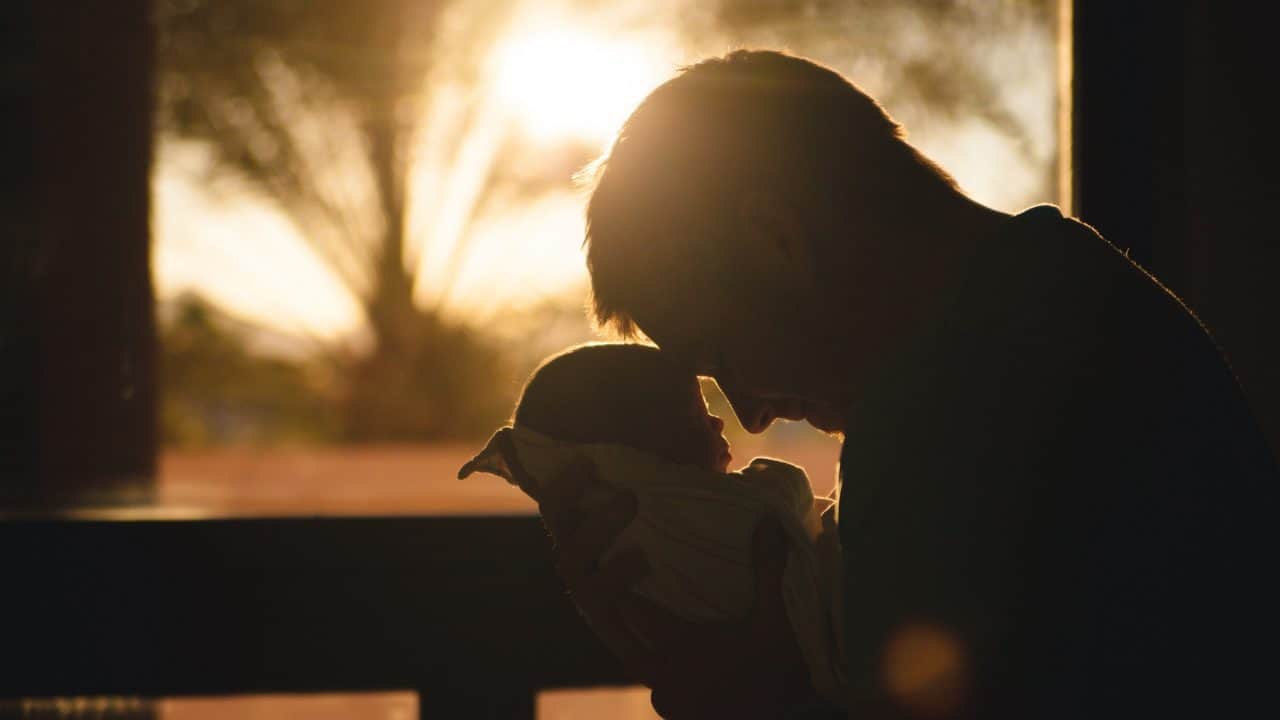 Disclaimer
We only endorse products that we truly believe in. Some of the links below may earn us some extra guac at no additional cost to you. Please pass the chips & thank you for feeding our habit.
Just over half of all adults in the US have life insurance, according to a recent study. Many of those policies, called group life insurance, are provided through an employer.
But you don't need to have a job to get life insurance. Even if you have an employer group policy, there are several benefits to buying a separate policy that you own and control.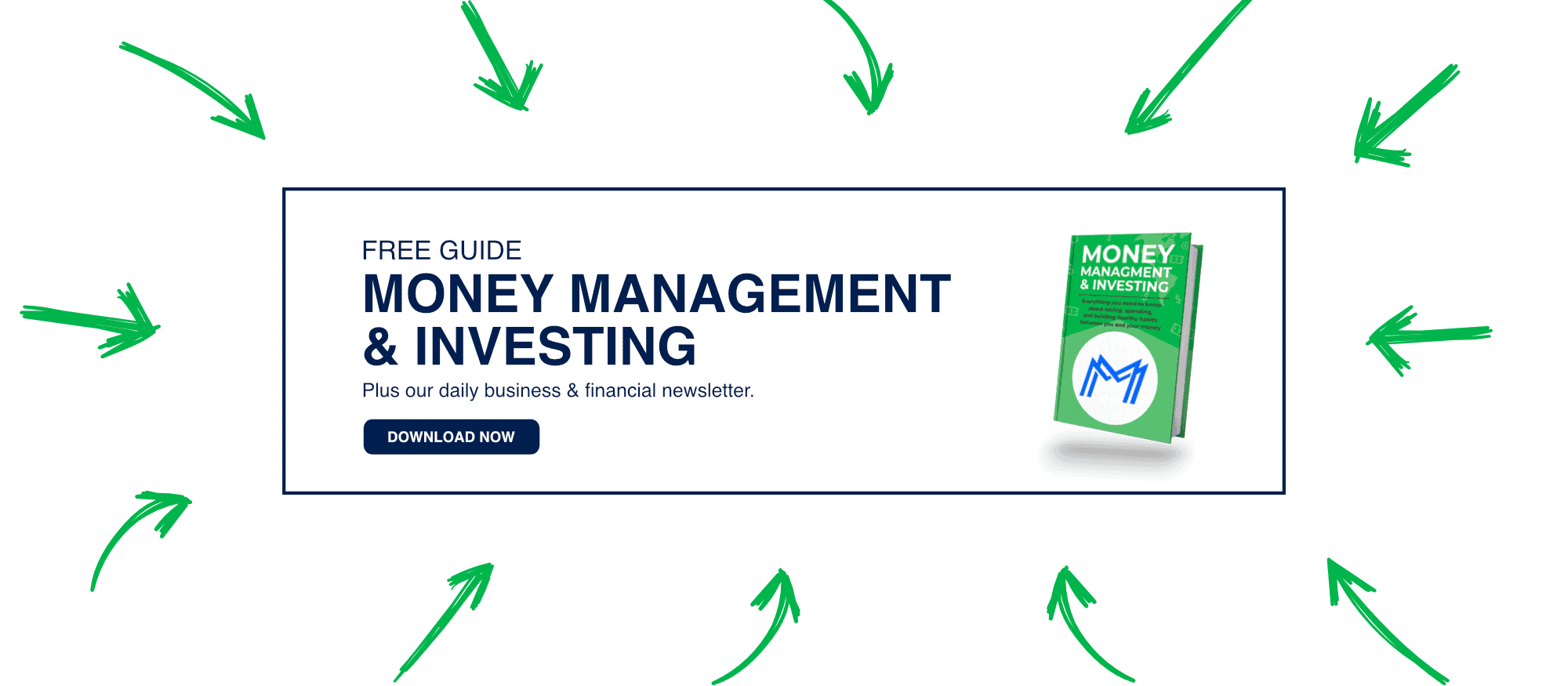 Life Insurance Coverage in a Changing Employment Landscape
The recent pandemic may have changed the work landscape forever. Several industries saw widespread layoffs. Others moved to remote or semi-remote work. Many people also took the opportunity to ditch the 9 to 5 altogether, turning to gig work or self-employed freelance work.
Because most life insurance policies are group policies offered through an employer, many families may not have coverage at all. The good news is that life insurance is more affordable than you might think. This is especially true for a basic policy that parallels the coverage offered by a group policy.
Most group policies cap the death benefit at 1 year of income, which is under $50,000 for the average US worker.
Years ago, when I worked in the auto repair business, my employer offered group life insurance for full-time employees. The policy capped the death benefit at 1 year of income, which at the time was about $35,000.
My company provided life coverage for free, included with our benefits package. This seemed great, assuming you don't think about it too much. After a year, my family would have been in financial trouble if I died unexpectedly. I really needed a standalone policy with a higher coverage limit.
But I didn't know any better at the time and remained underinsured for years.
You can purchase a standalone life insurance policy if you don't have a job or if you're self-employed. Your employment status won't affect your eligibility if your unemployment has been short term. And if you change careers in the future, your new life insurance coverage stays intact because it isn't tied to an employer.
As another benefit to buying a standalone policy, you can also choose your coverage amount. The basic coverage provided with a group policy isn't enough for most households.
In most cases, being unemployed won't affect your eligibility for a policy. But insurers may consider other assets or recent employment and income history to determine eligibility and coverage amount.
For example, if you've been unemployed for 2 decades and don't have much in the way of assets, you probably won't qualify for a large coverage amount. That said, nearly everyone can get some amount of coverage.
For example, stay-at-home parents with no income —  but with immeasurable value to the family — can often get life insurance coverage.
Insurers may also consider the following if you're unemployed:
Income before becoming unemployed
Work history and previous occupation
How long you've been unemployed
Are you looking for work?
Life insurance providers may consider your assets as well, including your home and your savings.
If you don't qualify for as much coverage as you want due to temporary unemployment, consider getting a smaller policy and supplementing your coverage with a second policy after you start earning a steady income.
Choosing a Life Insurance Coverage Amount
For most households, life insurance serves the role of replacement income. One commonly used way of estimating coverage needs was to multiply your annual earnings by 10. So, if you make $40,000 per year (when employed), you would need $400,000 in life insurance.
This rule of thumb misses a few key points, however. It ignores debt. It also ignores savings and other life insurance coverage you may have.
A better way to approach your life insurance needs would be to include these factors and examine how long your financial obligations last.
For example, someone with kids who are grown has different coverage needs than someone with a newborn. The family with the newborn has a 20+ year financial responsibility. By comparison, the family with grown children may only have to provide for a spouse.
They may also be further along in paying off the mortgage if they own a home. Their savings position may be stronger as well.
As someone with a teenage son, I can attest to a higher cost of living when you have kids. In the right light, I can see windswept dollar bills sucked into a spinning vortex when we pass each other in the hallway.
To choose a coverage amount that matches your coverage needs, you can consider the following method:
How much coverage do you already have? Maybe you have an old policy your grandparents bought for you. This existing coverage reduces the amount of new coverage you need to buy. Example: $25,000
How much do you have in savings or investments? Savings and investments can also reduce the amount of coverage you need to buy. Don't include home equity, however. Your family needs a place to live. Example: $50,000
What is your annual income? Consider after-tax income. The part the government gets doesn't come into play when calculating a life insurance coverage amount. If you're out of work temporarily, use your typical earnings when employed. Example: $50,000
How much of your income do you need to replace? This formula assumes your policy pays off your debt. But your family may still need some income. Example: 50% ($25,000)
How many years do you need to provide income? For a family with young children, this may be decades. Example: 20 years
How much do you want to budget for an emergency fund? Unexpected expenses can force the use of credit, which can take years to pay off and create a financial drain. You may want to budget for this in your life insurance needs calculation. Example: $5,000
How much do you expect to pay for funeral expenses? $15,000 is close to average for funeral and burial expenses. Example: $15,000
How much is your household debt, including the mortgage? Car loans, credit card bills, and mortgage loans make up a big part of the average budget. By including these amounts, your family can be debt-free. Example: $100,000
Do you plan to pay for college or job training for your kids? Education costs continue to rise. You may want to budget for schooling when choosing a coverage amount. If you already have some money saved, you can deduct the amount you have saved. Example: $40,000
In this example, you would need $585,000 in life insurance coverage. Curiously, it comes out close to the 10-year-earnings method for calculating life insurance needs. But changing any of the amounts above would also change the outcome. It's better to use a more thorough approach based on your financial situation.
Here's the breakdown:
Current life insurance coverage: $25,000
Savings and investments: $50,000
These 2 categories above reduce the amount of coverage you need.
The following categories increase the amount of coverage you need.
Replacement income needs: $500,000 ($25,000 x 20 years)
Ongoing financial obligations: $160,000 (Educational expenses)
You can use Policygenius to compare rates for coverage. Policygenius offers a free online quote service that lets you compare life insurance policies from leading providers.
Basic Types of Life Insurance
Choosing a coverage amount is an essential step in building a financial safety net for your family. But you also need to select the right policy type for your situation.
Life insurance comes in 2 primary types:
Term life insurance: A term life policy offers fixed premiums for a certain amount of time, called a term. Your term options usually range from 5 to 30 years. A 20-year term policy is the most common type of life insurance outside of group life policies. Term policies don't necessarily "expire" after the term. Instead, they may become more costly. Most people cancel or replace the policy after the guaranteed premium term is over.
Permanent life insurance: As the name suggests, a permanent policy can provide lifetime protection. The most common type of permanent insurance, whole life insurance, often offers coverage until age 100. If you live until age 100, the policy pays the death benefit to you (instead of your beneficiaries) when the policy matures.
Group life insurance, the type that an employer might offer, is an annually renewable term life insurance policy.
Other variations, including universal life insurance and variable life insurance, are types of permanent life insurance. Universal life and variable life both introduce an investment element, possibly adding risk. Both policy types also use an annually renewable term life policy to provide life insurance protection.
Permanent life insurance offers several benefits, including the ability to build cash value from which you can borrow. These policies also provide protection that doesn't expire.
However, for policies that use an annually renewable term life policy for life insurance, the cost of maintaining the policy can increase over time. If your financial situation changes or the investment portion of the policy underperforms, the policy may become too expensive to maintain.
Whole life insurance offers cash value growth and fixed premiums, sidestepping some of the risks you may find with other permanent life insurance types. But the premiums for whole life insurance can run several times what you might pay for a term policy with the same coverage amount.
For many households, a well-planned term life insurance policy provides an affordable solution that targets the time frame during which you need coverage. For many of us, primary reasons for buying insurance include paying a mortgage or providing for a family.
These are financial commitments with a fixed end date, making term coverage an affordable solution.
Because term life insurance offers a range of term lengths, you can customize your coverage to your family's needs. You can even stack your coverage. For example, maybe you need a 20-year term policy to provide for a young family.
Then you start a business, getting a 5-year loan for $30,000. You can purchase a 2nd term policy to insure the loan.
When I bought my current home, I took out a 15-year mortgage. Interest rates were higher at the time, and the savings made the shorter mortgage term (and higher monthly payments) worthwhile. I also purchased a 15-year term life policy, just in case.
The policy covers my major financial obligations and matches the time frame I'll have those obligations.
If you're under 40, you'll find options for up to a 30-year term life policy available. As you get older, options may be limited to a 20-year term or lower.
Coverage costs also increase as you get older or develop health conditions. But once you lock in your rate by buying a policy, your monthly costs don't change. It's better (and cheaper) not to wait.
You can use Policygenius to compare term life insurance providers. Policygenius also offers whole life insurance if you need lifetime coverage.
How to Apply for Life Insurance
Applying for life insurance is a simple process. But in most cases, you'll wait about 3 to 6 weeks before your coverage is in place. During this time, the insurer evaluates your medical exam results and verifies the information you've provided on your application. Collectively, this verification activity is called underwriting.
As a first step, choose your coverage amount and research the coverage types (and term) that may be best for you. For many households, term life insurance provides the most affordable solution.
Then, compare rates from multiple insurance providers. You can use Policygenius to make the process easy. Policygenius lets you compare rates from top insurers online instantly.
Once you choose a policy that fits your needs and budget, you can apply for coverage through Policygenius as well. As an independent agency, Policygenius can walk you through the process. Their knowledgeable team can also answer questions along the way.
Here's the basic process:
Complete your application. Your insurer needs to understand the risk. Expect questions about your health, family history, your work, habits, hobbies, and finances.
Complete a phone interview. You'll also speak with an agent to learn more about your hobbies and lifestyle. If you have questions, now is the time to ask.
Take your medical exam. Most policies require a medical examination. You can schedule the exam at your convenience. When I bought my policy, a nurse came to my home to do the exam. In other cases, you might have your exam at a local medical office.
Relax. The hard part is over. At this point, you're just waiting for the insurer to finish up their underwriting and confirm your premium based on the results. Typically, this part of the process takes 3 to 6 weeks.
The quotes you receive when shopping provide a starting point. But your premiums may be higher or lower depending on what your insurer learns during the underwriting process.
For example, if your medical exam shows you are in perfect health, but you indicated average health during the quote process, your rates might even be lower. Of course, the opposite is true as well.
What Can Disqualify You for Life Insurance or Affect Rates
While being self-employed or unemployed probably won't affect your ability to buy coverage, you may find higher coverage rates aren't available. Your earnings and work history play a role in how much coverage you can buy.
Life insurance isn't designed to create a windfall. Instead, insurers try to match maximum coverage amounts to potential financial loss.
For example, if I'm earning minimum wage, I won't be able to buy a $2 million policy. I'd have to work hundreds of years to earn $2 million. My insurable loss would be much less because my earnings are relatively low.
Several factors can also disqualify you for life insurance. In other cases, you might find coverage but at a higher rate. These factors can include:
Health concerns: Cancer, obesity, diabetes, or chronic disease can affect rates or eligibility. Standard policies consider detailed medical information, including BMI, cholesterol levels, and more. Tobacco, marijuana, or heavy alcohol usage can also lead to higher rates.
Mental health concerns: Some insurers won't accept applicants with a history of mental health concerns.
Hobbies and lifestyle: Some lifestyle choices can put you at risk. For example, flying planes, auto racing, and rock climbing can increase risk, possibly adding to insurance costs or affecting eligibility.
Your age: Life insurance premiums are lower if you secure coverage when you are younger. You can expect reduced eligibility for longer term policies as you get older. Most term policy providers do not sell coverage at all to people age 75 or older. However, you may be able to purchase a final expense policy.
Your occupation: Like hobbies, what you do for work can play a role in rates or eligibility. People in higher-risk professions, like police, truck drivers, roofers, or firefighters, may pay higher rates.
Your driving record: Auto accidents remain a leading cause of death, so insurers look closely at your driving record when issuing coverage. A recent DUI or DWI can disqualify you for coverage with many providers.
Your criminal record: Some insurers might take a more forgiving stance, but if you have a criminal record, you may find fewer providers willing to write coverage.
In my 20s, I worked as a truck driver. I saw several accidents each day on the roadways but luckily avoided being part of one myself. Although young and in good health, my occupation would have led to higher life insurance rates due to higher risk.
By comparison, now working as a freelance writer, my occupational risk is lower, so my rates would also be lower. The most significant occupational risk now is that I might fall out of my chair. However, I am also older now, which would increase my rates.
Like other insurance types, life insurance considers both the positive and negative rating factors to determine your premiums and eligibility.

How to Shop for Life Insurance if You're Unemployed or Self-Employed
Being temporarily unemployed may affect how much coverage you can buy in some cases, but you should still be eligible for a life policy.
First, determine how much coverage you need to protect your family. Use a needs-based method to calculate how much coverage you need. You don't want to leave this part to guesswork.
Then, select the type of coverage you want. Remember, term life guarantees premiums for a fixed period, such as 10 years or 20 years. Permanent life insurance types, including whole life insurance, don't expire.
However, permanent life insurance can be more costly, and some policy types can introduce risk due to the investment element of the policy.
After you've chosen a coverage amount and determined a coverage term or policy type, it's time to go shopping for the right policy.
Life insurance shopping isn't as much fun as visiting your favorite store, but online portals like Policygenius make life insurance shopping easy. With Policygenius, you can compare rates online instantly. If you have a question or need a hand, you can also work with one of their experienced agents.
Best of all, Policygenius is an independent agency licensed to sell coverage nationwide. You can expect unbiased guidance and purchase coverage without ever setting foot in an insurance office.
If you're between jobs, you can often still get coverage. It's best to start earlier rather than later, though. Insurers consider how long you've been unemployed. They also consider age, so don't let another birthday pass without buying the coverage your family needs.
For self-employed workers, the same buying process applies. Insurers consider your earnings and assets in addition to other rating factors to set your premiums.
They also evaluate your prior earnings history. So, even if you're just getting started on your entrepreneurial journey, you can get the life insurance coverage you need to protect your family.