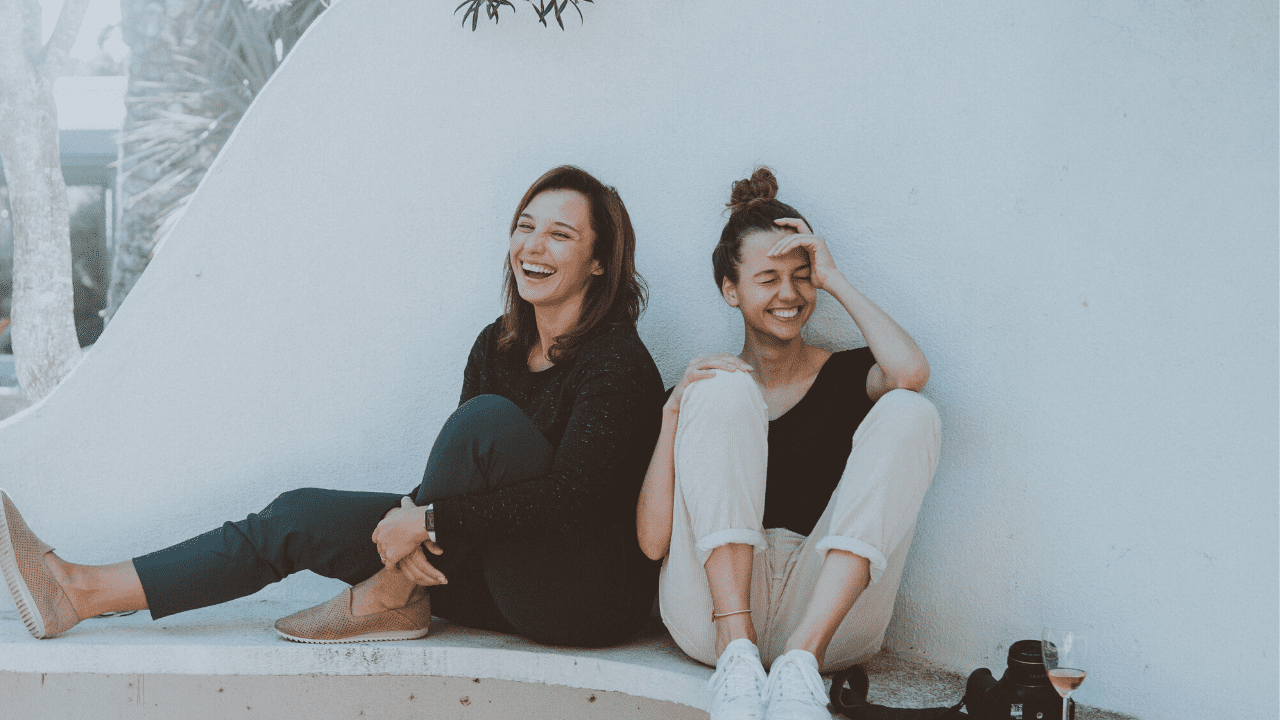 Disclaimer
We only endorse products that we truly believe in. Some of the links below may earn us some extra guac at no additional cost to you. Please pass the chips & thank you for feeding our habit.
Can money buy happiness, and how important is money in your life? In this article, we'll break down the things you need before you can start to build wealth, why money can't make you happy, and why it's not as important as you may think.
Money is the key to happiness. You've probably heard a phrase like that before.
Money can bring you some happiness, but it has a tipping point. People who make more than $75,000 are not happier than someone making a six-figure salary or even seven.
Still, money can bring you some sort of happiness, but it's probably not in the way you might think.
That's why we're going to break down:
So, let's talk about money and what we do with it!
Money Won't Make You Happy
The goal of life is to be happy, not rich. You can be happy without making lots of money, but can you make lots of money and not be happy? Of course!
Money is going to have a major impact on your life. Think of it as a tool to get the things that we want. It can buy you things like:
Clothes

Real estate

Coffee

Nice Cars

Luxury Cars
And it can also buy you things like more time and power.
If you make lots of money, and you're not happy, then what's the point of having all that money in the first place?
Don't think about your life as being one dimensional with money at the center of it. If you only ever chase money, that's all you'll ever have.
Instead, think about your life like a triangle:
This is what we like to call our Quadrafit Theory, and as you can see, it contains four parts with money fixed on the top.
In order for you to be happy in your life, you need to be happy with all of the different aspects of your life, not just one or maybe two.
If you have problems in one area, and a part of your triangle starts to crack, you're putting the rest of your happiness at risk. 
Sure, you can have a strong base, but if it's not solid all the way through, money won't fix that.
That's why in order for you to be happy, you need to make sure you are happy with the rest of your life, starting at the bottom of the triangle: your physical health.
Physical
How can being physically fit affect your happiness when it comes to money?
Simply put: If you're not healthy physically, you'll spend more of your time dealing with your poor health then enjoying your finances.
If you're always hurting or if you're on your deathbed, money is going to become completely irrelevant in your life.
This is because you can't actually live your life. If the bottom of your pyramid is not stable, then your only priority in life is going to be making it stable.
You'll dream about getting healthy or staying healthy, not about how much money you're making or how you can make more of it.
Once you are physically healthy, you can have an unlimited number of dreams. These dreams are things that can make you even happier in life.
When the physical part of your triangle is strong, you can then move up the triangle, which is your mental fitness.
Mental
Your mindset is everything. Even if you are in perfect physical health, if you don't surround yourself with positivity and a growth mindset, you won't get very far.
Negativity will eat away at your dreams, and will eventually leak into the bottom part of your triangle as well. That is why you need to adopt a mindset that allows you to love and enjoy life.
If you're surrounded by people that don't care about you or you're depressed, alone, and miserable, having money won't fix any of that.
In fact, it's only going to amplify how miserable you really are. So, once you're physically healthy, you need to take steps to make sure that your mental health is just as strong.
After that, it's time to improve your spiritual health.
Spiritual 
No, we don't mean religious here. That's a different thing.
This deals with who you are as a person. What are your reasons for getting out of bed in the morning and what motivates you day in and day out?
That is your spiritual health.
If you don't have a purpose in life, you're going to become lost and confused. This too will trickle down into the other aspects of your life. And when it does, it won't matter how much money you make.
The only thing that will matter is trying to find your purpose. If you never find it, you'll be left feeling unfulfilled and you'll wonder what money is even for.
So, you need to take a step back and think about your life; what are your dreams, and what do you want to accomplish?
Once you've answered that question about yourself, you're physically and mentally fit, then money can make you happy.
But the secret is that money didn't make you happy at all. You did!
Financial
Finally, we've made it to the top!
This is where money will play the biggest role in your life. Financial fitness is based on three key factors:
Spending less

Earning more

And investing like crazy
If you're able to master all three of those things, then you'll become financially fit
And if you're financially fit, you've got a strong Quadrafit triangle. This means you can finally start to learn how to use money to make you happier!
You Need To Make Yourself Happy First
Think of financial fitness and money like frosting.
If you spread some delicious frosting on a really old and nasty cake, you're not going to make the cake any better.
All you are going to do is make the frosting worse.
Your life works the same way.
If all you try to do is throw money at your problems in hopes that it will make your life better, you're only going to make your life worse in the process.
Likewise, if you make a nice juicy cake, and spread some gross frosting on it, you're still left with a nasty cake.
This is why people say that money can't buy you happiness. Because it can't. Money can buy you things that can enhance your life, but it can't change your mental, physical, and spiritual fitness.
Once you've mastered the Quadrifit Theory, and you're ready to take your happiness to the next level, it's time to start growing your money!
Why? So you can use your money to get the things that you want in life!
If you want to learn all about investing and using your money the right way, you can read our free eBook on money management and investing! And, we'll even throw in our financial education emails just for signing up!