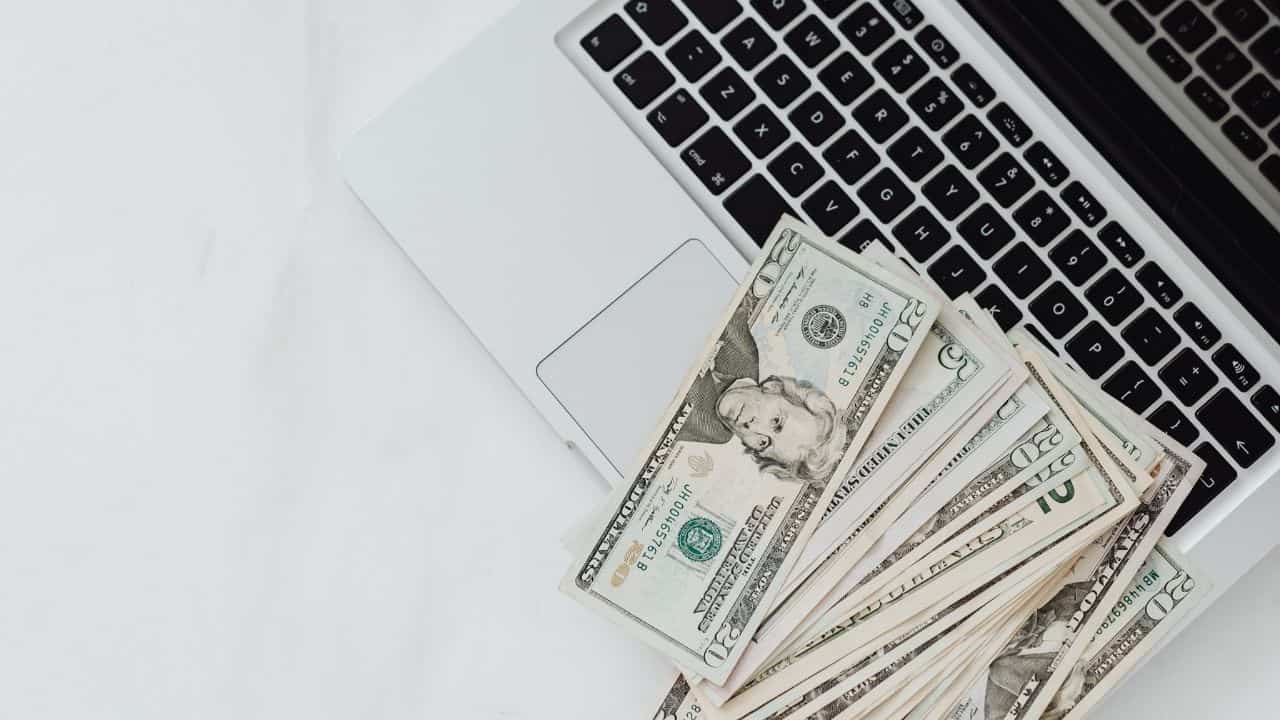 Disclaimer
We only endorse products that we truly believe in. Some of the links below may earn us some extra guac at no additional cost to you. Please pass the chips & thank you for feeding our habit.
The Minority Mindset earns commission from Fundrise via the partner links below. All opinions are the author's.
Passive income has long been recognized as one of the greatest ways that enterprising individuals can multiply their earning potential several times over. Unlike the conventional arrangement of trading time for money, passive income transcends this equation by introducing the possibility to make money regardless of an individual's continued efforts. To say it plainly: Passive income is literally having the ability to make money while you sleep.
However, getting a passive income stream off the ground can take a whole lot of work. Oftentimes despite an individual's best attempt, the effort they put into it never bears any fruit (like a business venture that goes belly up). For someone new to the concept of passive income, how are they supposed to know which opportunities to pick and which ones may be better left to those with experience?
There are lots of great passive income ideas that beginners can use to earn money from various sources. This includes everything from making relatively moderate investments to producing content and assets. The trick is picking the ones that interest you the most and provide value to other people.
In this post, I'd like to thoroughly explore these options more closely and demonstrate how they might appeal to a beginner. As you're reading through this list, think about which ones could be applied to your situation and fit your capabilities.
6 Passive Income Ideas To Get Started
All around there are opportunities to start side hustles that lead to earning passive income. But not all of them will be ideally suited for beginners.
The following are six great passive income ideas that you can use to start creating your future income stream.
1. Investing
Investing is a great way for anyone to earn money passively. All a person needs to do is to buy an asset, patiently wait for it to go up in value, and then sell it for a profit.
For example, a $1,000 investment in Amazon back in 2011 would be worth $17,957.70 ten years later, a gain of 1,695.77 percent. Of course, that's nothing when you consider that a $100 investment in Bitcoin back in 2010 would be worth $45 million today.
Some of the most commonly traded types of assets include:  
Stocks

– Shares of ownership in a company (example: Apple, Meta, Netflix, etc.)

Mutual funds

– Collections of various stocks and bonds 

ETFs (exchange-traded funds)

– Similar to a mutual fund, but traded like a stock

Cryptocurrency

– Digital currencies such as Bitcoin, Ethereum, and other altcoins
Why does investing produce passive income?
The main reason investing is such an attractive way to make an earning is because of a phenomenon called compound growth. This is when money grows on top of both the investor's contributions as well as the previous earnings that have accumulated.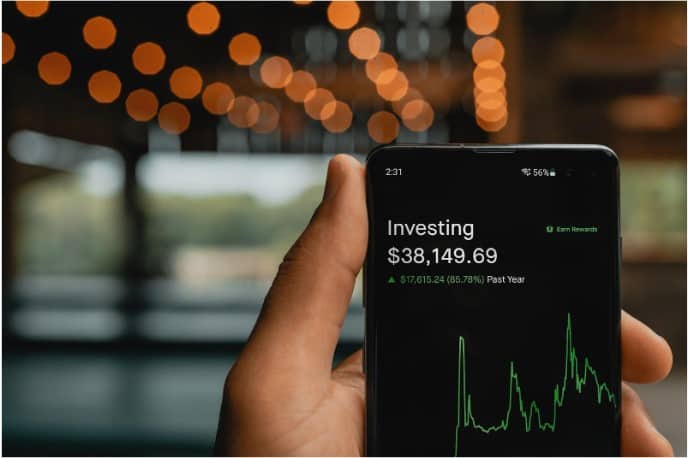 On top of that, assets like stocks represent a stake in a physical company. In general, companies want to be successful, make profits, and grow over time. In other words, as the company works to become successful, you will be too because you're a partial owner.
How can a beginner get started?
By far, the easiest way for a beginner to get started investing in what's called an index fund. This is a fund that tracks a major market index such as the S&P 500. It's been demonstrated that by investing in an index, a person with no investing experience whatsoever can capture the average return of the broader market and even outperform experienced fund managers.
Shares of an index fund ETF can easily be bought on a platform like M1 Finance. Another smart place to look is in your retirement accounts. These accounts are great because they combine the power of investing with tax deferment.
2. Dividend Payments
Owning stocks or ETFs that go up in value is great. But what if that same asset paid the investor a small amount of money from time to time too?
This is a real thing called dividends. Dividends are distributions from the company or funds that are paid to its shareholders as a way of sharing the profits.
The allure for investors is that they don't have to do anything except just hold the asset. For simply being an owner, they'll receive quarterly or monthly payments ranging anywhere from 1 percent on up.
Some of the most common assets that pay dividends include:
Stocks

– Generally large-cap, value-oriented companies such as IBM and Verizon.

ETFs

– Some ETFs specialize in collecting stocks or other assets and then paying the shareholders a higher-than-average dividend yield.

REITs (real estate investment trusts)

– Companies that specialize in acquiring and managing large commercial real estate. REITs are required by law to distribute at least 90 percent of their profits back to the shareholders, so the yields are generally higher than stocks.
Can dividend payments really be passive income?
Absolutely! There are thousands of blogs and books written by dividend enthusiasts who see them as the ultimate income-producing machine.
For example, imagine having a portfolio of $1 million. If that portfolio produced a dividend yield of 4 percent, you could expect to receive $40,000 of income per year. And that's without ever even touching the principal.
How can a beginner get started?
Research your options for stocks, ETFs, and REITs that pay dividends. A good place to start are companies considered to be dividend aristocrats. When you're ready, use a trading app like Robinhood or M1 Finance to buy full or even partial shares.
3. Crowdfunded Real Estate
Rental properties have long been hailed as one of the ultimate ways for a person to earn a passive income. After buying a home and leasing it to tenants, the owner will then be entitled to monthly rental checks without a lot of extra effort or interaction. 
However, to a beginner, acquiring a rental property can be a pretty steep hill to climb. For starters, a modest property costing $100,000 would take a down payment of at least $20,000 on top of other maintenance expenses. Plus, there are no guarantees that your tenants will pay on time or not turn out to be complete nightmares.
This is why for someone who's just starting out, a better approach might be to get into what's called crowdfunded real estate.
What is crowdfunded real estate?
Crowdfunded real estate is a platform that connects real estate entrepreneurs with investors. The real estate entrepreneurs find, buy, and manage large scale properties such as:
Rental homes

Apartment complexes

Warehouses

Offices
Then investors like yourself support them by pouring your money into the crowdfunding platform.
How does crowdfunded real estate produce passive income?
Similar to REIT dividends, crowdfunded real estate also pays out dividends to its shareholders as well. In fact, since these are privately traded investments, the dividend yields tend to be a little higher than what publicly-traded REITs will offer.
How do I invest in crowdfunded real estate?
First, find a platform that meets your criteria. This will usually be based on:
How much money you have to invest (i.e., $100, $10,000)

If you're an accredited investor or not. For reference, an accredited investor is someone with a net worth of over $1 million or who earns $200,000 per year ($300,000 if they file jointly with their spouse).
One popular platform that accepts non-accredited investors with as little as $10 is Fundrise. Investors with less than $5,000 can buy into Fundrise's private REIT and get exposure to the diversity of dozens of projects all at once.
4. Blogging
Anyone who's got a lot of valuable information to share could consider starting a blog. Blogs are easy and simple to make. For less than $100, a person with no technical skills can set up a self-hosted WordPress site and customize it to look exactly how they want.
Every day, millions of people visit blogs to find the answers to niche questions they might have about a whole spectrum of topics. The more valuable content that the blogger can provide to their readers, the more they'll come back and grow a following.
How do bloggers make money?
Bloggers earn a passive income through a variety of different methods:
Affiliate marketing

– If the website mentions a product or service using a link and the reader makes a purchase after clicking that link, then the blogger will receive a commission. The most popular of these programs is Amazon since they sell literally everything.

Advertising

– Many blogs will have ad blocks placed throughout their site showing various endorsements. Again, if someone clicks these ads, the blogger will earn some money. Google AdSense is one of the most well-known tools for simple website advertising.

Social media following

– Often to promote their blog, the owner will spend some time building up their social media presence across various platforms. Depending on how many followers they gain, this could translate into opportunities for sponsored posts.
In each of these situations, it's a numbers game. The more people that are visiting the blog, the higher the chances that one of them will click on these ads or become a follower. All of that can translate into passive income for the owner.
How do I start a blog?
First, think about what you have to share with other people that they'd find valuable. It could be related to money, business, a hobby, or even just entertaining.
Next, make a list of as many specific topics or questions that you could address. Shoot for the stars and try to produce 25 to 50 of them.
From there, start writing! Begin drafting your content and periodically post it to your blog. With each new post, share it often on social media and let the world know what you've got to say.
5. YouTube or Social Media Channel
Along the same lines as a blogger, people who have valuable information to share and don't mind getting in front of the camera may be great candidates for making videos to post to YouTube or other social media channels such as TikTok. 
Video content can sometimes be more desirable and easily digested by certain audiences. It also gives creators a chance to inject more of their personality into the message and even become perceived as a sort of amateur guru to their viewers.
How do videos create passive income?
Similar to blogging, there are always opportunities to promote or mention certain products and receive a commission.
Some YouTubers rely on nothing more than just viewer volume to make money. After attracting a certain number of followers or views, YouTube will give the creator the option to monetize their content by adding small banners at the bottom or during the playback. The more these videos get watched, the more the YouTuber makes.
To demonstrate the potential, take a niche like exercise videos. Many people follow along with workouts from YouTube on their Smart TVs. This was especially popular during the early stages of the COVID pandemic when gyms were closed, and many people had to self-quarantine.
If just 1,000 people watch the same video every day for one year, that's 365,000 views per year. By some estimates, video creators earn $18 per 1,000 ad views. That means this person would potentially make $6,570 in passive income off of just one video!
How do I make YouTube videos?
Most video creators start out with nothing more than an iPhone and a laptop – like how Minority Mindset started. They begin by recording themselves and then editing it or adding additional text or images using basic software. 
Some videos are created with higher production value including things such as scene transitions, music, and even animation. However, if you're just a beginner, keep your videos simple and instead focus on the quality of your content.
6. Self-Publishing E-Books
Along the same lines as blogging and creating YouTube videos, another heavily used avenue for passive income has been through self-publishing eBooks. 
E-books are great because a writer can go from idea to product without any of the usual barriers to entry like finding a publisher or distributor. Plus, the costs of having a professional book cover and hiring an editor to go through your work are pretty minimal.
How do eBooks create passive income?
Understandably, there's a lot that goes into writing and creating an eBook. But the beauty is that once it's out there, there's no limit to the number of times it can be downloaded. Plus, since most authors use platforms like Amazon or Apple Books, their audience could literally be anyone in the world.
How do I publish an eBook?
The first step is to think about what your book should be about. Do some research ahead of time to see if there are already a lot of other books covering the topic you wish to address. If the competition seems low, then you'll have better chances of reaching an underserved market.
From there, write your manuscript and find someone to proofread it. Uploading the completed file to Amazon and other book platforms can be a little tedious, but it's certainly possible to do it yourself if you're patient and can follow their directions.
Getting Started With These Passive Income Ideas
By now, it should be clear that there are multiple ways to create passive income, beginner or not. However, even someone with a lot of ambition can end up wasting a lot of time, energy, and possibly money if they go down the wrong path. Before starting your own passive income initiative, here are a few important questions for you to consider. 
1. What Do You Already Know How To Do?
The easiest way to start a side hustle that generates passive income is to use the knowledge or skills you have already. For instance, are you tech-savvy and already know how to make or edit videos? If so, then perhaps creating clips for YouTube and Tik Tok could be an easy step forward.
2. What Interests You?
What are some fields that interest you? For instance, if you're fascinated by investing, then perhaps this could be your path to creating passive income.
Keep in mind that this doesn't necessarily have to be a topic where you already have a lot of knowledge. For example, if cryptocurrency is new to you but seems exciting, then perhaps you could spend some time learning more about it before using it as a passive income generator.
3. What Value Can You Offer To Others?
Think for a moment about why you're employed. An employer pays you because they need you to perform certain tasks or services that they can't or aren't able to do themselves.
At its core, passive income originates from a similar place. For instance, people who blog are effectively teaching or coaching their readers on how to do something. Even people who invest in crowdfunded real estate are lending their money to real estate entrepreneurs who need the capital to make their ventures come true.
4. How Much Time Do You Have To Give?
Sometimes getting a passive income stream started can take a whole lot of work upfront. For instance, writing and publishing an eBook will be an incredible undertaking before it goes on Amazon and can be downloaded for years to come.
If you're short on time or resources, then it may be wise to take a more passive path. For instance, investing in an index fund takes about 15 minutes and requires virtually no maintenance all year.
5. How Determined Are You to See It Through?
With all of these initiatives (some more than others), there will be times when you'll get tired and run out of steam. There will also be occasions where you'll doubt what you're doing and want to give up.
Developing a sustainable passive income stream is not something that will happen overnight. It takes time, but also requires you to be proactive in your approach and make adjustments when things aren't working as expected. Be patient as you're working towards this goal.
Which Passive Income Ideas Will You Try?
There are plenty of ways that you can start a side hustle and grow it into a passive income stream. However, some paths are more difficult than others, and no one wants to waste their time or money. Therefore, it would be best if beginners stick to the following passive income ideas. 
Investing is one of the best ways to make money while you sleep. Thanks to the power of compound growth, it's possible to buy assets and have them multiply several times over in just a few short years. People who have no idea what to invest in can buy an index fund and capture the entire return of the broad market.
Dividends through stocks, ETFs, REITs, and crowdfunded real estate can also be lucrative. In addition to asset appreciation, you'll also get the benefit of a steady stream of dividend payments. People who are particularly interested in real estate can focus on crowdfunded real estate to eliminate the traditional barriers to entry and take part in a variety of investment properties.
People who have a lot to teach or give to others should consider blogging or making YouTube videos. These are two platforms that lend themselves well to advertising opportunities as well as sponsorships. Plus, it can be a lot of fun to tell your story and connect with others.
Along the same lines, you could also consider creating a digital asset such as an eBook. It takes a lot of effort but costs very minimal to produce. However, once it's out there, there's no limit to the number of times it could be downloaded.
The best way to create your passive income stream is to start by considering what you know, what interests you do, and why that would be valuable to others. At the same time, be honest with yourself about how much time you have to give and how committed you are to see it through. Even though creating a passive income stream will take a lot of work, it could be the initiative that changes your life forever.