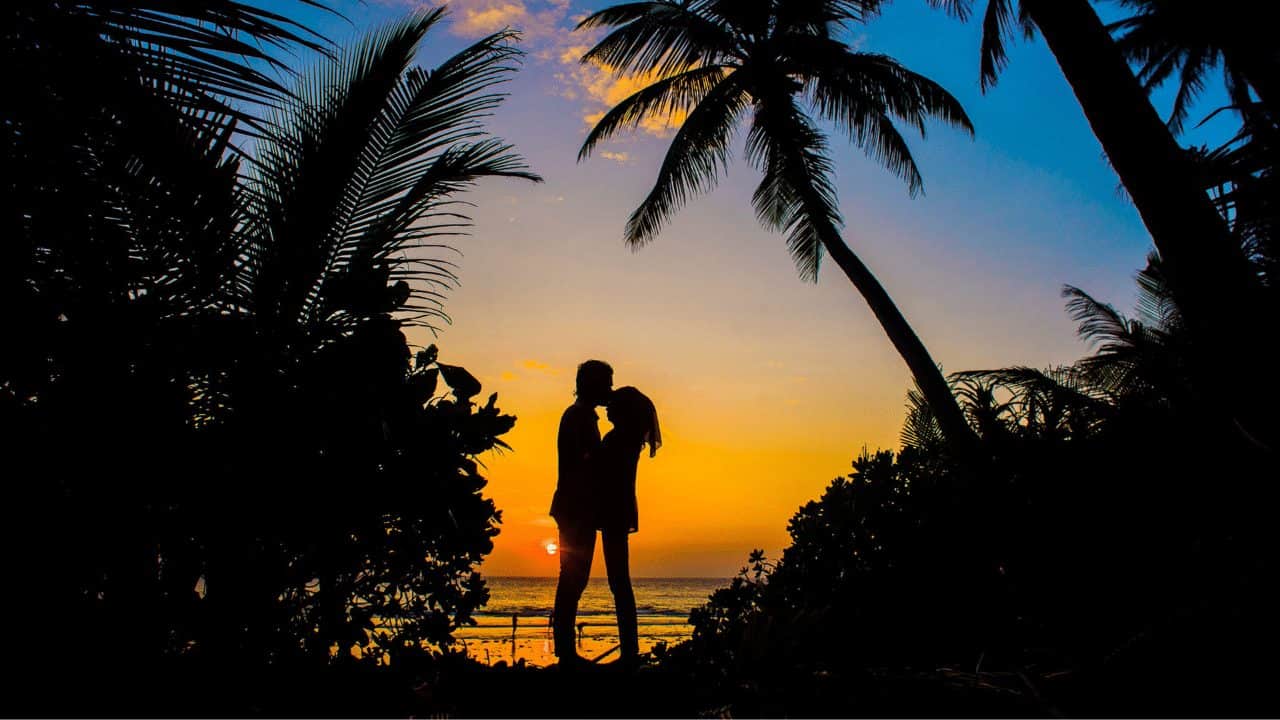 Disclaimer
We only endorse products that we truly believe in. Some of the links below may earn us some extra guac at no additional cost to you. Please pass the chips & thank you for feeding our habit.
I've been married for six years, but I remember the stress of planning a wedding like it was yesterday. If you're planning your nuptials, chances are you're also in the thick of planning a post-wedding honeymoon, too.
While you could always skip the pomp and circumstance of a honeymoon—which would be the uber-frugal option—it's nice starting your marriage with a big trip. Our honeymoon felt like the jumping-off point for our marriage and it was nice starting out with a fun adventure.
A honeymoon doesn't have to be a lavious two-week excursion in the Bahamas. You might be looking for something a little more low-key, and that's totally fine, too!
No matter what honeymoon and your future spouse are looking for, let me show you how we saved money, so that you can hopefully plan a super-awesome, super-saver, dream honeymoon on a budget!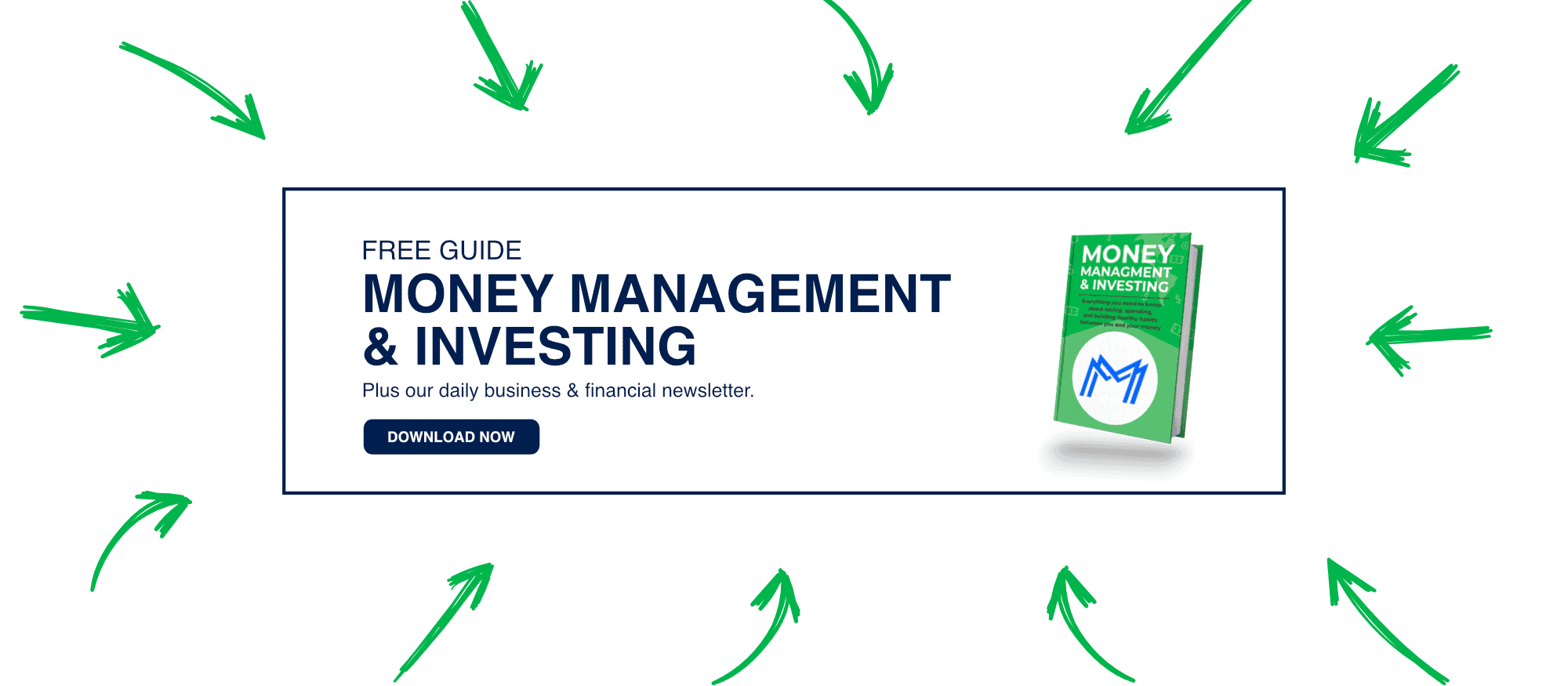 7 Tips to Save Money on Your Honeymoon
But let's face it: honeymoons are expensive. Average folks like myself spend $4,500 on their honeymoon on average, while "luxury" honeymoons cost an excess of $10,000.
If you want a honeymoon, there's no way around the price tag. Traveling costs money, after all. But with proper planning, you can have a beautiful honeymoon you'll remember for decades—without a huge bill.
Here's how I managed to have a nice honeymoon without the thousands of dollars of debt.
1. Choose an All-Inclusive Package
First of all, all-inclusive honeymoons are easier to plan. Your flight, hotel, transportation, meals, and alcohol are rolled into one easy package. If you're stressed by the idea of planning every detail, all-inclusive honeymoons are a good option.
Plus, all-inclusive destinations are usually cheaper. We went on a pre-pandemic trip to Mexico that cost just $1,200 all-in: the only money we spent aside from that was on tips and mediocre airport sandwiches.
I like to look for all-inclusive vacations through:
Costco: It sounds weird, but most wholesale clubs offer vacation planning. I scored our Mexico vacation through Costco for just $1,200 and it even included a 24/7 vacation planner hotline.
Groupon: That's right! Groupon offers all-inclusive vacation packages. Just read the fine print carefully.
Travel agents: This is a little old-fashioned, but travel agents are great for scoring all-inclusive deals. You'll pay for the agent, but their insider discounts usually make up for the added cost.
Cruises: I'm not a big boat person, but my family loves cruises! They pay just $300 per person for a few days on the high seas, all-inclusive.
It's important that you do the math here; make sure the all-inclusive option is cheaper. Calculate the per-item cost to make sure an all-inclusive honeymoon truly is the better option.
For example, if you don't drink alcohol, it might not make sense to pay for an all-inclusive package that covers alcohol.
2. Go in the Off-Season
It's cheaper to get married in the off-season, so it makes sense that traveling at non-peak times would save you more money, too. If you absolutely have to get married in June but don't want to pay for a pricier honeymoon in June, it's okay to wait.
Plenty of my friends have put off their honeymoon for 3 – 6 months to save more money (or accrue PTO) before traveling.
3. Do Travel Arbitrage
Look, I love the romance of strolling through the streets of Paris, croissant in hand. But let's be honest: some honeymoon destinations are way more expensive than others.
Take advantage of travel arbitrage: honeymoon in states or countries where your money will go further. This usually means going to lower cost of living areas, like Central America or the Caribbean.
If you aren't sure if a location is a good deal, check the current exchange rate and the average cost of flights, hotels, and entertainment in that destination. You'll quickly see where you'll get the most bang for your buck.
4. Mention You're Newlyweds
This might make you feel a little braggy or slimy, but it works! As newlyweds, people want to help you.
If it's relevant to the conversation, slip in the fact that you and your sweetheart are on a romantic honeymoon. Chances are, you'll score free champagne, room upgrades, or treats just for mentioning it.
For example, we honeymooned at Disney World and wore "Mr. and Mrs." Mickey Mouse ears. We got special treatment at the hotel and at the parks, so it never hurts to let people know that you're in love!
5. Eat Like a Local
If you're at an all-inclusive resort, go nuts and stuff your face at the buffet. But if you aren't at an all-inclusive destination, you'll need to watch your food costs carefully. Hotels, resorts, and touristy areas usually have sky-high prices.
That's why it's smart to eat at hole-in-the-wall restaurants frequented by locals. We once paid $5 for a decadent lunch on the Mexican beach that would have easily cost $50+ in town.
You can also make some of your own meals! We did this for our Disney honeymoon. We called an Uber and shopped for breakfast and lunch items at Target. We would eat breakfast in our room, pack a sandwich for lunch, and splurge on a nice restaurant dinner.
Try to book a hotel that's close to a grocery store or make sure you can call rideshare to do your shopping.
6. Stay Somewhere Off the Beaten Path
Hotels are great, but non-traditional accommodations like train cars, yurts, and treehouses are great! Depending on your destination, they can be cheaper than a hotel.
If you have to stay in a hotel, try to book one that's further away from the big attractions or tourist spots. These hotels usually have much lower rates. You'll have to walk further to your destination, but I say that's just another sightseeing opportunity!
7. Find Free Activities
While you should definitely splurge on a few fun activities on your honeymoon, there are plenty of free things you can do together, too. While a walk in my hometown might not be very interesting, a stroll down an exotic beach is free, romantic, and fun!
Always look for free things to do on your honeymoon. Parks, festivals, parades, and old-fashioned people-watching are a great way to spend your time.

How to Fund Your Honeymoon
Okay, you've followed my tips to save money on your honeymoon. But even the cheapest honeymoons require spending a little bit of money.
So, how do you pay for a honeymoon?
First of all, you need to plan your honeymoon. Once you know how much it will cost, you can make a game plan for footing the bill.
Set a budget for the entire honeymoon, including expenses like:
Hotel
Flight
Food
Entertainment
Transportation
The length of your trip is also important. The longer you're away from home, the more money you'll spend on travel. A week is usually a good amount of time for a honeymoon, but you do you: just make sure you can pay for a 2-week excursion through Japan.
Once you start calculating the costs of going on a honeymoon, you might realize you have to cut a few things. We certainly did that for our honeymoon! If that's the case, prioritize what's most important to you. That might mean you each get to choose one activity that costs $100, for example.
After you've planned your honeymoon destination, length of stay, and activities, you should have a good idea of what it will cost. From there, you have four ways to pay for your honeymoon.
1. Savings
At this point, you should know a rough budget for your honeymoon. You'll take your total budget and divide it by the number of months you have to save until the honeymoon. This will tell you how much you and your partner need to save every month to foot the bill.
So, if you're doing a $4,500 honeymoon and you plan to travel in 8 months, that means you need to save about $560/mo to meet your goal.
I recommend covering your non-negotiable expenses, like airfare and accommodations, first. You can adjust your negotiable expenses, like entertainment and food, based on how much you're actually able to save.
2. Cashback Rewards
Want to bulk up your savings more quickly? My husband and I use cashback rewards to save a nice nest egg for Christmas presents every year. But you can apply this principle for any savings goal, including your honeymoon fund.
If you have an airline miles rewards card or a cashback rewards credit card, use it. It probably won't cover your entire honeymoon, but an additional $200 – $500 towards your honeymoon fund is a big deal.
3. Side Hustles
I know that saving $560/mo is a big deal. If you're living on a bare-bones budget already and can't possibly cut anything else to pay for the honeymoon, consider a side hustle. 
Try earning money on the side by selling stuff online, tutoring, or doing photography on the weekends. Just make sure that your moonlighting gig doesn't take time away from your full-time job!
After several months of work, it's not unheard of to see an extra $1,000 in your pocket from a side hustle.
4. Friends and Family
My husband and I used this option to pay for our honeymoon and it was a huge success! We had already lived together prior to the wedding, so we didn't need help setting up our home. The traditional wedding gifts of fine china and crockpots just didn't make sense for us, so we set up a Honeyfund.
Honeymoon fund websites allow your friends and family to cover the costs of your honeymoon in lieu of a wedding gift. It certainly isn't traditional and some of your relatives scoff at the idea, but we really appreciated our family's help! In fact, we spent very little of our own personal money on our Disney honeymoon, which was a huge blessing.
If you need a little help paying for the honeymoon and your wedding guests want to give you a gift, sites like:
… will easily cover a huge chunk of your honeymoon.
The Bottom Line
Yes, weddings and honeymoons are expensive. You can always forego these expensive milestones to save more of your money. But for many people, a honeymoon is a rite of passage that marks the start of your marriage. If a honeymoon is important to you, then it's a wise use of your money.
However, that doesn't mean you have to blow all of your money on a honeymoon. You can save more money by:
Booking an all-inclusive resort.
Traveling in the off-season.
Doing travel arbitrage.
Mentioning you're newlyweds.
Eating like a local.
Staying off the beaten path.
Entertaining yourself for free.
Once you know your honeymoon costs, you can foot the bill by:
Saving money every month.
Using rewards credit cards.
Earning more money with a side hustle.
Asking friends and family for help.
So say bon voyage and set sail on your honeymoon—follow these tips to say "I do" to wedded bliss without miring your new marriage in debt.
Keep Reading: