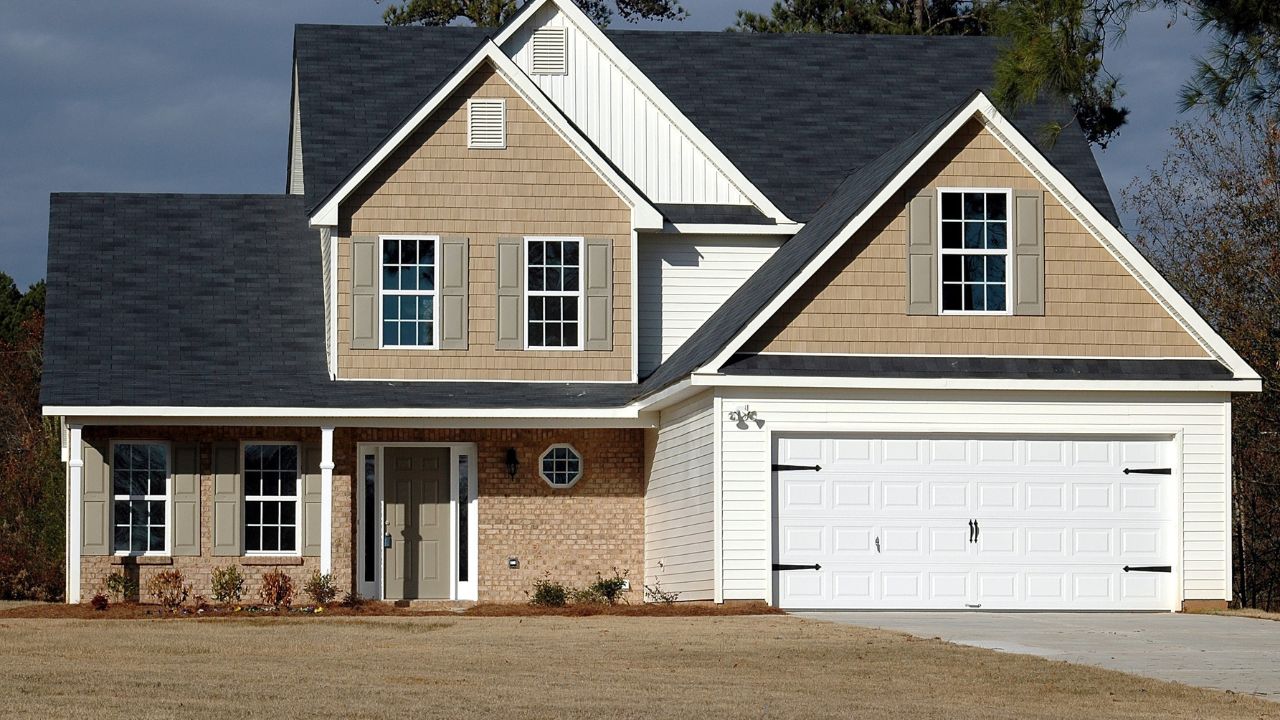 Disclaimer
We only endorse products that we truly believe in. Some of the links below may earn us some extra guac at no additional cost to you. Please pass the chips & thank you for feeding our habit.
The Minority Mindset earns commission from this Fundrise endorsement via the partner links below. All opinions are the author's.
Are you itching to get your slice of the real estate market? 
If you're an accredited investor, you have the freedom to invest in just about any opportunity that comes your way. But instead of marching down to a broker's office or finding investments through networking, you can find everything you need with real estate investing platforms. 
Many of these platforms are built with non-accredited investors in mind, but don't worry: there are plenty of real estate investing platforms for accredited investors, too. 
Real estate platforms usually rely on crowdfunding to give accredited investors more simplicity, convenience, and diversification all at once. While it isn't risk-free, the returns on real estate often do outpace the performance of the stock market, too. 
The 8 top real estate investing platforms for accredited investors are: 
CrowdStreet
RealtyMogul
EquityMultiple
PeerStreet
RealCrowd
Cadre
First National Realty Partners
AcreTrader
So, how can you make the most of your money? Let's look at what an accredited investor can do in real estate, as well as the 8 top real estate investing platforms for accredited investors.
What Does It Mean To Be An Accredited Investor For Real Estate? 
"Accredited investor" is a status given to you by the Securities and Exchange Commission (SEC). To be an accredited investor, you need to meet two criteria: 
You have a net worth of over $1 million, excluding the value of your primary home.

As an individual, you consistently earn $200,000 a year. If you're married, you need to consistently earn $300,000 a year jointly.
Accreditation is designed to protect investors who have a lower net worth from spending money on shady, unregulated investments. This keeps people from blowing their entire life's savings on risky, high-dollar deals. 
As an accredited investor, you're allowed to invest in unregulated investments. This means that the company you're investing in hasn't been vetted by regulators—it's on you as an experienced investor to do the research.
The downside is that you need to know how to spot legitimate investments that are worth your time and money.
But the upside of being an accredited investor is that you can invest in just about anything. The SEC allows you to put your money in exclusive, higher-risk investments that have the chance of paying off big. In other words, as an accredited investor, you're allowed to take bigger risks because your high net worth will shield you from losses. 
There's less red tape as an accredited investor, too. That's why so many real estate investing platforms offer investments that are exclusively for accredited investors. 
If you want to put your money into deals that are largely inaccessible to the general public (but that don't cost millions of dollars), real estate investing platforms are a great place to start.
Top Real Estate Investing Platforms For Accredited Investors
You don't have to use a platform to invest in real estate, but this technology has really come a long way. Real estate investment platforms do a lot of the research for you, which saves accredited investors a lot of hassle. 
While $25,000 minimums are still expensive, they're much more affordable than non-crowdfunded real estate opportunities, too. 
But which platforms have the best opportunities for accredited investors? My vote is for these 8 real estate investing platforms for accredited investors.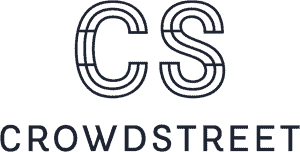 Since 2014, CrowdStreet has allowed investors to put their money into individual properties, funds, and custom portfolios. CrowdStreet is open to both accredited and non-accredited investors, although accredited investors can take full advantage of the platform's features. 
The minimum is a bit steep at $25,000, but with average returns hitting 17.3% in 2021, it might not be such a bad idea. 
CrowdStreet offers three types of investments: 
Funds

: Accredited investors can invest in the C-REIT, which is a fund specifically for high net worth investors. The minimum is $25,000 and you'll have access to a range of 20 – 25 thematic deals.

Individual deals

: CrowdStreet does all of the research for you, so all you have to do is

browse their listings

to find a property that speaks to you. Once you invest in a property, you'll have access to performance data in a sleek dashboard. 

Portfolio

: CrowdStreet is cool because its team of real estate pros can craft a custom portfolio for you. It's completely tailored to your needs, so if you want diversified real estate fine-tuned to your goals, this is a solid choice. 
In terms of fees, it depends on how you invest. Typically, CrowdStreet fees range from 0.50% to 2.5%, but it depends on which fund, property, or portfolio setup you have.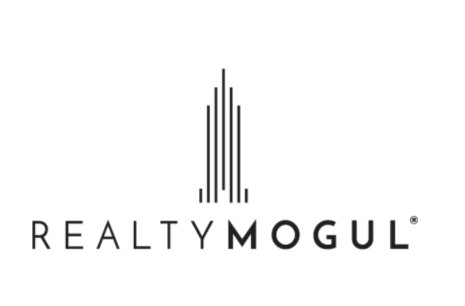 Since 2013, RealtyMogul has financed over $5.2 billion in property with 220,000 users. The platform is open to both accredited and non-accredited investors, but accredited folks have more opportunities. 
At its core, RealtyMogul is a crowdfunding marketplace for both commercial and private real estate. Everyone can invest in its REITs, but accredited investors can do private placements, too. 
With private placements (or investments in individual properties), RealtyMogul structures it like an LLC where you can have total or fractional ownership for a single property. Running from $25,000 to $50,000, the minimums are a bit steep. Even so, you can access properties across the US with a three to seven-year time horizon. 
And since every private placement is different, the fees and exact deal structure will change. Be sure to attend RealtyMogul's free webinars so you can evaluate each deal before putting in any money.

EquityMultiple is a real estate investing platform that mostly specializes in commercial real estate. It partners with real estate management companies to give investors access to non-traded REITs for instant diversification. 
This means you can invest your money in properties like: 
Multifamily housing

Luxury condos

Storage facilities
Fortunately, as an accredited investor, you've got options. There are three ways to invest with EquityMultiple: 
Funds

: With funds, you can invest in debt, equity, securities, and more. Terms range from 2 – 10 years for a $20,000 minimum.

However

, EquityMultiple has an ace in the hole thanks to its

Opportunity Funds

, which are a tax-advantaged way to invest your money (potentially paying $0 in taxes).

Direct investing

: This is when you directly invest in a single property. Terms range from six months to five years and you can choose from either debt or equity deals. The minimum is $10,000.

Savings alternative

: If you want a short-term real estate investment, this could be a good option. There are no fees and the term ranges from three to nine months. The minimum is $5,000.
Historically, EquityMultiple says it's generated 17.4% in returns, so it's a strong contender for any accredited investor's portfolio.

If you don't like the idea of owning equity in a property, platforms like PeerStreet allow you to invest in purely debt deals. 
The platform is the first and largest marketplace where investors can put their money into real estate debt. This means you don't have to buy a property or manage it outright—nice, huh? 
With over $4 billion transacted and $225 million returned in interest so far, PeerStreet is the leading choice for real estate debt investments.
PeerStreet lets you create a completely customized portfolio, which means you need to vet each investment separately. But with automatic borrowing features, you can put your investments on autopilot, too. 
Pocket is PeerStreet's most notable new feature. While it isn't a bank account, it does let you earn interest on your cash balance as a banking alternative. 
The minimum initial deposit is $1,000 and you earn interest in exchange. Pocket does come with a lot of finicky rules, though, so read the fine print to make sure you know what you're signing up for.
I like RealCrowd because it's a true real estate crowdfunding platform. It's a 100% passive platform where RealCrowd manages everything on behalf of its investors. 
And that's good news! It means you can enjoy greater buying power while diversifying where you invest your money. The $25,000 minimum is steep, but your real estate sponsor manages the property for you, so if all goes well, you can sit back and watch the checks roll in. 
RealCrowd also has a lot of different types of properties, including: 
Multifamily housing

Retail

Medical

Senior housing

Industrial

Office

Self-storage

Hospitality

Student housing
But the best thing about RealCrowd is the fact that the platform is free for investors to use. That's because RealCrowd makes its money from real estate operators who pay to connect with investors like you.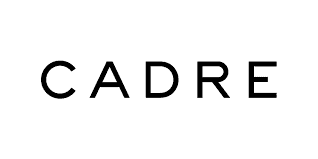 With eye-catching 18.6% historical returns, Cadre gives investors access to institutional-quality commercial real estate investments. It owns $4.7 billion in assets and it's distributed $292 million in returns to its investors as of March 31, 2022. 
If you're okay with holding your investments for the recommended four to seven years, Cadre is a solid choice for growing your money over time. 
There are three ways to invest on this platform as an accredited investor: 
Funds

: This gives you diversified access to several properties at once. 

Individual deals

: If you want to invest in commercial real estate, Cadre gives you the power to pick which deals you want to participate in. Every Cadre investment comes with a business plan so you can see if you agree with the property's direction before you invest. The minimum is usually $25,000, but it depends on the individual deal.

Secondary Market

: This feature is unique to Cadre. It allows you to privately buy shares from investors who liquidate their Cadre investments early.
Cadre's fees will vary depending on how you invest and the deal you invest in. You can expect to pay transaction fees, annual asset management fees, and other fees depending on the individual deal.

First National Realty Partners (FNRP) is a different kind of real estate investment platform. With 1,500 investors and 47 assets, it certainly isn't the biggest, but its approach is so unique that it's worth considering. 
FNRP offers private investments to accredited investors in what it calls the "grocery-anchored necessity-based retail space." That means you're investing in retail space that's rented out by big-name brands like: 
Aldi

Walgreens

Whole Foods

Kohls

Big Lots
With access to institutional-grade tenants, this is a hands-free way to get into big-league real estate deals. The minimum is a whopping $50,000. 
But since you know you'll be leasing space to more reputable tenants, maybe it's worth the money—attend FNRP's webinars to see if its properties will work for you.
As an investor, you'll receive quarterly dividend checks. On average, FNRP says it distributes 8% returns in cash while average returns range from 12% to 18%. Not too shabby!

AcreTrader is the most unique real estate investing platform on this list. While you're free to put your money into commercial real estate or apartments, AcreTrader lets you invest in a crucial type of real estate: farmland. 
The global population is set to explode over the next few decades, and we're definitely going to need farmland to feed everyone. As an investor with AcreTrader, you can diversify your real estate portfolio while helping farmers get the financing they need. 
There are two ways to make money through AcreTrader: 
Asset appreciation

: The value of land increases over time. When AcreTrader sells the land at a profit (hopefully), you'll get a cut of the proceeds. AcreTrader says most of its asset appreciation deals take five to ten years, so this is definitely a longer-term investment. It does have a marketplace where you can liquidate your shares to other investors, but that can take time.

Rent payments

: You buy shares in an entity that owns farmland and leases the land to a farmer. When the farmer makes rent payments to AcreTrader, AcreTrader turns around and gives you a cut of that. 
The minimums depend on the nature of the deal, but they generally start in the $10,000 range. 
AcreTrader is still a newer platform, but you'll see one to two new deals appear in the investor portal each week. Acretrader will do all of the due diligence for you, though, so you can check out photos of the property and deal information within your dashboard.
Real Estate Investing Platforms For Accredited Investors
As an accredited investor, the world really is your oyster. You have access to top-tier investment opportunities in so many industries, including real estate. While you're free to source your own investments, give these 8 real estate investing platforms for accredited investors a try. 
Of course, you shouldn't invest in something without the proper knowledge. If you're itching to invest in real estate but want to start on the right foot, try Market Insiders. You'll learn more about real estate investing from your coach and master your investing mindset—sign up for a free 10-day trial now.