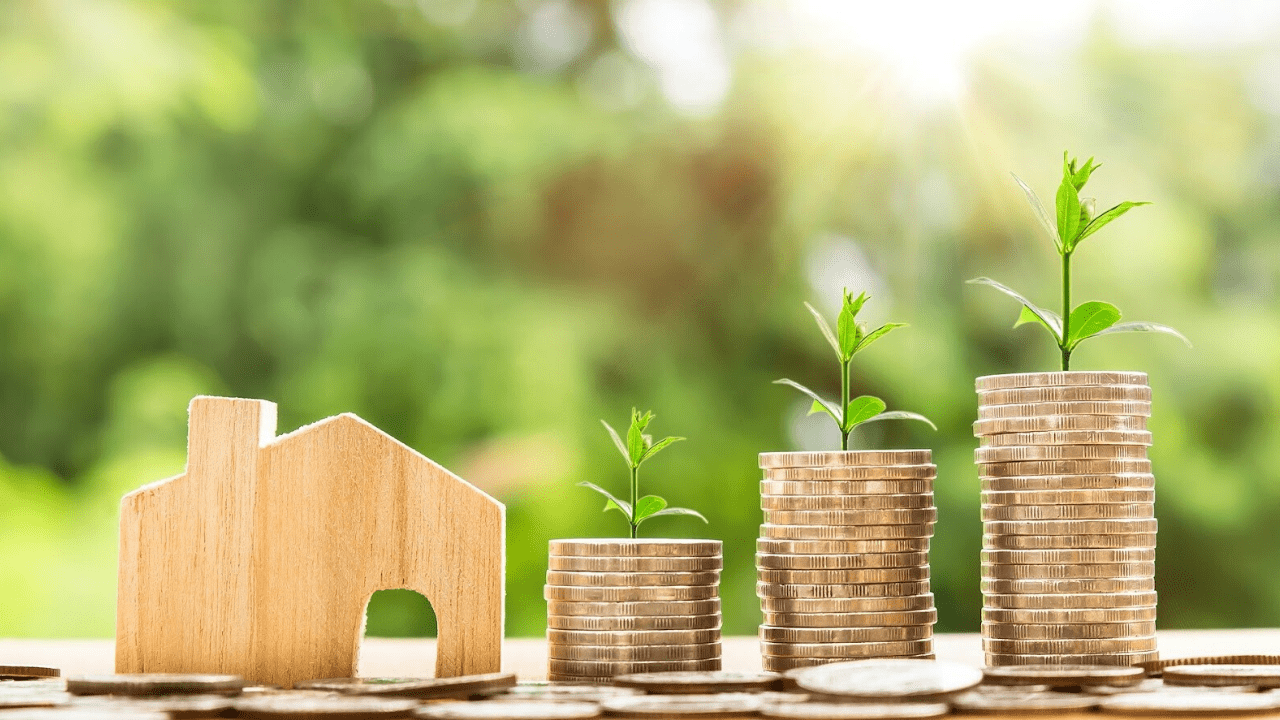 Disclaimer
We only endorse products that we truly believe in. Some of the links below may earn us some extra guac at no additional cost to you. Please pass the chips & thank you for feeding our habit.
Running The Numbers
Nice, you found a great property and you want to make a competitive offer. Make sure that this property makes sense as an investment. You'll want to look at a couple things.
Does it cash flow? (The difference between the rent and your expenses)
Am I taking into account the money I'll need for maintenance or any large repairs?
Am I accounting for the time it might be unoccupied?
Search for real estate calculators and find a premade spreadsheet or calculator that will run the numbers and help you verify that you've got a good deal!
Now, once you're sure your property is golden, check the area for comps – comparison properties that match or are similar to yours and have recently sold.
Make an offer under this number depending on if it checks out with your cash flow test.
Or if the property has been on the market for a couple of months, and the owner seems eager to move out, dip your offer even lower.
Sometimes you might feel nervous or even foolish for what you want to offer, however you never know what they'll accept unless you ask. Take that first step; a property is only worth what people are willing to pay for it!
Oiling Up The Machine After The Offer Is Accepted
Awesome! Your offer got accepted and you're ready to take ownership.
Here are the next steps:
Inform your lender and prepare to send them your paperwork
Contact your lawyer so they can get things rolling on their end
Confirm an inspection date with your home inspector
From there, create a timeline based on important dates given to you by the bank and your Lawyer, and make sure the ball is effectively passed along from person to person with nothing held up.
If something is, get it to the requesting party as soon as you can, and verify that everyone's on the same page.
Get Ready For Closing
Once the bank gives you the go-ahead and you're cleared for closing, there are still a couple more things you'll need to pay attention to.
Pay attention during your final walk-through, make sure to note and bring up anything you have questions about or are just now noticing.
Make sure you have enough in your accounts for the amount needed at closing.
You'll also want to make sure you have, or will have, funds to change the locks on your new purchase, and make any immediate repairs to the property in case you find something you'd like to change.
Register as a landlord in the town of your purchase (not all towns require this and those that do might have a fee).
Tips For Real Estate Investing For Beginners
You can never know too much about real estate investing. The following tips will help you enter the world of real estate investing on the right foot.
Get Familiar With Real Estate Tax Laws
As a real estate investor, tax laws are your friend.
U.S. Tax codes include several big breaks for real estate investors.
For starters, U.S. tax laws allow you to reinvest your profits without having to pay taxes on the initial earnings (1031 Exchange). Or, when you earn passive income from larger properties, you get tax breaks on that income.
If you familiarize yourself with the real estate investing tax laws, you can legitimately use them to your advantage to create more wealth than you can with other types of investments or careers.
Familiarize Yourself With Real Estate Concepts
One of the most important real estate investing tips for beginners is getting familiar with all or at least some of the most crucial real estate concepts.
Here we explain a couple of the most important ones for your quick reference.
Appreciation
Like other types of investment sectors, the overall real estate market also never remains constant. It fluctuates and with it, the value of properties changes too.
So tracking the real estate market when purchasing or selling property is essential so you can maximize your gains and minimize losses.
However, remember that over the long-term typically a property appreciates in value. So one of the best real estate investing tips you'll ever get is to invest for the long term!
Another factor that drives a property's appreciation is its locality. For instance, has a certain area become busier, or has it attracted more types of businesses?
In the case of residential property, the attractiveness of the neighborhood, safety, availability of schools and malls nearby are some attributes that can drive up its valuation.
That said, there is no hard and fast rule when it comes to the real estate market as it can be quite unpredictable. Remember it's also dependent on the state of the overall economy.
Incoming cash flow
Naturally, your goal when buying real estate is to derive maximum returns from it.
Just like you would earn dividends on a piece of stock, ideally speaking your real estate investment should generate positive cash flows in the form of rent.
Many commercial, as well as residential properties such as houses, apartments, offices, commercial complexes, storage units, retail spaces, and many others, provide monthly passive income for you.
Your expected cash flow income should naturally be greater than the outflows or expenses you incur in the form of maintenance, property taxes, repair and renovation, mortgage costs, and others.
When calculating expected cash inflows, be sure to take into consideration not only the rent it generates but also its appreciation in value over time and tax benefits.
Networking With Realtors
Real estate investors rely on realtors to help them find the best investment properties.
Networking with realtors in-person and online can help you build these kinds of relationships over time.
Relationships take time to build, but if you start networking with realtors when you're young, you can build a solid circle of support over time.
You can network with realtors at industry events, workshops, seminars, and even in social media groups.
Developing relationships with realtors can help you get some of the best deals before they're even advertised publicly.
These deals can sometimes save you tens of thousands of dollars and help you earn much higher profits.
Don't Get Too Deep Into Debt
Many "get rich quick" real estate investing programs encourage you to take huge risks by borrowing all the money for your first property.
The problem with going deeply into debt is that there's a big learning curve when it comes to real estate, and like anything else, some of your best learning will come from the mistakes you make along the way.
And making a mistake with your own money is bad enough, but experiencing a failure that leaves you hundreds of thousands of dollars in debt can be life-altering.
Instead, work toward paying for your first property in cash, and consider investing in real estate portfolio funds as you save for your first building.
Portfolio funds are a low-cost way to invest in real estate that allows you to learn the market and even collect dividends along the way.
Real Estate Investing For Beginners – Get Started
Real estate investing for beginners can be daunting so hopefully, this guide prepared you for the first steps which are always the scariest.
The most important thing is to remember that real estate investing isn't gambling and with the right preparation and insights you can minimize the risk.
So always keep all things in check.