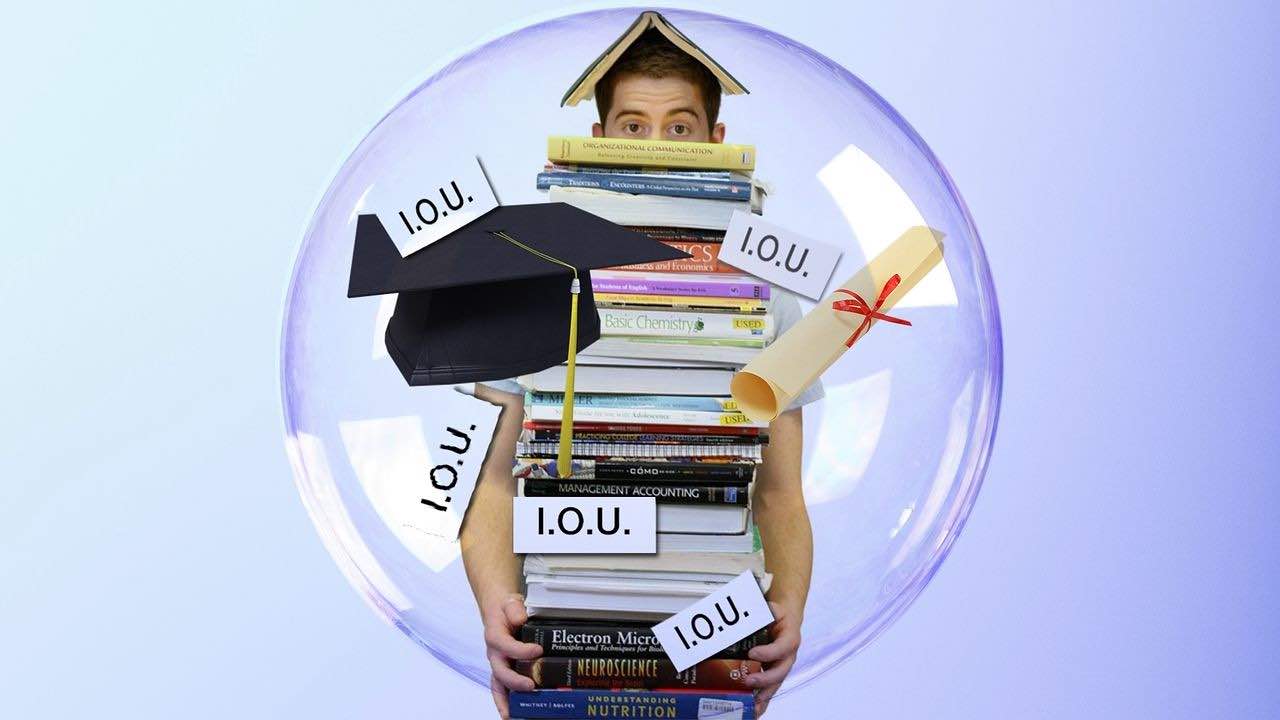 Disclaimer
We only endorse products that we truly believe in. Some of the links below may earn us some extra guac at no additional cost to you. Please pass the chips & thank you for feeding our habit.
Refinance For A Shorter Repayment Term
When you refinance for a shorter repayment term, you can save a significant amount of money over the term of your loan, as long as you stick to your repayment plan and pay on time every month for the entire term of your loan.
For example, borrowers who used Credible to refinance student loans with shorter repayment terms increased their monthly payments by an average of $135 and reduced the term of their loans by 50 payments.
This strategy saved borrowers an average of $17,000.
Refinance For A Longer Repayment Term
When you refinance with longer repayment terms, you can drop your payments down to a much lower minimum monthly payment.
While this refinancing strategy means you'll pay about $209 less per month, it also requires you to make an additional 62 months (on average) of payments.
*The above figures are based on an average student loan debt of $52,001. Savings, rates, and terms vary according to your loan balance and lender.
Student Loan Refinancing – How To Do It (The Right Way)
Here's a step-by-step explanation of how to refinance student loans. Thankfully, the Internet today makes everything so much easier. 
Step 1. Research Lenders
To find the lowest interest rates on a student loan refinancing, start by researching and comparing lenders.
When choosing a lender to refinance your student loans, look for the following:
Find the lowest interest rates.

Select a company that's willing to refinance based on the term length you need.

Refinance with a company that offers low or no-fee refinancing.

Avoid lenders that penalize you for early payments!
You can quickly compare lenders' rates, terms, and fees by using an online comparison service like Credible that provides you with personalized loan offers from a variety of lenders.
They will provide you with a list of competitive loan rates from several banks, and it only takes a few moments.
Filling out an application at Credible won't affect your credit score, and they don't give your phone or email information away, so you never get hounded by hungry salespeople.
Step 2. Apply For The Loan
If you're using Credible, you can select a lender and fill out a full loan application online immediately. Now, remember that this application requires a full credit check so it can impact your credit score.
Once you submit the student loan refinancing application, the lender will verify your documents, analyze your debt-to-income ratio, and review the details of your application and credit history.
Step 3. Receive An Offer
Once the lender reviews all your information, they decide whether to approve your loan and what interest rate to offer you.
Depending on your credit, debt, and income, your interest rate could be different than the lowest rates they offer. If you applied online, you'll receive the offer on your email address.
Step 4. Make The Decision To Accept Or Not
You're able to review the loan offer and decide whether it's best for you before you sign.
Once you get an offer that you like with a lender you trust, you're ready to sign your loan documents.
Step 5. Sign The Loan Documents
Once you accept a loan offer, you'll sign the documents, and – congratulations! –  that should be the last of your paperwork!
Step 6. Get The Funds
After you turn in the signed loan agreement, it should only take about two days to receive your funds. 
Continue Payments On Existing Loans
Even though you've received your funds, it's essential that you continue making payments on your existing loans until you get confirmation that you're no longer obligated.
If you skip loan payments on your existing loans, those late payments can affect your credit score. 
Just make sure your original lender received and processed your payment, and that they released you from all payment obligations — before you stop making payments on your existing loan.
Student Loan Refinancing Tips – Final Thoughts
Now that you know how to refinance student loans it's up to you to for the lowest interest rates and borrow only the amount you need to pay off your student loans.
When you refinance your student loans the right way, you can pay off your student loans quicker and get busy enjoying the lifestyle you work so hard for!