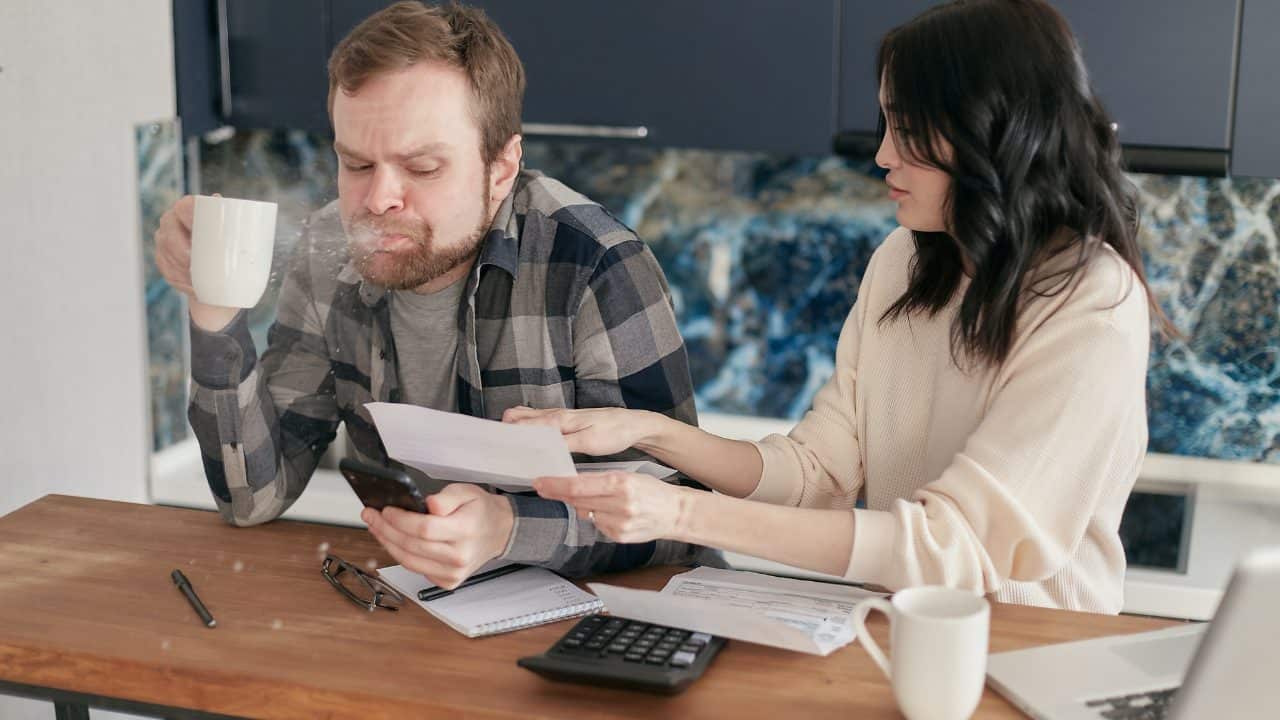 Disclaimer
We only endorse products that we truly believe in. Some of the links below may earn us some extra guac at no additional cost to you. Please pass the chips & thank you for feeding our habit.
Are you tired of being harassed by creditors and collections agencies about your debt? The phone calls and letters can really add up when you are hounded day after day.
I know when I had a bill go into collections, the mere thought of my telephone ringing sent me into a panic. While I was fortunate to only have one bill in collections, many people live with the constant threat of harassment from their creditors if they have more than one bill that they haven't paid in a timely manner.
Debt settlement offers a unique solution that may reduce what you owe. To many, this sounds almost too good to be true.
They would do anything to get their creditors off their back and to move forward in peace with their finances. However, you may find that debt settlement and the companies who offer it are not as perfect as they seem at first glance.
You might be able to settle your debts for less than what you owe, but it will cost you in more ways than one. Learn more about debt settlement companies and why you should be wary in this detailed guide.
What is a Debt Settlement?
Understanding what a debt settlement actually does for your finances is key if you are thinking about making use of one of these services. The goal of a debt settlement is to reduce the amount that you owe creditors, giving you lower monthly payments or the ability to pay off your debt in one lump sum.
While this can sound like the ideal situation for someone drowning in debt, there are a lot of factors to consider.
First and foremost, you should know that most debt settlement companies are actually for-profit businesses. They are not going to negotiate on your behalf without some kind of payment for their services. In most situations, they are going to charge you a percentage of the amount you will save on your monthly debts.
The average fees are usually 15 to 25 percent of the settled debt or the debt that is eliminated.
While it may be nice to save some money on what you owe, you will not be saving all of it after you have to pay the settlement company. However, they can often negotiate better terms or a lower payment that you may not have been able to obtain on your own.
Each debt settlement company is unique, but many of them will ask you to stop paying your debts until they are able to reach an agreement with your creditor. During this time, they may require you to make deposits into a savings account administered by a third party.
These payments are designed to help you save up for the lump sum settlement that they are hoping to reach with your creditors.
What does withholding payments to your creditors mean for you? You could end up with more debt than you have at the moment. Those creditors are likely to charge late fees or interest on the money you owe them. In fact, they may even send your account to collections or lodge a lawsuit against you to get what is owed to them.
This can create a new set of financial problems for you if your debt settlement company isn't able to reach a resolution with them in a timely manner.
Once they spend some time in negotiation with your creditors, they will present a new agreement to you. In it, they must have reached new terms for at least one of your debts at a minimum. You must agree to the terms and make the first payment to the debt collector or creditor before they can begin to collect their payment for the services rendered.
Unfortunately, you could still be on the hook for the fees associated with the debt settlement company even on debts that were left unsettled. They still did their best to reduce what you owe, and you will need to compensate them for the time they spent on these accounts.
Keep in mind that you may owe more than you think. The portion of your debt that was forgiven with your upfront payment may be considered taxable income at the end of the year. You will need to pay taxes on this figure in addition to what you owe.
For more details on how your forgiven debt will be calculated, be sure to contact a local accountant who knows the laws for your state.
What Types of Payments Can You Lower?
If you have a lot of debt, you might be wondering which of your creditors you can actually settle with. Unfortunately, not all debt is created equal. Not all types of debts are able to be reduced with the aid of a debt settlement company. You should prepare yourself for this possibility upfront and determine if the cost will really be worth it to you.
The most popular type of debt that is settled is known as unsecured debt. This type of debt is not secured by property or other assets.
Popular examples of unsecured debt can include credit cards or store cards, as well as medical bills.
Why is unsecured debt the primary category that can be settled? The truth is that if you are on track to file for bankruptcy, these creditors will never be able to collect on what you owe them. Most people reach out to a debt settlement company to avoid having to take this drastic action.
Creditors understand the desperation, even if they are not sympathetic to your cause. Settling with you is a way for them to recoup at least a portion of what you owe to them.
Student loans are also a type of unsecured debt. However, these specific types of loans are very rarely settled.
Secured debts are rarely going to be settled for less than what you owe. A secured asset means that there is actual property tied to your debt. For example, your mortgage is secured by your house and your auto loan is secured by your vehicle. Creditors are far less likely to settle for less than what you owe when they could simply seize those assets instead.
This means that debts like mortgages, car loans, secured personal loans, and even money you owe to the IRS is unlikely to be settled for less than what you owe.
Does Debt Settlement Hurt Your Credit?
At the point, having your debt reduced by any amount might sound like an appealing option. You might be willing to pay the cost of a debt settlement company to achieve a little financial peace of mind. However, you should be aware of the long-term implications that debt settlement can have on your credit.
While it is true that debt settlement is better for your credit than filing bankruptcy, you are still likely to see a sudden nosedive in your credit score.
When the company asks you to stop making payments on your debt, they are still encouraging you to save money for your lump sum settlement.
Unfortunately, your creditors have yet to agree to this new arrangement. They are still expecting your payment on the due date, and there will be consequences for missing those payments.
Payment history comprises 35 percent of your total FICO credit score. This is the score that most lenders use to determine if you are a responsible borrower.
Are you likely to pay back the money that you borrow? A higher score indicates better credit, while lower scores may send up red flags to lenders or creditors.
If you skip making payments on what you owe, there is a good chance that your creditor will report this to the credit bureaus. This means that those delinquent payments are going to show up on your credit report and adversely affect your credit score. If your debt settlement process is long or you miss more than one payment, this could spell serious problems for your credit.
Not to mention, you will still face all of the other consequences of skipping out on your bill. You will be penalized with late fees and interest will continue accruing on the full balance.
A creditor may also see fit to send your account into collections where you will be hounded from all angles about paying your bill, despite the fact that your debt settlement company is working to resolve the issue. A creditor may even choose to sue you over what you owe them.
As if this weren't scary enough, your debt settlement will also show up on your credit score once an agreement is reached. It will remain there for at least seven years where all future lenders or creditors can see it. This may throw up red flags and make it more difficult for you to qualify for loans or new credit cards in the future.
How Much Can You Usually Lower Monthly Payments?
In most situations, a debt settlement company is going to negotiate with your creditors to accept one lump sum payment that is less than the total balance that you owe. While it can be great to be debt-free for a change, coming up with that much cash upfront can seem daunting. How much can they realistically lower your monthly payments?
While you are in the settlement process, they will often advise you to stop making payments on your accounts. However, you should still be setting aside that money every month to prepare for the day they come to you with an agreement.
You need to know how much money you should realistically consider saving to pay down your debt.
It is hard to predict exactly what your creditor may be willing to do for you. Some companies are not open to negotiation at all. Others can be quite generous if they believe that this is the only opportunity that they will have to collect on what you owe them.
Some debt settlement companies boast that they can reduce your debt by as much as 50 percent. Consider what that could mean for your unsecured debt to have it reduced by half. Would you have enough money to pay that balance in its entirety?
Be sure to set aside time to review your budget and put every spare penny toward your debt settlement agreement. This means ruthlessly slashing extraneous spending in categories like entertainment and dining out.
You may find that you have hundreds of extra dollars per month to put towards your debt by saving every penny you have.
Advantages of Debt Settlement
Many people are initially impressed by debt settlement companies because of their promises of reducing your debt by as much as half. There are a few good reasons to consider signing up with one of these companies. Here are the advantages of a debt settlement.
1. Reducing Debt
The most obvious advantage to signing up for debt settlement is that you will pay less than you would have without it. If your creditors are willing, some companies can cut what you owe in unsecured debt in half.
This could mean that you are finally able to make some headway on your debts, and you may even be able to pay it off entirely in one lump sum payment.
2. Less Anxiety
Do you cringe every time you hear the phone ring because you just know that it is a collections agency? If your anxiety is skyrocketing because you are being hounded by creditors who want their money, debt settlement can offer you some relief.
Bear in mind that this may not be a quick and easy process though. Some companies may spend months or even years working toward a resolution with your creditors.
Disadvantages of Debt Settlement
If you are thinking that debt settlement might be right for you, you should know the potential risks that you will face by taking this action. You should only opt for hiring a debt settlement company to assist you when your only other alternative is to file for bankruptcy. Here are a few of the risks that you may face with this process.
1. Damaged Credit Score
Most consumers are asked to stop making payments to their creditors while the debt settlement company works on their behalf. This means that you will be delinquent on your account in the very near future. Because you will be foregoing your payments during the negotiation process, your credit score is likely to take a drastic hit.
Not to mention, those settlements will remain on your credit report for a full seven years.
2. Increased Debt
In addition to a hit on your credit score, you may also face increased debt in the form of late fees and accrued interest on your balances. Any penalties that your creditor would normally charge will apply, even if you are in the process of negotiating with them.
You should also be aware that forgiven debt may also be taxable income at the end of the year.
3. No Guarantees
No matter what type of success rate a debt settlement company may boast, there is always a chance that they may not be successful at helping you to settle what you owe. Some creditors simply will not negotiate with these third-party companies.
Even if they settle for only a small amount, you may still owe the agency big fees depending on how their fee structure is set up.
4. Payment When Debt Settles
It can be appealing to hire one of these companies because they do not actually charge you anything upfront. Instead, you pay once an agreement has been reached with at least one of your creditors. However, the fees you face can add up quickly depending on how their fee structure is organized.
For example, some debt settlement companies charge a percentage of the settled debt. This means that they are charge a percentage based on the total amount of debt you had when you enrolled. Most agency fees are going to be anywhere from 15 to 25 percent. If your debt was $10,000, then your fees would total anywhere from $1,500 to $2,500.
On the other hand, they may only charge you a fee based on your eliminated debt. In this case, you would pay based on the amount they were able to get dismissed for you.
To give an example, let's say that you had $10,000 in debt and $5,000 was forgiven. You would be charged 15 to 25 percent based on the $5,000 that was forgiven for a total of $750 to $1,250.
As you can see, it is more advantageous to pay fees based on the eliminated debt instead of the settled debt. Be sure to inquire about the company's fees before you sign on the dotted line for their services.
Hiring a Debt Settlement Company
If you are tired of being chased by creditors, it may be time to consider hiring a debt settlement company. This should only be used as a last resort though. There are many consequences to utilizing this service including a dip in your credit score, increased debt, and a potentially hefty bill from the company who helped you once an agreement is reached.
Keep in mind that there are no guarantees about what a debt settlement company can even offer you.
For those who feel that a debt settlement company could be the right choice for them, it does promise to offer some relief from crushing debt. You may be able to pay what you owe in one lump sum, thereby reducing your monthly bills and avoiding those pesky calls from collectors.
It can be a great way to get some peace of mind about your finances for a change.
Be sure to weigh all of the pros and cons of hiring this type of company before you pick up the phone. You want to make an educated decision about whether this service could be the right fit for you and your family.