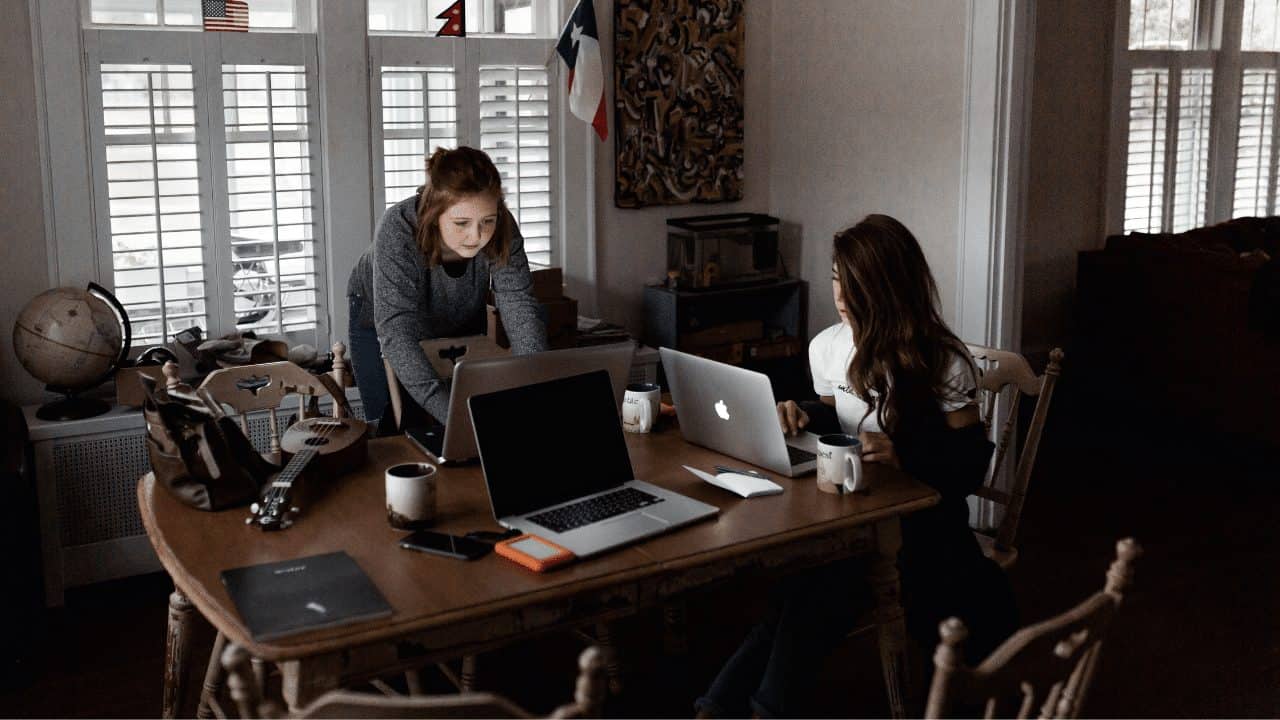 Disclaimer
We only endorse products that we truly believe in. Some of the links below may earn us some extra guac at no additional cost to you. Please pass the chips & thank you for feeding our habit.
It takes a certain kind of person to build a successful side hustle. And like many things in life (losing weight, making money, getting "healthy," succeeding at work), everyone wants it now.
We live in a world where everything is at our fingertips. This life of instant gratification is leading us to become incredibly impatient. Think about it. You can get:
Food from virtually any restaurant delivered to your door in under an hour.

A ride in a stranger's car to take you wherever you want in minutes.

Your pick of hundreds of thousands of products online, many with same-day or one-day shipping.
Everything about our culture teaches us that if you want something, you should be able to have it right now. But sadly, that is often not the case when it comes to making money and pursuing a side hustle as a means to do so.
The Wrong Side Hustle Mindset
I laughed out loud the first time I typed "How can I make money" into a search bar because it so clearly puts on display exactly what I'm talking about. People want to make money fast, now, at home, without working. But is that even a thing?

If you want to make money today, fast, right now, I'm sorry to say your options for side hustles are limited. As I see it, there are a few options that allow you to dive right in without much thought.
Sell your stuff:

Sites like Poshmark, eBay, Mercari, and others will let you sell household items like clothes, kitchen supplies, furniture, etc., that you're no longer using to make quick cash. No passion nor patience needed!

Take surveys:

If you want to veg out on the couch, phone in hand, and make a few cents here and there, online surveys might be a good look. Sites like Survey Junkie or Swagbucks are there to earn you a few bucks for your time and ability to use your brain and move your fingers.
But if you want more from your side hustle, if you envision a side gig one day growing enough to become your primary job, you're going to need to drop the idea of making money fast. What you'll need, and what I needed, is a completely different mindset. 
My Side Hustle Story
I worked full-time at a software company when I first decided that I wanted to start a blog. I had dipped my toe into the blogging waters and was doing some light exploring and writing on weekends. But I knew that if I really wanted to move the needle on making my blog real, I needed to commit.
I'd get all excited with some new ideas, write an article or two, then push the blog to the back of my mind for months. Then a new idea would surface. I'd think to myself how cool it would be to be a blogger and have my own little corner of the online world.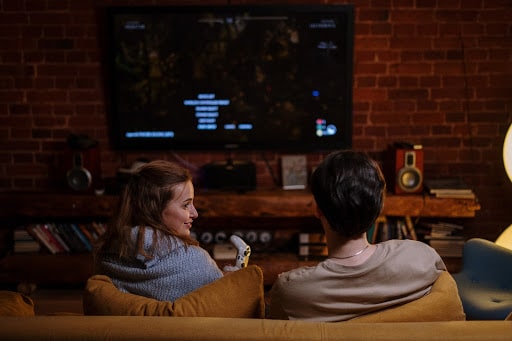 Then life crept in with other priorities, like watching the latest Netflix series instead.
And that vicious cycle is how I spent two years of my life not publishing my blog. And sadly, many of the half of Americans who report having a side hustle are doing it very much the same. We work long hours at our day jobs, and often, the last thing we want to do when we come home is work on something else.
What enabled me to move from the idea of a side hustle to actually having one was when I stopped asking:
"How can I make money right now?"
And instead started asking:
"What does having a side hustle mean to me, what do I really want to do, and what am I willing to sacrifice to get it?"
This question led me to discovering the three qualities that differentiate the wannabe hustlers from the real money makers
Purpose, Motivation, and Patience.
Let Your Purpose Be Your Guide
Purpose is your foundation, and without it, your side hustle is destined to crumble. When I first started writing ideas for my blog, I didn't have a purpose. I wanted to write because it was fun and different from my day job. And sure, who wouldn't want to bring in an extra couple bucks a month from doing something they enjoy?
But I was lacking the underlying passion.
Before you embark on planning out your side hustle, it's critical to ask, "why do I want to do this" and "why now?". Determining your underlying why will help you see your purpose. And failure to come up with a compelling "why" generally means that you'll drop out at the first sign of hardship.
By asking these questions, I defined my side hustle purpose as using my blog to present actionable health and wellness information to millennial readers. Once I had that nailed down, I realized I could use that to create my motivation.
Motivation to Hustle
Unlike purpose, which is the unwavering why, motivation is an incentive that can come from various things, like:
Desire to make a certain amount of money

Wanting to transition away from full-time employment

The ability to work on or create something that you enjoy

Flexing your creativity muscles
Motivation is a fickle thing. And many people find themselves suffering from a lack of motivation. This is especially true after you've been working on something for a few weeks or months.
If there's one thing I've learned about motivation, it's that it generally comes from action. So even if you may not want to write on a Saturday morning during your dedicated side hustle time, committing to write for five minutes can often encourage you to keep going. 
Remember that purpose is always there as the underlying driver if motivation is lacking.
Patience is a Virtue
Unless you're babysitting or walking dogs for cash, side hustles take time to build and nurture. Even something like driving for Uber Eats isn't going to make you huge stacks of money in your first week (unless you're literally driving nonstop).
If like me, your side hustle is a more creative endeavor, it could take months, or even years, before you see a tangible monetary return. If you have purpose and motivation, patience may come naturally.
But if you blindly jump headfirst into a side hustle with the sole intention of making money, you'll probably be incredibly frustrated when you don't rake in hundreds or thousands during week one.
The Bottom Line
While many people decide to take on a side hustle, very few take it to the next level or can comfortably leave their full-time job to pursue it. If you're serious about building a side hustle, your mindset is more important than anything else. Remember that to develop your foolproof mindset, you should:
Dig in and define your deeper purpose by asking yourself why you need to start a side hustle now.

Take action towards your goal and use incentives like earning money and the allure of leaving your full-time job to encourage motivation.

Practice patience to continue plugging away at your side hustle even when results aren't on the horizon.
With the right mindset, you can become the outlier in our "how can I make money without working" culture. You can do that one better and become the search result for "how can I make money by building a side hustle I'm passionate about that will help me reach my goals and fulfill me as a person in the long-term."
Or you can sit on your couch and take surveys—your choice.
Contributor's opinions are their own. Always do your own due diligence before investing.
Keep Reading: