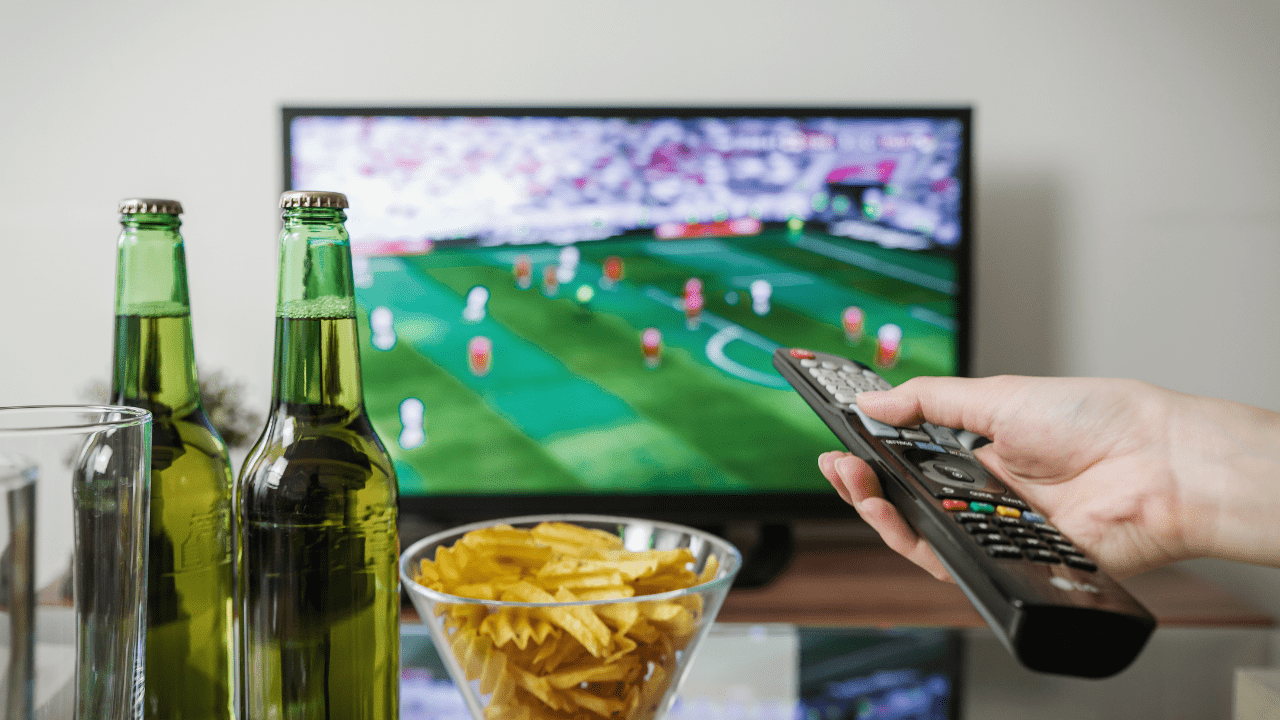 Disclaimer
We only endorse products that we truly believe in. Some of the links below may earn us some extra guac at no additional cost to you. Please pass the chips & thank you for feeding our habit.
Over the last few years, there's been a massive increase in the number of people looking for ways to make extra income on the side. Side hustles have cropped up that allow people to make money at home doing everything from taking surveys to content writing and even web design.
But what about something that's more of a hobby, like daily fantasy betting? Is it possible to turn a weekend interest in sports into a lucrative side hustle?
In this article, we'll cover:
The rise of daily fantasy sports betting apps

The pros and cons of using fantasy betting as a side hustle
Bets Are Now Open
Until the mid-2010s, fantasy sports were something you committed to for an entire season. You took your laptop to the local bar with friends from college, chose your team in a draft, and you were essentially stuck with that lineup for the season since it was unlikely anyone with a great player was going to trade.
You'd also only get paid out once at the end of the season if you were lucky enough to make it into a playoff spot. But the good old days of one season-long bet seem to be on the way out in favor of daily contests.
Daily fantasy sports (DFS), which has become an industry in its own right, now has a market of potential players in the millions. Thanks to the rise of daily fantasy sports apps, like those from big-time players FanDuel and DraftKings, placing your bets on football, hockey, basketball, soccer, or virtually any sport you can dream of is now easier than ever.
And since fantasy sports are considered a game of skill, they're legal in the eyes of the law in almost every state. (Seven states have limitations on daily fantasy in 2020.)
The Pros of Daily Fantasy As A Side Hustle
You Can Start For Free
Have a smartphone with wifi? That's all it takes to get started. To sweeten the pot, both DraftKings and FanDuel have promotional offers to draw in new players. Using the free money they give you to sign up, you can play at least a few games with the potential to win real money at no cost.
Minimal Time Commitment
Some daily fantasy contests can have massive payouts. And all it takes from you is opening up your app and making a few swipes to pick the right players. Now keep in mind that just because it's a quick process to choose your team doesn't mean you don't need to put in the legwork beforehand.
No Need to Leave The Couch
Using your phone to place bets, deposit and withdrawal money, and make lineup changes is the epitome of a lazy side hustle. With no need to go anywhere or talk to anyone, this could be one of the most independent side hustles ever.
You Can Get Better
The more research you put in, the "better" you can become at fantasy sports betting. The internet is packed with fantasy-related resources for football, soccer, basketball, baseball, and any other fantasy sports available. Keeping on top of the injury lists, matchups, and other pertinent news will prepare you to make the right bets when the moment of truth finally comes.
The Downsides of Daily Fantasy As A Side Hustle
Loss Potential is High
Like any gambling endeavor, there is an opportunity to both win big and lose big. Sometimes a loss in a daily fantasy bet can spiral out of control. Players can spend more and more money on additional bets to win it back, only to find themselves far deeper in the hole when all is said and done.
While you do need a baseline understanding to do well in fantasy daily bets, you also need to be prepared to lose it all. Some people who bet on every single game have the potential to come out way ahead but could also find themselves down at the end of the day.
There are Tax Implications
Don't let the ease of getting involved with fantasy betting apps convince you that the government isn't going to want a piece. Any profits over $600 are legally obligated to be reported to the government, and you better believe you'll need to pay taxes. So just like any other side hustle, you'll want to be sure to set aside money to cover taxes before you take your cut.
The Odds Aren't In Your Favor
The majority of players who win big on daily fantasy are known as sharks. They are talented players who often utilize their resources and ability to scale to overpower their lesser opponents and ultimately take their money in the smaller contests.
Some have even gone so far as to quit their day jobs to become a full-time daily fantasy pro. That in and of itself proves daily fantasy betting as a side hustle can turn into a lucrative full-time job for the lucky few.
Getting Started
If you're convinced there may be more pros than cons or if you've been curious about daily fantasy sports and live in a state where it's legal, use the below tips for getting started.
Make a small commitment

– Instead of committing to a whole season, you can participate in a single-day contest. These highly popular one-day bets are a good way to dip your toe into the wagering waters without making any long-term investment.

Only wager what you can lose

– As with any investment, only spend what you're willing and able to part with. This is especially true with gambling, where returns are not guaranteed.

Do your research

– There are plenty of sites dedicated to providing up to the minute information about fantasy players and game projections.
The Bottom Line
If you have a base level of knowledge and you're willing to study up to learn more, daily fantasy sports can be a fun side hustle. But since sports are uncertain, upsets happen, players get injured, and anything can change on any given Sunday, you'll probably want to keep your day job or participate in multiple side hustles where the others are far less risky.
Think of daily fantasy as the single stock pick in your broader investment portfolio. It's fun to do, but you don't want to put all of your eggs in one basket.
Contributor's opinions are their own. Always do your own due diligence before investing.
Keep Reading: