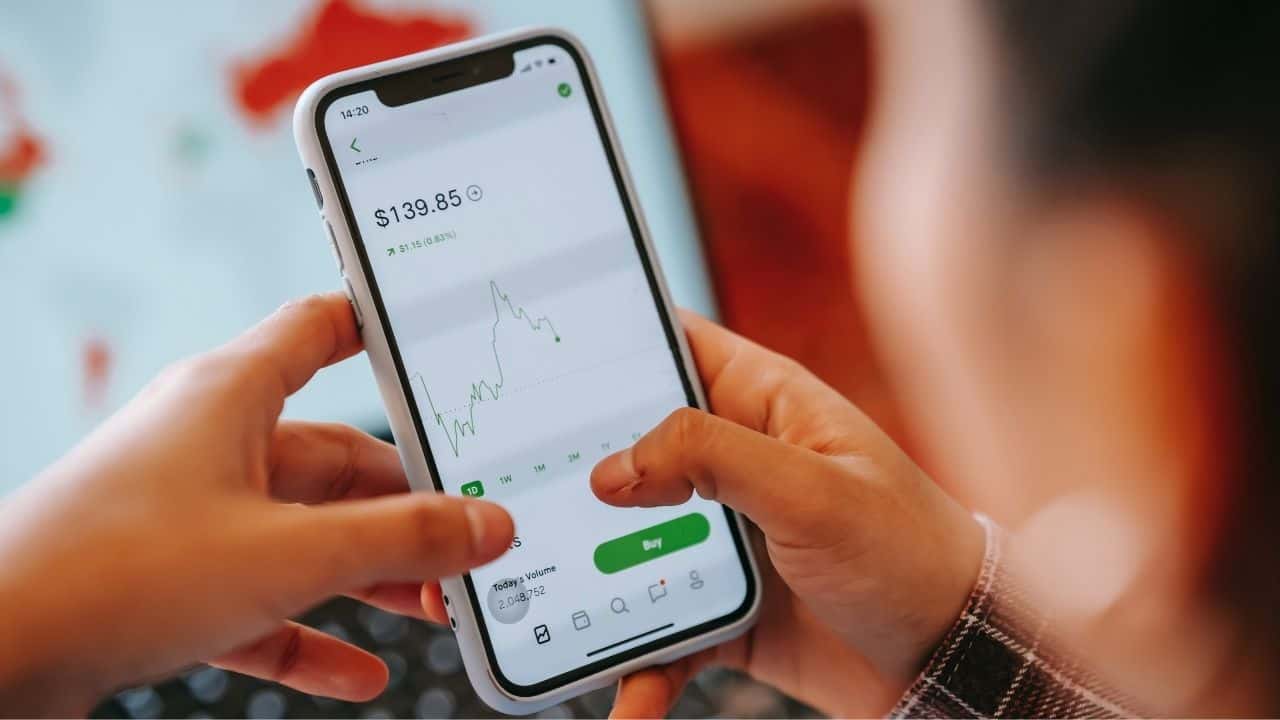 Disclaimer
We only endorse products that we truly believe in. Some of the links below may earn us some extra guac at no additional cost to you. Please pass the chips & thank you for feeding our habit.
The Minority Mindset earns commission from Fundrise via the partner links below. All opinions are the author's.
When I was a broke college kid, I was attracted to the idea of investing some of my hard-earned dollars to yield a bigger financial reward. Unfortunately, I ran into the same issue time and again: I needed more money to see a bigger impact with my investments. Almost ten years have passed since I first started thinking about investing, and investing is now more accessible than it was in my early college days even if you only have $100 to spare at the end of the month. 
You can make the most of your $100 investment through cryptocurrency, real estate, or the more traditional method of using the stock market. Investing small amounts over time can still yield large returns in the future when you compound your earnings and reinvest them back into your portfolio. 
If you are ready to start taking advantage of some of these modern investment principles, here is what you need to know.
How to Start Investing with $100 Per Month
Back in the day, most investors were seen as men in sleek suits who commanded attention on Wall Street. You needed a hefty initial investment to purchase shares of a stock and crypto had yet to find its way onto the radar. Real estate investing was similar, requiring thousands of dollars in down payments and closing costs to start dabbling in income properties. 
Now, account minimums are almost a thing of the past. Investing is more accessible than ever before, even if you are limited in the amount of money you have to spend. Many platforms will allow you to get started with as little as $10 with no need for recurring deposits. If you can scrape up $100 per month, you can start investing the smart way in one of these three areas: 
Cryptocurrency

Real estate

Stock market
Let's take a closer look at how you could go about investing in each one of these areas.
Crypto
The world of decentralized currency and cryptocurrency is confusing for many would-be investors who want to jump in on the latest trend. There are multiple types of crypto available for you to invest in, many platforms where you can engage in trading, and there are plenty of benefits that you can experience through expanding your portfolio this way. 
According to recent polls conducted by Minority Mindset, the idea of cryptocurrency is really growing in popularity. Forty percent of those polled said they would rather invest in crypto over the more traditional avenue of the stock market. 
There are tons of different types of crypto you could invest $100 in, but most investors prefer the two most well-known types: bitcoin and Ethereum. 
Bitcoin is popular because it is protected from inflation, unlike traditional types of currency like the US dollar. In fact, bitcoin is known for producing double-digit growth annually but you might want to start investing in it now. 
This type of cryptocurrency has only 21 million coins, and many of them have already been mined. Supply is decreasing which will drive the price of this currency ever higher. 
Ethereum is the second largest type of crypto that you may want to consider investing in. It has a much higher supply than the typical bitcoin does, but it is still quite pricey to invest in. It might seem like you aren't earning much for your $100 investment, but stick with it!
Real Estate
Real estate investing used to be exclusive to those who could afford to purchase properties, which could really add up between down payments and legal fees. Not to mention, investors are held responsible for any damages to the house or repairs that it needs. The good news is that if you have $100, you can now start investing in real estate. 
Many investors are keen on real estate because it tends to appreciate over time whereas some assets like cars tend to depreciate. If you purchase a well-priced property in a good area, you will be able to see the dividends it could yield over time. Even if you decide to hold onto a real estate property, the reality is that rents will rise over the years and will earn you more profit. 
Purchasing an income property is also great because it allows you to build equity. Each month that you pay the mortgage on your new property is another month where you are building equity in the property. It is a default savings system of sorts, but it is one that you can tap into in the future if you ever needed a home equity line of credit (HELOC).
Fundrise
If you don't have the funds to invest in a specific rental property or income-generating property, then you might want to look into programs like Fundrise. 
According to the platform, between 2017 and the third quarter of 2021, they saw annualized returns ranging from 7.31 percent all the way to 16.11 percent. Even when compared with more traditional assets like stocks and mutual funds, this is an impressive rate of return. 
This is why so many people are jumping onboard with the platform in hopes of getting in on these returns. 
You don't even need all $100 of your investment to get started with Fundrise. You can open an account with as low as $10, though you do get more benefits for investing $1,000 or more over time. For example, you can choose to invest in their self-directed IRAs if your primary goal is going to be retirement savings. 
Not only is Fundrise extremely user-friendly even for beginners, but it also offers some of the lowest fees in the industry. Expect to pay 1 percent, divvied up into an annual asset management fee (0.85 percent) and an annual investment advisory fee (0.15 percent).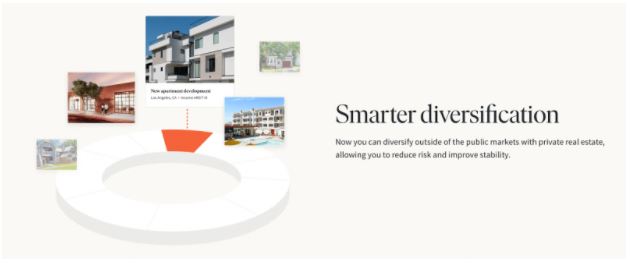 Stocks
People used to believe that the stock market was a dangerous game that only the rich could afford to play. Most people have come around to the idea that there is real money to be made in the stock market. In fact, it could even be a better form of investment than simply tucking that $100 away in a savings account (even one that accrues interest). 
Why should you invest in the stock market with your spare $100? 
The secret to generating wealth in the stock market lies in compounding returns. After you invest your initial seed money in the stock market, you may start to earn dividends on your investments if you choose wisely. Instead of taking that money and pocketing it, reinvest it into your stocks. 
It will grow the amount of money invested in the portfolio, earning larger dividends in the future. If you continue this pattern of reinvesting your dividends, then you will find that your investment in the stock market will continue to grow, setting you up to have a comfortable nest egg in the future. 
Choosing which stocks to invest in can be a bit tricky though. Consider investing in mutual funds or in index funds that track a particular segment of the industry that you are interested in or that you believe will have a lot of potential in the years ahead. 
The annualized growth rate for the S&P 500 often comes in over 8 percent, so this is a smart way to start investing your $100 in the beginning while you learn more about how the stock market works. 
M1 Finance
Getting set up with a platform that can help you to invest in the stock market is simple with M1 Finance. Unlike financial advisors of the past, M1 Finance allows you to trade without commission fees being tacked on to your buying and selling. Their fees are transparent and upfront so that you always know what your trades will cost you.
You can get started investing with a small account balance because they allow you to purchase fractional shares. This means that every spare dollar you have can be invested in the shares of your favorite companies, even if you don't have enough to afford a whole share on your own just yet. 
One of the unique advantages of using the M1 Finance platform is their use of "pies." Beginners might want to choose one of their pre-made pies that are already made up for them while more experienced investors may want to put together their own. This is a great way to visualize your investments and make sure that your portfolio is diversified enough.
Pros of choosing M1 Finance include more than just stock market investing. You can also borrow with M1 Borrow, earn cashback on qualifying debit card purchases, and earn up to 10 percent cashback on qualifying credit card purchases.
Which Investment Strategy is Right for You? 
If you only have $100 a month to invest, you have to be savvy about where you tell those funds to go. The good news is that any of these three investment areas could yield excellent results for you, if you stick with it over time. 
Cryptocurrency is the wave of the future and many people are expectantly waiting for the day that it becomes a national currency in the United States. An incredible 83 percent of people still believe that bitcoin will once again rise to an all-time high, so this might be a good time to get in on the ground floor before the price skyrockets again. BlockFi makes it easy to trade in crypto with no transaction fees. 
Investing in real estate is simpler today than ever before with returns as high as 17 percent on some platforms such as Fundrise. You may not have as much freedom and flexibility when it comes to investing on this platform as you would have if you were purchasing a rental property on your own, but it still allows you to comfortably dabble in the real estate market with as little as $10. 
On the other hand, you can still make a decent profit by investing in the stock market if you have a bit of knowledge on how it works as well as what companies you would want to invest in. Over the years, the stock market has been proven to yield mostly consistent returns of about 8 percent (for the S&P 500). M1 Finance can help you to make your very first moves in the stock market with commission-free trading. 
No matter how you choose to invest your first $100, getting started is the most important part. Figure out what area of investment interests you the most and watch your money grow with some of these essential investing tools!