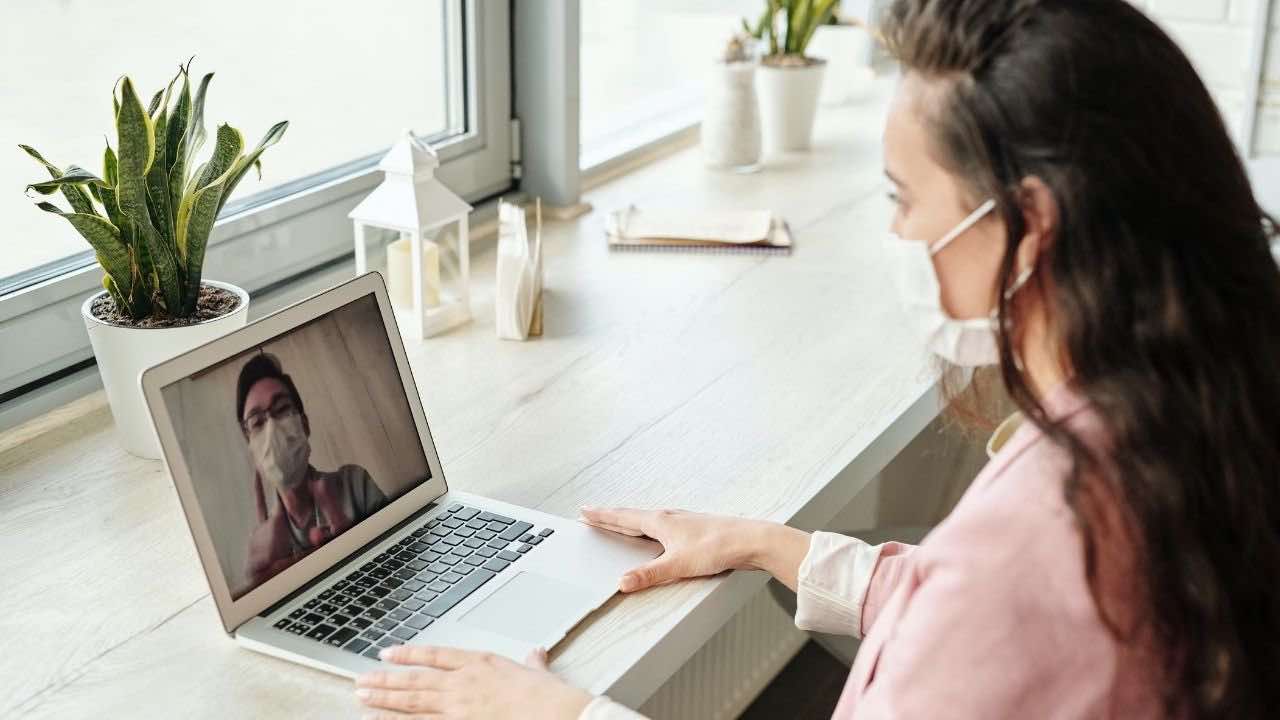 Disclaimer
We only endorse products that we truly believe in. Some of the links below may earn us some extra guac at no additional cost to you. Please pass the chips & thank you for feeding our habit.
A little while back, my brother accidentally stumbled upon a huge expense saving opportunity with his healthcare provider…
He had transitioned to video-call visits with his therapist because of the requirements in his state due to the pandemic, and discovered that his co-pay had drastically decreased! With this simple change from in-person visits to convenient appointments from his laptop, he was saving hundreds during each appointment, and getting the same great care with a professional. He wondered if he could have had access to professionals across the country "remotely" all this time?
That's when I started researching the telehealth world. I wanted to find out if my insurance had offered this all along, and how I could begin to use these services!
Telehealth isn't some kind of teleportation device that takes you to the fountain of youth, it's an up-and-coming tool that makes professional healthcare services and clinical training available at the tap of your smartphone. This concept includes both the consumer of the services (the patient), as well as the provider, and also medical students furthering their education remotely.
Telemedicine, more specifically, is a branch of telehealth that includes clinician observation, diagnoses, and prescriptions. So this portion of the telehealth world accounts for the patient's remote experience, and the practitioner's ability to document and provide services electronically. 
In order to participate in this type of service, an internet connection as well as video capability are essential (for both consumer and provider). More than just a video call, telemedicine also refers to the ability of a practitioner to send information such as x-rays, patient files, and diagnoses securely and electronically. Fortunately, these services can be used in more rural areas to eliminate longer commutes to healthcare centers, now that the internet is more widely available. 
What catalyzed the rising popularity of this amazing "remote" healthcare? You might think it recently surfaced, but actually, telemedicine began when health providers needed to monitor the health of astronauts in the 60's. Obviously, these space explorers couldn't keep their regular check-ups or pop into the dentist's office for a consultation during their time in space. With the unknown effects of space travel on the human body, it was essential that healthcare professionals keep tabs on astronauts during their ventures. They had to come up with a way to remotely monitor and assess the health of the brave space travelers. Decades later, NASA is still using remote technology in their space stations to manage and maintain the health of all their vital team members.
Now, especially with the presence of a major pandemic and the necessity for at-risk patients to keep at home and avoid high-traffic areas, telehealth communications are becoming more widely used and appreciated. Thus, the reason why this hot topic has resurfaced. 
But how does this version of healthcare save you money? Is it really any cheaper than an in-person assessment and diagnosis?
Well, in the grand scheme of things, providers can certainly save massive amounts of money on overhead costs such as locations, materials, and personnel required to keep a brick-and-mortar healthcare center afloat. This trickles down to the consumer, providing more affordable rates.
First of all, because of this quick and easy access to a practitioner, telehealth services can help you, as the patient, avoid a costly trip to the ER, depending on your ailment. However, some symptoms require immediate attention from an in-person professional. Think stitches… 
Middle of the night scares don't have to lead you racing down the freeway to catch a doctor at the ER, now you can consult a physician from the comfort of your home. You can even upload a picture of a problem you're having such as an allergic reaction or rash and video call the doctor to get a quick and effective prescription for your ailment. 
And as for a less pressing illness, no one wants to be in a waiting room when they're feeling miserable… and you can cut time and uncomfortability by sitting in your bed, living room or kitchen table and chatting with a professional. Even routine visits can be moved to an online platform to eliminate germ exposure and avoid taking hours out of your workday to get a visit in.
Another facet of telehealth is mental health services. If you have ongoing visits with a therapist or psychologist, these fees might drastically decrease if you switch over to virtual appointments. Your co-pay might be much more affordable with a telehealth option.
Is it hard to use or difficult to sign up?
I recently signed up for our insurance provider's telehealth services, and it was such an easy process. There were really only a few steps.
Essentially, I just:
Filled out my medical history and my current medications

Added a few security questions, and 

Selected what kind of services I needed
Viola! I was good to go, and now I have the ability to request an appointment with a professional at any time. 
This type of healthcare service is expected to boom in the future, and it may be useful to become acquainted with it now, since it's on the rise. It could change the way healthcare in America functions, and save practitioners and patients millions in the process. 
Your employer might provide you with coverage of telehealth services through your insurance, so make sure you check your policy and take advantage of the easy to use, cost friendly benefits! Whether you're trying to quarantine for health reasons, live far from a doctor, or you're just interested in a convenient way to see a professional, telemedicine has something for everyone.
My brother is now video calling his therapist regularly, and loving the savings! And I will certainly take advantage of my insurance's telehealth benefits next time I'm feeling under the weather.
Contributor's opinions are their own. Always do your own due diligence before investing.
Keep Reading: