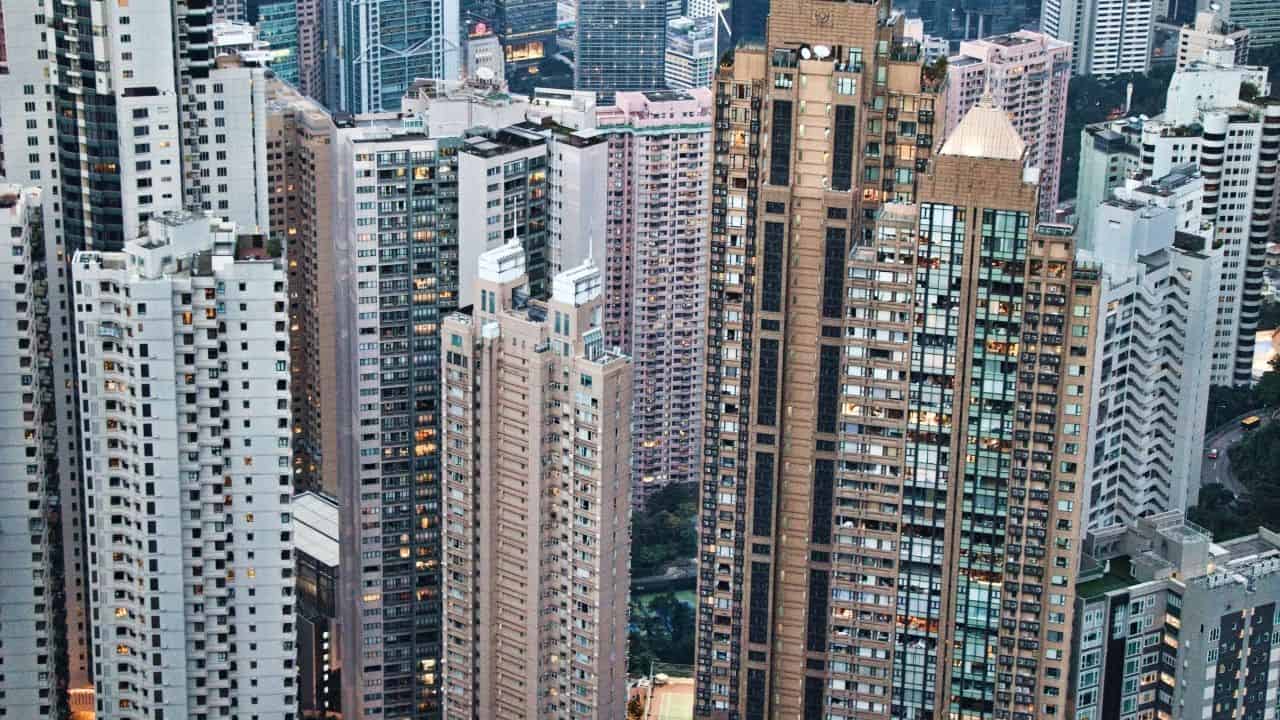 Disclaimer
We only endorse products that we truly believe in. Some of the links below may earn us some extra guac at no additional cost to you. Please pass the chips & thank you for feeding our habit.
4. HappyNest – Best For Low Capital Beginners
Best for: Beginner investors looking for low account minimum REITs.
HappyNest is yet another Fundrise alternative that allows investors to get into the game for only $10. That's a direct reflection of HappyNest's dream of democratizing real estate investing for the 99%.
With a mobile-first approach, HappyNest is only available in app form. And their big draw is that they claim 0% broker commissions plus 0% platform fees. Which leaves any savvy investor to ask, how in the world are they making money?
When you dig in a bit further, you see that HappyNest is a rapidly developing app that's still in the very early stages. But in the future, investors could see the assessment of a $1 per month management fee. 
And on the back end, HappyNest has backers who will take a cut of the REIT's proceeds as well. So it's wise to keep an eye out for upcoming changes if you plan to get in on the Groundfloor of HappyNest.
Round Up Your Investments
More and more investment apps seem to be getting into the loose change game. HappyNest is now among them, allowing its investors to link to a bank account to round up purchases. 
Once those spare cents total $5, the money will be deposited into HappyNest, helping investors grow their real estate nest egg instead of just sliding that money into a savings account.
5. CrowdStreet – Best For Accredited Investors
Best for: Accredited investors looking for fee-free investments
If you were thinking RealtyMogul account minimums were a stretch, then you may as well skip on past CrowdStreet. With a minimum $25,000 investment, this is only an option for accredited investors.
But for those who have extra change to spare, CrowdStreet lets you invest in individual properties or even create a tailored investment portfolio with a mix of commercial real estate investments. 

And with targeted returns above 15% on most properties, investing with CrowdStreet could be a highly lucrative decision.
Great Educational Resources
CrowdStreet offers significant educational opportunities to its accredited investors. CrowdStreet is focused not only on providing investment opportunities but making sure investors are educated and able to make the most of every deal. Their abundant educational opportunities include:
StreetBeats:

A monthly podcast with real estate industry experts offering insights like advice for new real estate investors to the ongoing impacts of COVID on multi-family real estate.

Investment thesis

: CrowdStreet lays it all out for investors in their investment thesis, which deep dives into what kind of investments they take on and why.

Help Center

: The help center gives investors information about how to use the CrowdStreet platform to make a deal and answers general FAQs about the multi-family real estate market.
Check out a complete list of CrowdStreet's available resources in the Investor Center.
6. Streitwise – Best For Commercial Real Estate
Best for: Average investors looking to earn commercial dividends.
The Streitwise real estate platform is another where investors will need a slightly higher minimum investment of $5,000. But that said, this option is open to non-accredited investors looking to earn steady dividends.
Streitwise is another app that offers investors a public, non-traded REIT. That means investors have a chance to get dividends plus long-term appreciation. The platform has fairly significant fees, with a 3% upfront fee and 2% annual management fee. But since the company doesn't collect on a property's sale, there's a greater likelihood they'll keep an asset that's performing for investors.
Dividends are distributed quarterly with an option to reinvest. And with historical returns coming in around 10%, Streitwise proves to be a good look for those looking to diversify into commercial properties.
Accepts Cryptocurrency Investment
Streitwise is ahead of the game in accepting Bitcoin and Ethereum as investments. (Fear not, traditional investors, they still accept ACH, wire transfer, and checks too.) 
But certainly, being crypto-friendly is a big draw for investors that may be looking to use some of their crypto portfolios to dabble in commercial real estate.
Making the Most of Fundrise Alternatives for Real Estate Investing
Each one of these Fundrise alternatives is different. Some options, like Groundfloor, DiversyFund, and HappyNest are best for investors looking to explore real estate investing for less than $1,000. But the high rollers out there may look to RealtyMogul, CrowdStreet, and Streitwise. 
Within those parameters, some apps are more focused on commercial properties while others dabble primarily in the residential space.
Ultimately, which app, account, or company you ultimately use to invest in real estate will depend on your unique financial situation and investment risk profile. 
So while some of these Fundrise alternatives look pretty tempting, you'll need to perform some further research before you hop in.
Personally, I plan to dive deeper into several of these options as I think about switching gears from investing in physical property to exploring the world of public, non-traded REITs. 
While account minimums and available investments are certainly a concern, my ongoing research will primarily be around company reputation, stability, and forecasted future returns.
Good luck in the wild west of real estate investing apps, and be sure to always consult with a financial professional before you do anything crazy.