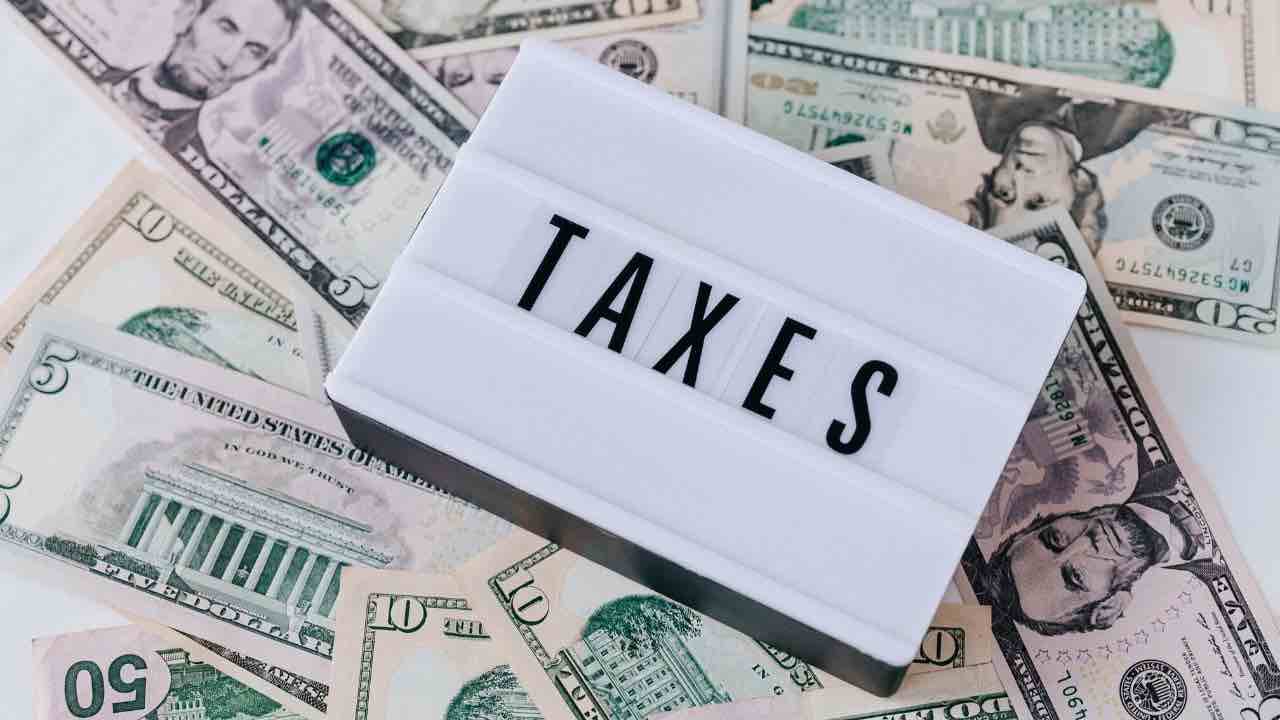 Disclaimer
We only endorse products that we truly believe in. Some of the links below may earn us some extra guac at no additional cost to you. Please pass the chips & thank you for feeding our habit.
That feeling of how to save as much as possible in taxes has churned my stomach many times. I am guessing your stressors are going wild about how much you owe to the IRS. Do not fret! There are multiple ways to save money on your taxes.
Once upon a time, my father was teaching me the ins and outs of filing taxes. I was in awe with how much he owed to the IRS. This had me asking my father, "When I am older, how can I reduce my tax payments and keep my hard-earned money in my pocket?"
That feeling of fear and worry can be washed away right now. 
So sit back, grab a coffee or tea and let me guide you through 7 simple tips that will help you save money come tax time.
Invest in a Health Savings Account
Think about investing in a health savings account. These interesting accounts can build your wealth empire. Here is the best part about it: HSA offers triple the tax advantages and the money you contribute is pre-tax, which means you can withdraw this money tax-free for any qualified medical expenses. Whatever money you do not use can be invested where the gains are tax deferred.
After you turn 65, you can withdraw money tax-free from the health savings account to pay for different parts of Medicare.
Attend an Educational Institution
Why not have fun and go back to school for something you love? Going back for any type of education, such as a bachelor's or graduate degree can help you be eligible for tax credits. For example, those pursuing a master's degree qualify for a lifetime learning credit. 
If you attend an undergraduate institution, the American Opportunity Tax Credit allows you to claim up to the first $2,000 spent on tuition as well as books. This does not include living expenses and/or transportation. This tax credit is available for students as well as their parents. You can claim the credit on your taxes for up to four years.
When I went for my master's degree in finance, I was able to receive a Lifetime Learning Credit based on the first $10,000 of expenses. This Lifetime Learning Credit provides a tax credit of up to 20% of that $10,000, or $2,000. 
Give Back and Give it Away
Itemizing deductions can be a bit difficult and time-consuming. Not everyone has enough to supplant the standard deduction which is $12,200 for single filers and $24,400 for joint filers. How do you go about this in a strategic way?
Donating to charities can be a great way to lower your tax liability if you are itemizing your deductions. Those cans that you drop off at the food bank down the street are tax deductible. 
When you make a contribution to a charity, you can deduct up to 100% of your gross adjusted income. 
Go Green and Save Green
Are you the type that truly cares about the environment? You can save money on your taxes by helping the planet while reducing your energy bill. Renewable energy tax credits are available throughout 2020 and 2021 for major energy installations. 
For example, installing solar panels or geothermal heat pumps will help save you money in taxes as well as lower your energy bill. Act quick because these credits will expire by December 31st, 2021.
IRA Route
If you are employed at a company, then you most likely have a 401(k) established. However, you can still contribute to an IRA. You just need to have earned taxable income and not reached the age of 70.5. The funds you contribute do not count toward your taxable income!
Contribution Amount
For the most recent 2019 tax year, if you are under 50 years of age, you are allowed to contribute $6,000; if you are over the age of 50, you can contribute $7,000.
When my father was contributing to his IRA, he did not know the full amount of the IRA was not deductible. His income level was over a specific amount so he was not able to deduct. 
Your eligibility will depend on your filing status (single, jointly) and whether or not you have a retirement plan through your employer. Check out the IRS site for more specific requirements. 
Set up a Home Office
If you run your own business and work from home most of the time, take advantage of setting up a home office. According to the IRS, in order to qualify for a deduction, this means "a space designated as your home office that is used regularly and extensively for conducting business."
Those of you who do qualify for this deduction can write off expenses, such as rent, utilities, real estate taxes, and more. Use Form 8829 to figure out home office expenses in areas such as insurance, utilities and mortgage interest. Report the deductions on line 30 of Form 1040.
Take Advantage of Other Deductions
Certain expenses are already tax-deductible like:
Student loan interest: You can deduct up to $2,500 in interest paid on student loan debt. According to Nate Matherson, CEO of LendEDU.com, "Your student loan servicer will provide you with a 1098-E statement of interest paid at the beginning of each year."
Mortgage interest and property taxes:

Most homeowners who have a mortgage can deduct all of their mortgage interest. "For the 2019 tax year, the mortgage interest deduction limit is $750,000, which means homeowners can deduct the interest paid up to $750,000 in mortgage debt," according to Crissinda Ponder of MSN money.

Medical bills:

Certain medical expenses can be deducted. "The costs of diagnosis, cure, mitigation, treatment or prevention of disease, and for the purpose of affecting any part or function of the body," according to the IRS. Some qualified medical expenses that can be deducted are doctor visits, in-patient treatment for addiction and birth control pills.
Being a Type-1 diabetic, I am permitted to have my insulin costs deducted. This medication is my lifeline, and what better way to keep my health in great shape, all while having an extra deduction? 
Takeaway
Coming from someone who never took an interest in taxes as a teenager, I developed a keen interest in learning the intricacies of deductions as an adult. I also always wanted to find the right strategy(s) to save money to set myself up for success. 
Adding value all while saving money can add an emotional boost. For example, going green will help foster a new outlook on how you view the environment. 
For me, donating to charity is one of the main ways I save as much money as possible. The kicker? I get to help those struggling in some form. You get the best of both worlds! 
Contributor's opinions are their own. Always do your own due diligence before investing.
Keep Reading: