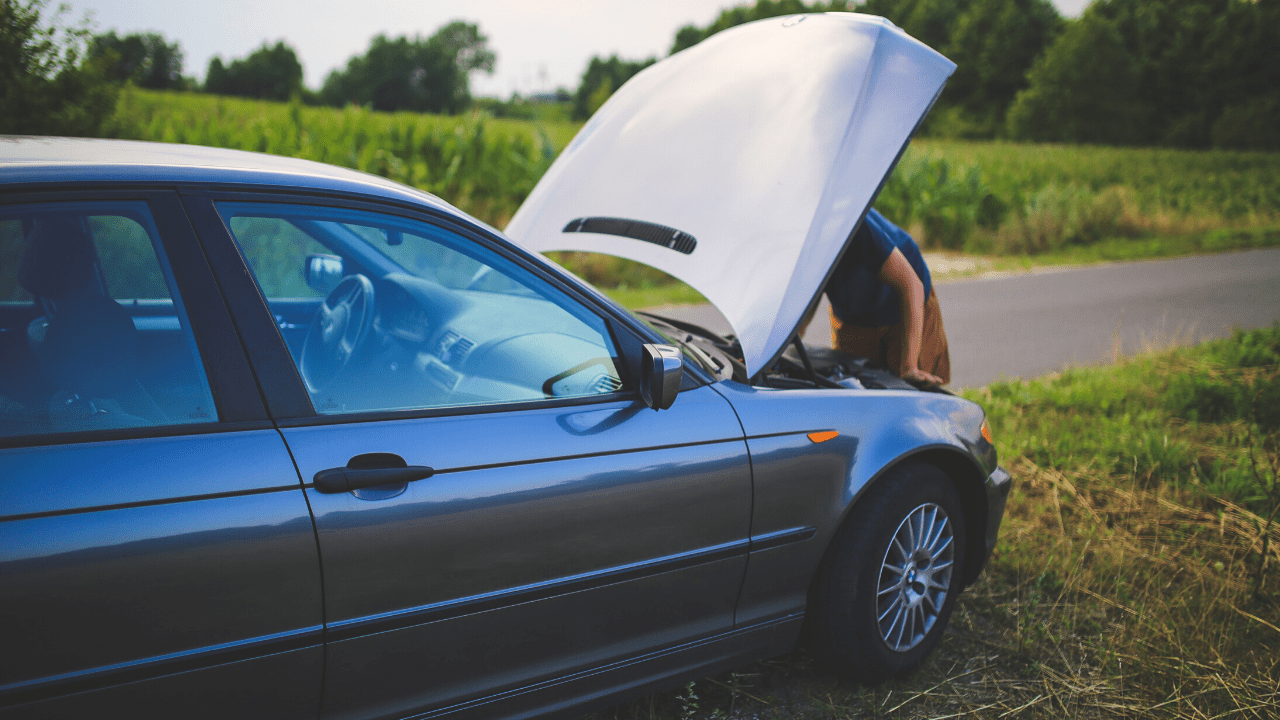 Disclaimer
We only endorse products that we truly believe in. Some of the links below may earn us some extra guac at no additional cost to you. Please pass the chips & thank you for feeding our habit.
When you first get auto insurance, there's probably a long list of coverages your agent tells you about. More than likely, you skip most of them. However, if you're not fully covered when an accident occurs, you many be putting all of your finances at risk.
Full coverage includes limited liability coverage, but also, bodily injury coverage, collision, property damage collision and comprehensive insurance coverage. Some states may require some of those things to be covered legally and full coverage is typically more expensive than other plans.
In this article, we help you understand full-coverage insurance, and discover what type of insurance you need to add to protect yourself in the event of an accident or incident that damages your car or the people in it.
Here's what we'll cover:
Car insurance can be an excellent risk management strategy, if you choose your coverage wisely. Keep reading to find out which types of coverage are worth the monthly fee!
What Is Comprehensive Auto Insurance?
Comprehensive auto insurance covers loss that's not related to an accident or rollover, such as damage from:
Extreme weather

Fire

Car theft

Hitting an animal

Violence from riots or civil unrest
Comprehensive coverage may also cover damage to other cars that you drive (such as a borrowed or newly-purchased car), but individual policies vary so you should check with your insurance company for details.
Comprehensive insurance is limited to the cash value of your car, as determined by your insurance company.
It usually comes with a deductible between $250 – $1000, determined at the time you purchase your policy.
To learn what deductibles and options are available in your area, you can use an auto-insurance quote comparison site, such as insure.com, for quick and accurate pricing information.
Should You Purchase Comprehensive Auto Insurance?
If you drive a leased car, or if you financed your car and are still paying it off, comprehensive insurance is probably a requirement of your contract.
If you own your car, comprehensive auto insurance is not required by law, but you should consider adding it to your policy if you answer "yes" to any of the following questions:
Do you live in or work in an area with

extreme weather

that's likely to damage your car?

Do you live in or work in an area with a history of

high car theft or vandalism?

Do you travel through areas in which

deer or other animals

frequently collide with cars?

Do you own a

high-value

car?

Would it be

tough to pay for the repairs or replacement of your car

if it gets damaged by a non-accident related incident?

Does the cost of comprehensive coverage make it a good

risk protection strategy

for your situation?
Comprehensive auto insurance is another way of protecting your financial assets in case something unexpected happens. 
In most cases, the additional cost for comprehensive coverage is well-worth the peace of mind you get from knowing your car is protected in case of non-accident related damage.
Full Coverage – What Is Collision Insurance?
Collision insurance pays for damage to your car in case of an accident.
For example, collision coverage pays for damage to your car when:
You're at fault for an accident

You're hit by an uninsured or underinsured driver

You experience a rollover

You run into an object such as a telephone pole or fence
Liability insurance only pays for their expenses if you cause an accident. 
But, you're an excellent driver who would never cause a car accident. Right?
If you're thinking of skipping collision insurance because you're sure that you'll never cause a car accident, consider the following:
You can be found "at fault" for a car accident, no matter how well you drive, even if the accident was unpreventable or not your fault.
For example, you can be determined liable for an accident if:
There's no physical evidence of what happened to cause the accident and the other driver is dishonest about how it happened. 

An animal runs in front of you, causing you to brake suddenly.

Your turn signal or brake light stops working.

An average 13% of motorists in the U.S. are uninsured.

If you're hit by an uninsured driver and it's

their fault

, you may get stuck paying to repair or replace your car.
To insure your car against damage caused by accidents, objects you run into, or a rollover — you need collision insurance.
Collision insurance comes with a deductible and typically covers you for the current cash value of your car (minus depreciation) and not the replacement value.
I'm ready to learn more about car insurance prices in my area! Take me to Insure.com for quick and easy quotes on full coverage insurance.
Should You Purchase Collision Insurance?
If you're still paying off your car or if you're leasing a car, collision insurance is probably mandatory. This covers your lenders for the value of the car.
If you purchased your car in cash or if it's fully paid off, collision insurance is optional. In this case, ask yourself if you can afford to repair or replace your car in case of an accident. 
Unless you're driving a car that's valued under $5000, the risk protection provided by collision coverage is probably well-worth the investment.
Additional Types Of Auto Insurance Coverage Included With Full Coverage
In some states, full coverage insurance includes variations on the typical liability/comprehensive/collision policies. 
Ask your insurance agent whether you need to add PIP or Uninsured Motorist insurance to create a full-coverage auto policy.
Personal Injury Protection (PIP), a.k.a., No-fault Insurance
No-fault insurance can help pay medical bills for you and your passengers if you're injured in a car accident, no matter who is at fault.
PIP coverage and requirements vary from state to state. In some states, no-fault insurance is required or optional, while in other states it's not available at all.
Medical Payments coverage is another variation on accident-related medical expense coverage. 
Since these types of coverage vary widely from state-to-state, and are likely covered under other policies, you should consult with your insurance company about whether or not you need them. 
In states where PIP, No-fault, or Medical Payments coverage is needed, your insurance agent will usually mention it at the time you purchase your policy.
Uninsured and Underinsured Motorist Coverage
If you have collision insurance, you are already covered against uninsured or underinsured drivers.
You do not need to purchase an uninsured or underinsured motorist policy (UMP) if you have collision insurance.
UMP helps pay for expenses from a car accident caused by another driver who:
doesn't have any insurance, or

doesn't have enough insurance coverage to pay for your expenses
If uninsured and underinsured motorists are already covered by collision insurance, why do people buy it?
UMP policies sometimes provide lower deductibles, however, the difference probably isn't enough to justify skipping the other benefits of collision insurance.
UMPs vary from state-to-state, so if you're interested, ask your insurance agent for details. 
In most cases, a combination of liability, collision, and comprehensive coverage will protect you best and allow you to skip the uninsured and underinsured coverage.
Car Insurance Extras To Consider With Full Coverage
While you're speaking with your car insurance provider, consider asking about insurance extras such as roadside assistance, gap insurance, and rental car coverage.
Extras are optional insurance that can make your life easier if your car breaks down or you get into an accident.
Roadside assistance

covers the cost of a tow and some minor repairs if your car breaks down.

Gap insurance

is for financed cars that get badly damaged in a car accident. It pays for the difference between

what your car is worth and how much you still owe

on it.

Rental car coverage

pays for rental cars when your car is in the shop due to an accident.
Car insurance extras can provide you added protection and convenience, but you should consider their actual value before purchasing. 
For example, do you want to make monthly payments for rental car insurance, or can you instead take an Uber or carpool if your car is in the shop (due to an accident) for a few days?
Are you likely to need roadside assistance, or would you rather skip the extra monthly cost and pay for a tow if your car breaks down?
Car insurance extras can help you cover costs, but you should consider their costs versus benefits before adding them to your policy.
Full Coverage Car Insurance Provides Essential Risk Protection
Combining liability, comprehensive, and collision insurance creates a full-coverage package that will protect you, your passengers, and your car in case of an accident or incident that damages your car or causes injury.
Other insurance options such as personal injury or uninsured motorist policies are only necessary in certain situations.
Car insurance extras provide another level of safety and convenience, but should only be purchased if they are of value to you.
Now that you understand the different types of car insurance, it should be easier to make decisions about your auto coverage, limits, and expenses, which will save you money when you go to purchase a policy.
Always ask for your agent's input when adding full coverage insurance, since requirements and coverage vary widely from state to state.
Finally, gather quotes from several insurance companies before purchasing your car insurance, since some companies charge more for the same coverage.  
Please note: This article shares general definitions of car insurance, however, coverage varies depending on where you live and what your insurance company offers. Please be sure to ask your insurance agent about the details of your policy, which may vary from the information contained above.