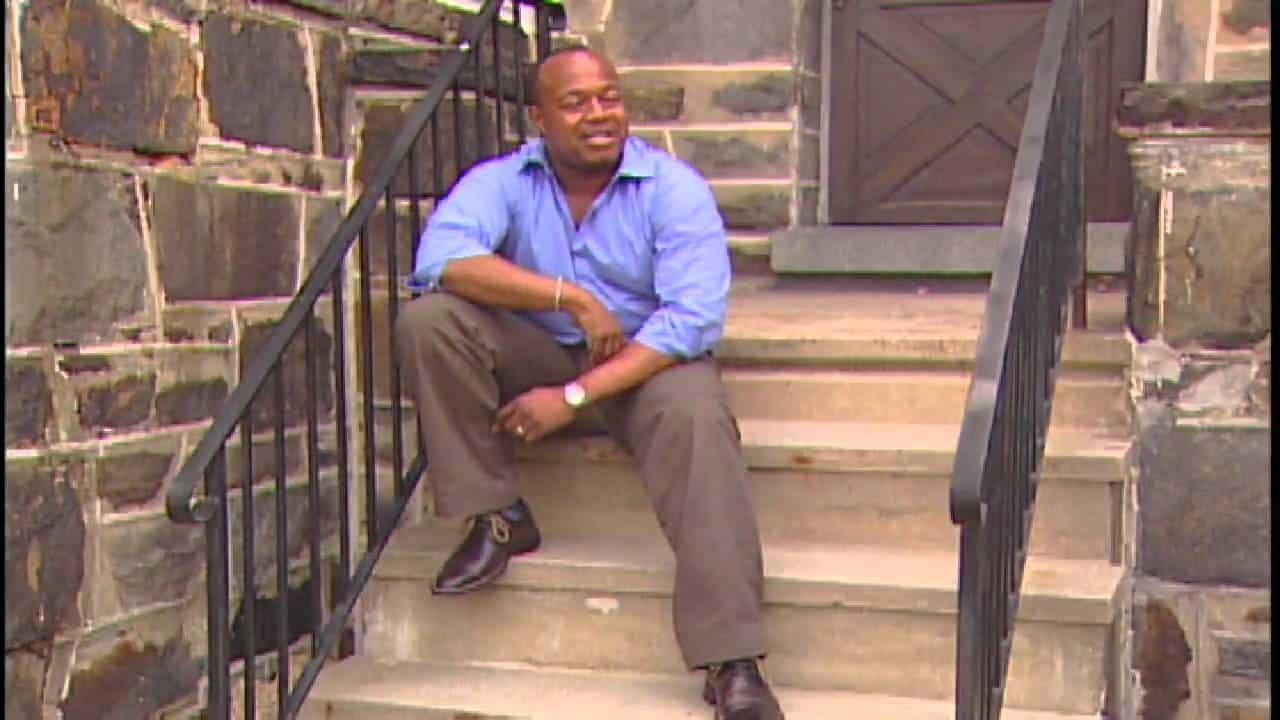 Disclaimer
We only endorse products that we truly believe in. Some of the links below may earn us some extra guac at no additional cost to you. Please pass the chips & thank you for feeding our habit.
In order to be wealthy, you have to have a high salary, right?
Wrong!
One of the most common misconceptions about making money is that it all comes down to finding a high paying job. If that were true, then Earl Crawley would not be worth half a million dollars – after all, he's just been a parking attendant his whole life.
So how did he do it?
The short answer: he started saving a little bit at a time when he was very young. Over time, he grew his savings to $500,000!
| Platform | Promotions | Link |
| --- | --- | --- |
| | Get a cash bonus of $30-$500 when you deposit $1,000+ in the first two weeks. | Invest Today |
| | Get one free stock priced up to $225 when you link a bank account. | Invest Today |
| | Get two free stocks when you deposit $5 within 30 days. | Invest Today |
| | Start investing with as little as $1. | Invest Today |
Early in his life, Mr. Crawley had a feeling that he would struggle to find a high paying job – he was dyslexic and struggled in school. He decided as a teenager that the only way he'd realistically be able to reach financial stability would be if he saved and learned how to be frugal.
Over the past 44 years, he's worked at the same parking lot, making no more than $12 an hour. Despite this, he and his wife were able to send their three children to Catholic school – with the help of a few extra jobs to cover the tuition.
Wow!
At the same time, Earl Crawley started looking for ways to invest a little bit at a time. He was able to invest a small amount of his earnings into savings stamps, a type of investment opportunity that existed when the US was raising money for World War I and World War II.
These special stamps were available at the post office in 5, 10 and 25 cent increments called Thrift Stamps, and could be exchanged for $5 War Savings Certificate stamps – and Earl could tell that even investing a small amount would pay off in the long run.
Once he had saved a little bit more money, he started investing in the stock market by putting his money in Blue Chip companies, one or two shares at a time.
He credits his success mainly to his diligence and self control, telling MoneyBoss that "Instead of taking the dividends and pocketing it, I let it set — or let it reinvest itself — and increase my shares. The more shares I had, the more dividends I had. And eventually, the more money I had down the road."
Mr. Crawley is now worth more than $500,000 – which, according to Credit Suisse's Global Wealth Report 2017 is almost 10 times the median net worth of an American citizen while making less than half the median American income.
We wanted to share this story because it's easy to blame our financial problems on not making enough money. While that might be one contributing factor, it doesn't determine your financial success. Maximize what you have. Next time you want to buy something you can't afford, or think that learning how to invest sounds boring, think of Mr. Crawley – you might just change your mind!
What Companies Did Earl Crawley Invest In?
Despite never making more than $12 an hour or $20,000 a year, Earl Crawley, a parking lot attendant, has amassed a small fortune of more than $500,000 by working hard, saving what he could and making the right investments. After a few decades, he managed to turn a meager savings habit and a low-paying job into real money, and the Earl Crawley story stands as a testament to the power of incremental progress.
Whether you're looking to save, make investments for the future, or just have more cash to spend, making more could be just a simple mindset change away.
Here's 3 powerful tips that will alter your money making journey for the better, no matter how much you're currently earning.
Start Small and Think Long-Term
After first investing into savings stamps and bonds, Earl Crawley took what savings he could manage week after week and eventually worked up to a $25 investment — less than a dollar a day — which he would use to invest in a mutual fund every month. Sure, $25 might not sound like much, but he didn't just do this once or twice — he invested $25 every month for 15 years!
By the end of the 1970s, Earl Crawley was worth $25,000 due to the power of compound interest and regular investments. After all, he'd only invested $4,500 over that same time, but his investments made him over $20,000 over the same period. 
At a certain point, Earl Crawley decided that he was ready to play the stock market. Instead of buying mutual funds each month, he started buying specific companies such as IBM, Coca-Cola and Caterpillar. In fact, his first stock was a single share of IBM purchased in 1981. He may only have been able to purchase one or two shares at a time, but for Earl Crawley, it was enough.
If you're investing on a budget, remember: You're still investing. Start small and don't worry about how much if your contributions are large or small enough to go anywhere. A small daily investment can add up to thousands later down the road, as long as you stay consistent and be patient.
The Power of Dividends
While many investors take their dividends — a sort of profit-sharing device that is given regularly to shareholders, most commonly quarterly — to spend as a reward for owning stock, Earl Crawley was a super saver that always let it ride. Instead of cashing out whenever a dividend was paid, he would instead reinvest the dividends to buy even more stock, which would then generate more dividends and opportunities to buy more stock.
It's known as a wealth snowball, and anyone that invests in dividend yielding stocks can take advantage of this beneficial strategy by basically not doing anything. Just resist the urge to cash out your dividends and instead elect for them to be reinvested back into your investments. Most trading platforms have this functionality built in, and it's never been easier to let it ride and make your money start working for you.
How Did Earl Crawley Decide What To Invest In?
If you're wondering how Earl Crawley was able to pick such great stocks, you're not alone. He wasn't working in finance or another high-powered field, so where did he get his info? 
The secret is that the parking lot where he works sits in the middle of the financial district. As various people would often come through that worked in the sector, he'd take the opportunity to pick their brains for a moment or two. Their advice helped Earl Crawley make good decisions with both his money and with the consistency with which he approached investing.
According to Earl Crawley, he talked to everyone. He wasn't a big reader, but he was a great listener, and if he had the attention of someone that looked like they knew what they were doing, he asked questions. Not everyone had the best advice, but by listening to a wide array of sources, he was able to piece together an approach that works for him.
Today, Earl Crawley has a portfolio worth more than half a million bucks. That's pretty good for a parking lot attendant.
If you're looking to build your wealth on a budget, you can use the same strategy.
Start by finding helpful communities online or in real life that you trust and try to stay as engaged as you can with that community by asking questions and posting your opinion. From there, do your own research either online, in a book, or by taking a course.
Just like with Earl, there's going to be a lot of noise or bad advice out there, so the key is to always understand that investing has risks and you're never guaranteed to make any money. Everyone has an opinion of their own, so use this to help guide yours, but never fully buy in on any given stock or strategy, regardless of how great another person thinks it is.