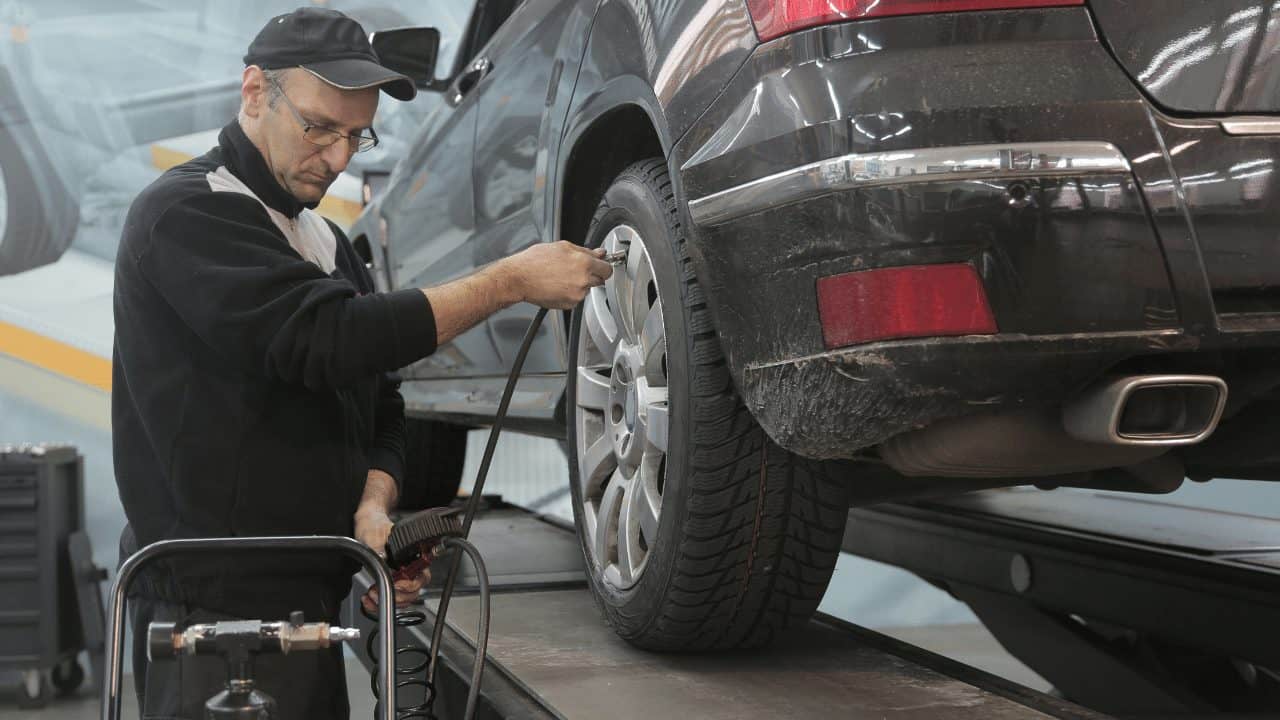 Disclaimer
We only endorse products that we truly believe in. Some of the links below may earn us some extra guac at no additional cost to you. Please pass the chips & thank you for feeding our habit.
A long time ago, I got a notice from my insurer stating my auto insurance coverage would be canceled if I did not pay by a certain date.
To hazard a guess, the (obviously unpaid) bill preceding the ominously worded notice probably got mixed in with some junk mail or disappeared into the same place my car keys go when I'm late for an appointment.
The notice left me shaken. Canceled insurance? Where I lived in New Jersey, public transportation was nonexistent, and I no longer owned a bicycle.
Driving without insurance wasn't an option. In NJ, driving without insurance means a mandatory license suspension along with a litany of other consequences.
I paid the bill before the cancellation date. Unfortunately for some, this notice is missed, and they're not only left with a bill & penalties, but with no coverage for when the unexpected happens.
So, for those individuals, what happens next?
The Consequences of Not Carrying Auto Insurance
Each state has its own rules regarding minimum required coverage for auto insurance.
Nearly every state requires liability insurance to pay for injuries caused to others or damage caused to the property of others.
Many states also require medical coverage for you and your passengers. However, these medical coverage requirements can vary widely.
Lastly, many states require uninsured motorist protection and underinsured motorist protection. These two coverages let your auto insurance policy provide coverage if the other driver in an accident does not have insurance (uninsured motorist) or does not have enough insurance (underinsured motorist).
While each state has its own insurance requirements, they remain united on one thing: If you do not have state-mandated coverage (and get caught), it will cost you dearly.
However, the states don't agree on penalties for driving without coverage.
In North Carolina, driving without insurance nets you a $50 fine for the first offense. The state also suspends your registration—but not your license—for 30 days.
By contrast, just two states north in Delaware, you'll face much stiffer penalties.
Delaware penalties for driving without insurance:
Fine of $1,500 to $2,000
Mandatory license suspension for 6 months if convicted
Delaware, much like NJ where I live, can be a tough place to get around if you don't have a license.
Insurers often impose a surcharge for a lapse in coverage as well. A lapse refers to a period of time during which you did not have auto insurance. This extra charge can make purchasing insurance after a lapse a pricey proposition.
Long story short, no matter what state you live in, not having auto insurance means fines, penalties, and possible suspensions of your license or registration. So, be sure to carry the legally required coverage for your state.
But the risk of an accident without insurance poses an even larger threat to your financial well-being.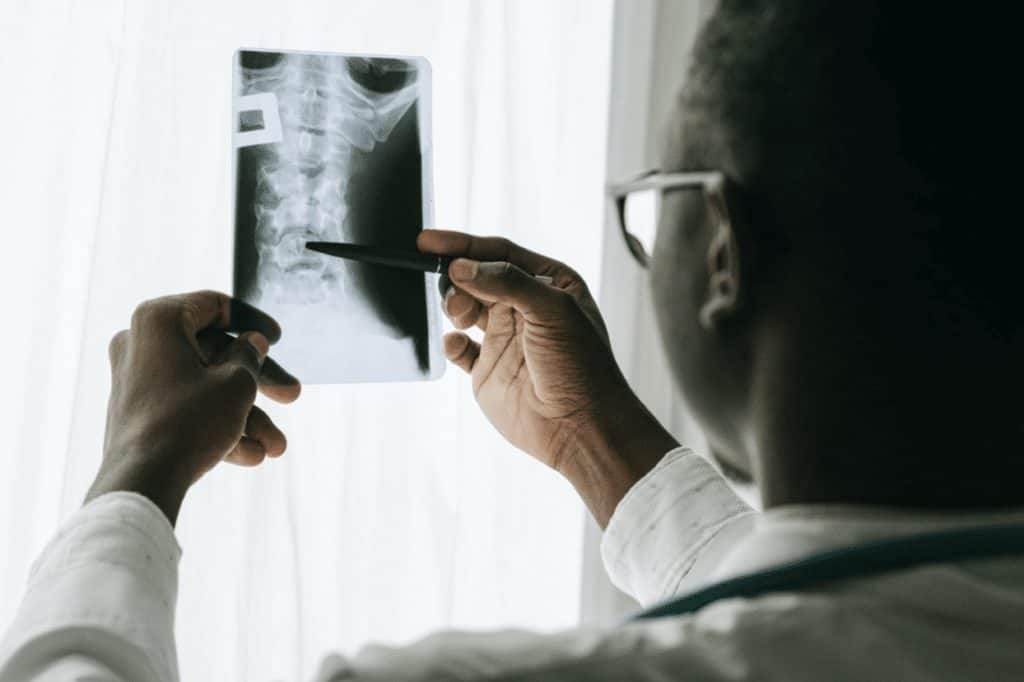 An Accident Without Auto Insurance
Your auto insurance can provide several types of coverage, but these are split into 2 groupings:
Coverage for others
Coverage for you
State auto insurance requirements focus primarily on the first group. Coverage for others is called liability insurance. Nearly every state requires liability coverage to pay for injuries to others or damage to the property of others.
In most cases, property refers to the other driver's car. But it can also pay for damage to buildings, lamp posts, mailboxes, street signs, fences, and other things we might bump into while driving.
Coverage for you centers on physical damage to your vehicle.
Collision coverage pays for damage due to contact with another vehicle or fixed object as well as damage due to rollovers.
Comprehensive coverage pays for damage due to causes "other than collision" such as glass breakage, theft, vandalism, fires, floods, or hail.
Medical coverage for you and your passengers also falls under coverage for you. Medical coverage requirements vary by state. Physical damage coverage is not required by state law but is usually mandated by lenders.
When I worked in an insurance agency, we worked with someone who was in a bad accident. A young man, this person's nephew, died in the crash.
Both men were thrown from the vehicle. It never was clear to us at the agent level who was driving. According to what we knew, the pair was on their way back from a local bar when the accident happened.
Cases like this end up in court where the details get sorted out. Yes, there's a wrecked car, which can be a considerable financial loss. But there is a lost life.
In tragic situations where someone is injured or worse, the liability risks to us as drivers can be hundreds of thousands of dollars—or more.
We can't turn back time to avoid an accident, but insurance can cover your financial risk if you make the right coverage choices.
Ways to Pay for an Accident Without Insurance
Fortunately, most accidents are on a lesser scale. The average auto insurance collision claim is just under $4,000 according to the Insurance Information Institute.
Average property damage claims measure just over $4,000 and bodily injury liability claims average more than $18,000.
Of the three, collision claims happen most often, occurring 6 times as often as bodily injury liability claims.
Whether it's a relatively inexpensive fender bender, with about $4,000 in collision damage (the average claim amount) or a more severe accident involving other vehicles and injuries to others, paying for an accident without insurance can be challenging.
For some smaller mishaps, paying for the damage directly may be the best solution.
Tips if you get into an accident:
Exchange contact info with the other driver.
Take photos of the damage. Also, photograph the area, including anything that may have led to the accident.
Call the police. A police report can be useful and may even be required, depending on where you live.
Get multiple quotes for the repair. Compare quotes from 2 or 3 providers.
Document everything. If you send an email or leave a voicemail, make note of it. Try to use email rather than phone calls or in-person negotiations so there is a record of what was said by each party.
Wise financial choices can help you prepare for the unexpected. Paying for an accident or another unexpected emergency can be much easier if you take a few basic steps:
Build an emergency fund: Without an emergency fund, emergencies often require you to use credit. In some cases, an emergency can even force the sale of assets. It's better to plan ahead. Bet on something that costs money happening, even if you don't know what it is yet. You'll be right.
Avoid debt: Credit can be a tempting way to get what we want now, but it also stands in the way of savings and investing.
Keep a budget: Most of us have more money than we realize. Track your spending. You may be surprised to see where the money goes. Making (and keeping) a budget can help you be more prepared for accidents or other emergencies.
These basic financial moves can all help ensure you have extra cash available if something were to happen on the road and you don't have coverage. You'll be better prepared for most situations.
For bigger auto accident claims, the other person's insurance may cover the claim. But it may not end there. The insurance company can then sue you for the loss they had to cover. The process is called subrogation and refers to where the insurer pursues their paid-claim expenses through legal channels.
Depending on the amount of the loss, you may need to tap savings or sell assets to cover your liability in the accident. If those measures don't cover the amount of a judgment, a court can also attach your future earnings to pay the debt.
For a small accident, your out-of-pocket costs are minimal. You can use credit or borrow from family members to cover the cost of the repairs if you don't have savings. A side gig or some extra overtime hours can help you pay down the debt faster.
Larger accidents, however, can be life-changing events, turning your finances upside down for years or even decades. Accidents are impossible to predict and can happen to any of us.
Without auto insurance, you may be putting your financial future in peril.
Liability is the greatest risk when we get behind the wheel. An online portal like Insure.com lets you compare insurance quotes from multiple carriers. Customize your quotes with liability limits that offer more protection before making a financial decision.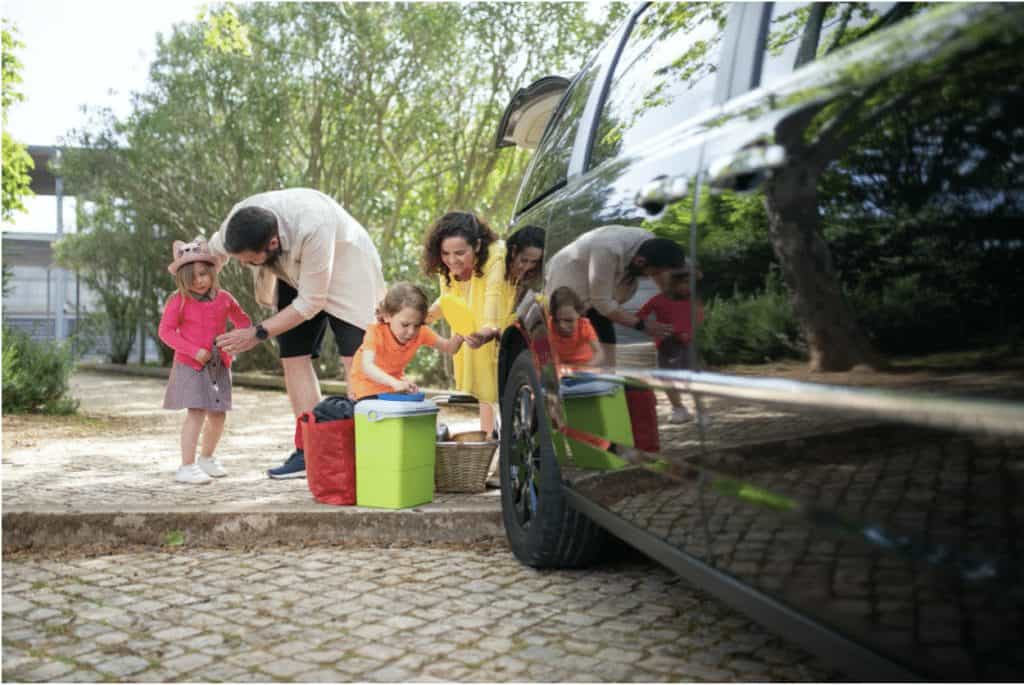 Ways to Avoid a Lapse in Coverage
An auto insurance lapse can cost money in more ways than you might realize. There's the risk of having an accident without coverage. But there are also the penalties that can cost you your job if you lose your license or registration, and can't make it to work.
Lastly, insurance companies often tack on a costly surcharge if you have a break in coverage. In some cases, a break in coverage of just 1 day can lead to higher auto insurance premiums.
Fortunately, you can take steps to help ensure that your premiums are always up to date.
Consider paying in full for auto insurance. Most auto insurance policies are 6-month policies, and many insurers offer a discount for paying the policy in full rather than breaking it up into monthly payments. A paid-in-full policy can't lapse.
Utilize automatic payments. Many insurers now offer a discount for automatic payments. You can set up automatic payments through your bank account and the money will be withdrawn on or near the same date each month. Watch out, though. Some insurers charge a surcharge for credit card payments.
Reduce the cost of your premiums. One of the reasons insurance policies can lapse is that the coverage is too expensive. You have some choices. Review your coverage with your agent. Often you can qualify for additional discounts, such as a driver safety course discount or a discount for bundling coverage for other insurance types.
You might also uncover some ways to restructure your coverage to make it more affordable. For example, by choosing a higher deductible for collision coverage, you can often lower your premiums.
In some cases, the best way to reduce your cost of auto insurance is to shop around. Some insurers focus their business on families. Others may offer better rates for younger drivers with less driving experience. By shopping around, you might find another insurer that offers lower rates for your household.
I recently changed insurers, choosing different insurers for auto and home insurance. In the past, I've had auto and home insurance through the same insurer, earning an extra discount for bundling. But rates can change—often through no fault of your own.
Many times, you can save money by changing insurers. I did. My new policies also have lower deductibles and better coverage for my home and personal belongings.
Tips on Choosing an Auto Insurance Provider
Because state rules regulate insurance policies, auto insurance policies within the same state often look pretty similar to one another. For the most part, auto insurers are all selling the same thing. The biggest differences are in the claims handling and in how your policies work together. Available discounts can play a significant role as well.
1. Use a comparison site to compare rates and coverage options. We like Insure.com because you can compare quotes online quickly. When comparing, be sure to check out if one company offers a discount that another doesn't, (such as bundling your home and auto, which can sometimes save you money).
2. Check review sites. Online review portals like Trustpilot and Sitejabber can offer useful insight into the experience others have had with an insurance provider. You can also check the BBB ratings for the insurers you're considering.
3. Check J.D. Power ratings. Each year, J.D. Power polls consumers to find out what they really think about the products and services they use. For 2020, Auto-Owners Insurance tops the list for overall customer satisfaction. But many other companies also performed well. You'll also find rankings by region. Sometimes, the best choice is a regional insurer that services your part of the country.
4. Look for strong financial ratings. Insurance is the transfer of financial risk. A strong financial rating points to staying power and a company with enough reserves to handle claims. Look to A.M. Best, Fitch, or Moody's for the latest financial strength ratings. Insurers also share their financial ratings on their website.
5. Choose your liability limits carefully. In most states, the minimum coverage limits for auto-related liability are too low. State minimums can keep you in compliance with the law, but they may not protect your family well enough. Choose a limit that protects your household rather than the lowest amount allowed.
Rolling Forward With the Best Auto Insurance
Most households can find a way to pay for smaller auto-related losses. A fender bender can be costly and inconvenient, but it won't change your financial situation forever. Where the real risk exists is in our financial liability to others.
An accident that results in injury or death can lead to legal liability of tens of thousands of dollars or even more.
Not having coverage can put your financial future at risk in many ways. In addition to liability risk, you may also face the loss of your license or registration.
In many parts of the country, this can mean you can't get to work or even run to the supermarket. In some states, jail time is a real possibility as well if convicted of driving without insurance.
Take steps to be sure your insurance doesn't lapse. If you need more affordable rates, shop around using a comparison site. Insure.com lets you compare rates from leading insurers and bundle your auto insurance with your home or renters insurance to save even more.
Keep Reading: